Popular Indian paint company Asian Paints announced its colour for 2023 as Silver Escapade. This happened way back in January, but most people are just warming up to the colour now. I see too few architects and interior designers incorporating this colour in their palettes. Silver Escapade is a metallic colour (but obviously) which seems to put the spotlight on grey/silver metallic shades. Here are my thoughts on how to use this colour.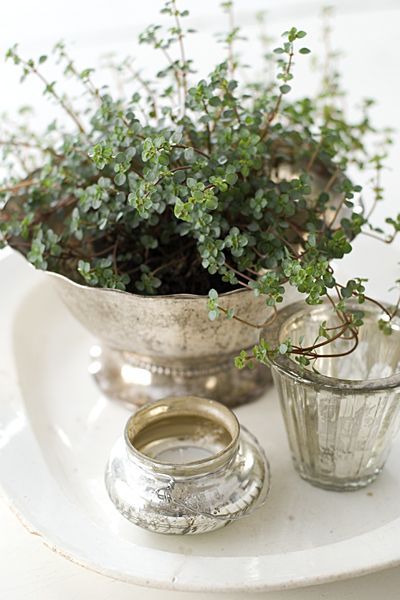 Pic via
Asian Paints on Silver Escapade
The brand released this statement recently with respect to the reason behind the choice of this mettalic shade as colour of the year.

For 2023, the Colour of the Year is Silver Escapade, which symbolises a fluid interaction between time and space—both virtual and physical, through the past, present and future. The chromatic illusory shade echoes the mind of a traveller—one who's moving through virtual and physical worlds. It heralds a coexistence between magical stories from our childhood, a brighter optimistic present, and a future that will be consciously created by us. While the past few years forced us into a stillness, it's important to notice how we've gotten through it by unknowingly looking at silver linings. As the world is successfully finding its feet again, we are marching on to the beat of boundless possibilities.
First, do I like this colour Silver Escapade?
Yes, metallics have been a huge part of decor – but silver has been hugely neglected apart from dining and serve ware. This is a great opportunity for brands and designers, and trendsetters to experiment with Silver Escapade. Metallic silver is huge this year – on clothing and for luxe interiors, the cool tones of silver are especially suited for walls and accessories. And accent walls in silver will certainly be on the rise, and I am excited about exploring this timeless colour in my #vintagemodernindian palettes – because I think there are a lot of possibilities there! Modern homes too, will naturally shine with this colour, because clean lines and contemporary silhouettes will wear metal more gracefully!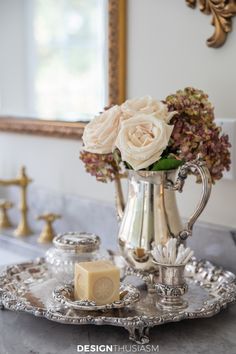 Metal decor accents in silver have already been around for years. A happy challenge for designers and product makers like me, is to adapt and mold them to interesting pieces – ones that can tap into aspirational and aesthetic requirements. Certainly daunting, because I personally feel that silver on decor accessories has been exploited to the hilt, and much of what we bring out, will bear a resemblance to something that has already been made.
I am particularly excited about Silver Escapade on the traditional products that wear it – dining accessories and tableware. The possibilities are huge here, and I am sure we will have lots to discover.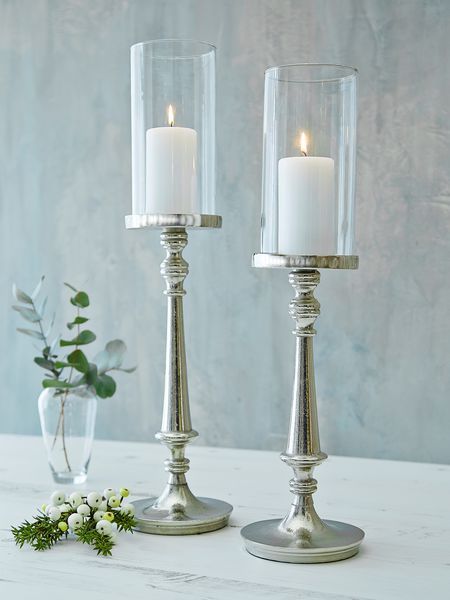 My picks on colour palettes with Silver Escapade
Gilver and more!
Gilver is silver and gold – all season bedfellows! While silver and gold look great together, I want to see more of silver and gold with supporting colours. The Gilver look, but better. And here is a palette that has truly captured my heart. A luxe look that is immensely appealing. The earthy colours balance the sense of luxury of Silver Escapade and give it a rather renaissance feel. Who's up for this?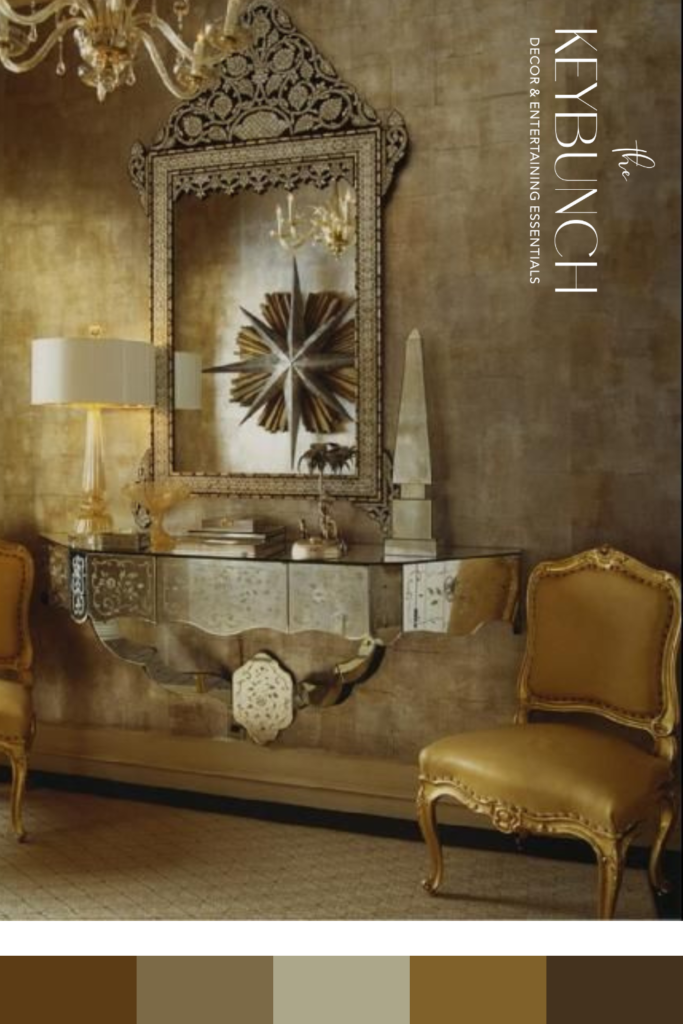 I found this image on Pinterest here – and added the colour palette to it.
Blush and dust on the Silver Escapade palette!
Though I am not a big fan of modern contemporary interiors for homes. this blush pallete that I found here on Pinterest intrigued me enough to extract a workable palette.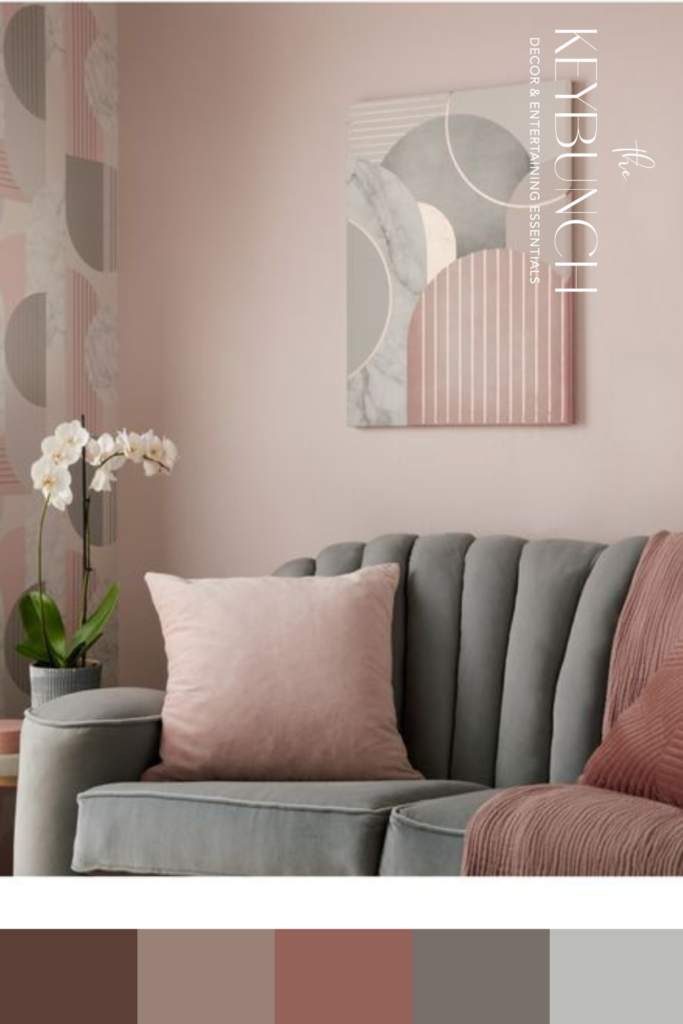 Tan or light wooden furniture and metallic wall paint
This is a surprise combination, but it works! When I found this image on pinterest, I had to create this palette. I believe the green plant is integral to this palette, as it embodies the small is big concept. A little living green goes a long long way to enhance this space!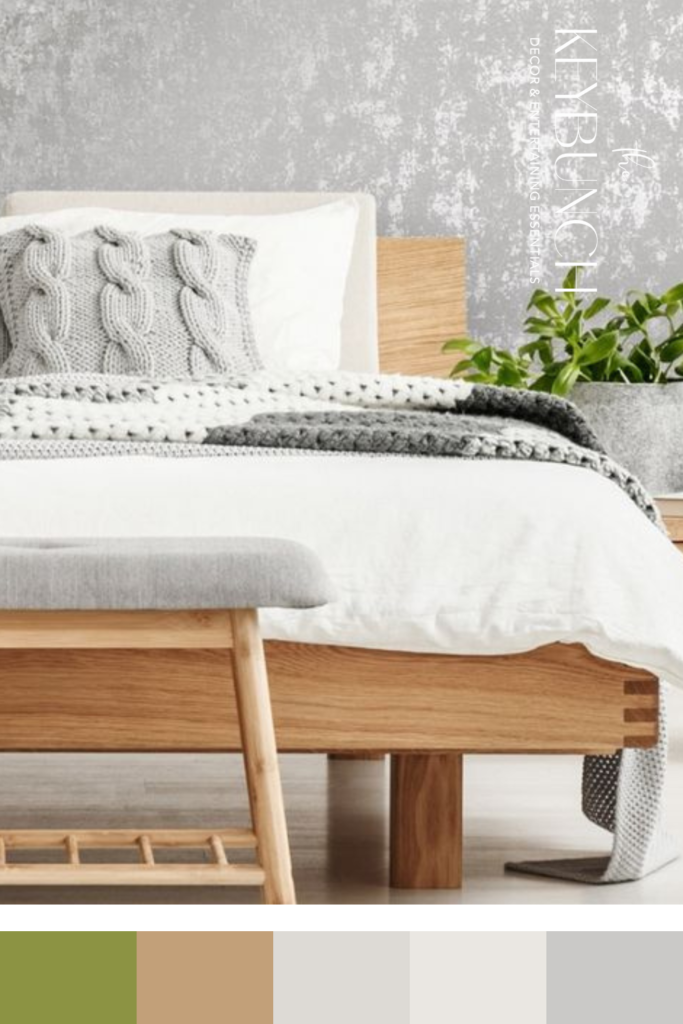 A baby blue and Silver Escapade number
Blue and silver are old friends. But, spike it up with wood and textured muted shades, and you have a winner! I found this pin here and I added the colour palette to it.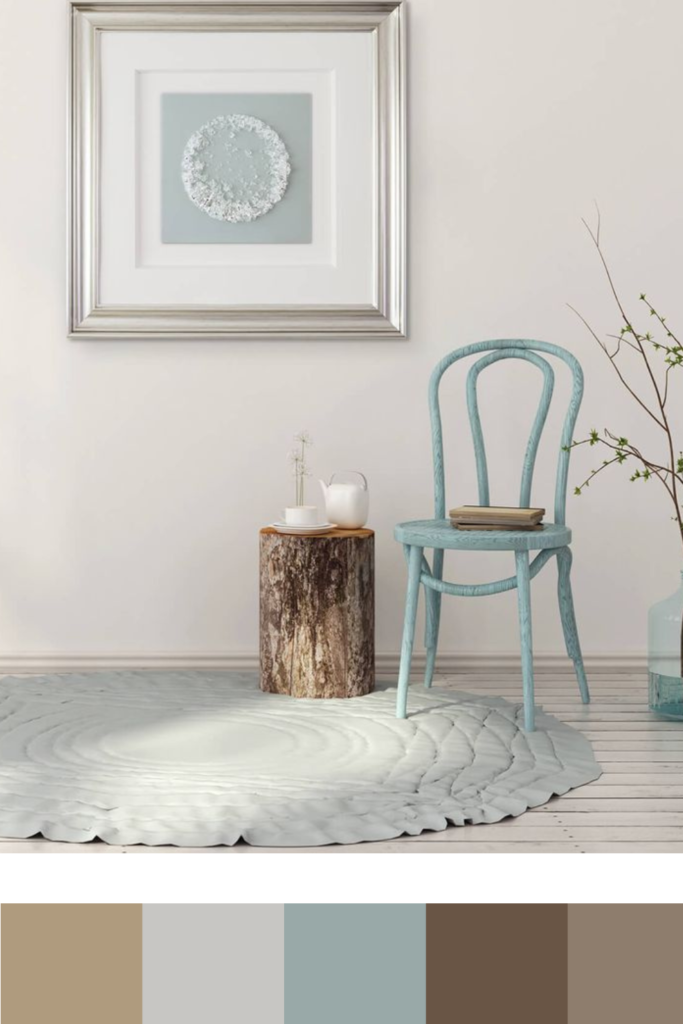 Decor Accessories in Silver Escapade
This pic which I found here on Pinterest – is a fav because it has purple in it. Purple and silver are wonderful together and as you can see, they both co-star when they are together! Silver Escapade looks amazing with most flowers, so use it to accessorise.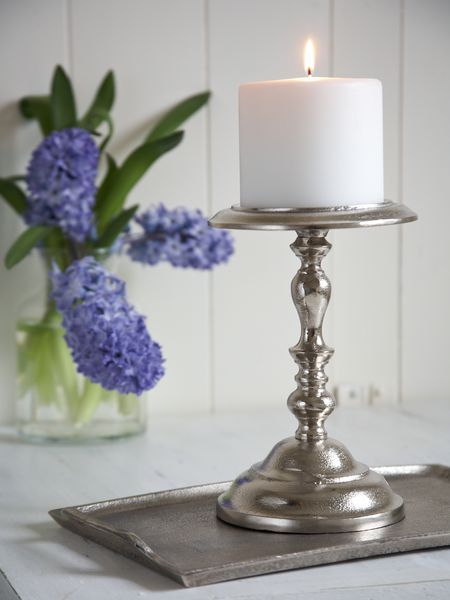 How would you use this hot cool colour?
Let us know and we can possibly dream up exciting palettes for your home together!
Watch out for our upcoming private studio space that will be featured extensively on our social media channels. We could connect on [email protected] in case you would like to hop on board as a brand!
If you wish to pin the photos in this post, go ahead and check out our Pinterest Board for Silver Escapade.