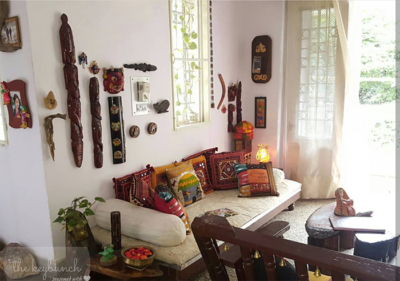 "Life in the Army, they say it's mighty fine…"- go the lyrics of a traditional US army song that was popular in the 70's. Life in the Indian Army is an experience too – and all you Army families, I can see you nodding your heads in affirmation!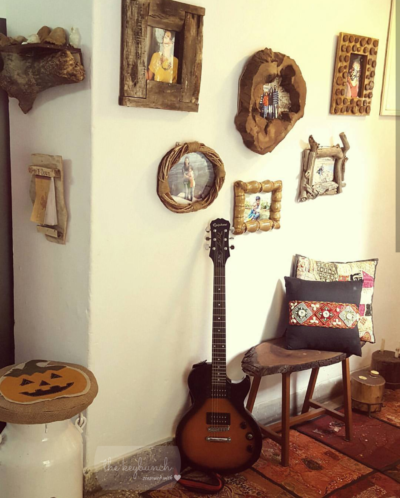 While Army Spouses are already known to be talented, I think you will agree, especially after reading this post, that Reshma Kadvath is a couple of notches higher in the talent department.
She has also authored a book, and her next book is under production. In this world of consumeristic, materialistic decor purchases, it's a treat to see this home, with its hand-crafted delights stunningly transformed from their raw and natural states. What I love about this home is that everything is thoughtfully put together, exercising infinite caution even in how much is taken from nature. 
Over to Reshma, as she explains in her own words about her home, her talents and her love for nature. And the pictures… they will speak for themselves! 🙂
---
I am an Army wife. My husband is a serving Colonel in the Indian Army. At present he is posted in a Field area, therefore me and the kids (son Sidharth aged 17 years & daughter Shivani aged 13) are putting up in a 2BHK Army allotted apartment, actually a separated family quarter (SF, where families stay back when they cannot join their husbands), in the heart of a metro city. Our tenure in this beautiful city is coming to an end and real soon it will be time for us to pack our trunks & move.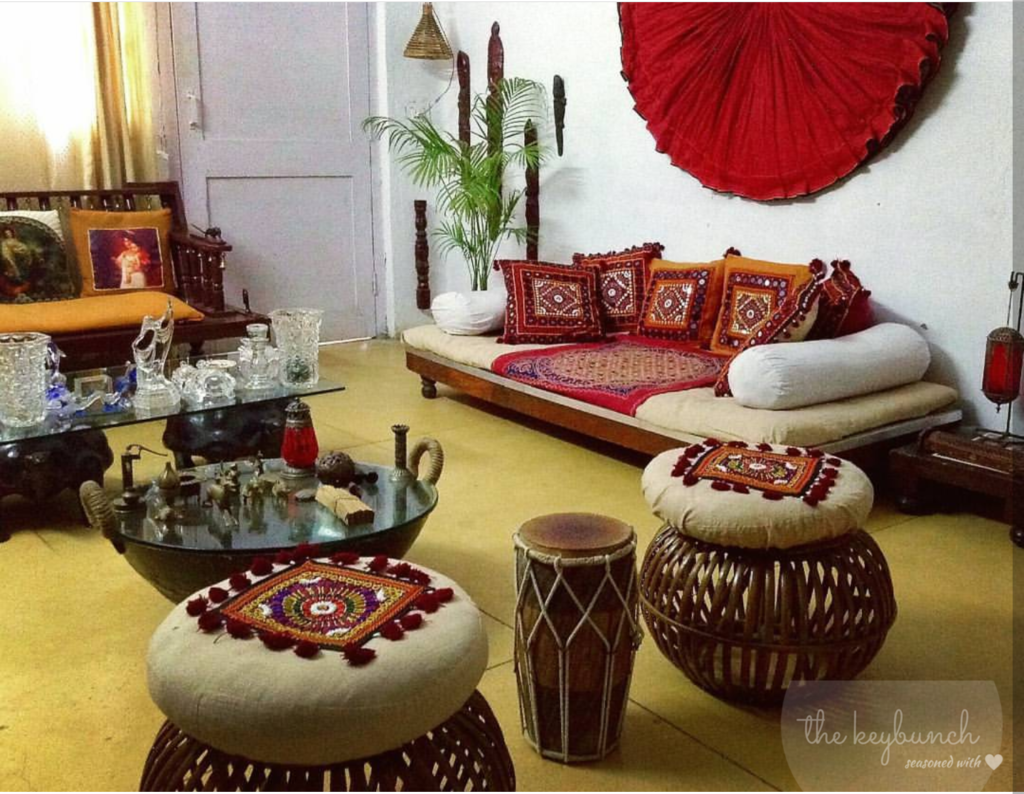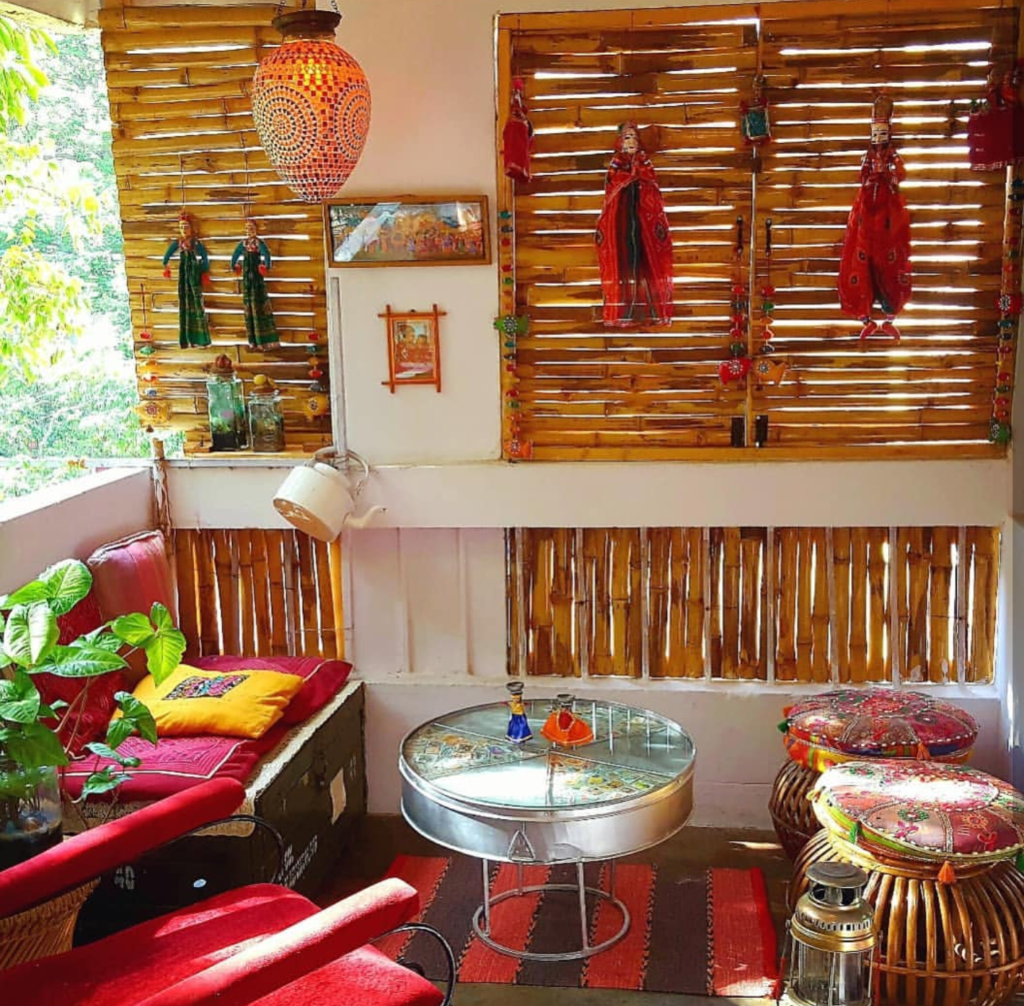 Change is the only constant in my life. We change our homes more frequently than a snake would shed its skin. Many a times we get to live in palatial bungalows with lush gardens & the very next posting might see us sharing our home & hearth with a horse, by having to stay in a 'stable converted into a basha' accommodation.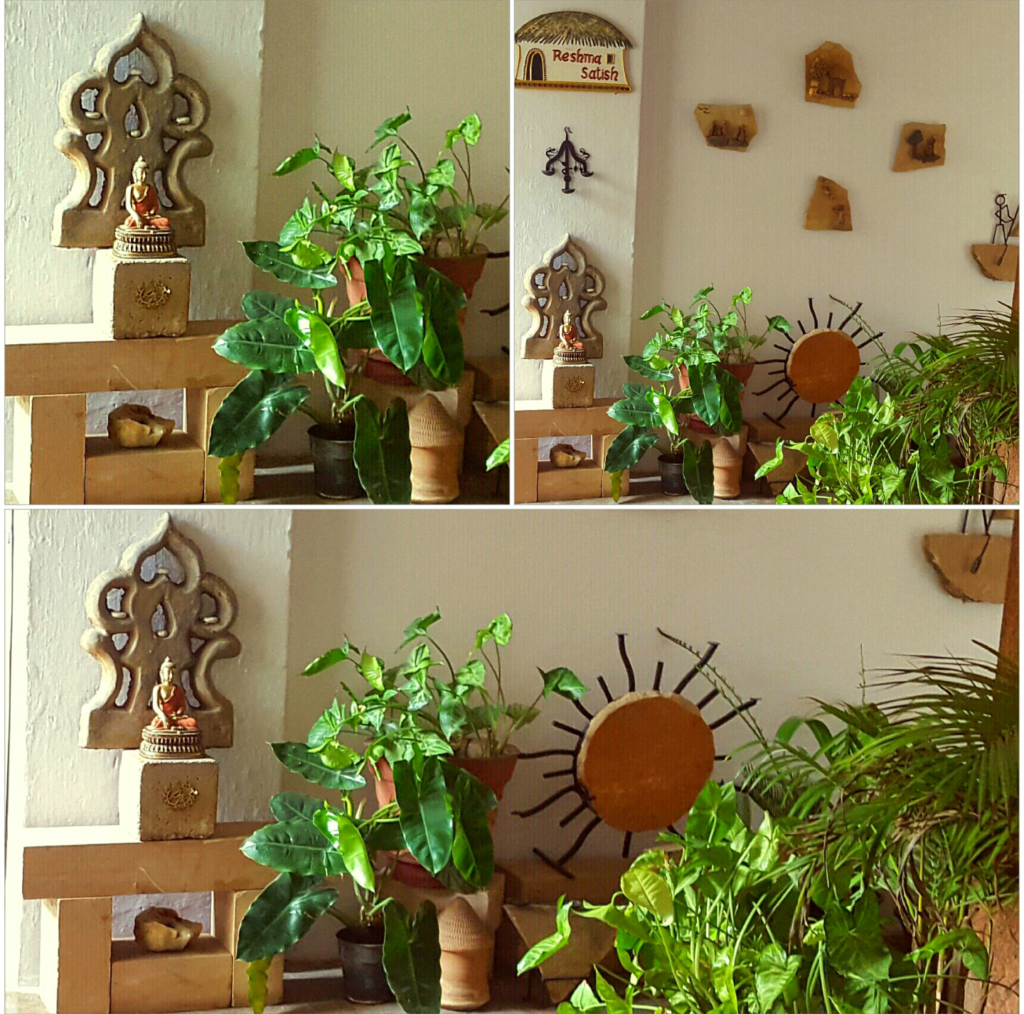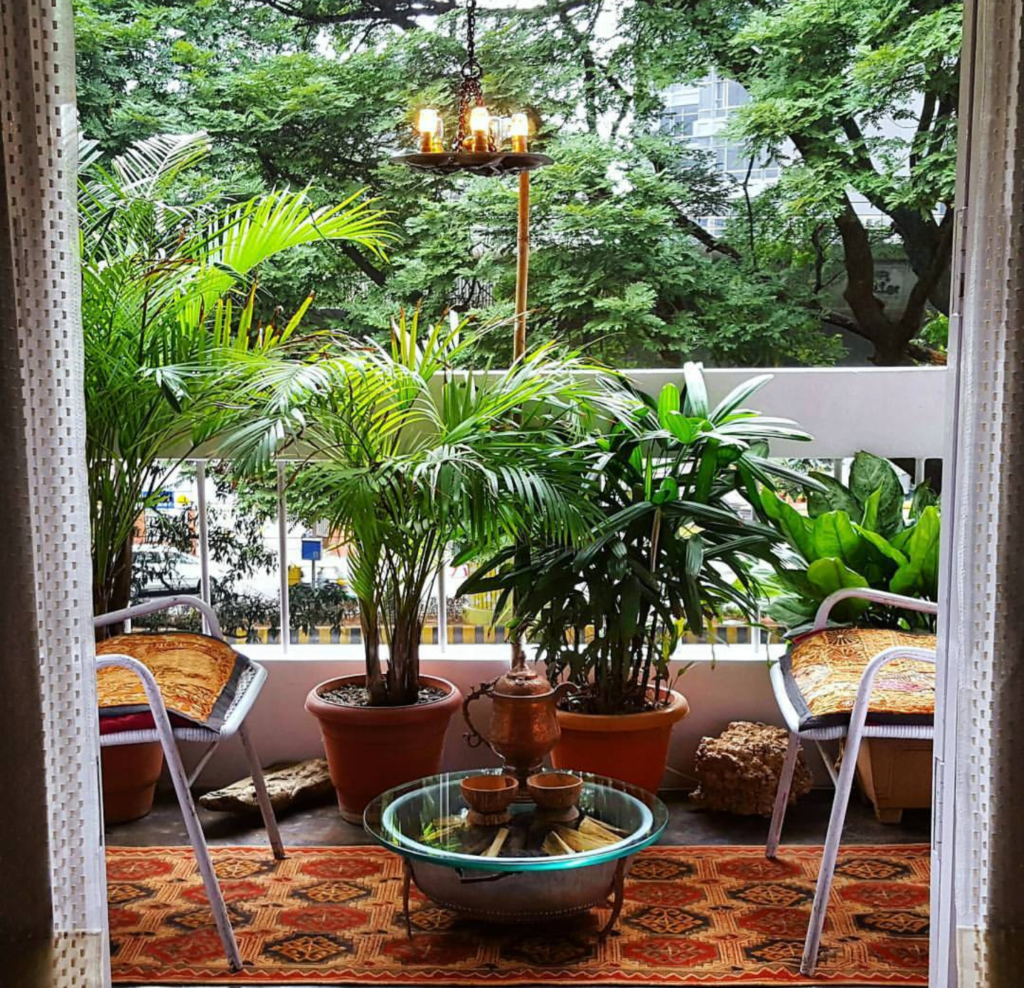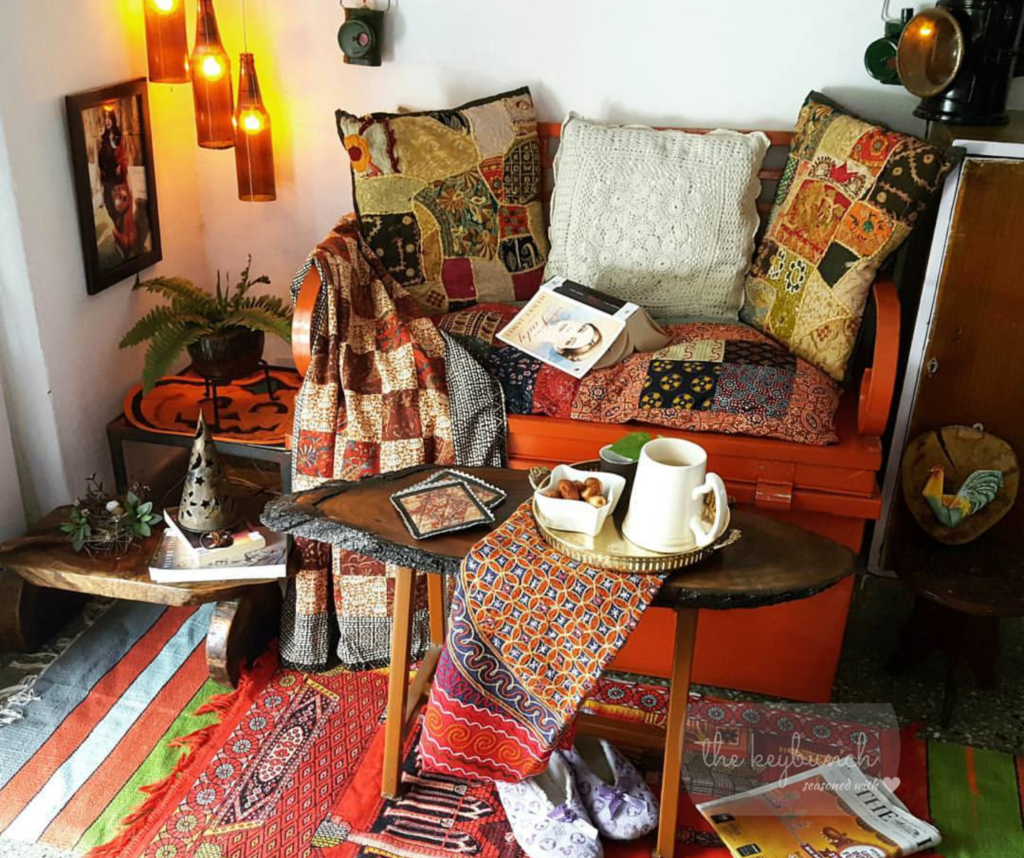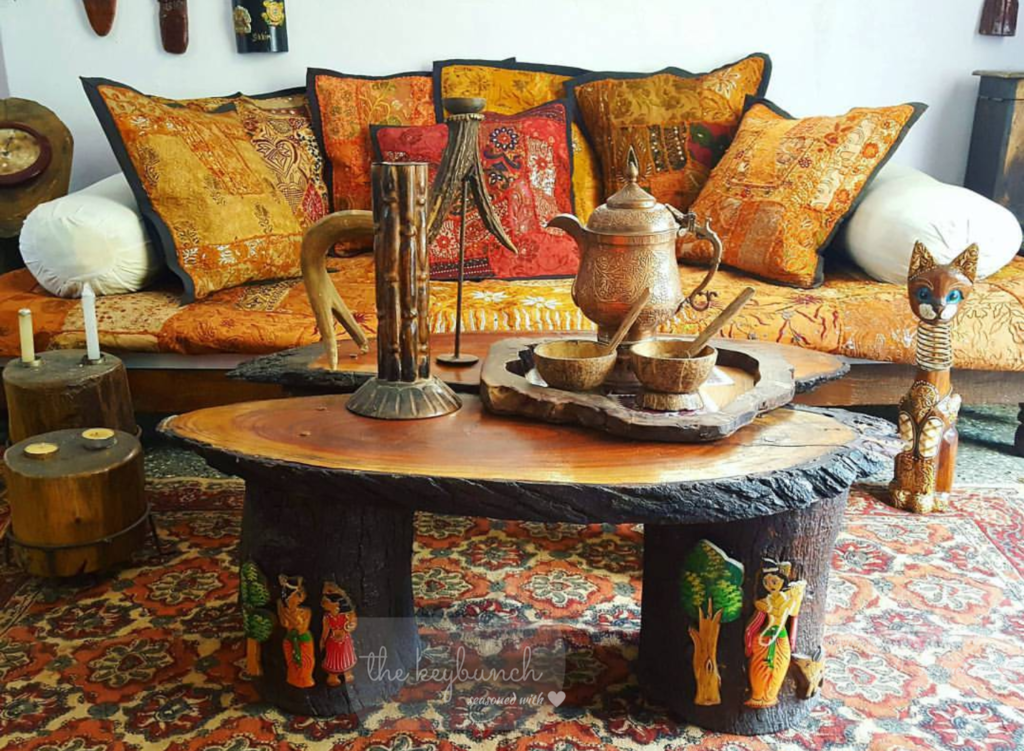 Our present accommodation, although infinite times better than a stable, is still 'Thumbelina' sized; cute yet tiny. So most of my stuff, be it brass antiques inherited from grandparents or handicrafts collected from years of country-trotting, all remains packed, coz of sheer lack of space. That having been said, I did manage to make some space to showcase some of my creations (mostly upcycled), which makes my humble abode interesting & inspiring (if I may say so).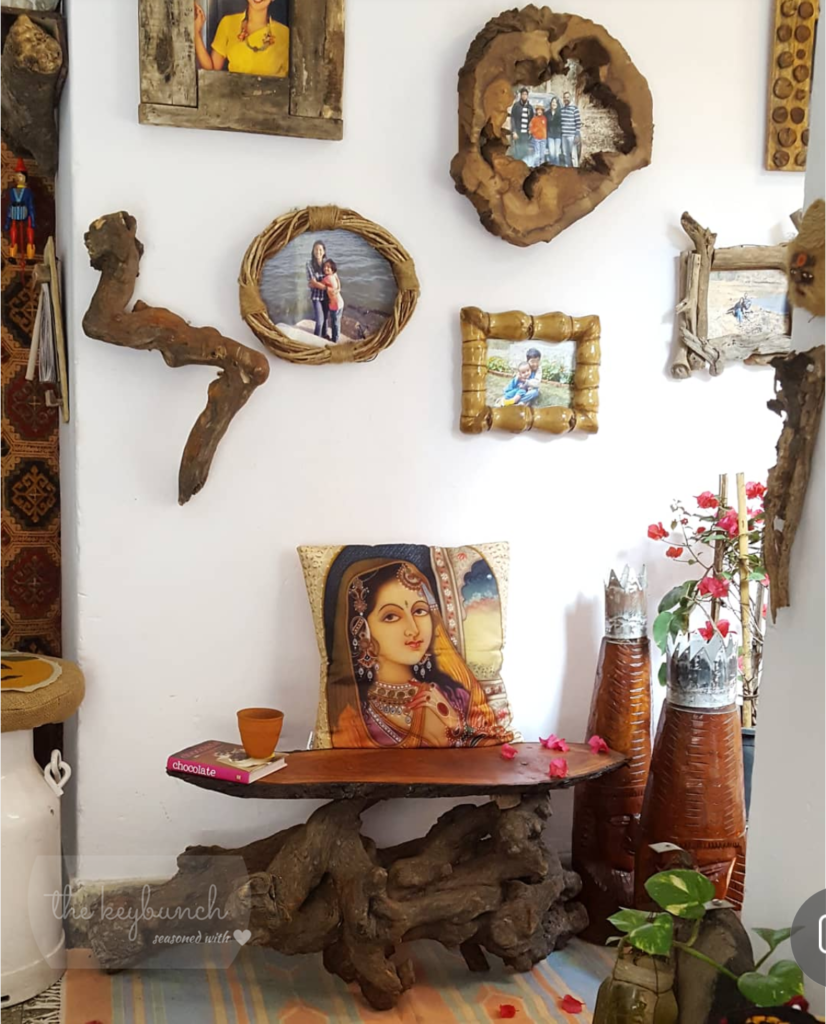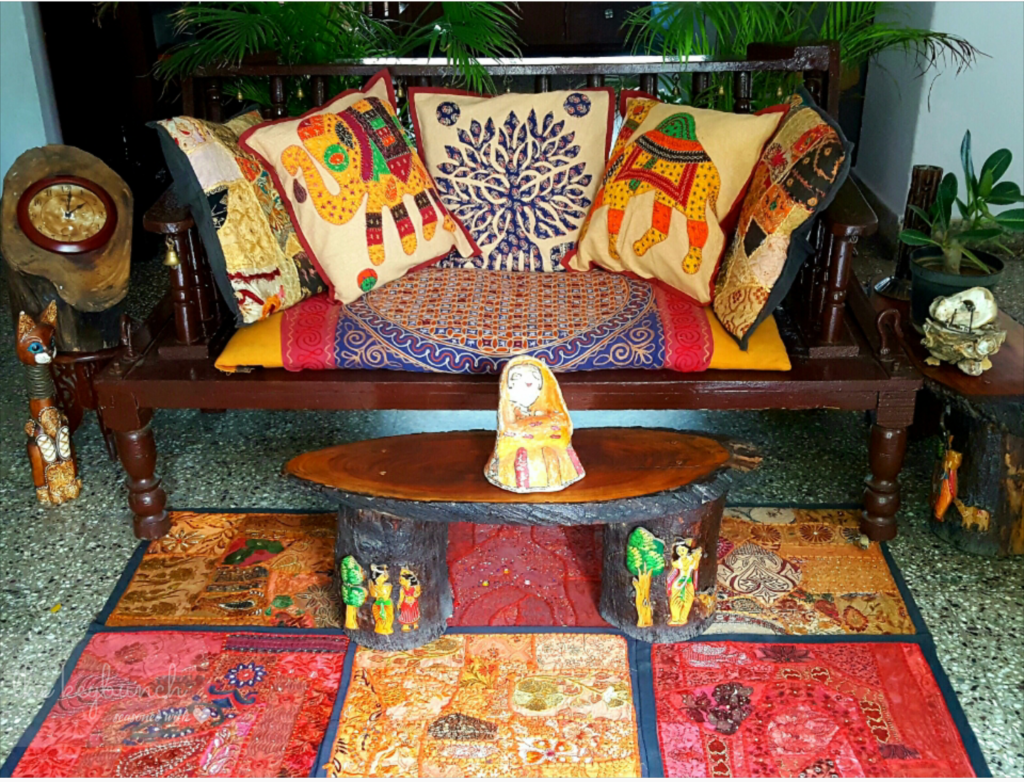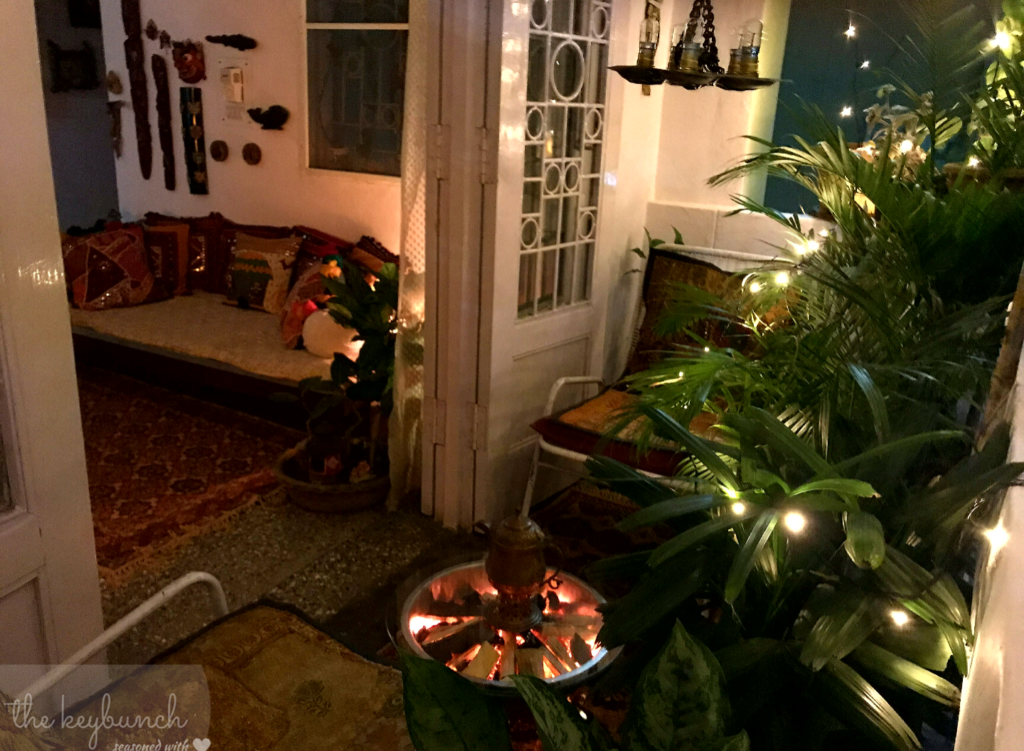 In the Army, we do more than a fair bit of socialising, with friends dropping in at any given point in time. So I have tried to do up my home in an inviting & homely manner, with a cosy feel to it. A place where friends can come, flop on my daybed, spend time chit-chatting & would feel totally at home.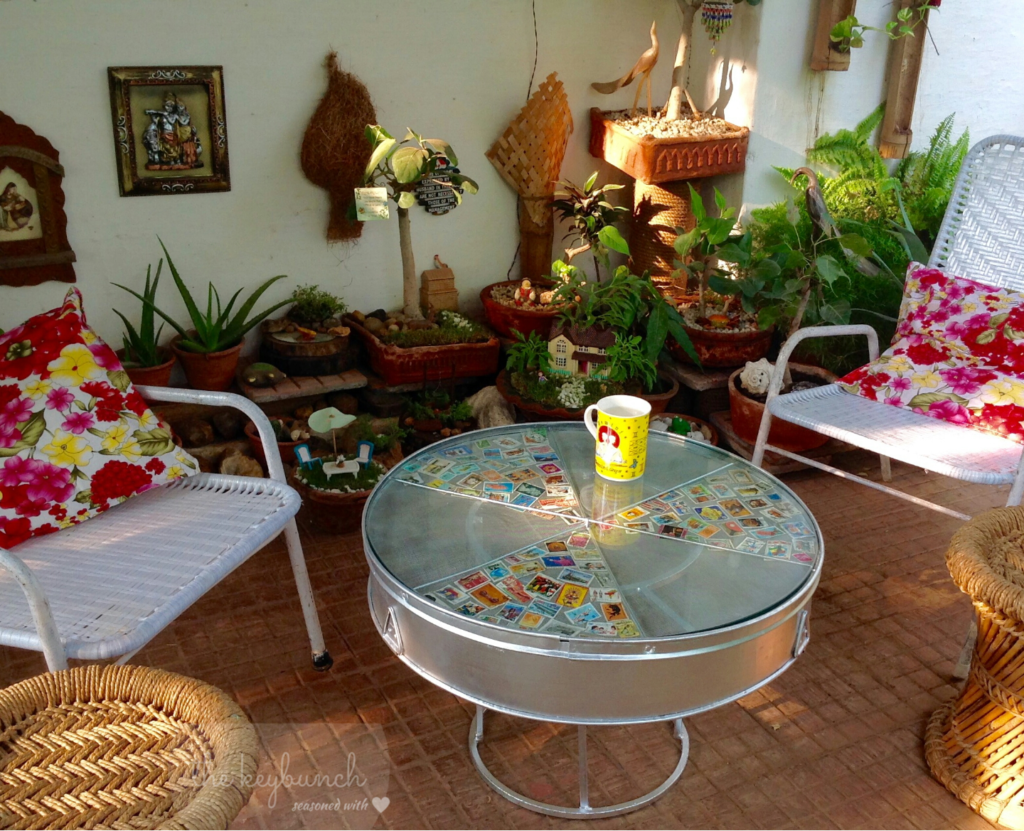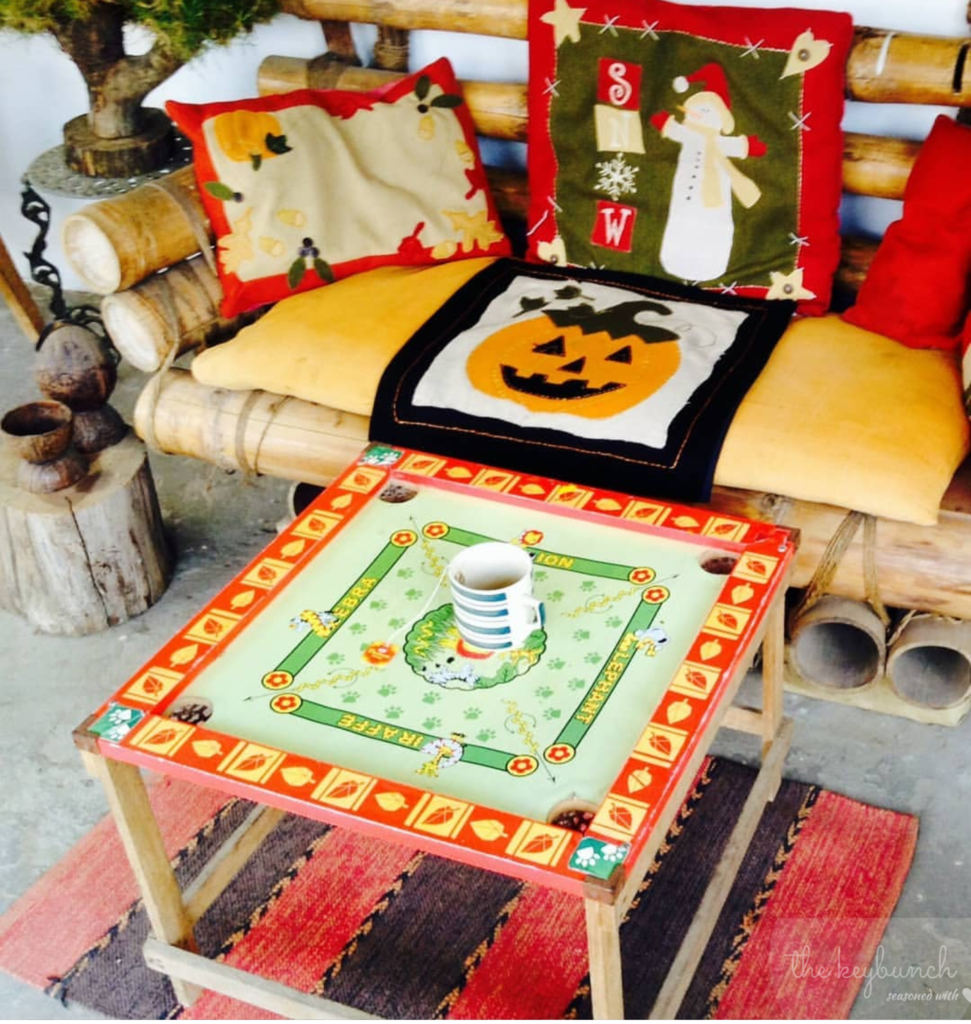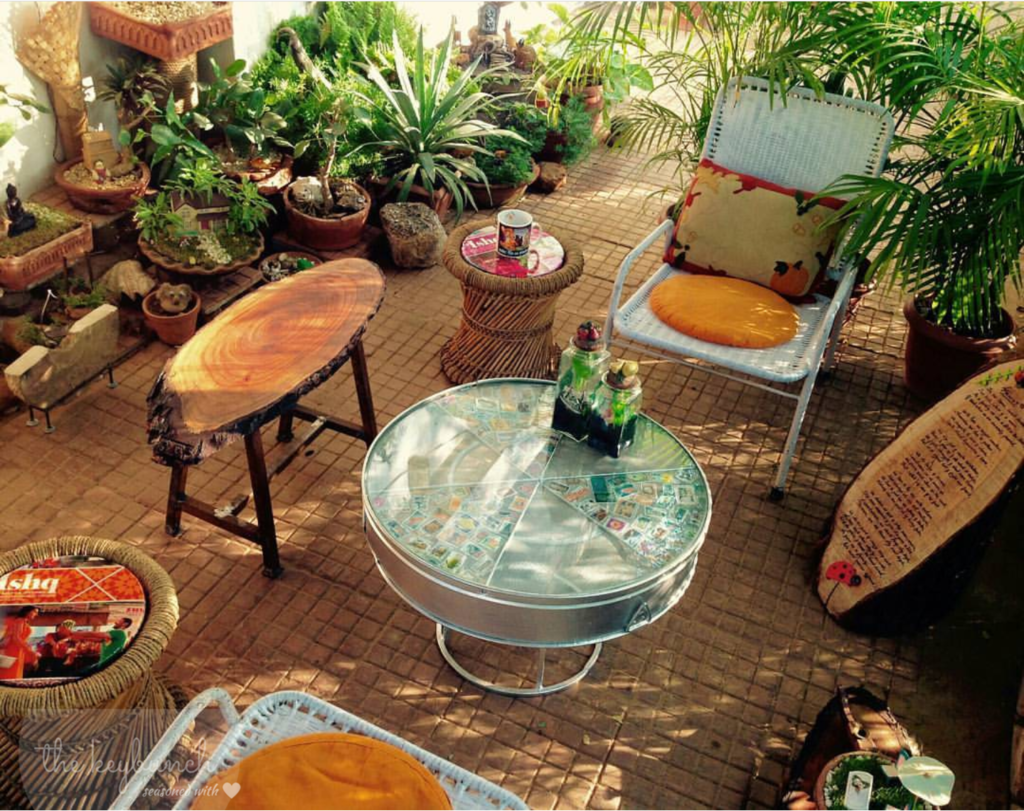 My décor sensibilities lean very strongly towards ethnic, bordering on the rustic. Me and hubby dear are heavily inspired by nature & find anything remotely from 'Nature's Lap' – be it a feather or a piece of stone – priceless. So instead of expending our money on market goods, we love to excavate pieces from nature & create our own 'stuff'. In that regard we are quite lucky, since most of the times Army Cantts are situated in the very lap of nature. So most of the stuff I have designed, be it furniture pieces, serving trays or photo frames… all are nature inspired.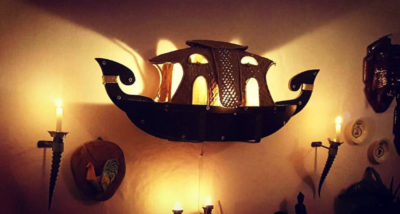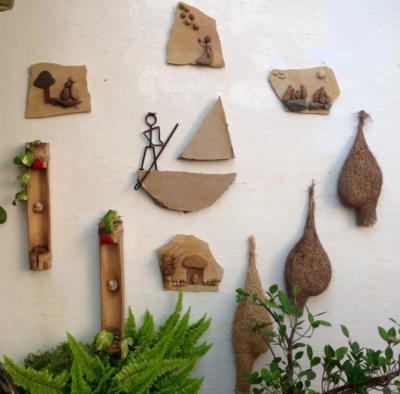 I hail from a Keralite family, which used to lay more stress on academic qualifications, than on creative sensibilities. Although my maternal grandfather was a renowned poet & my father paints as a hobby… creativity was never in the forefront at home. So it is still a bit of a mystery from where have I sprouted the creative wings.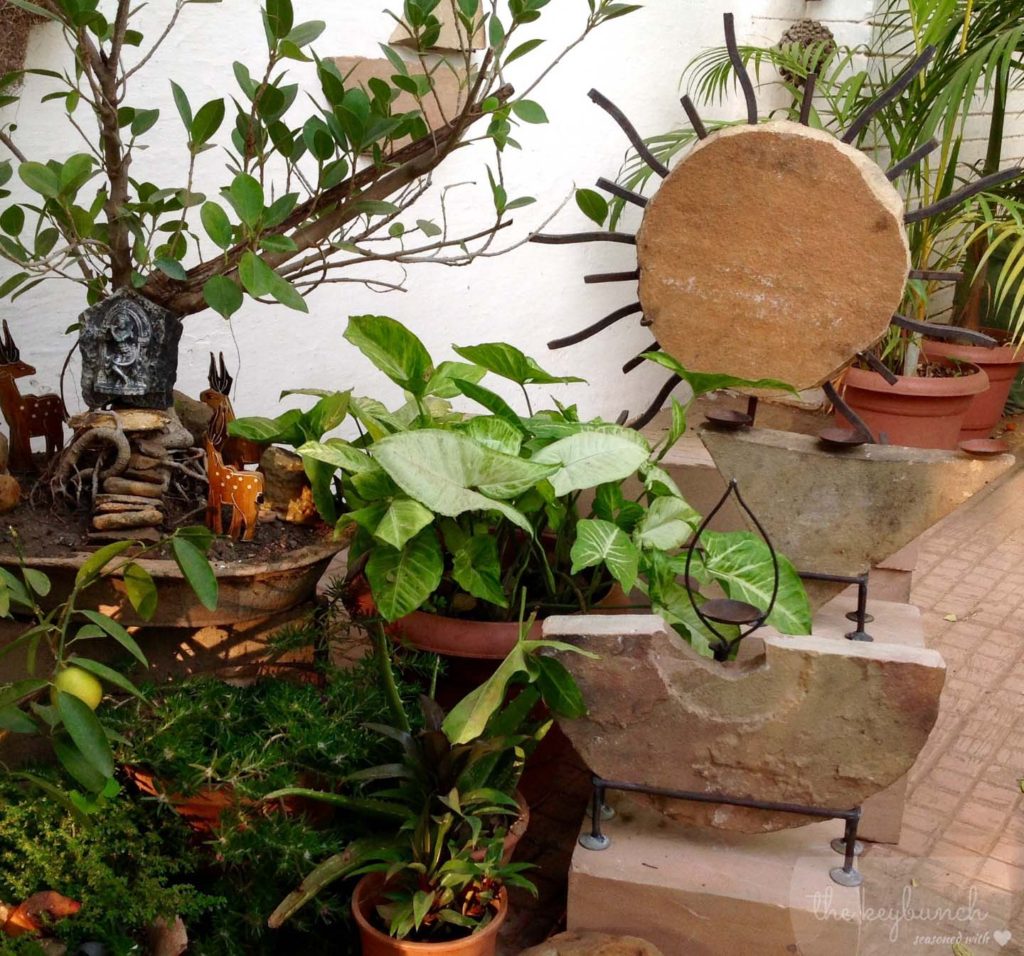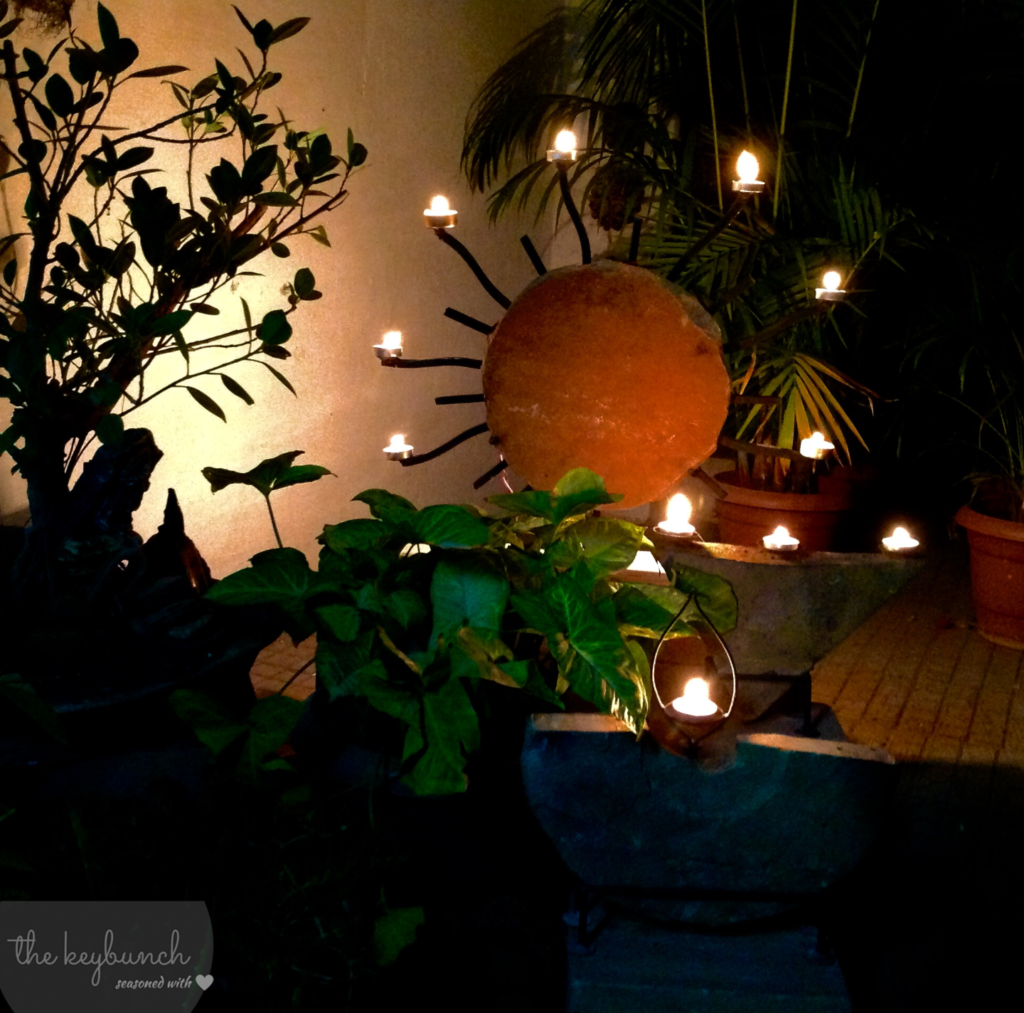 From when I was young, I had a creative bent of mind. After marriage to a hugely encouraging guy & my association with multi-talented Army wives, it grew manifold. Initially it was only jewellery & bags, slowly and steadily graduated to home décor accents. Now I love to design cushion covers, serving trays, photo frames, sarees, jewellery, furniture… and the rest. People do ask me why I do not go commercial with my creations; the answer is always the same – I am as enterprising as dead wood. But I have succeeded in giving vent to my creative sensibilities by authoring a book and am working on my second one.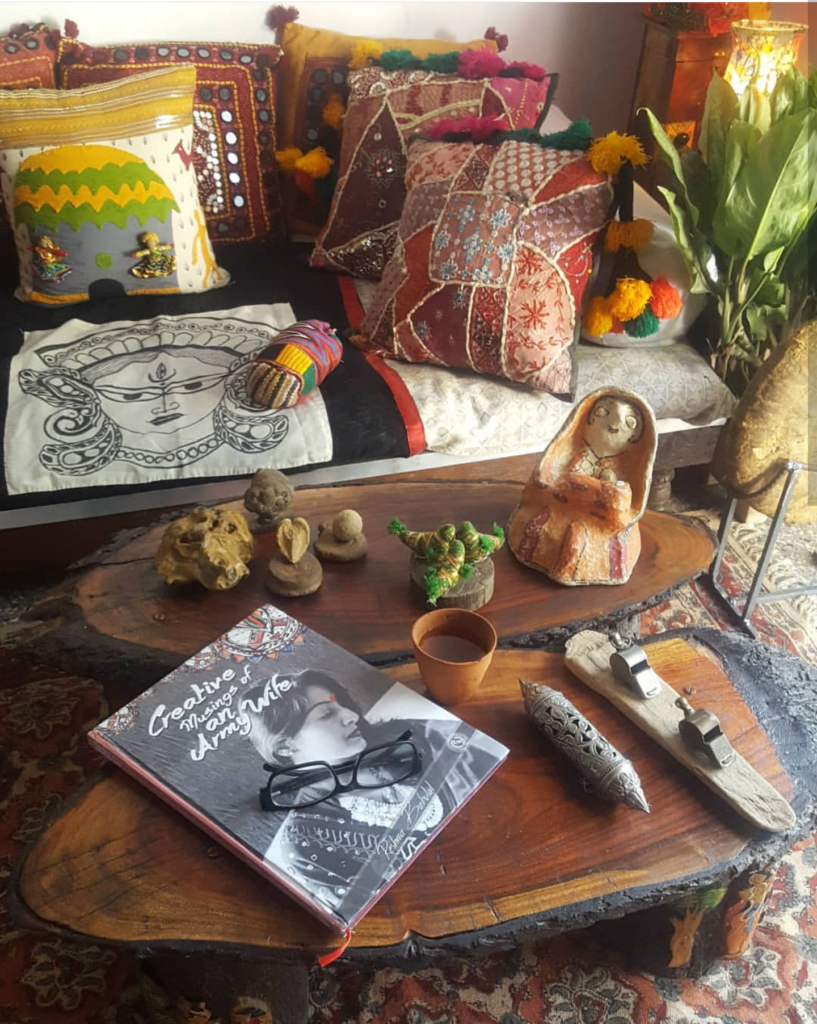 For me, creating something is a spiritual experience in itself. It is a path of self-discovery, self-fullfilment and self-actualisation. I am at my happiest when I am in the process of making something out of articles 'deemed useless'. Moreover, one of the best things about creativity is that it is contagious, and fortunately my family too has caught the bug, especially my daughter.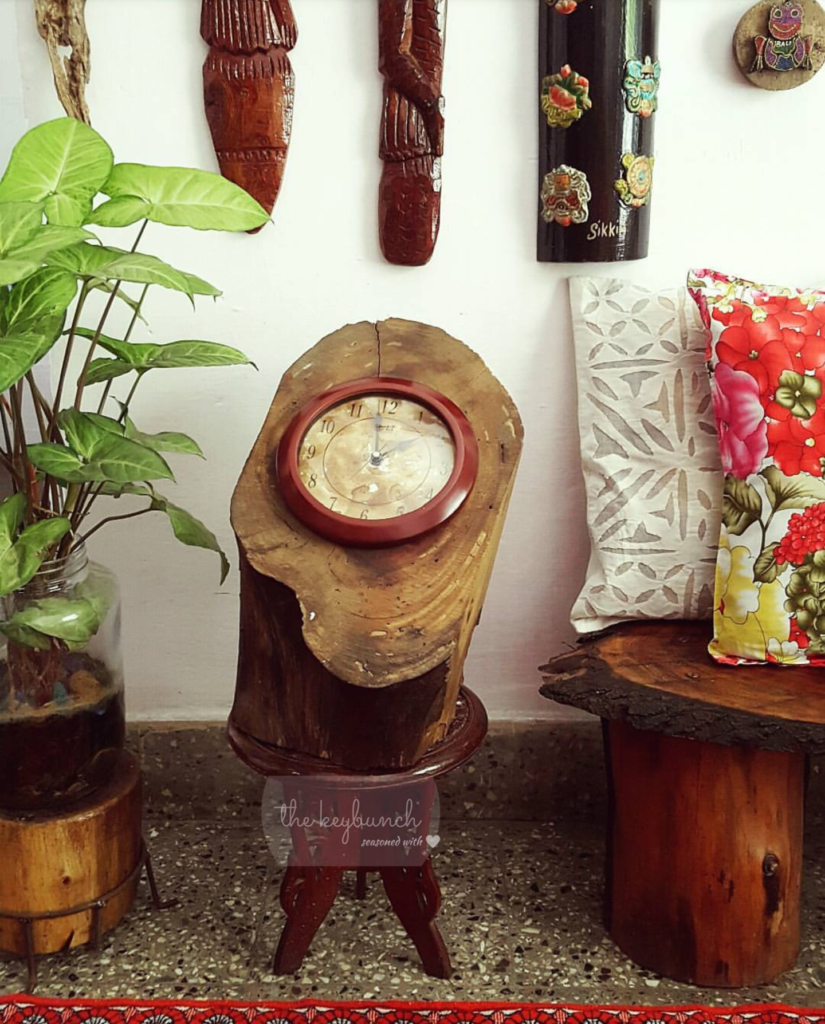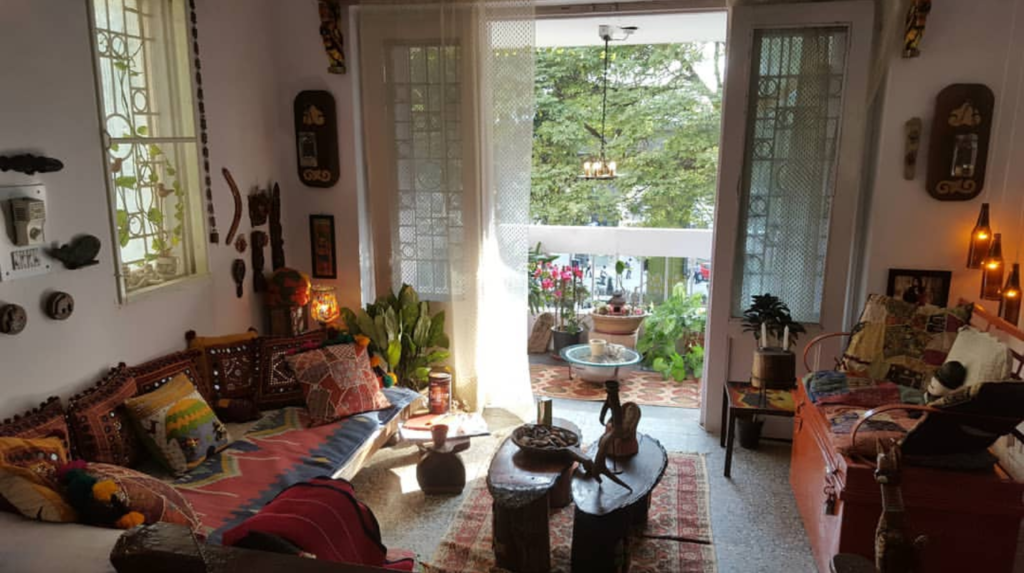 On a day when I am not creating something, I can be found lost inside a book or seen penning down some lines, be it prose or poetry. Thankfully I do not need Sherlock's help to know that I have inherited these genes from my mother. Signing off with lots of love and a quote from Brene Brown's "Creativity is the way I share my soul with the world" – which totally sums it up for me.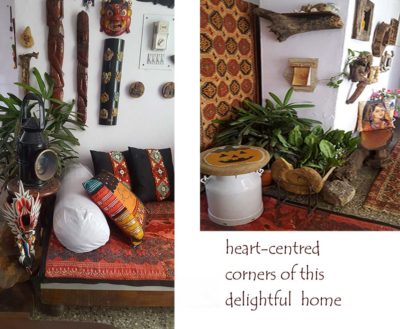 Thank you Reshma, your artistic talents are amazing, and we wish you all the best for the success of your second book. Do follow Reshma's interesting Instagram feed @reshmakadvath