Location: Hyderabad
Home: Apartment 1575 sq ft carpet area,
Residents: Rajni, Abhinav and their 6 yr old daughter.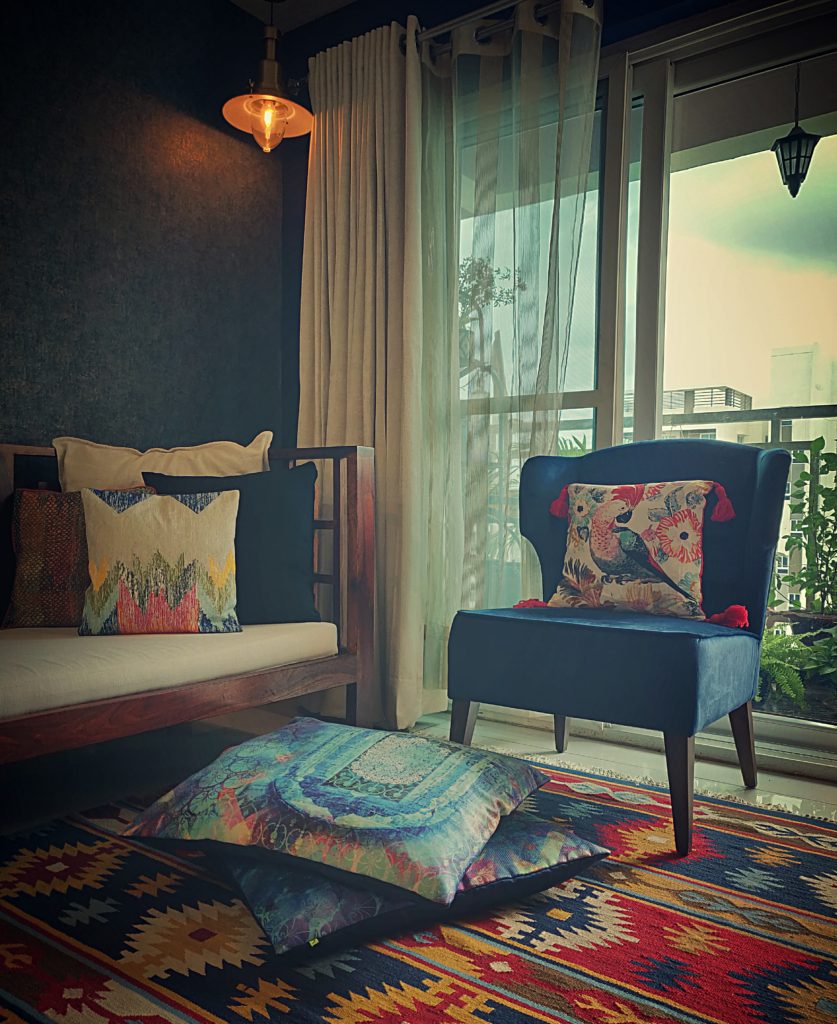 Here is a home with a unique style. Rajni has chosen warm colours throughout her home, interspersed with neutrals and pops of bright! I am always fascinated when people veer away from the conventional in their decor choices! Rajni's style is like that, and not only has she managed to be different, she has also managed a magazine-worthy outcome!
Let's look at the rest of her home!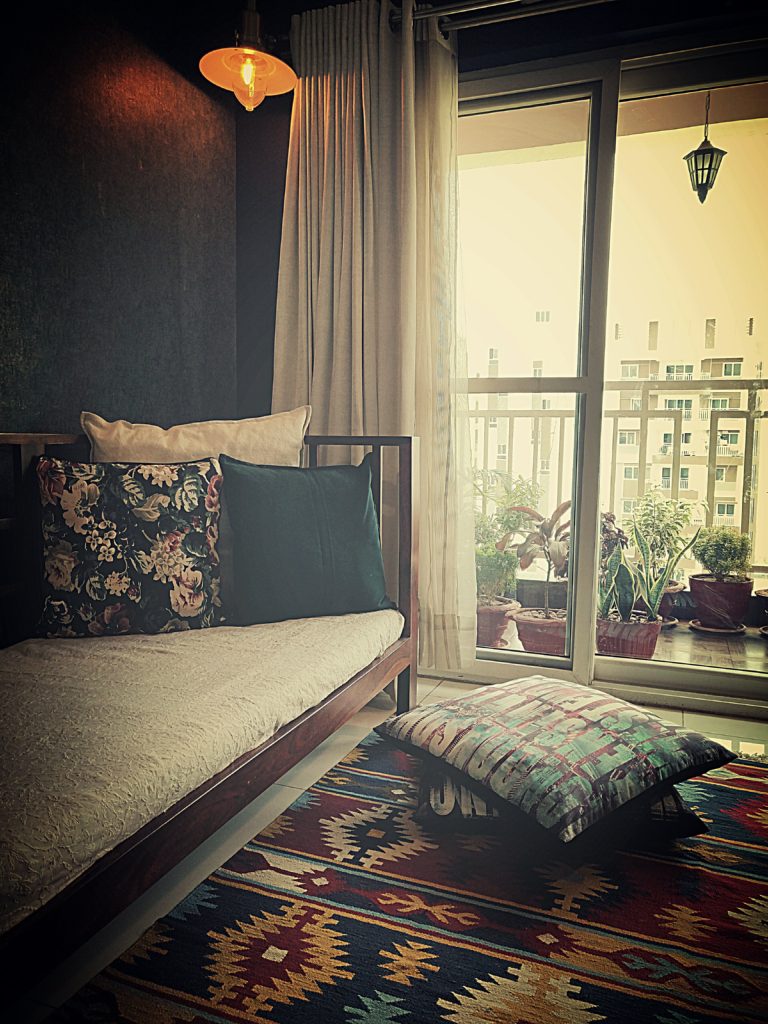 What does she call her style? Rajni says, "It's difficult to put it into one particular category. I would rather say it's more eclectic and rustic /farmhouse mixed." We love it Rajni!
Let's understand her style better
What and who inspires you?
I get my inspiration from within. I have this severe urge to do something new every day and that usually culminates into making something new or styling something.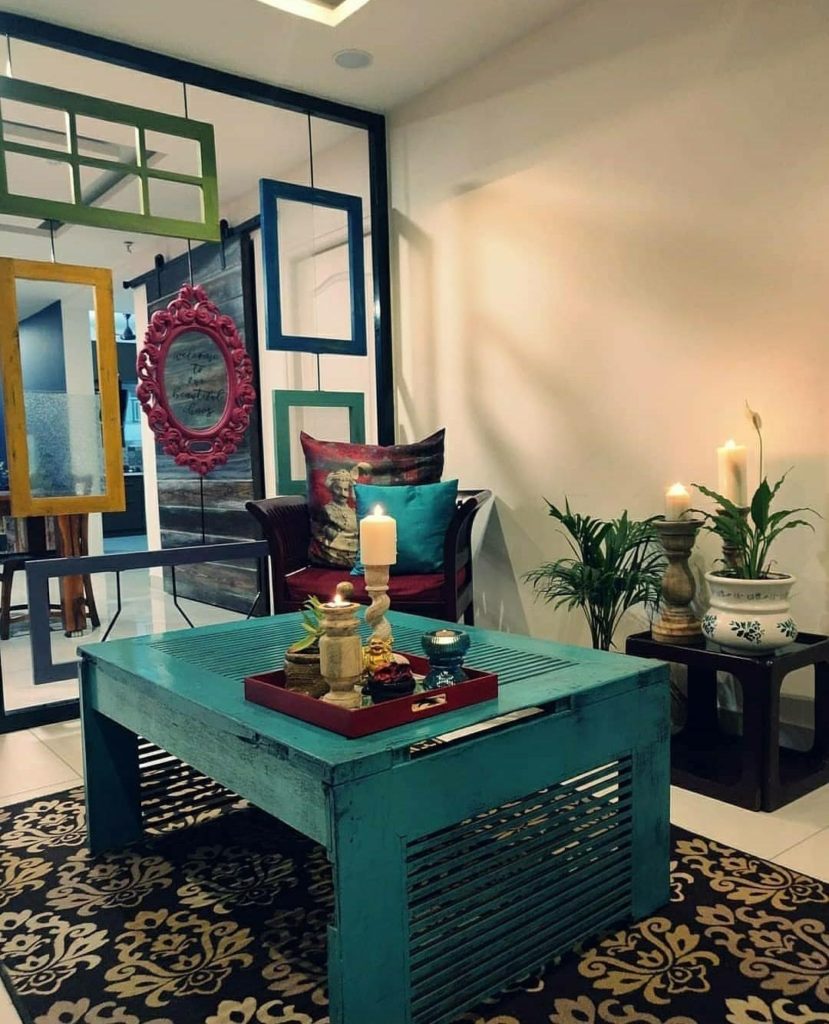 What are your go-to decor hacks? Say, someone gives you a space, and a limited time to set things up. the furniture is in place – what would you focus on to bring any room alive?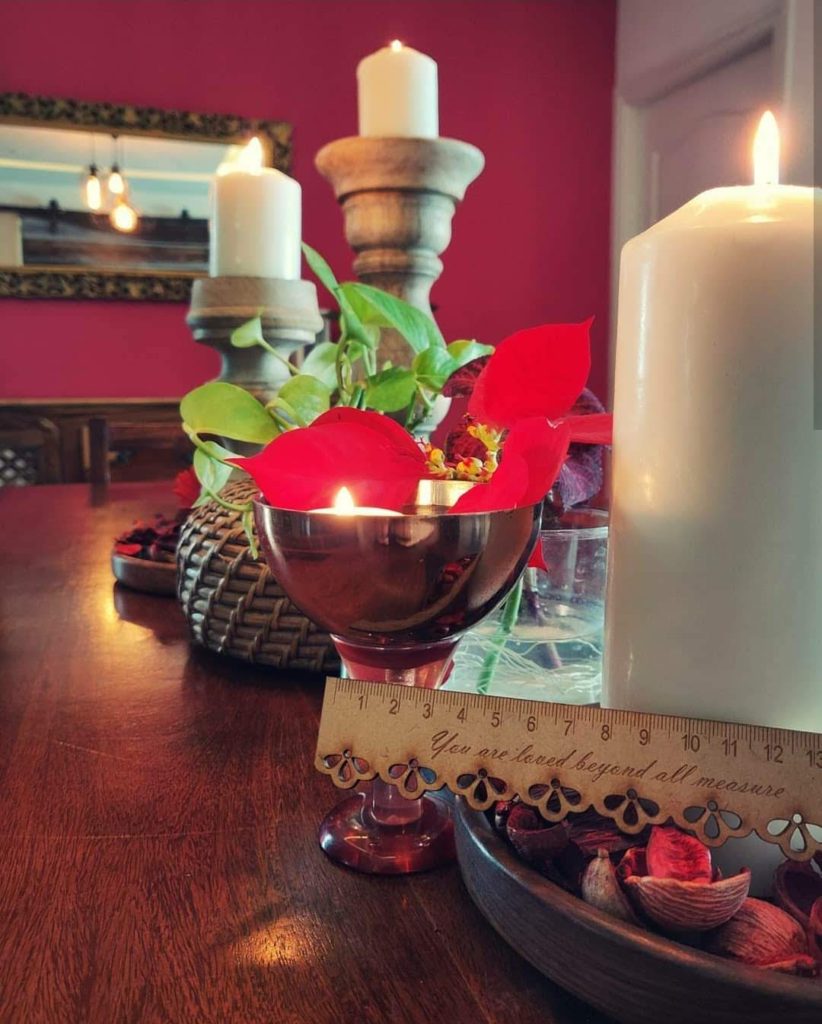 I would start my way from down to up i.e first I would get a nice area rug and then work on styling vignettes on coffee and side table with some candles in nice candle holders/votives some fresh flower arrangements in vase or just petals in a copper bowl, some books stacked together, I would then work on furnishings like putting more cushions with textures and adding a throw to give that cozy feel, lastly some nice warm light in the form of floor lamp or a pendant lamp and adding green plants (either hanging in macrame holders or in beautiful ceramic pots)
Where do you shop?-
1. For furniture: Pepperfry, local markets and DIY
2. Furnishings: HomeCentre, Westside and local market
3. Home decor stuff: Amazon, local markets and exhibitions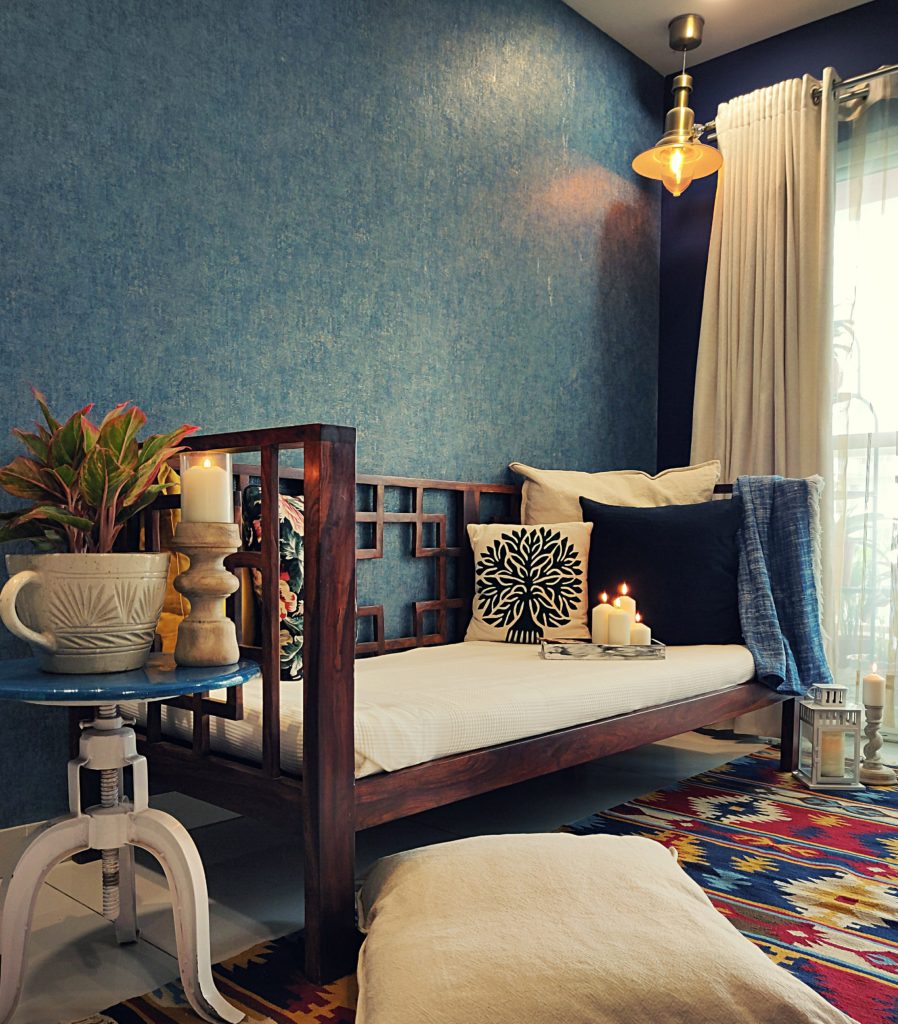 DIYs in Rajni's Home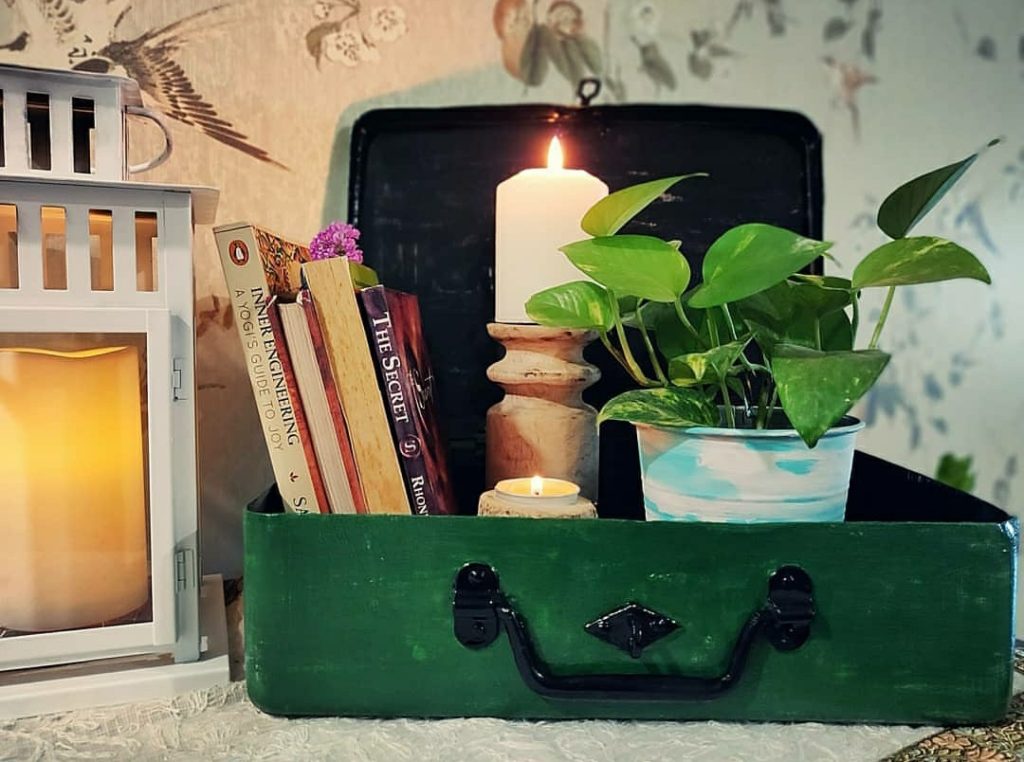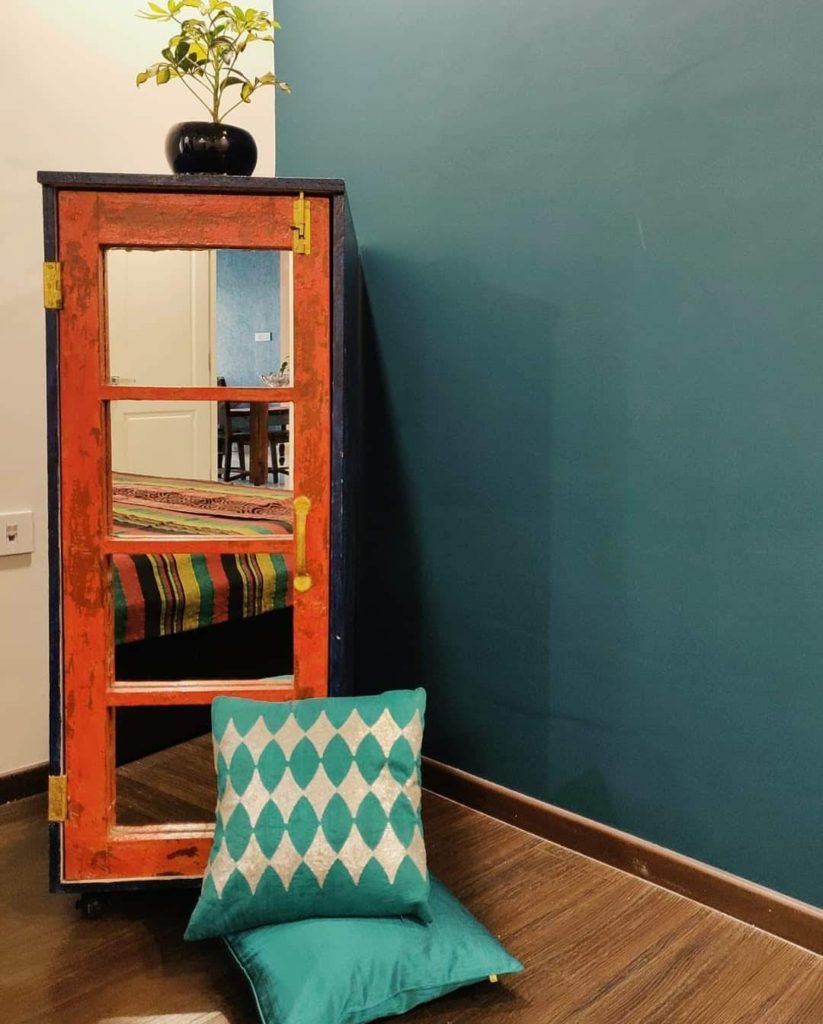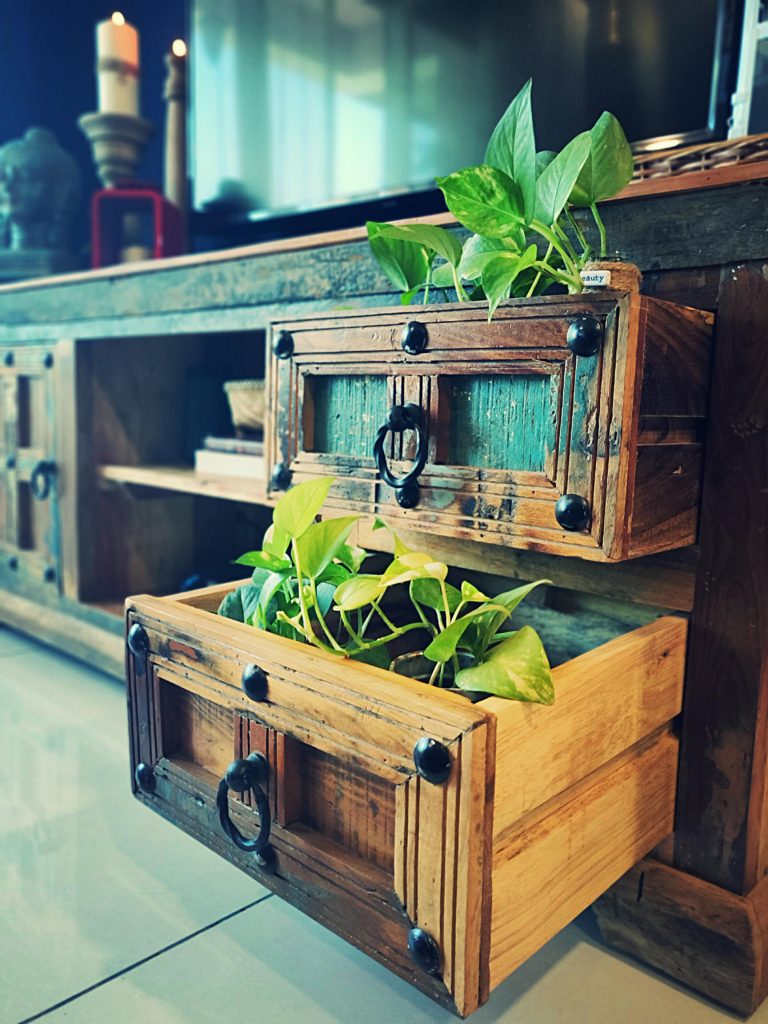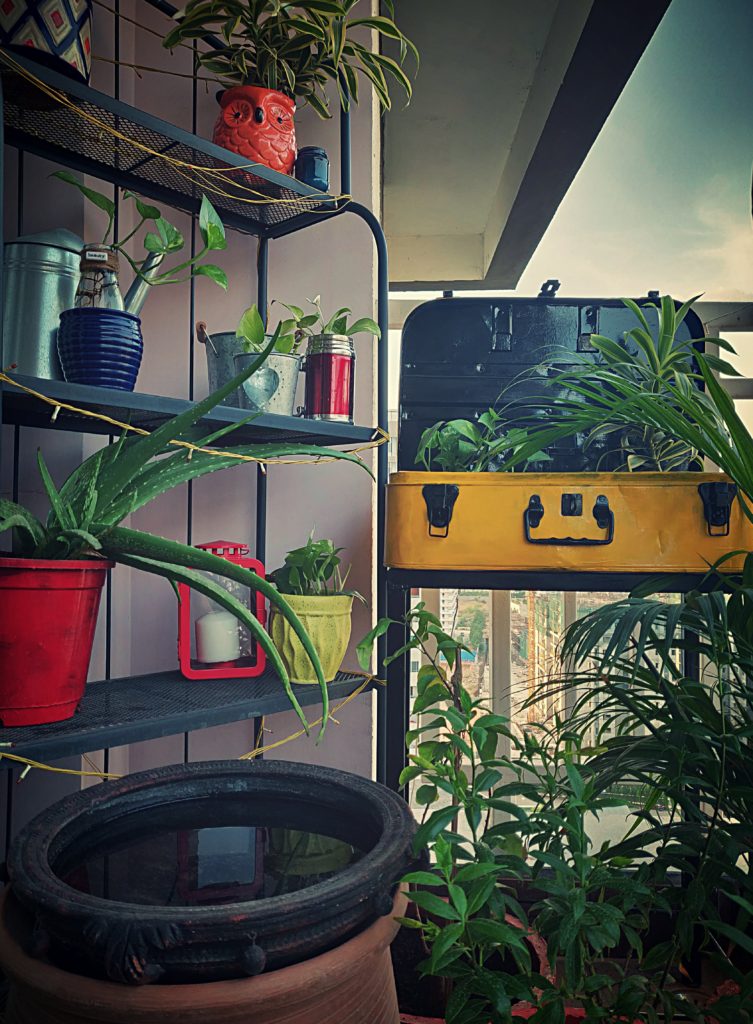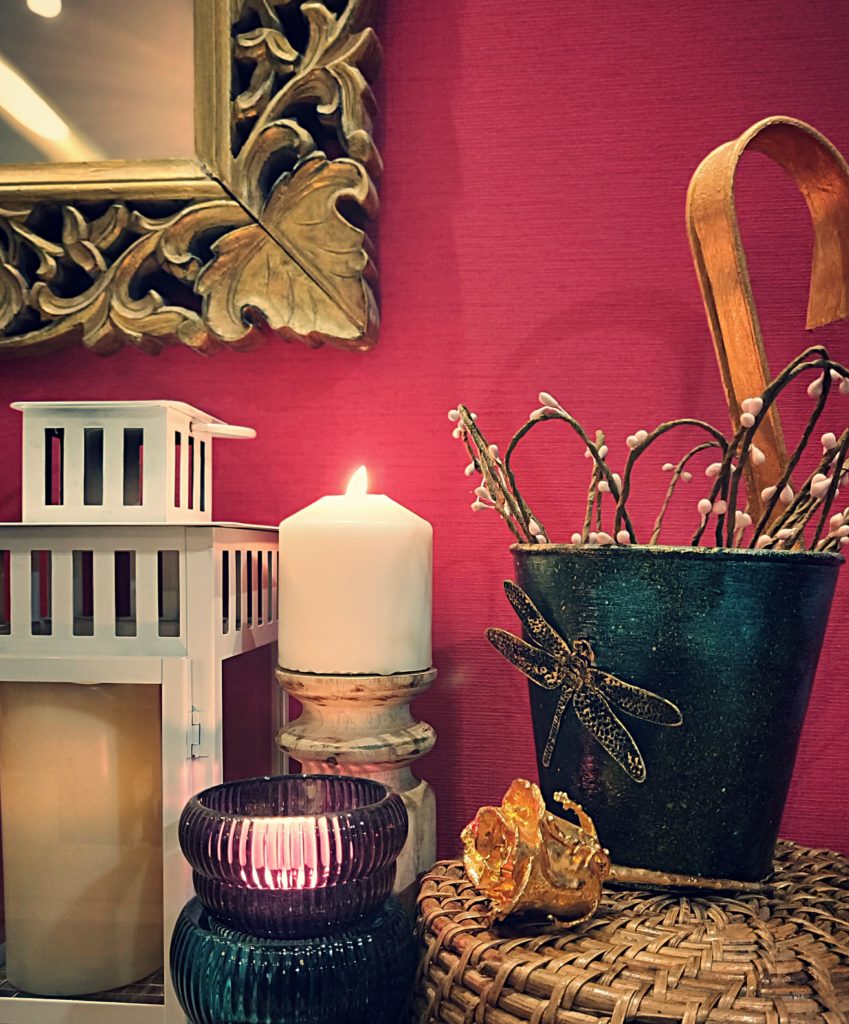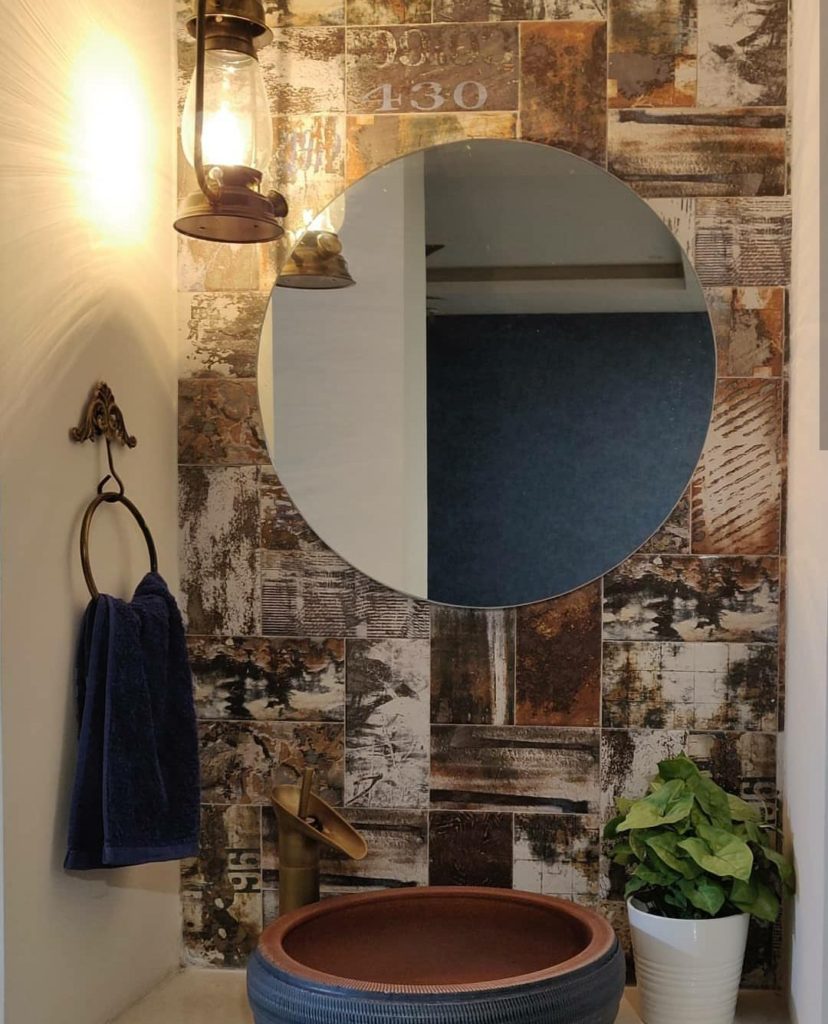 Fresh ideas worth filing away!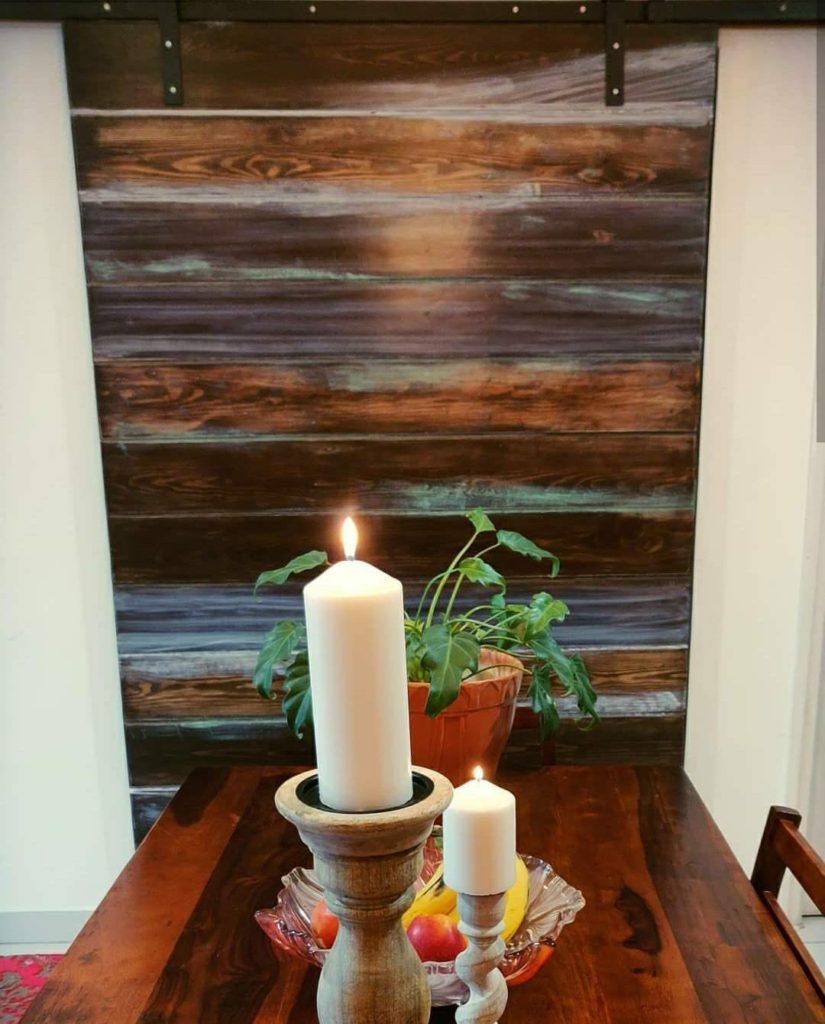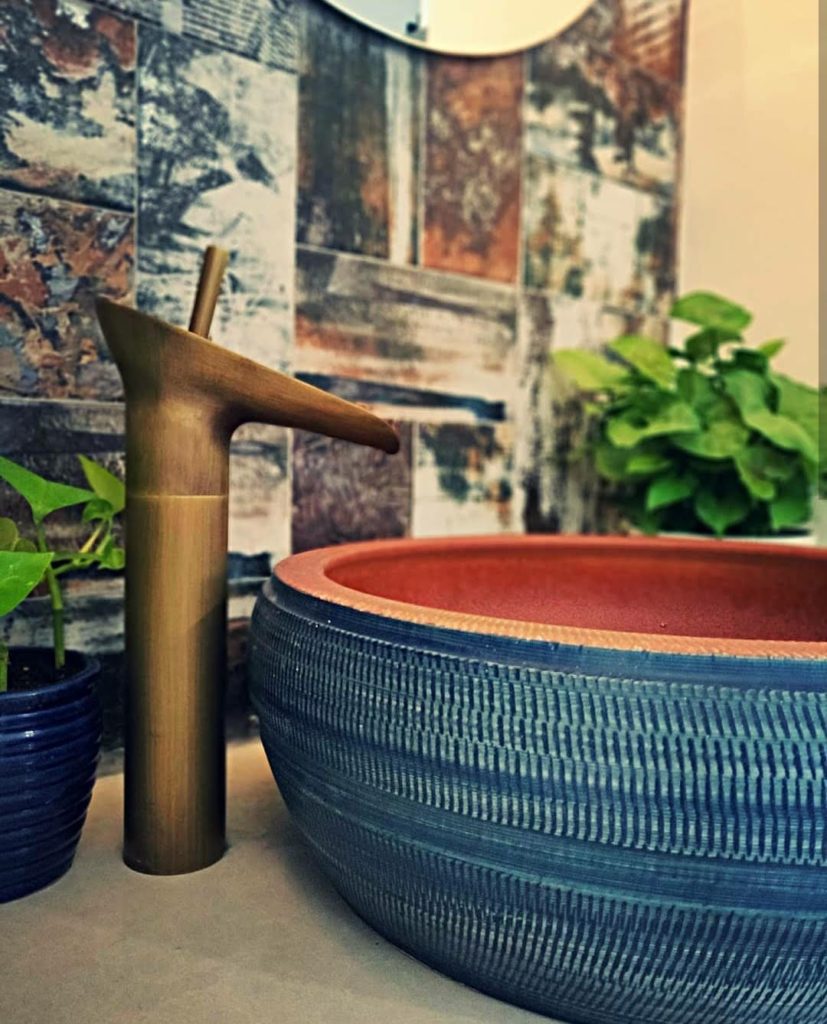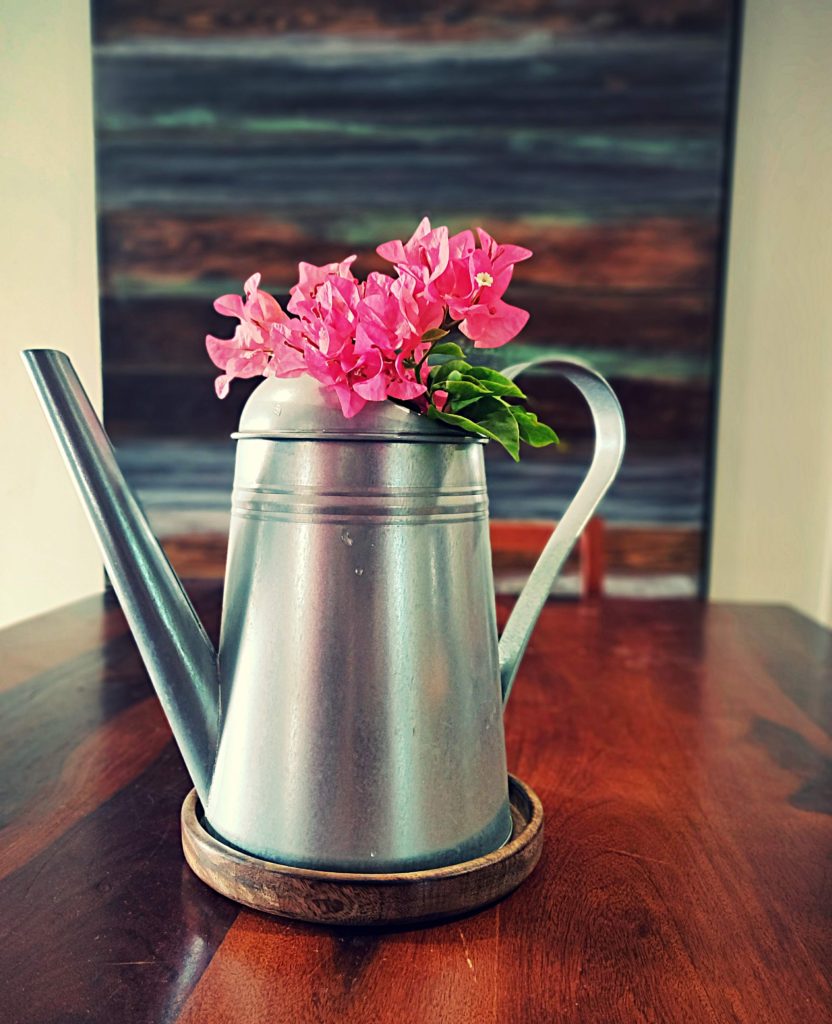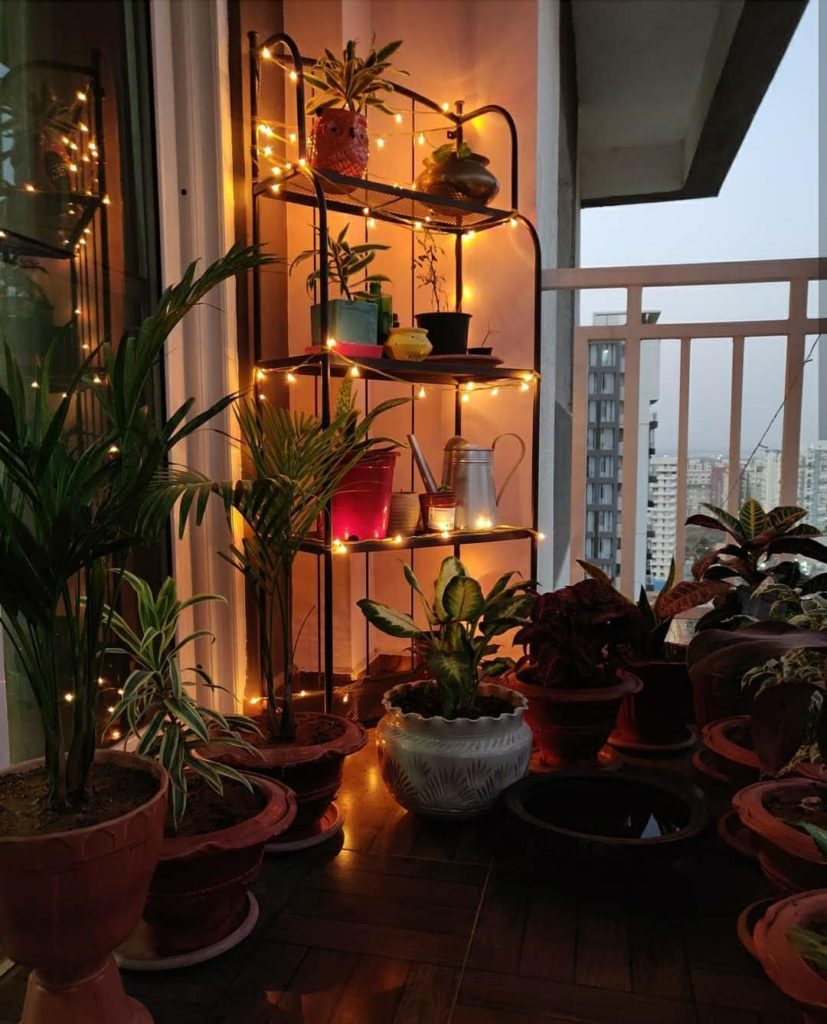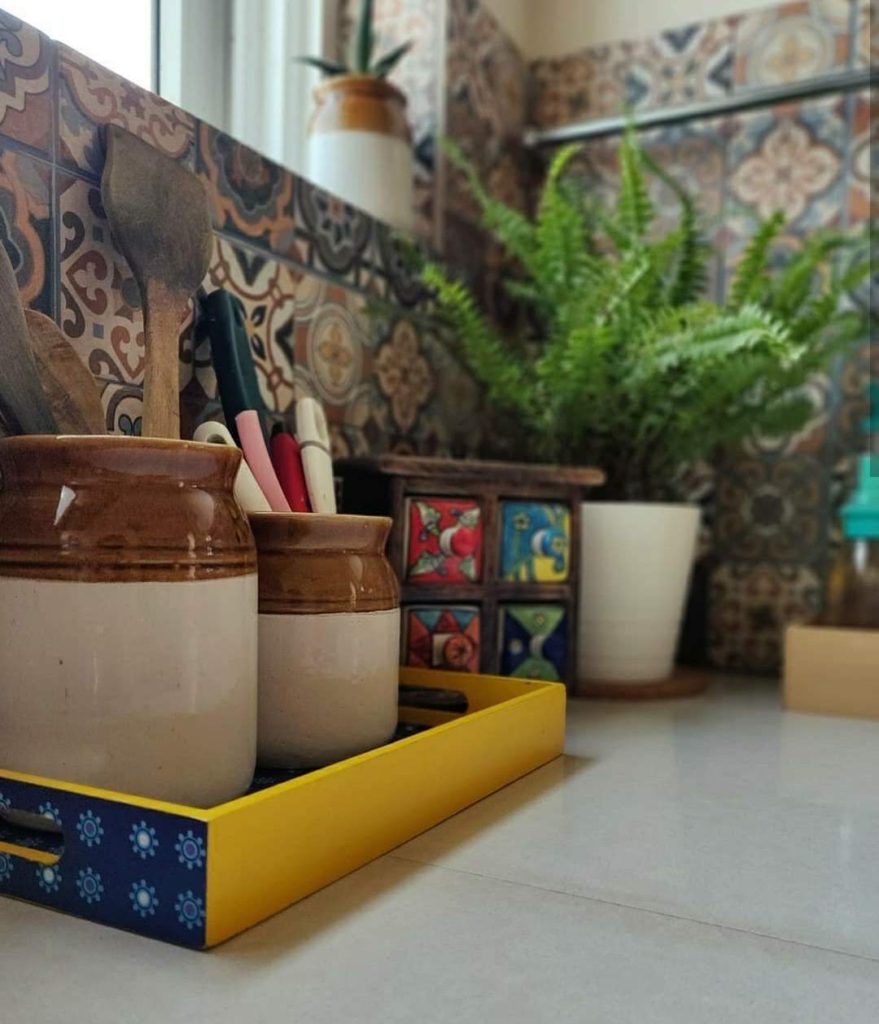 A clever way to demarcate spaces!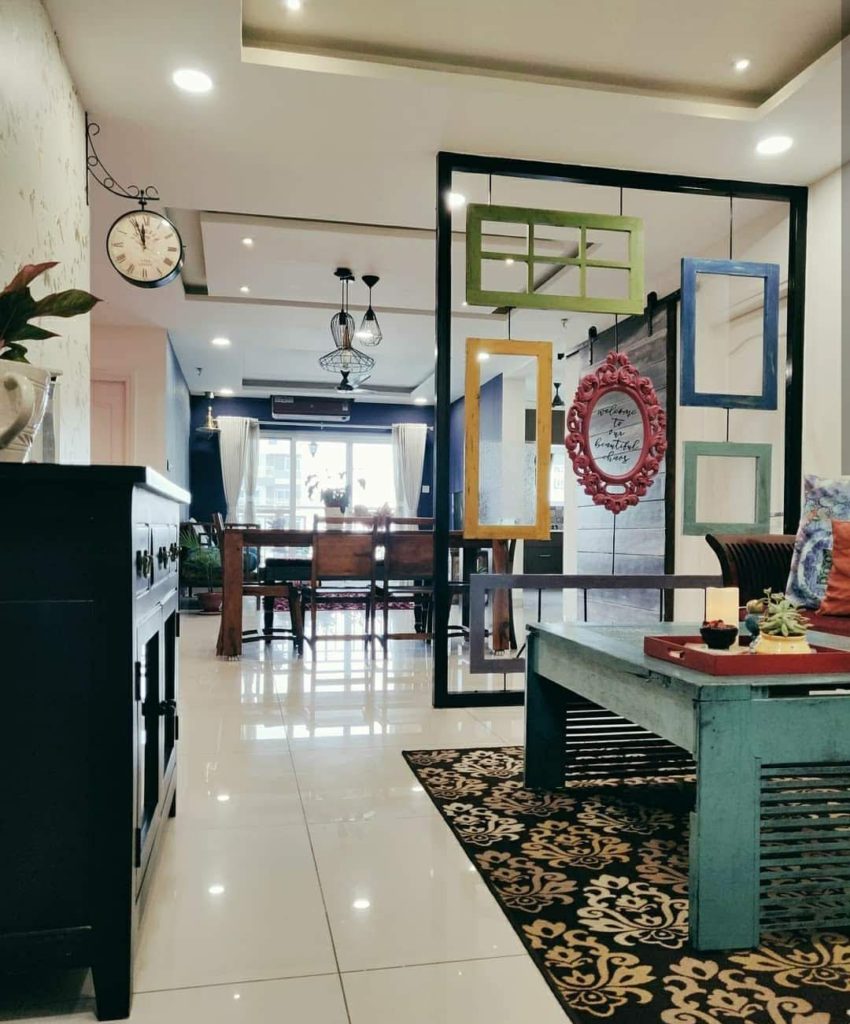 I always wanted the partition between formal sitting space and rest of the house to be more open, feel a part of home so designed this partition of old reclaimed window. When you look closely each window has a different element like one has mesh, other has iron rods and some have glass but arranged in a different manner to make it interesting.

Rajni Rao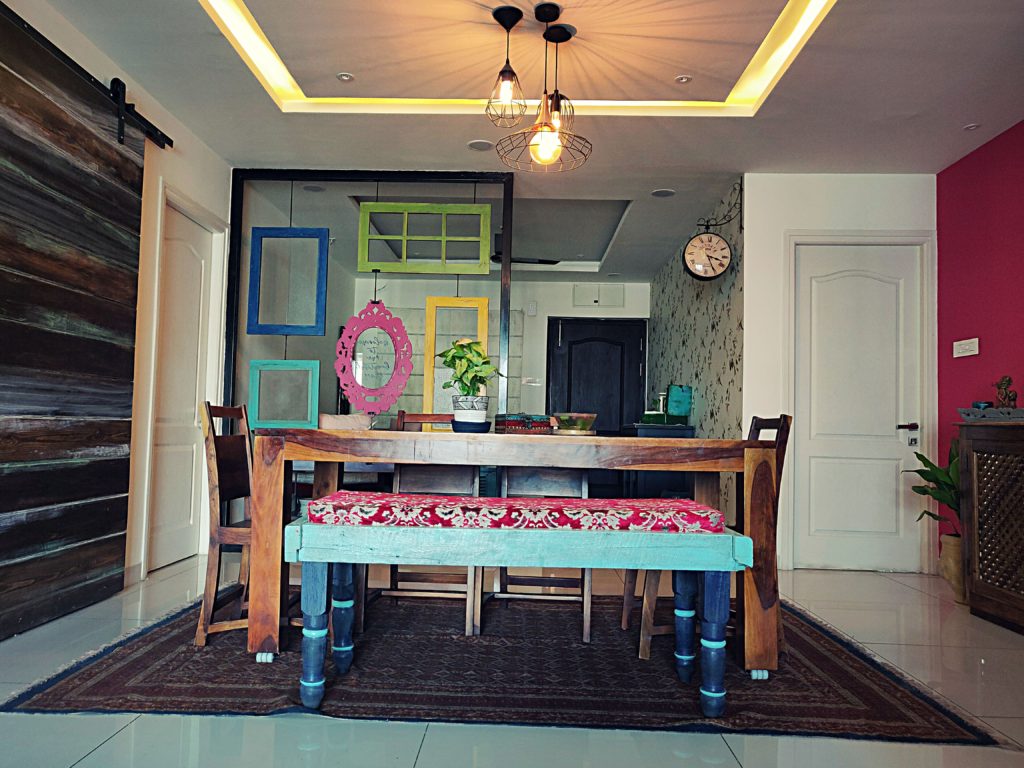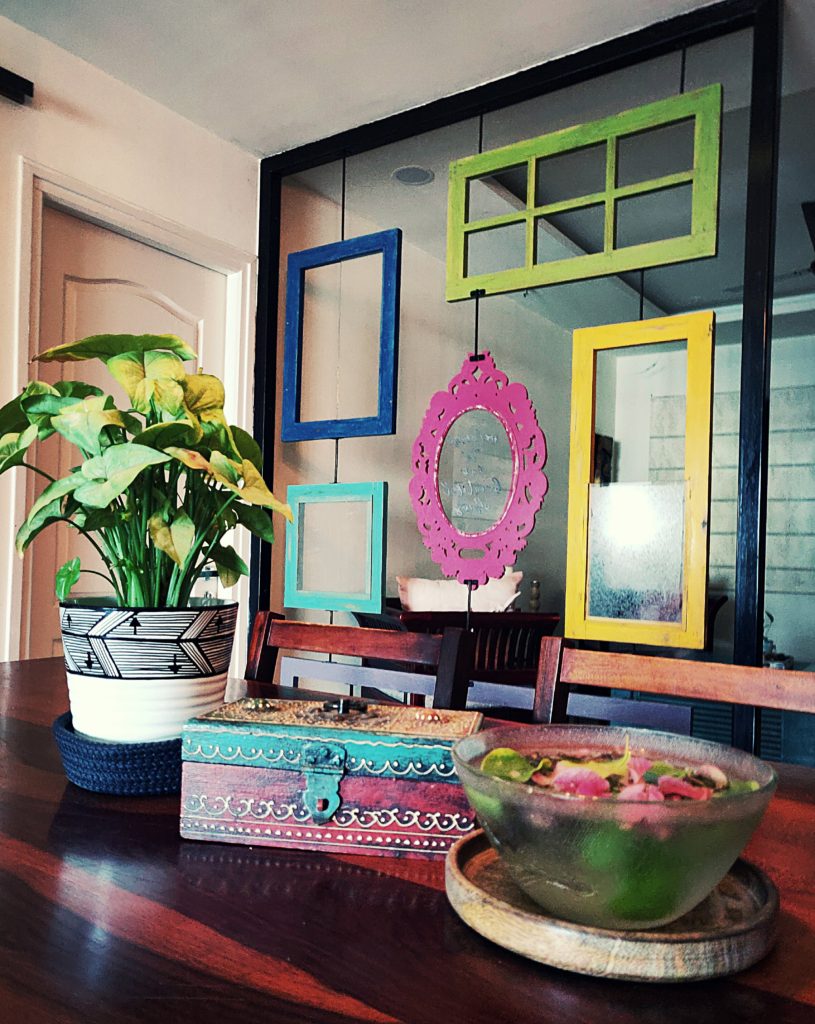 The Kitchen and Dining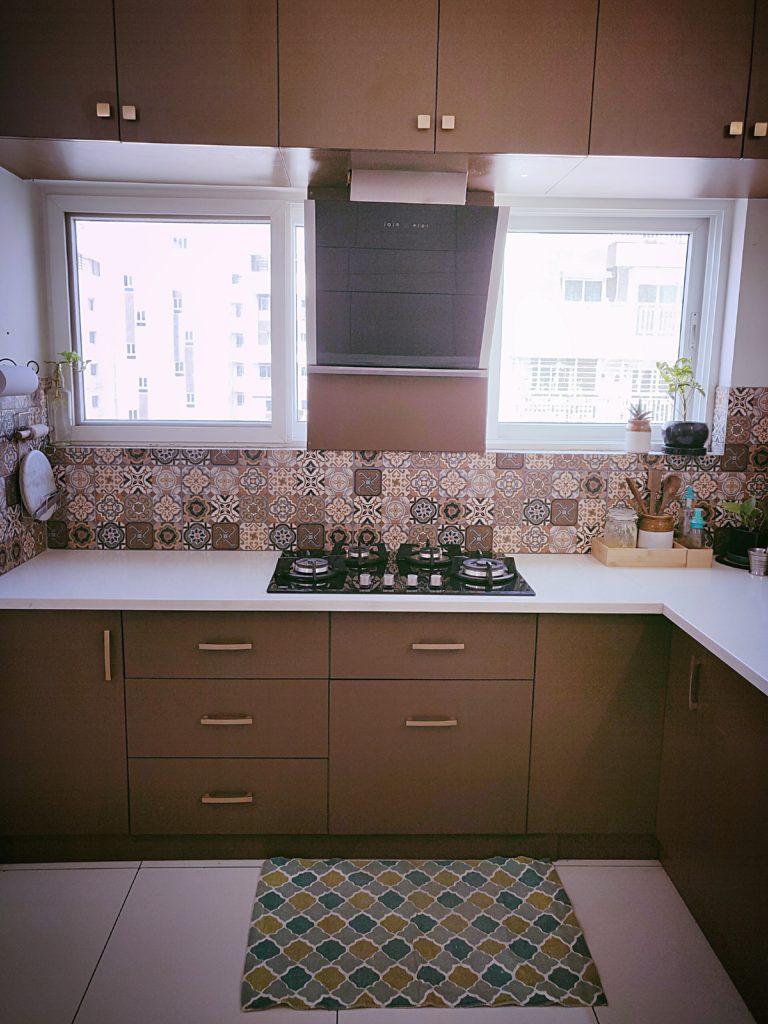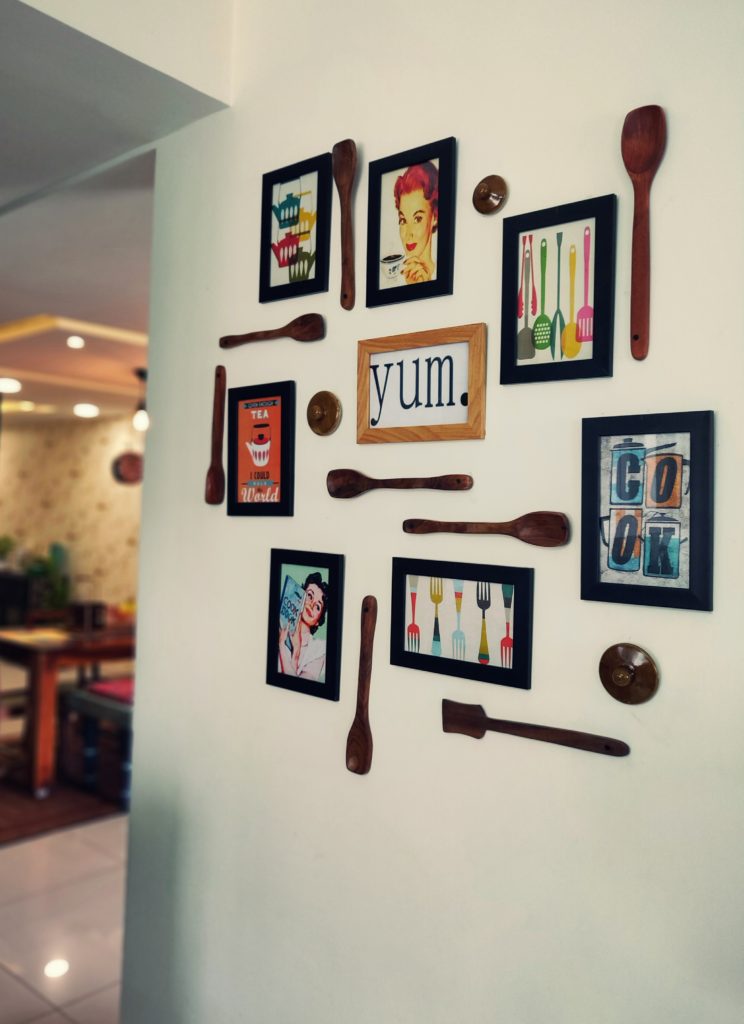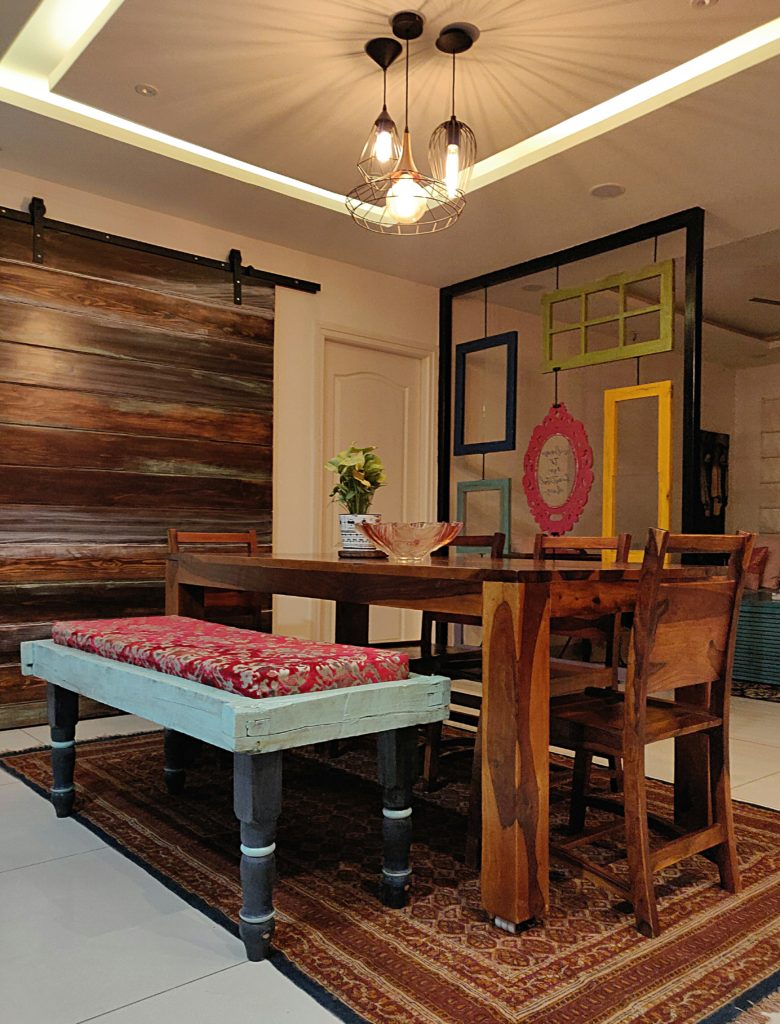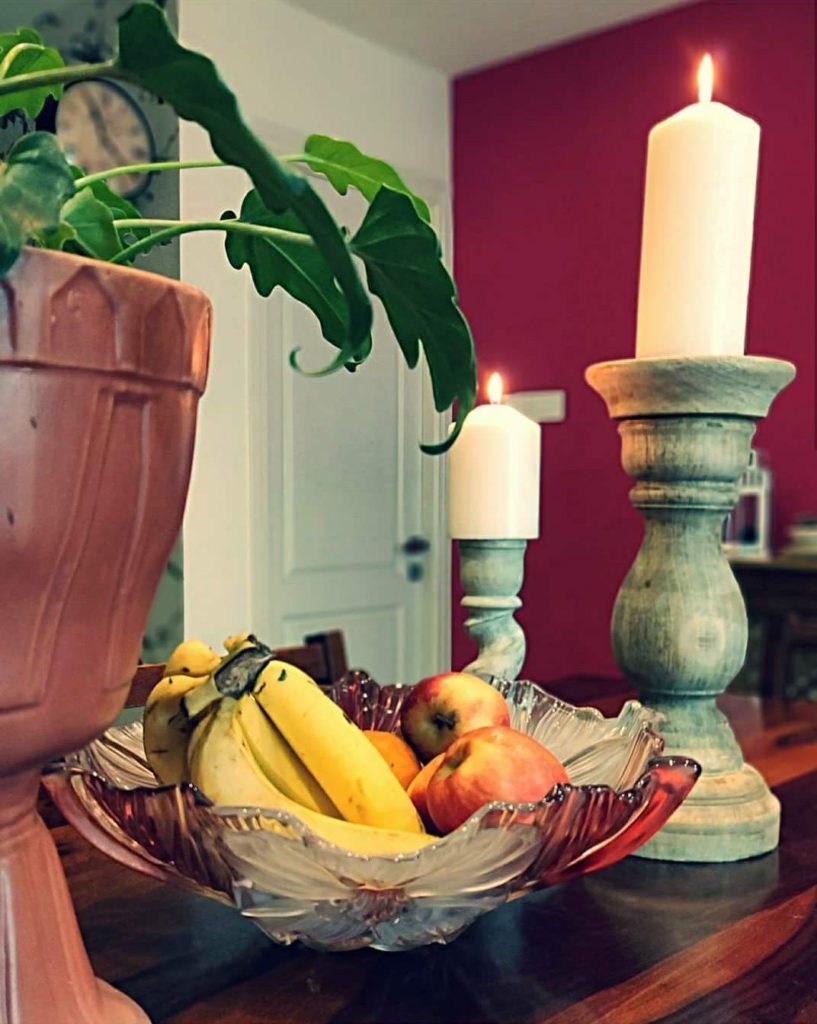 Plants are a big part of Rajni's decor. Here are some examples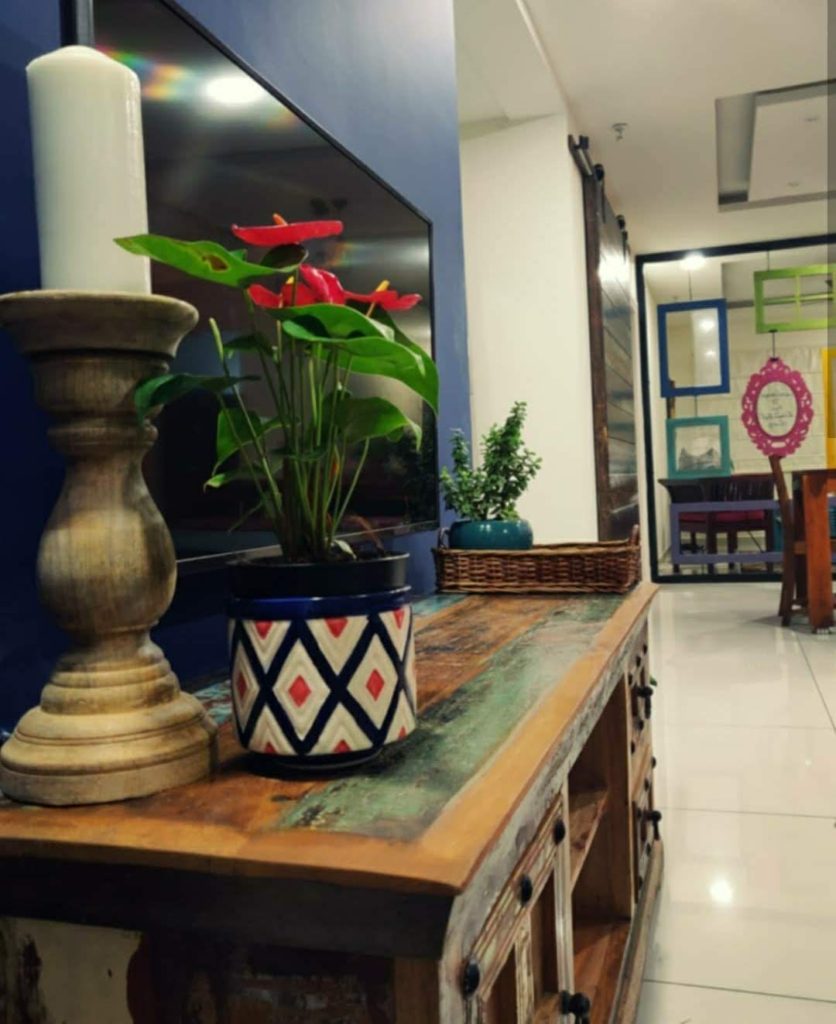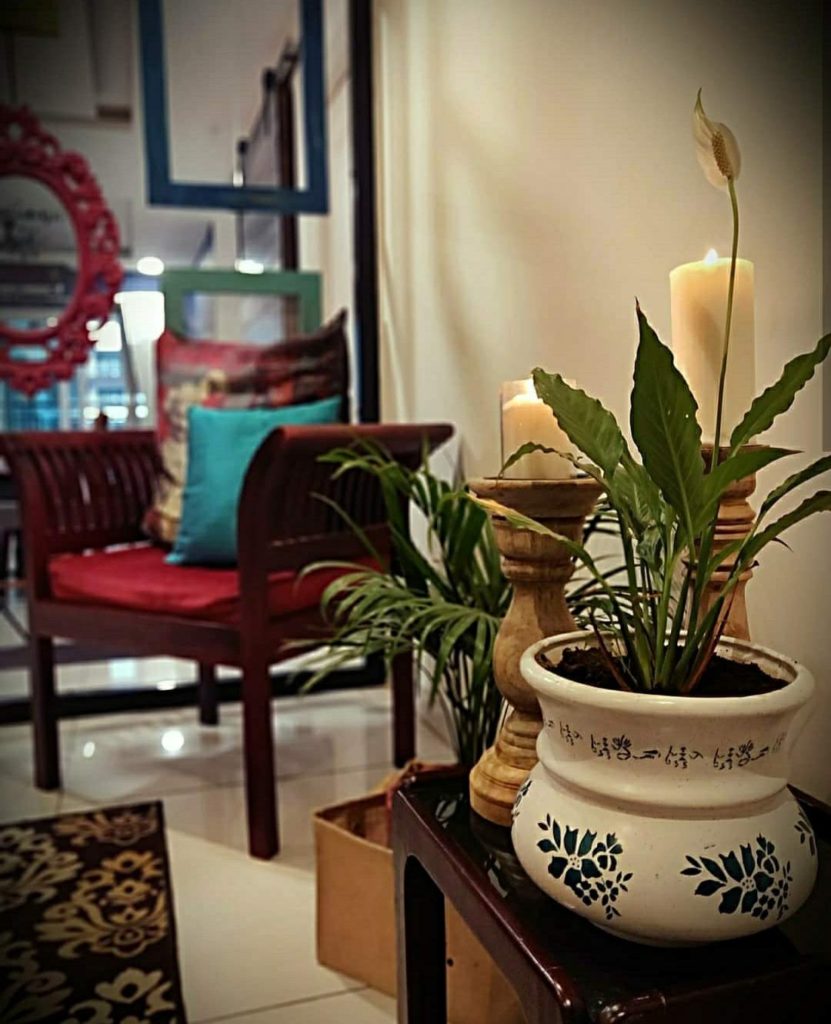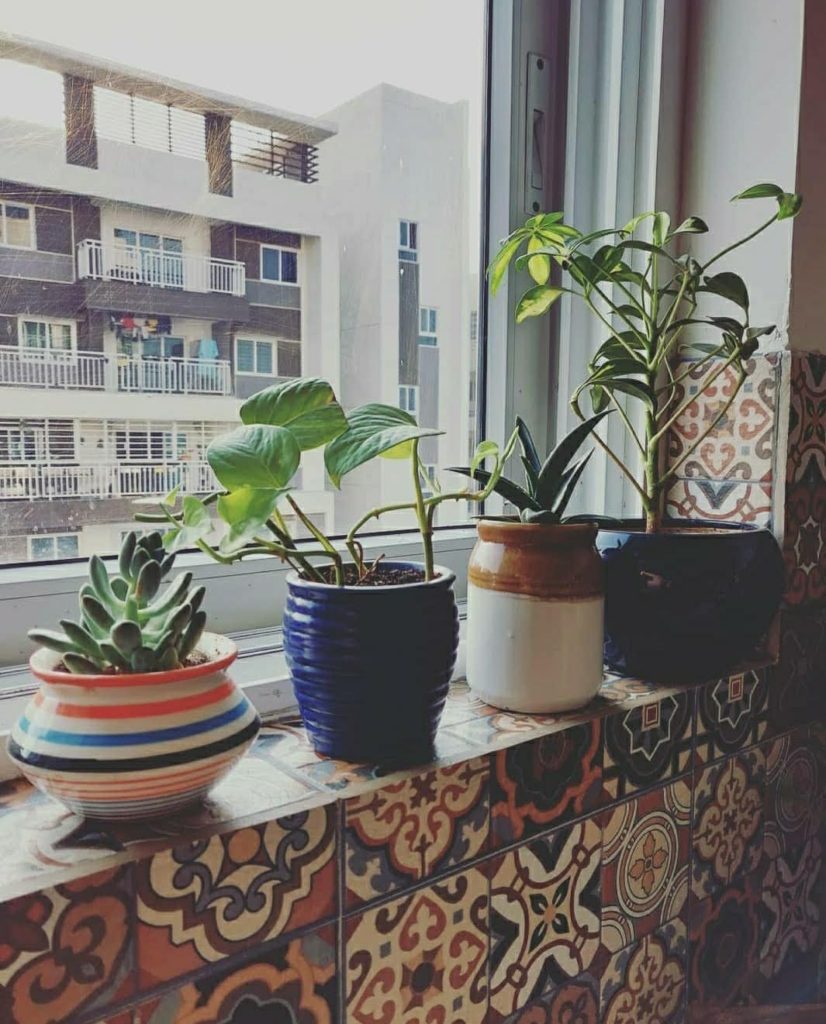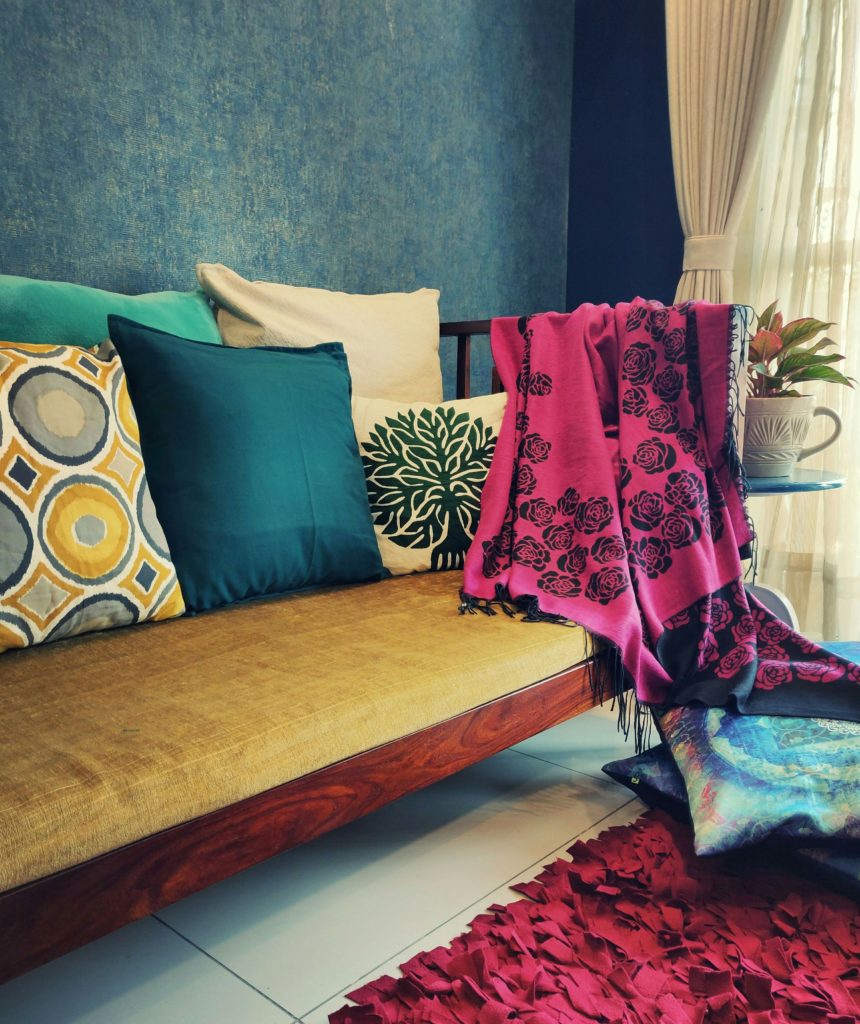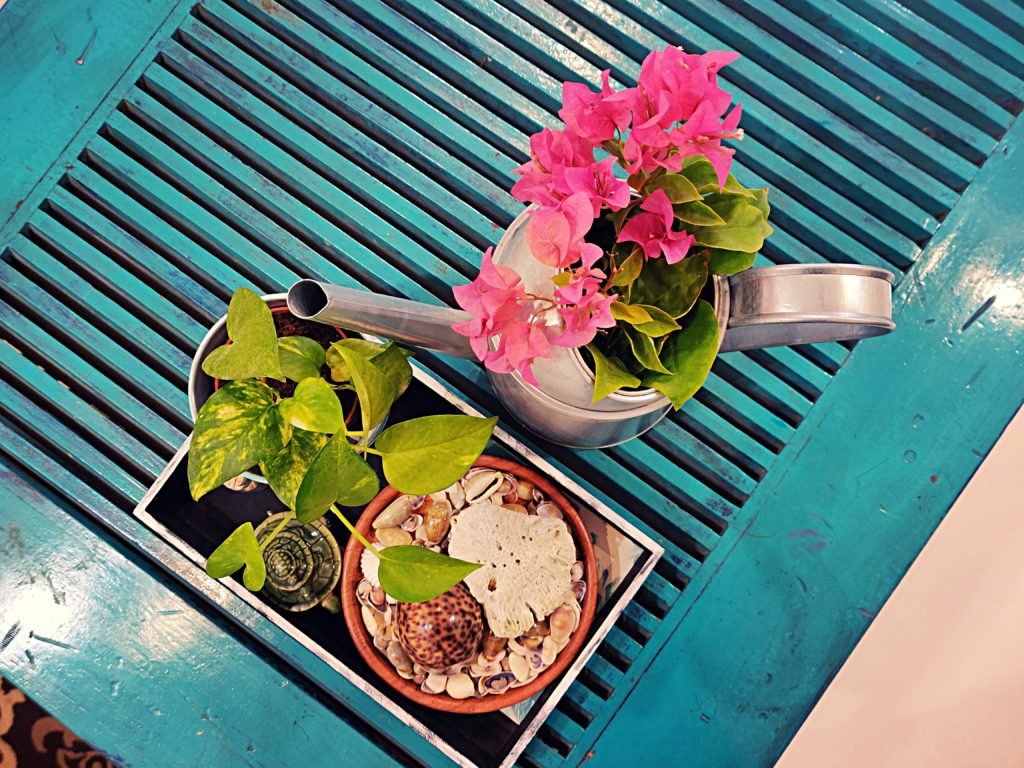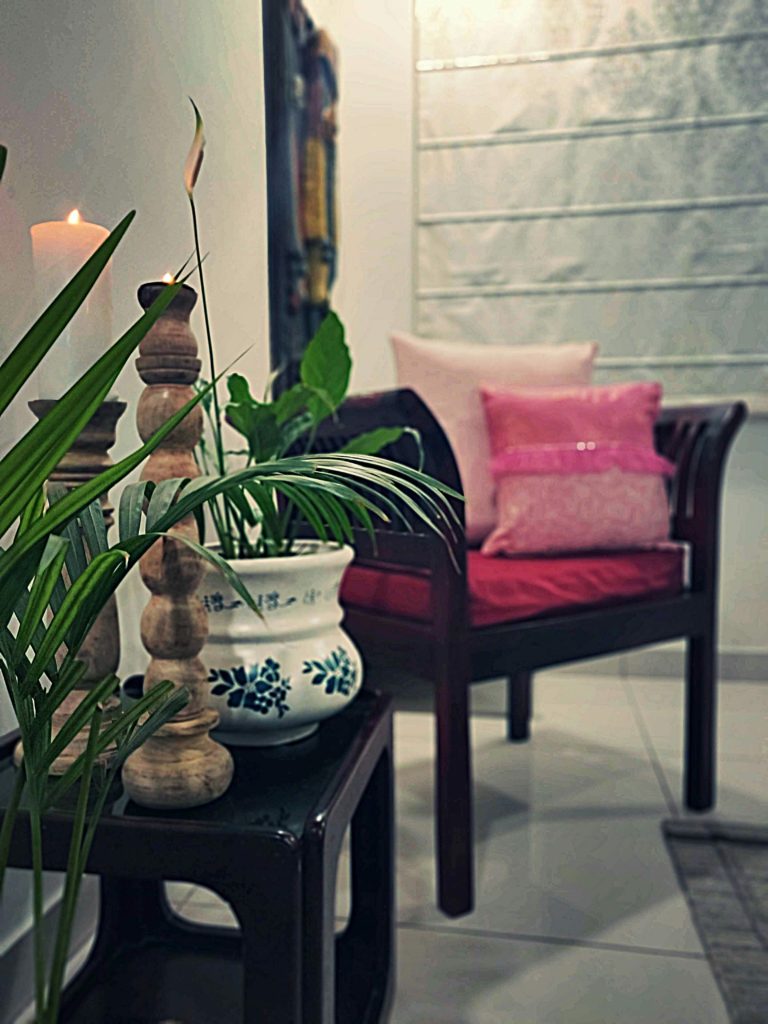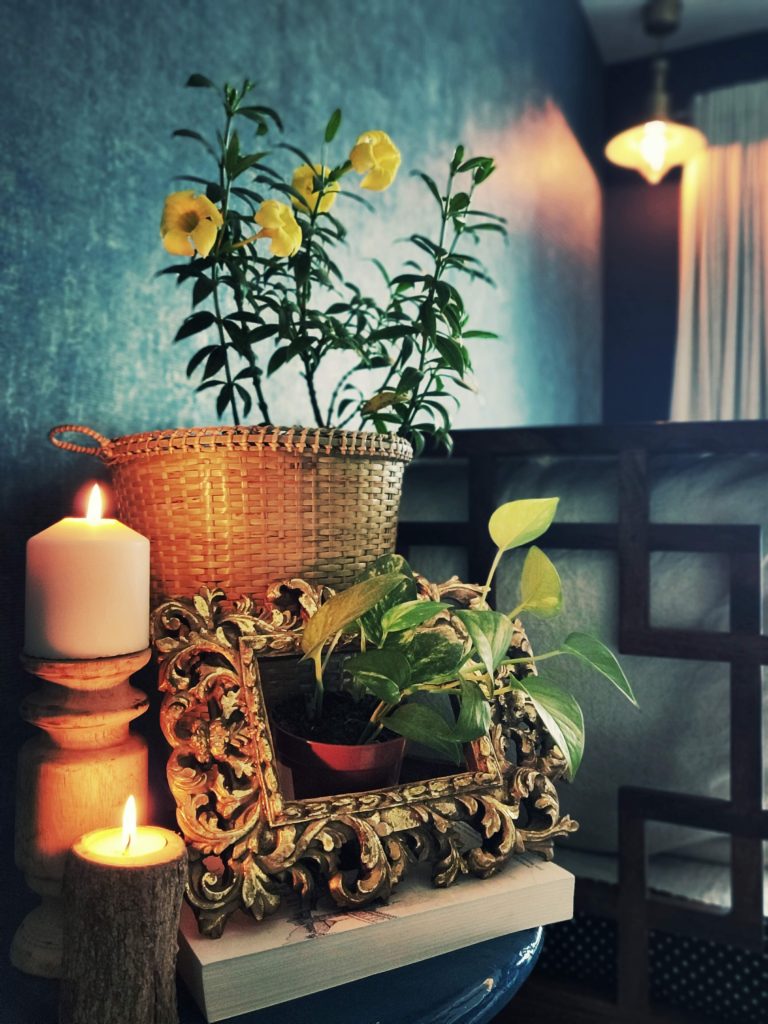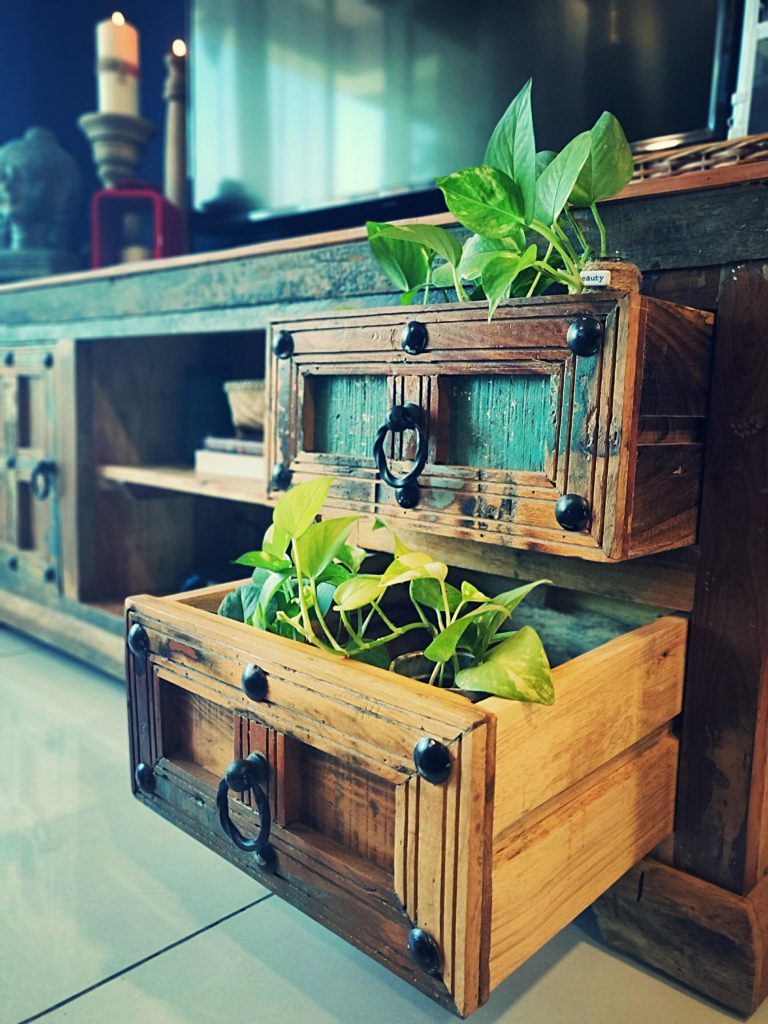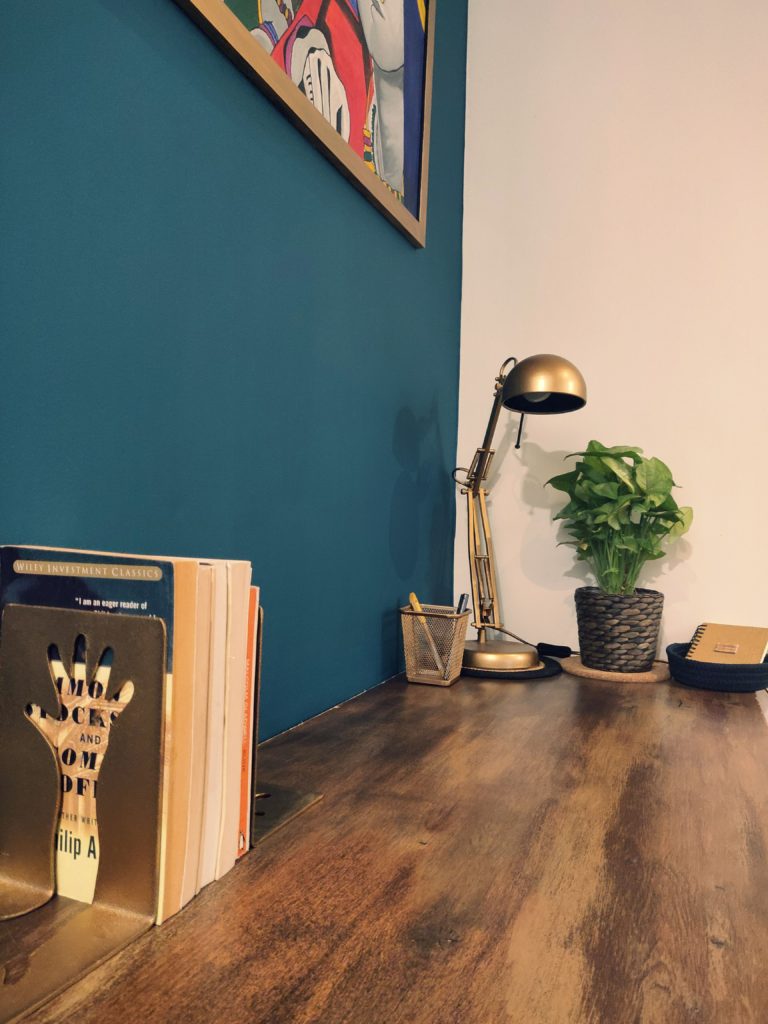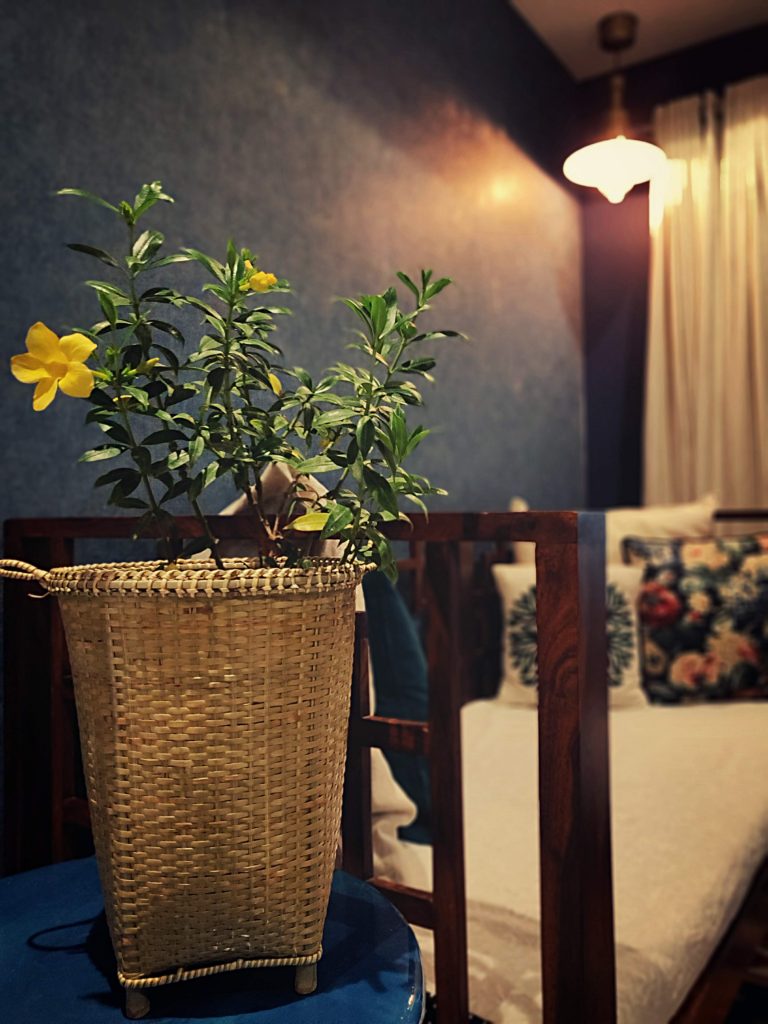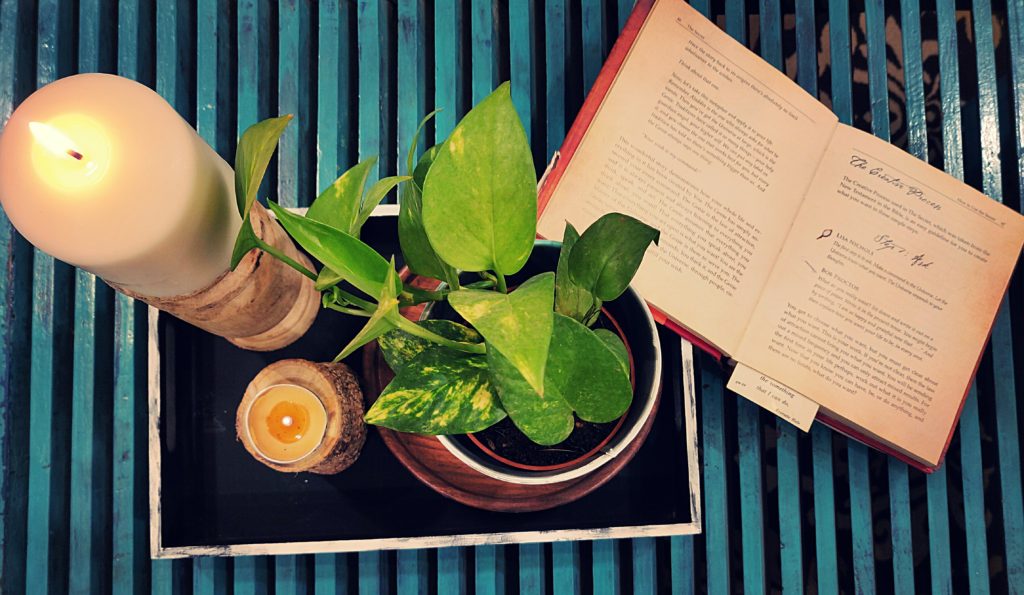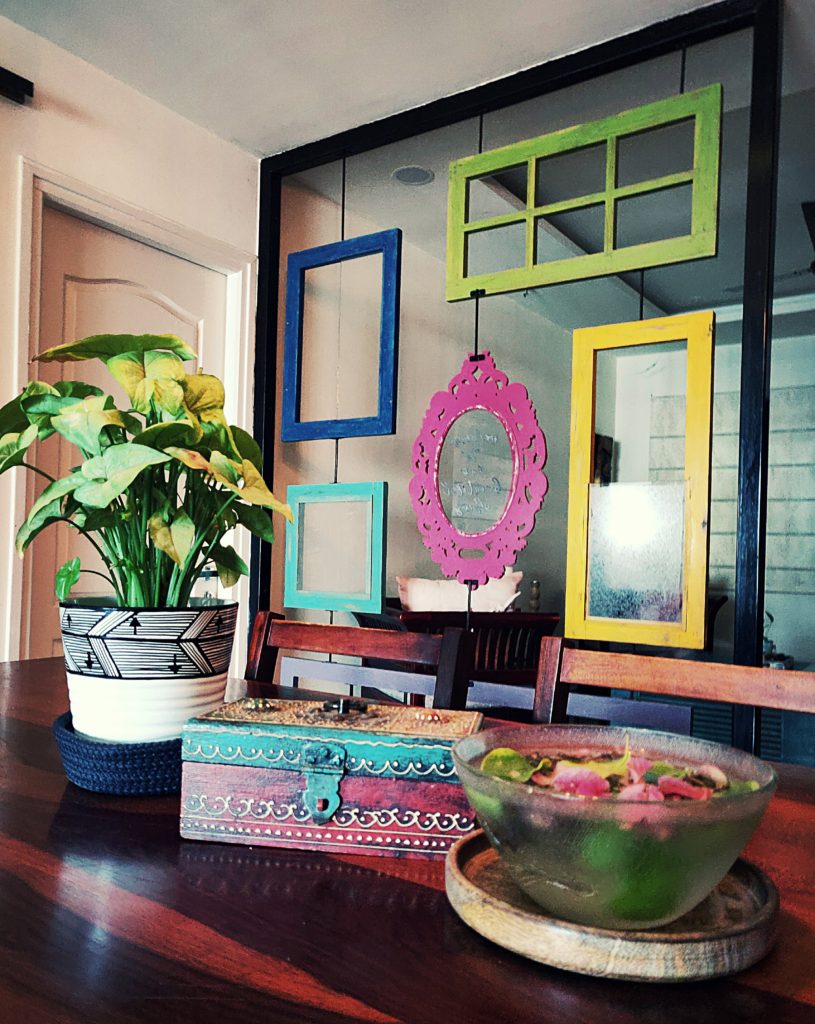 Glimpses of the bedrooms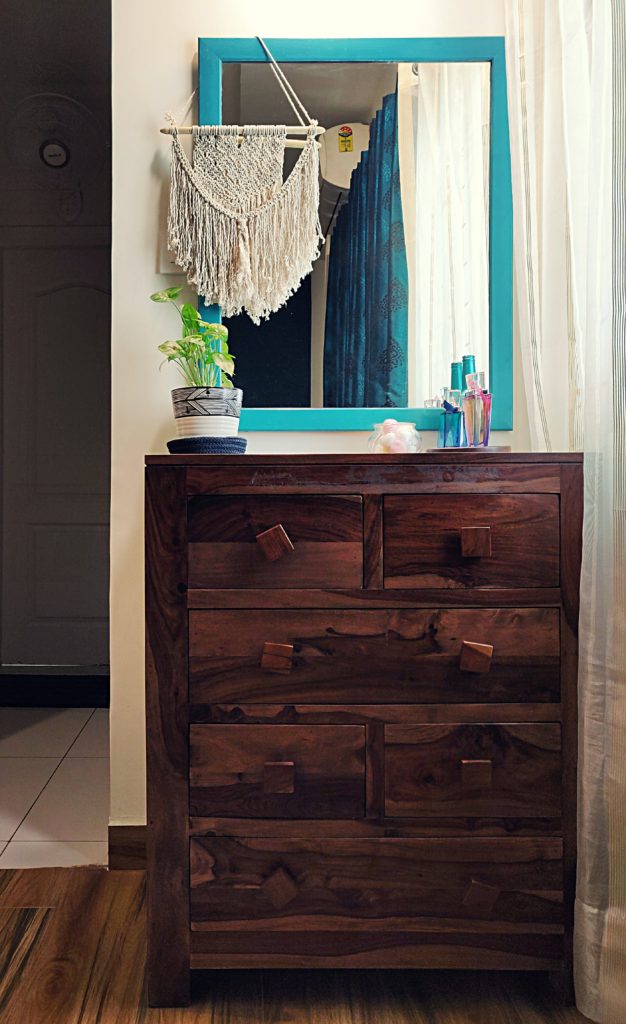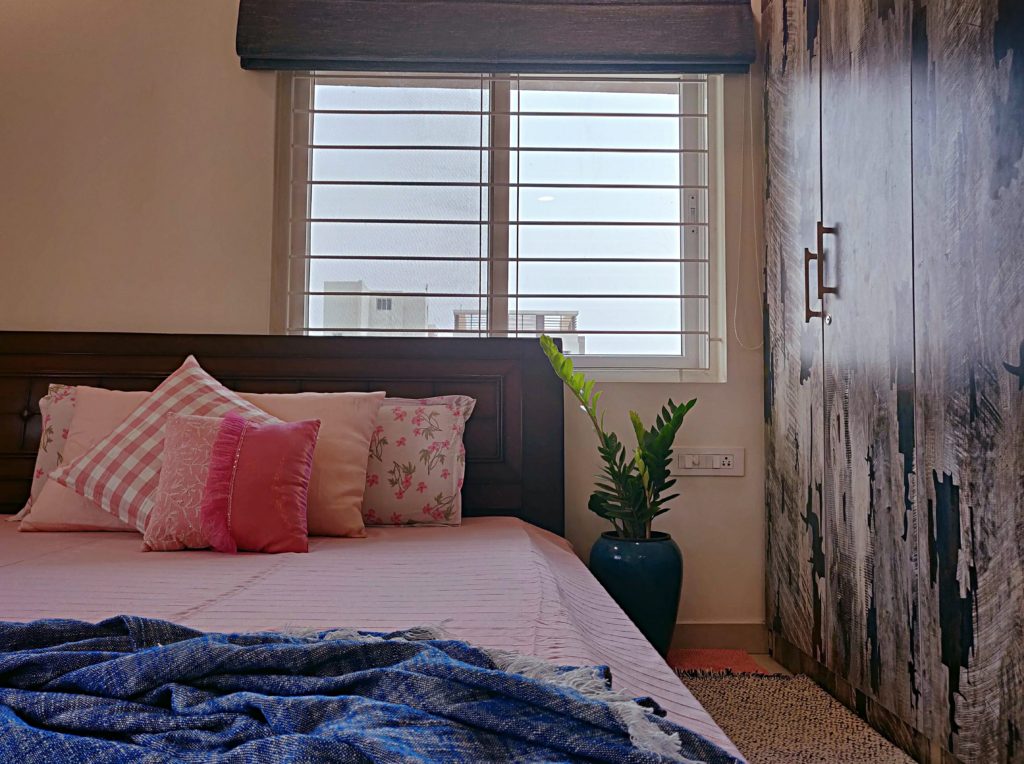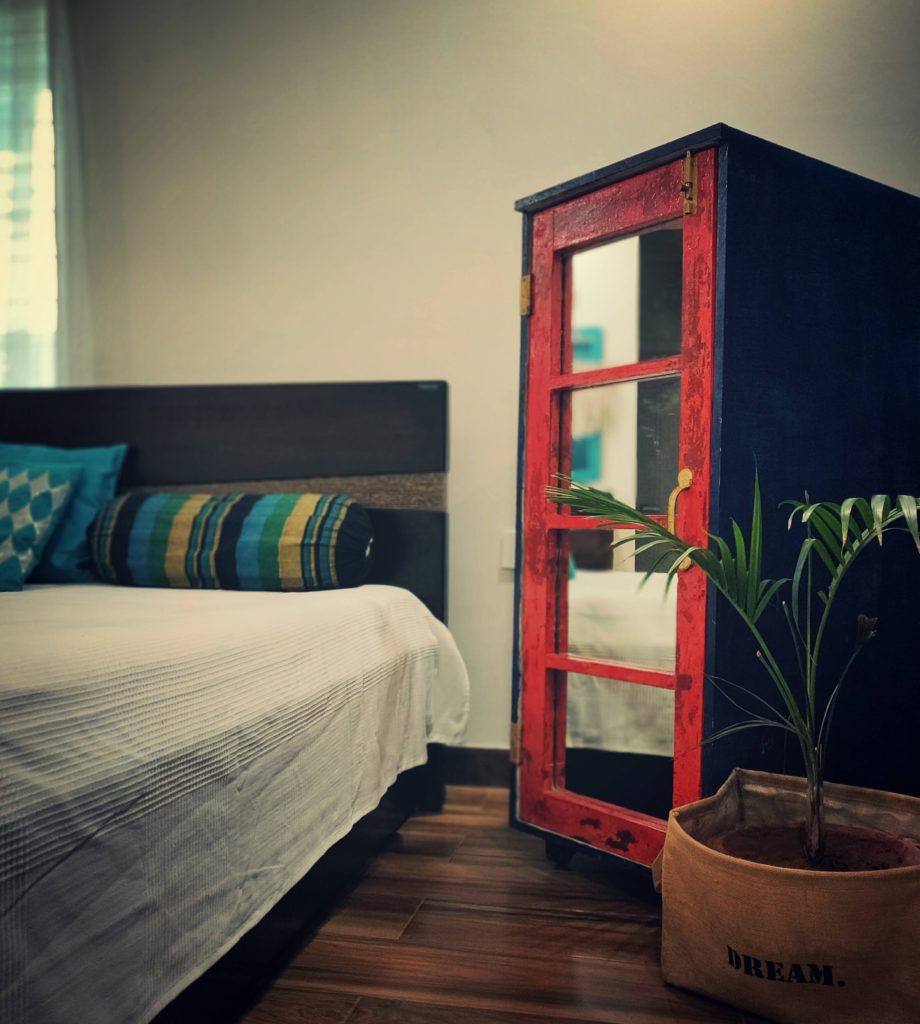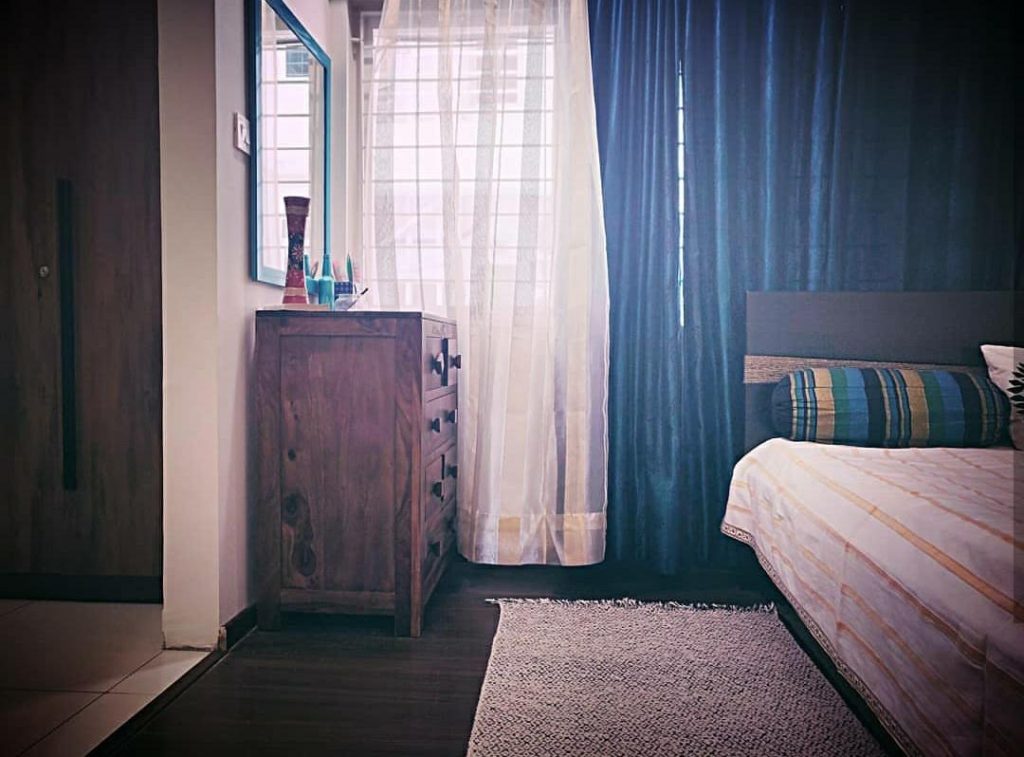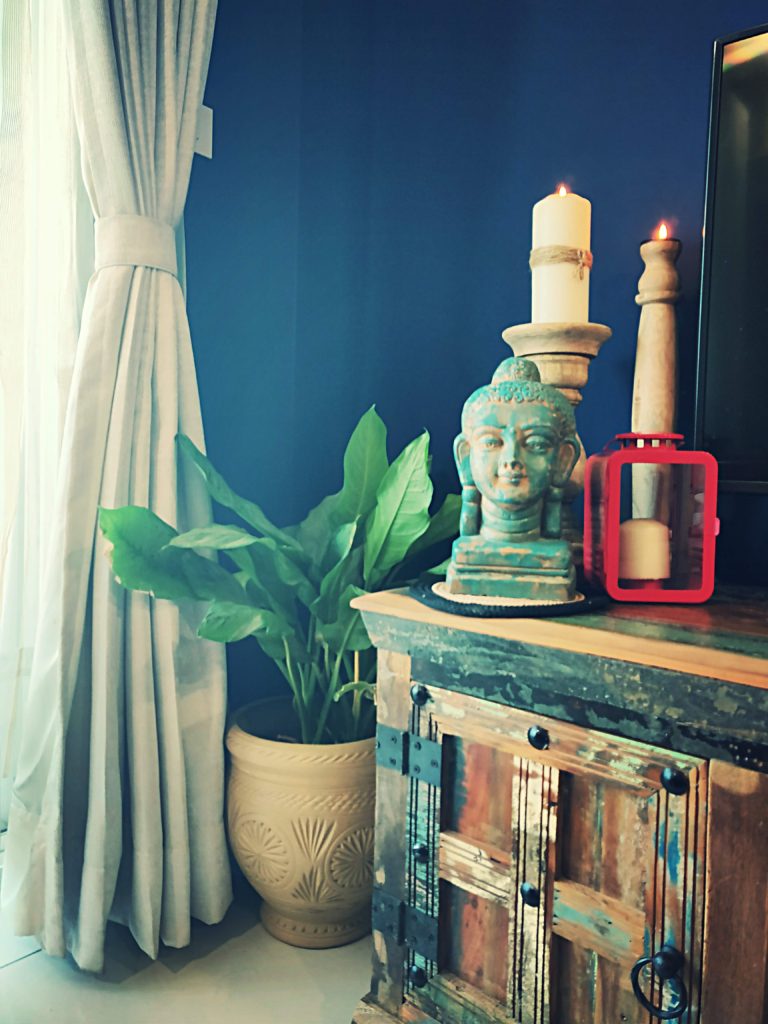 A few lovely walls and corners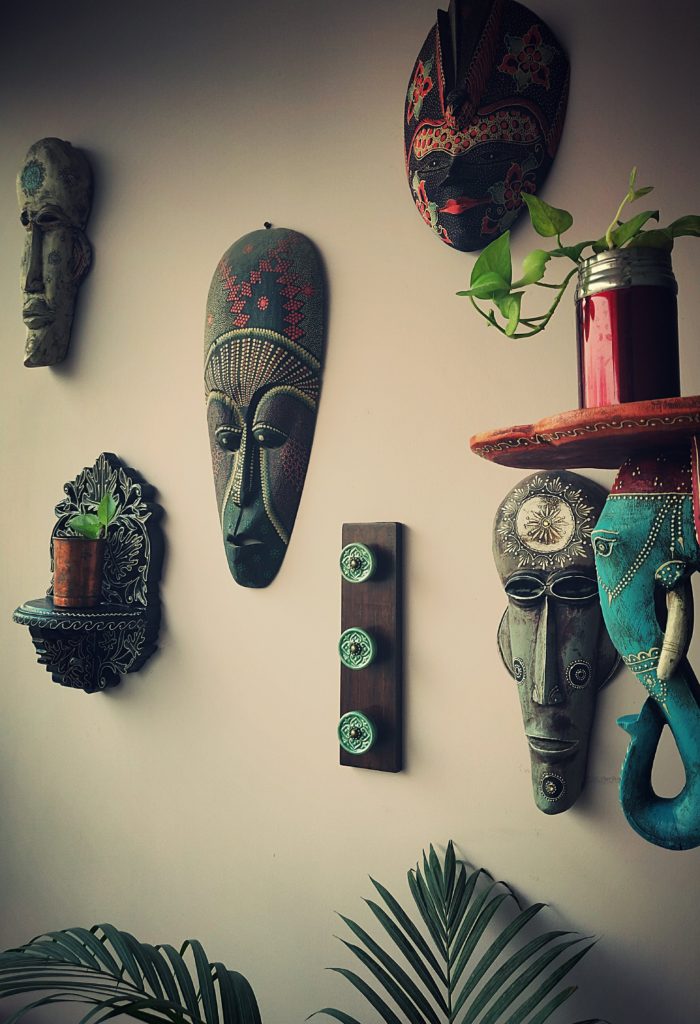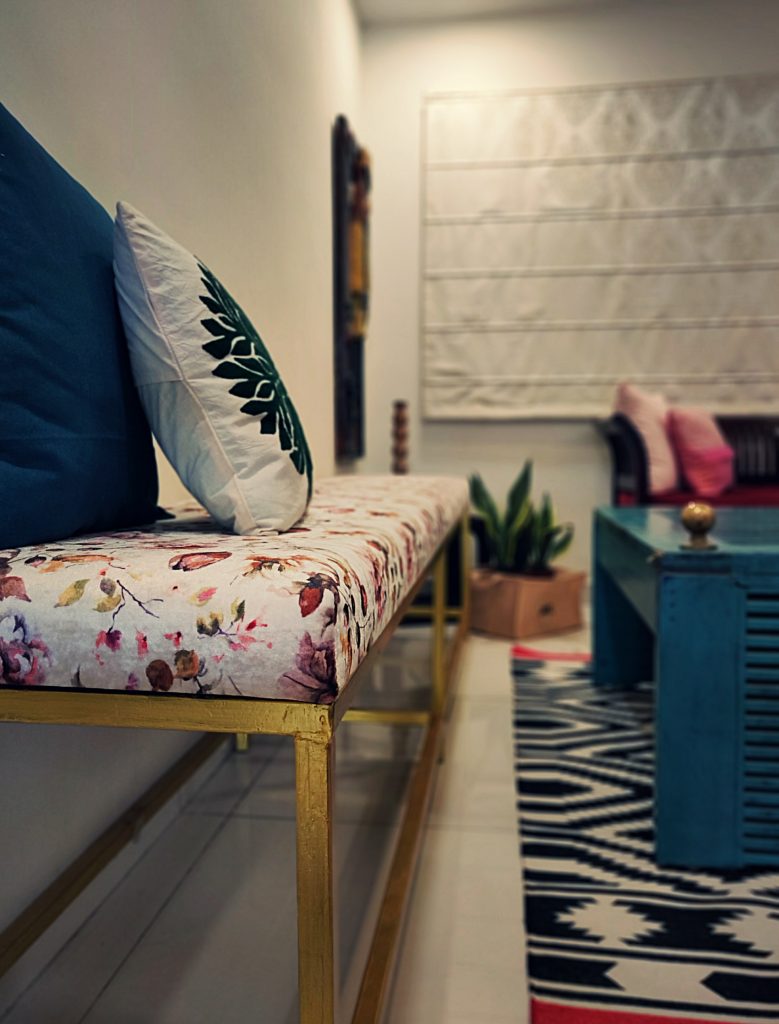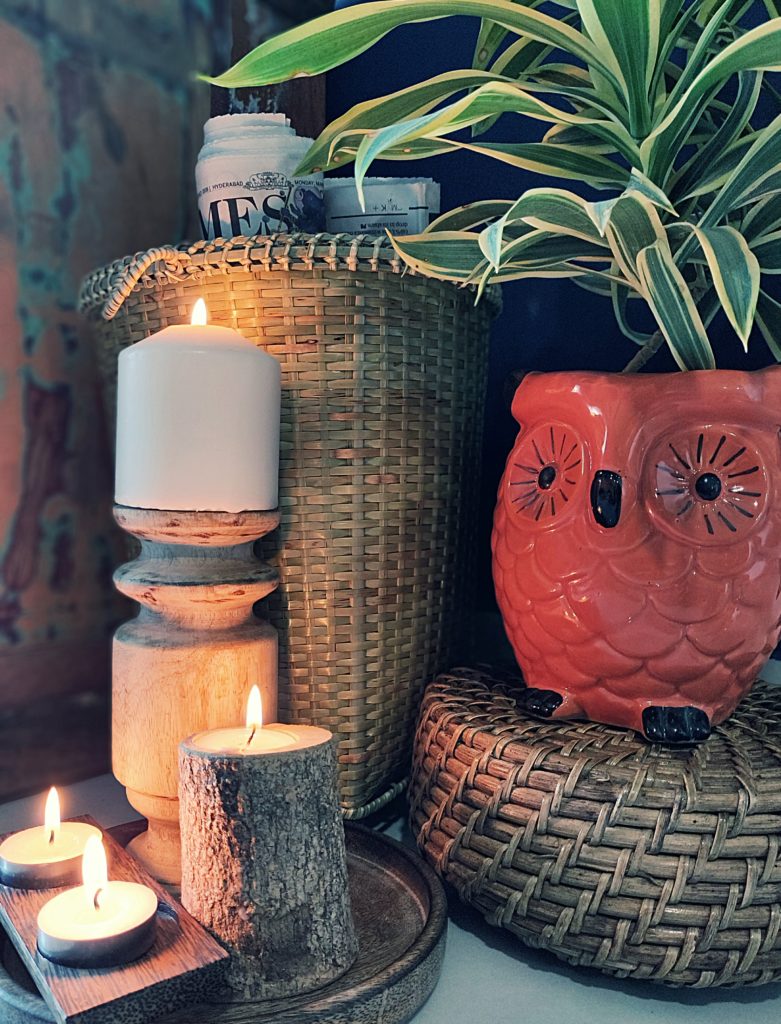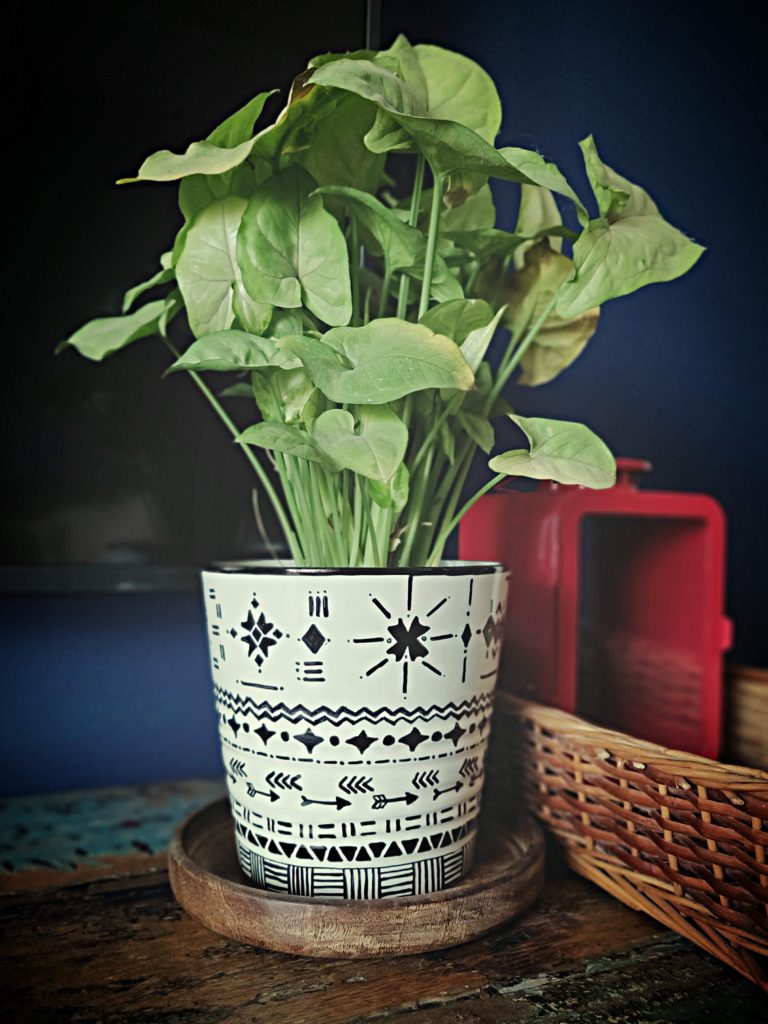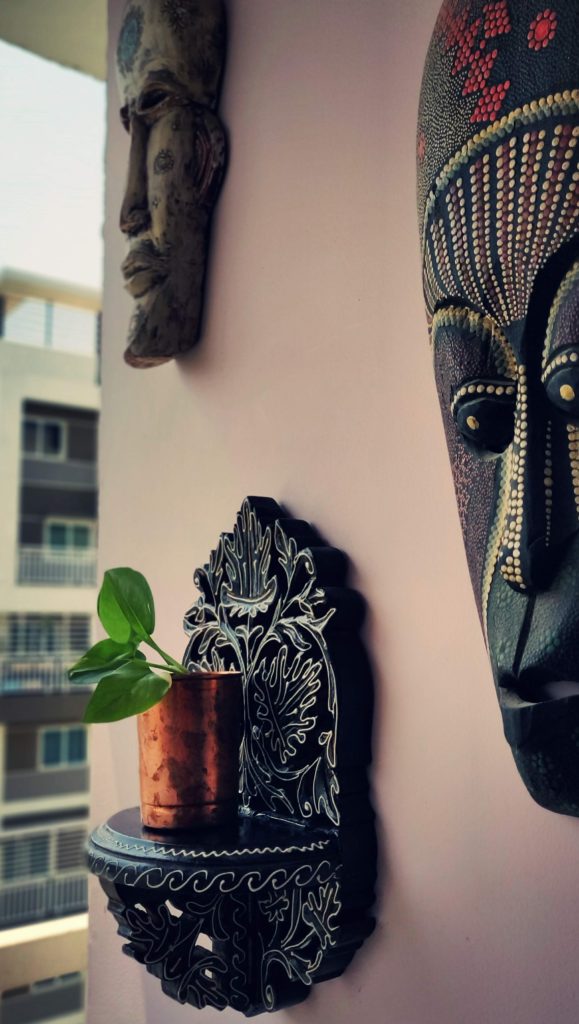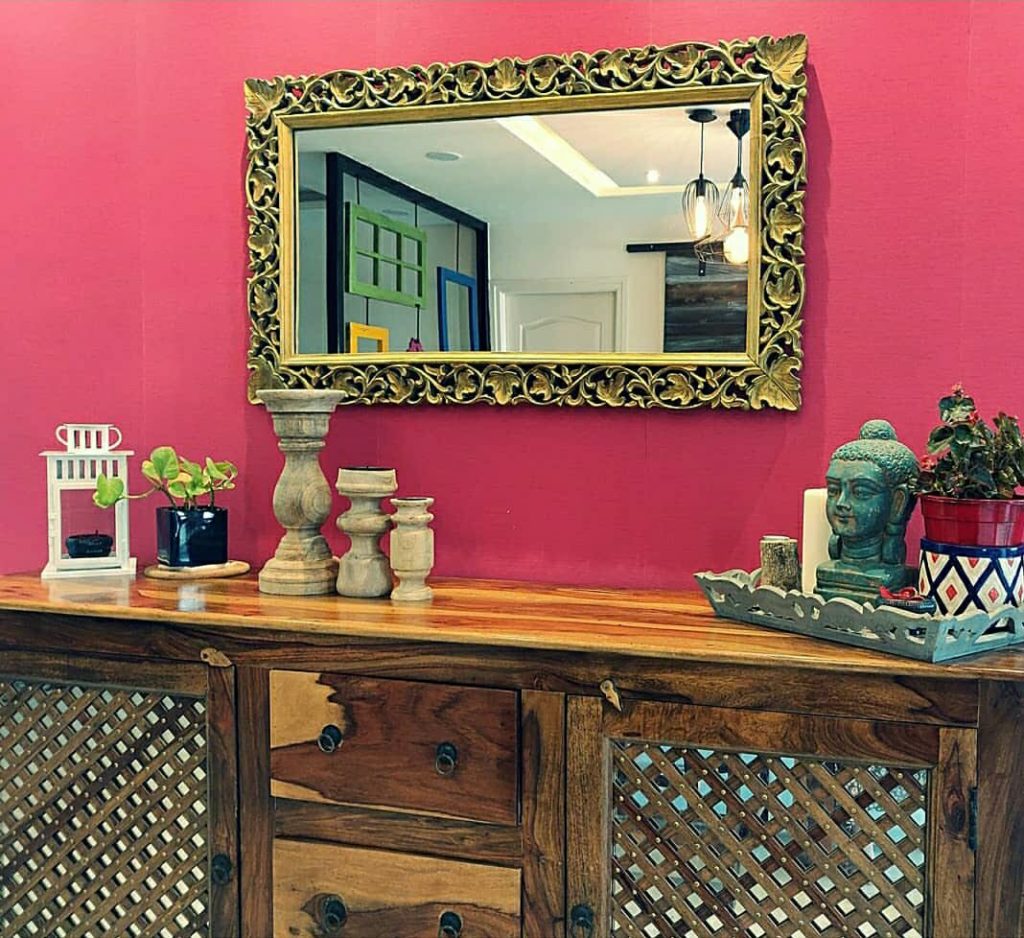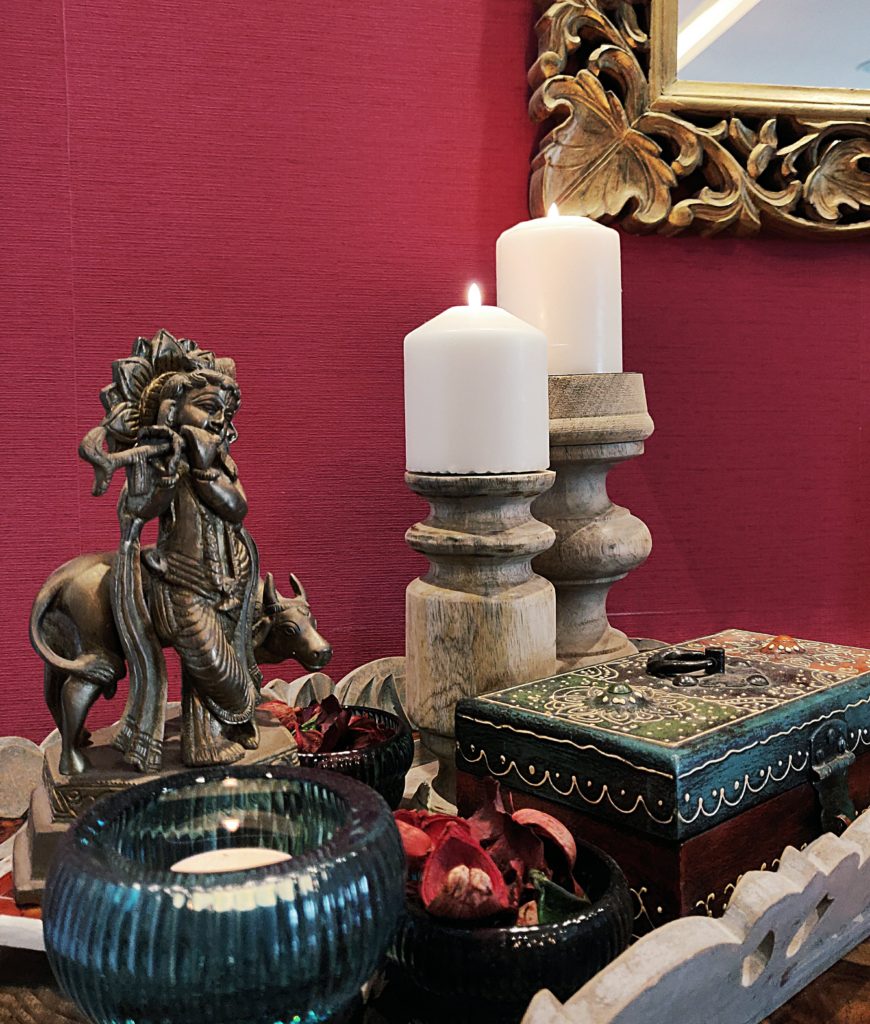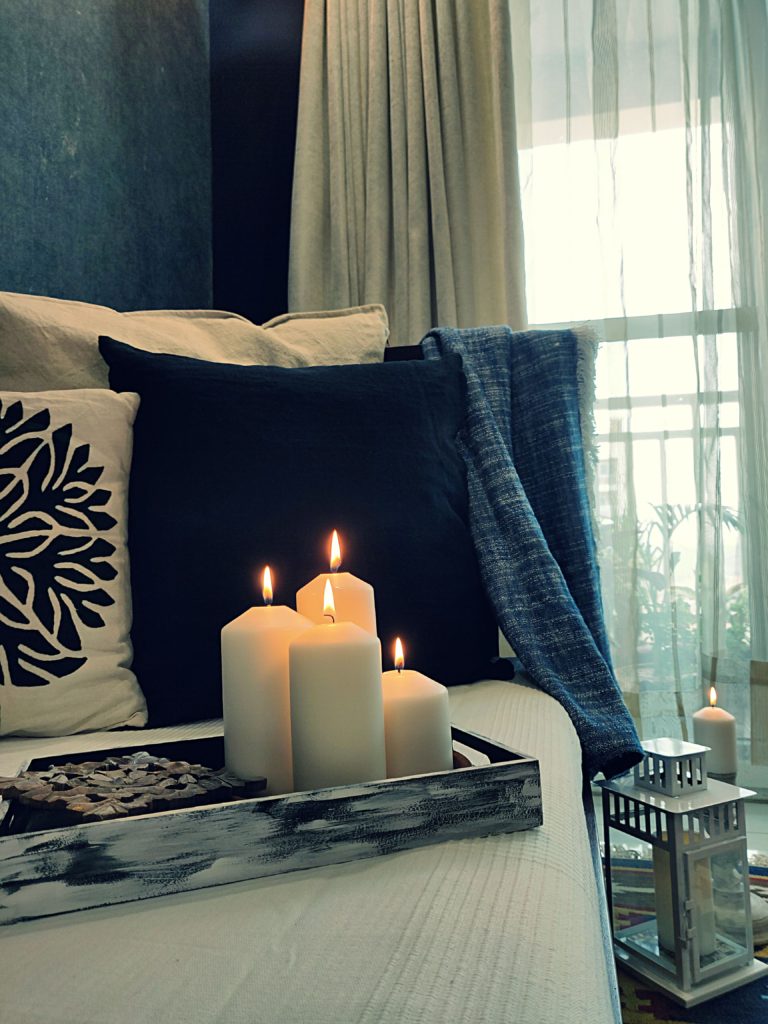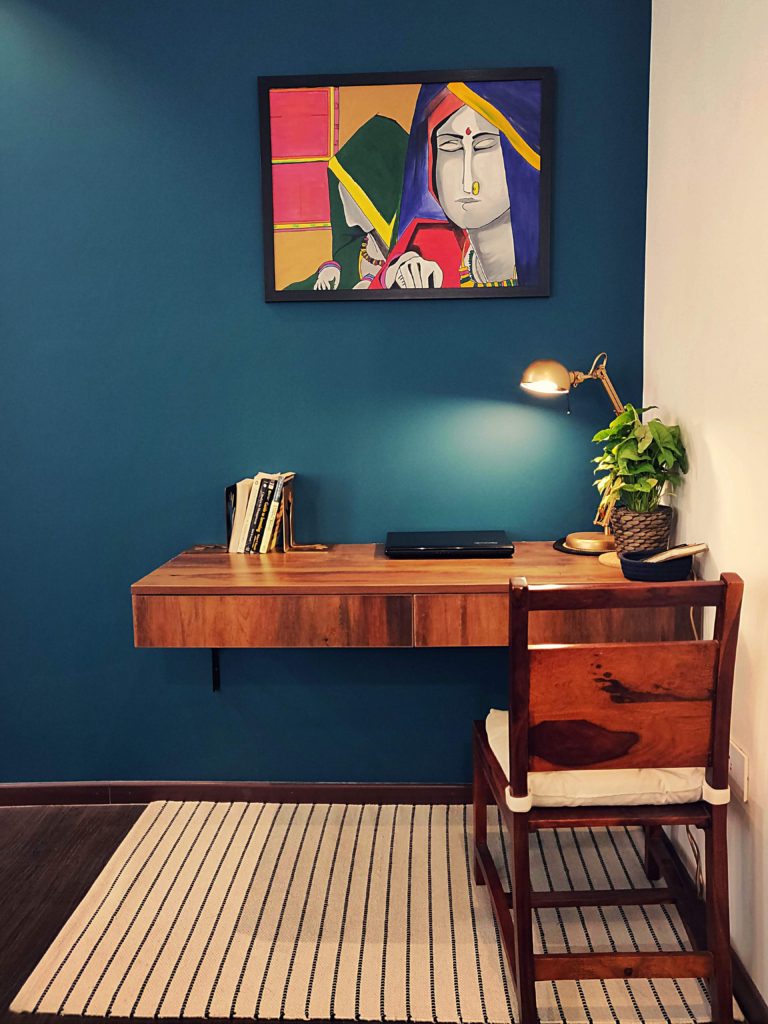 Such a beautiful home! Even as we are posting this tour, Rajni is busy rearranging one of the corners of her home, and we so love her enthusiasm!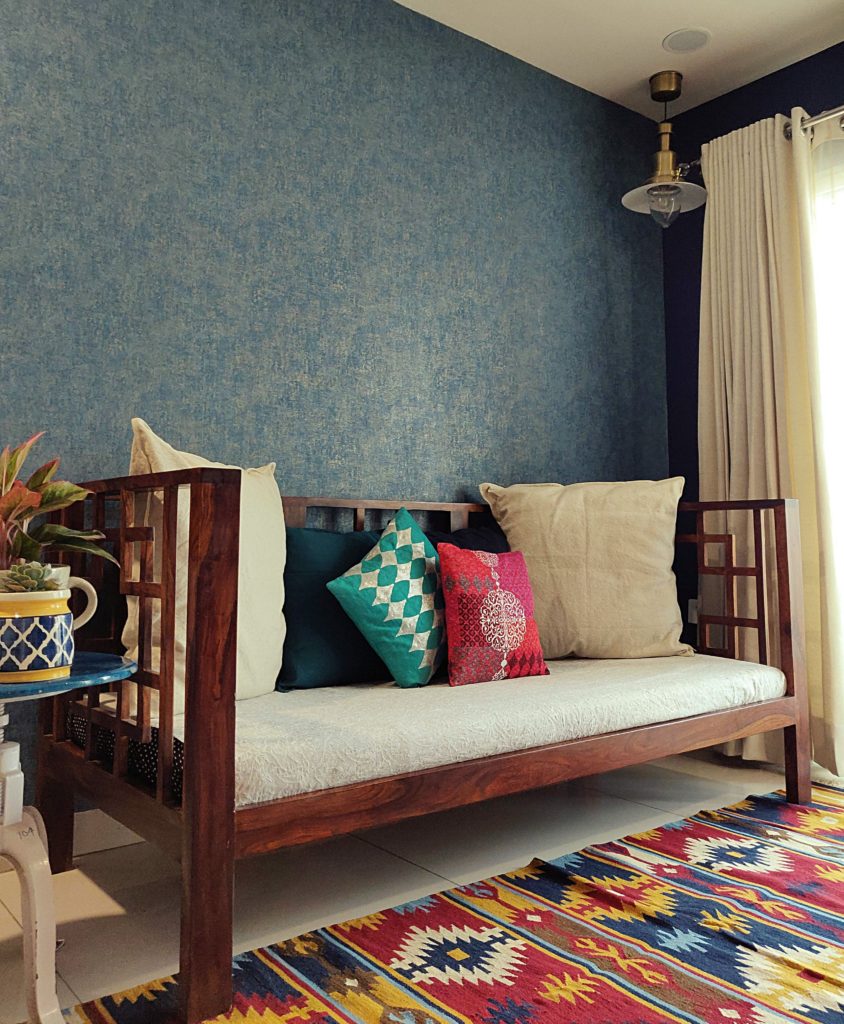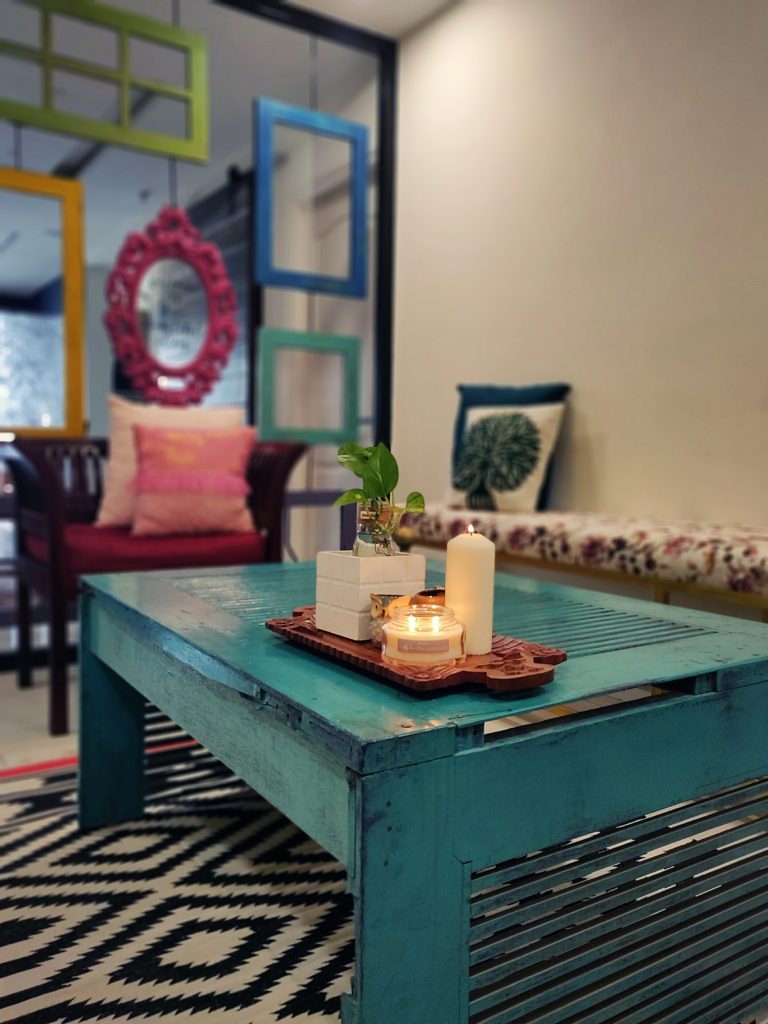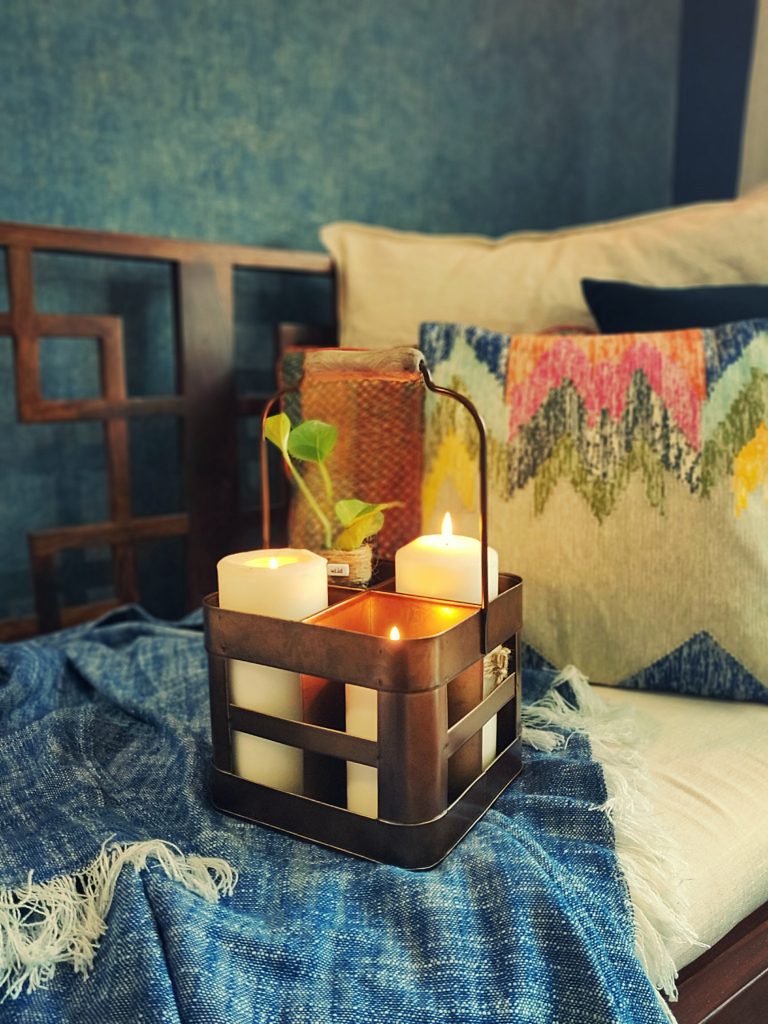 And, if you wish to save these images to your warm colour palette boards, head to our Pinterest page (we have already pinned these up there) and pin away!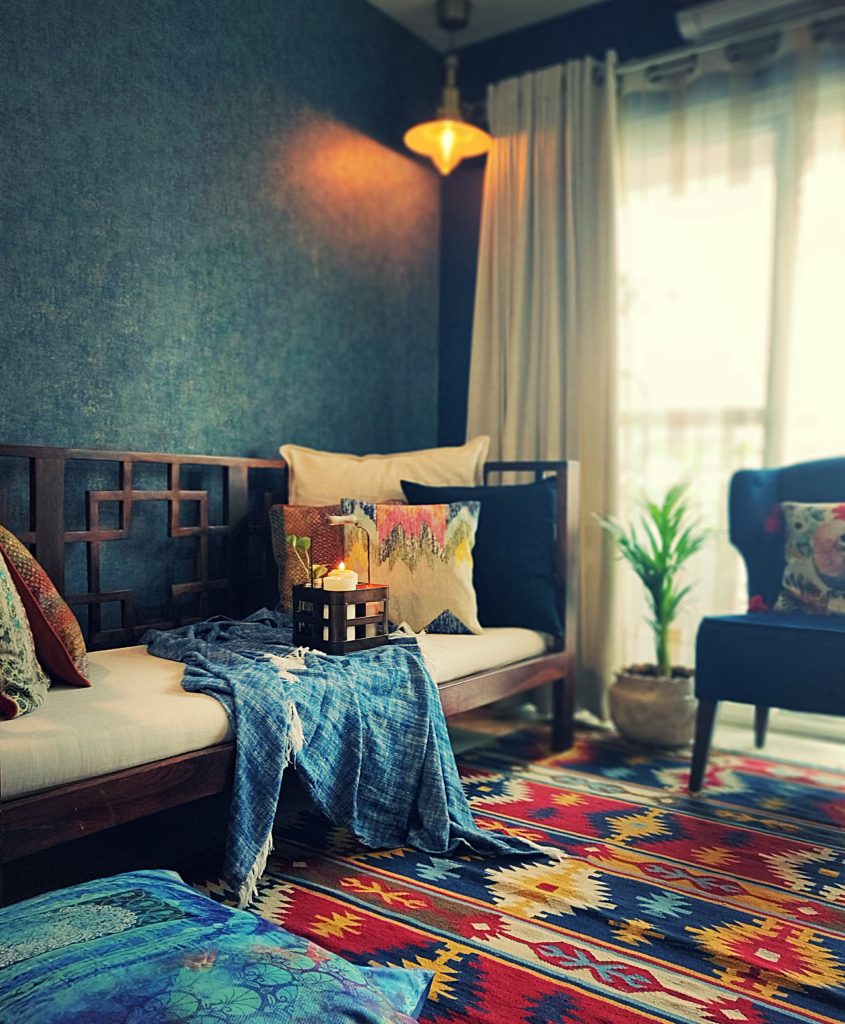 Thank you to the Rao family. It's interesting that though they are from North India, their last name makes them feel at home in Hyderabad!
Dear readers, we hope to bring you more home tours in the coming weeks. Do you want your home or a friend's home featured here? Please fill this form.