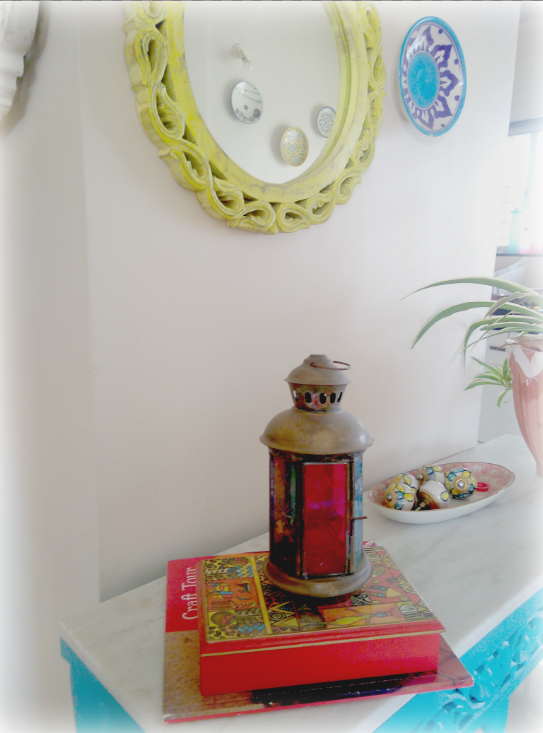 When I found two old tall tables dumped by the road, covered with dust, with a horrible formica top peeling off, I looked away in disgust.
My gaze moved downwards towards a swedish-design stool which I immediately earmarked "treasure" And then beyond that I saw the most beautiful legs – on furniture, I mean. Carved, and delicately too. Imagine my shock when I realised they belonged to the afore-mentioned dusty formica topped tables!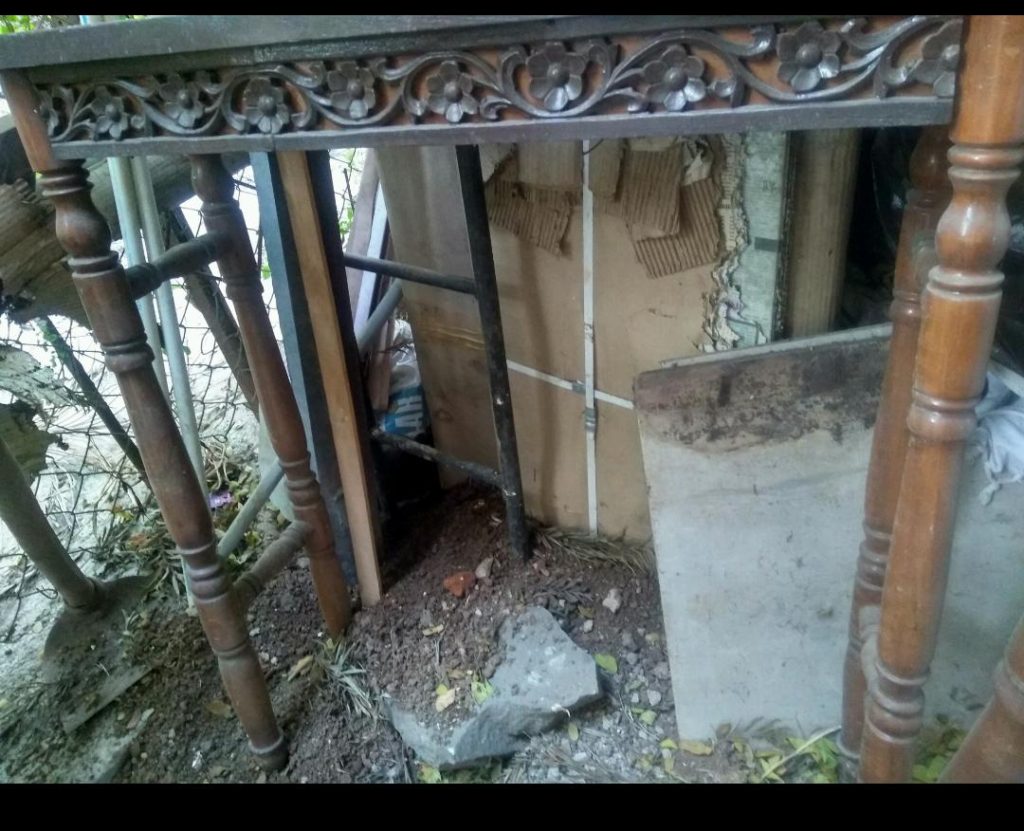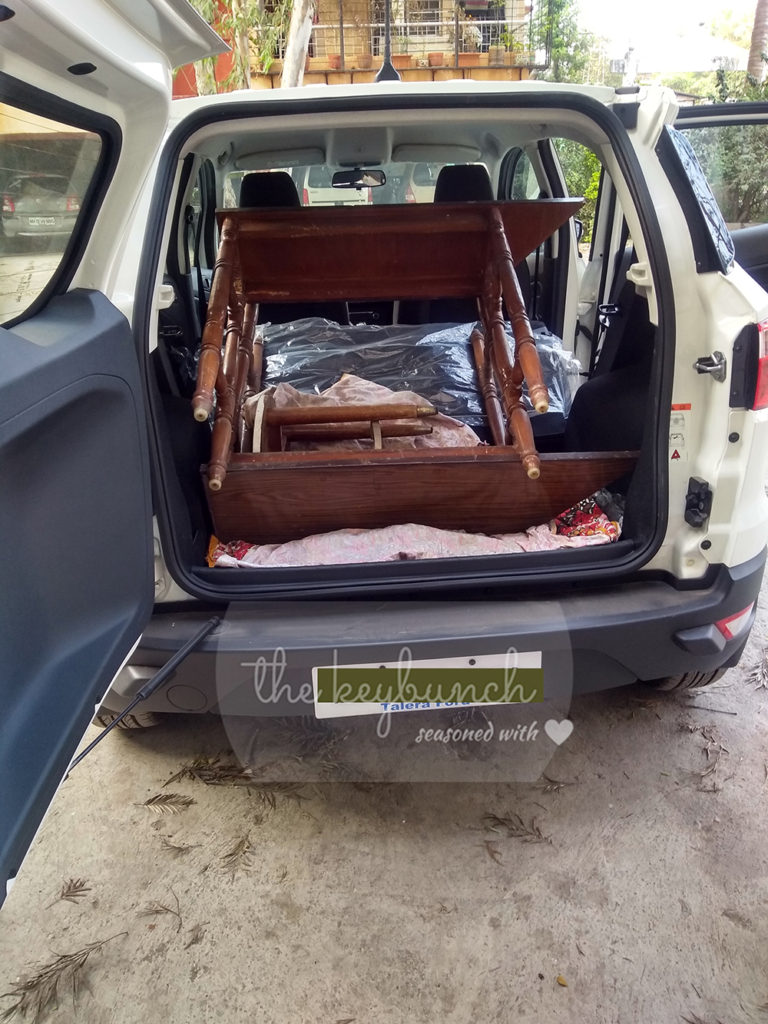 I examined the legs and was excited to find they were true blue teak, with their polish still going strong. That's when I knew they would be mine! So after the required permissions were obtained, I loaded them into my car. Here's how I restored them to the beauties you saw in the opening picture!
First stop was my carpenter Ram's workshop. He made sure the legs didn't wobble, peeled off the old ply and formica and added a thin ply layer on top. He returned them to me the very same day. Boy did they look good! I quickly put some of our store merchandise on one of the tables, and loved how it looked even in the raw state!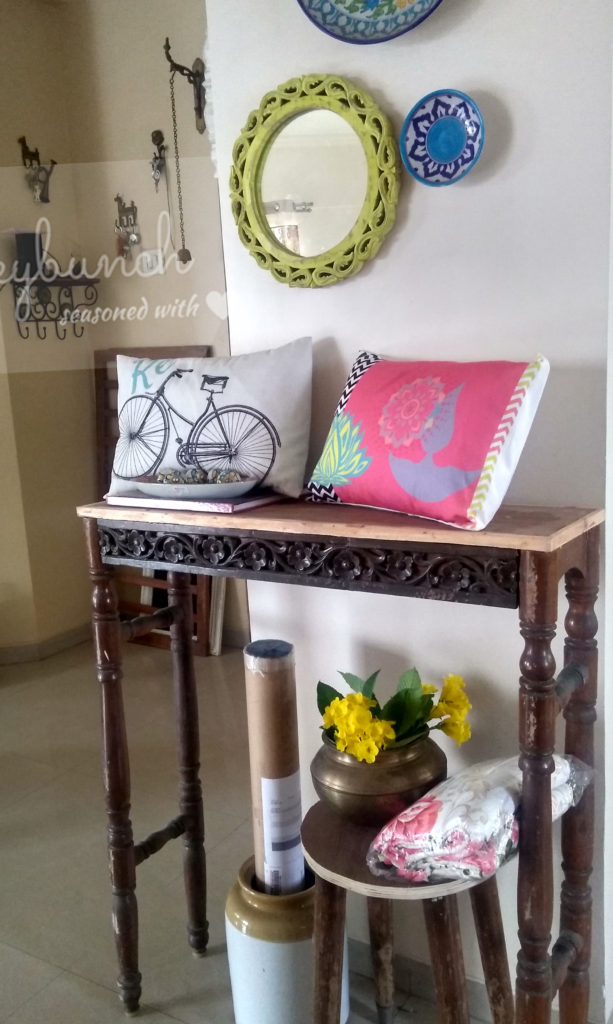 But I had visualised them in blue from the moment I knew I wanted them, so choosing the paints was a breeze. I used the Asian Paints catalogue and quickly identified my colour!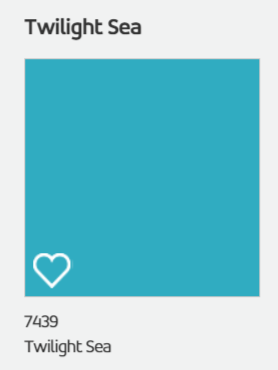 Here are pics of the tables during the painting process. They were sanded, primed, painted with two coats and then a top coat of sealer! We left the top in ply as it is because I had plans for it.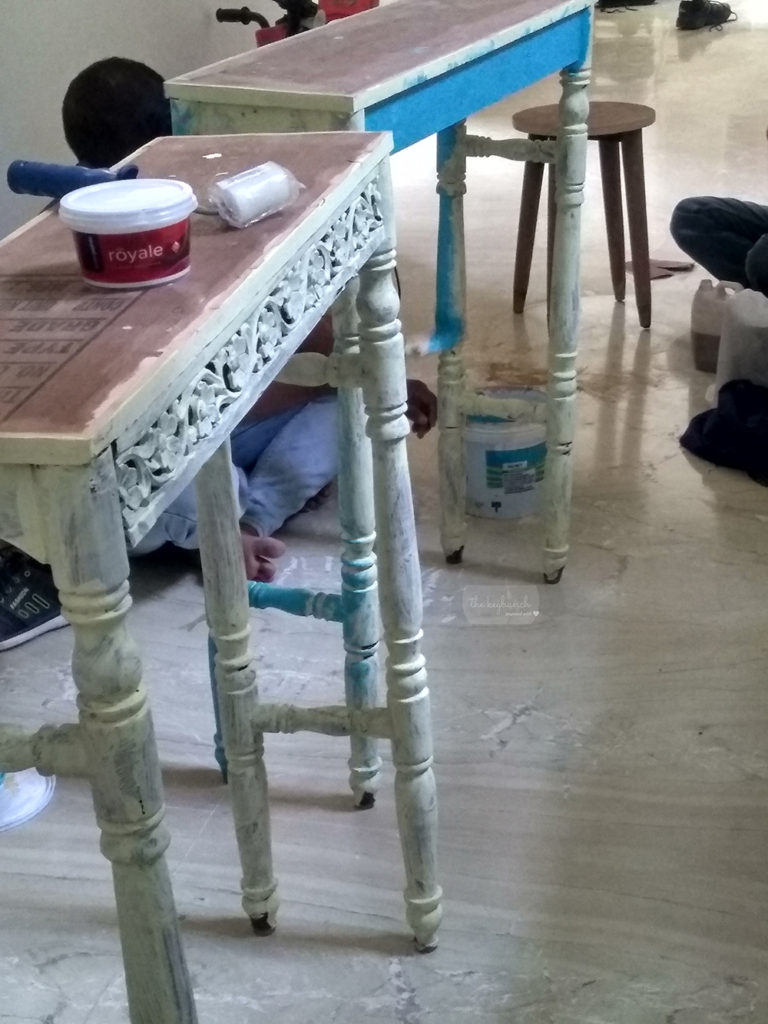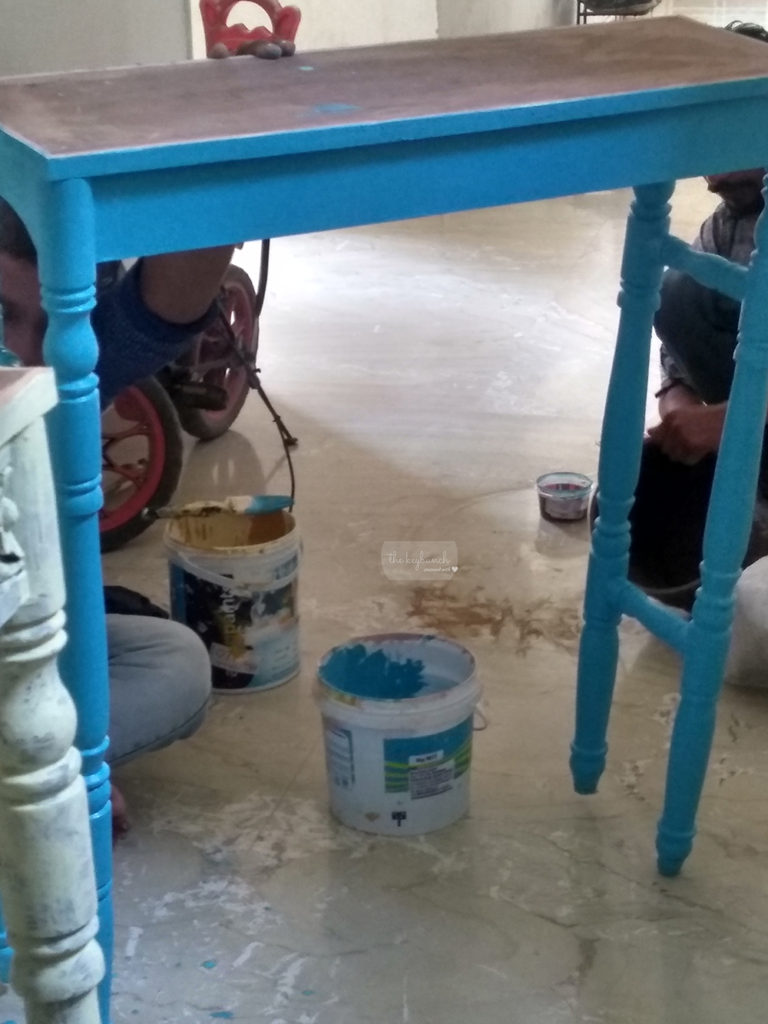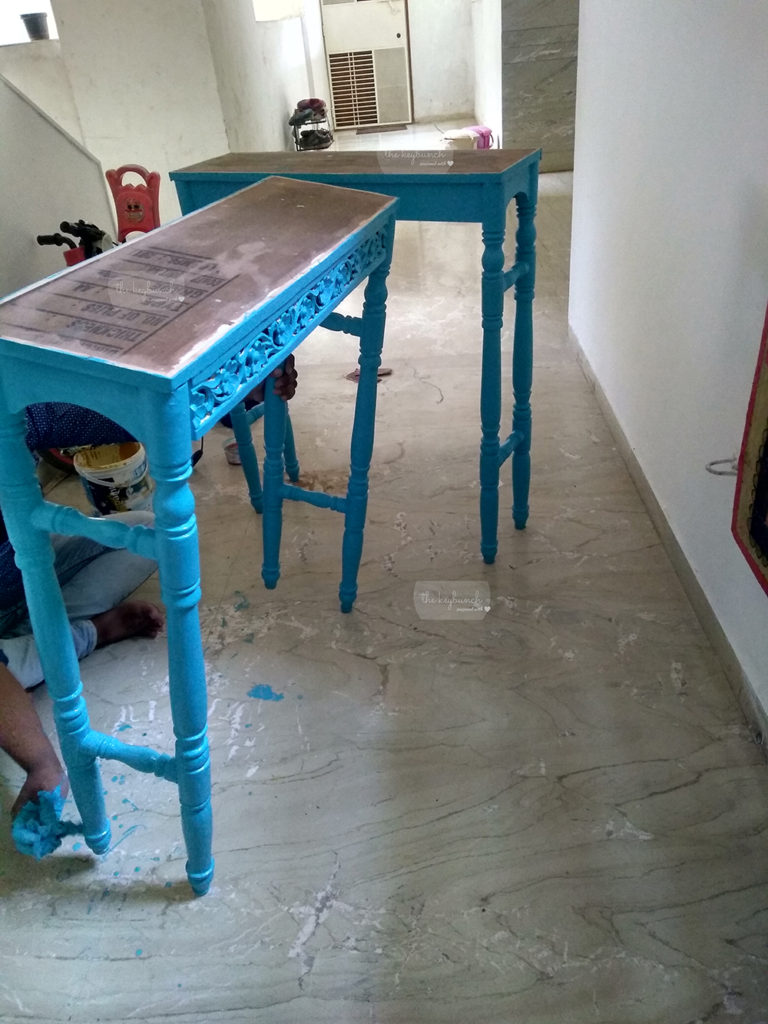 Once painted, there was one last step. Fixing a marble top (that's why we left the top unpainted!) And within a day, here we are!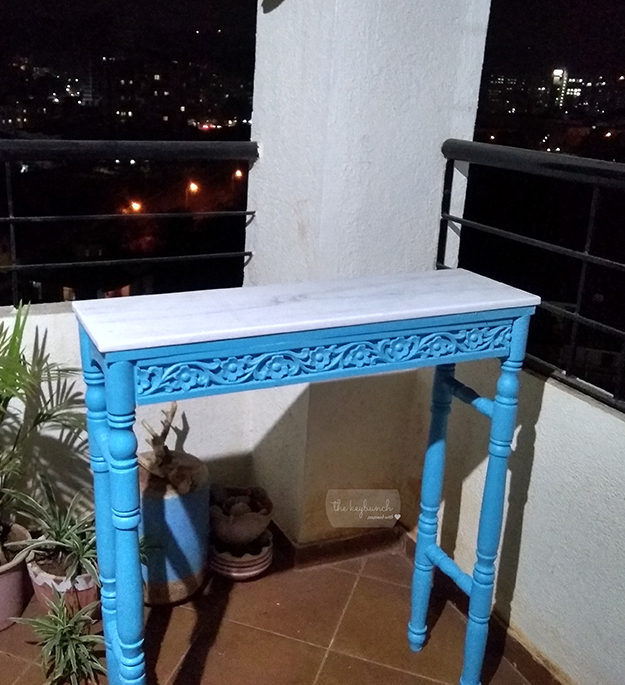 We got the marble fitted in our balcony area, and I clicked this pic as soon as the work was done.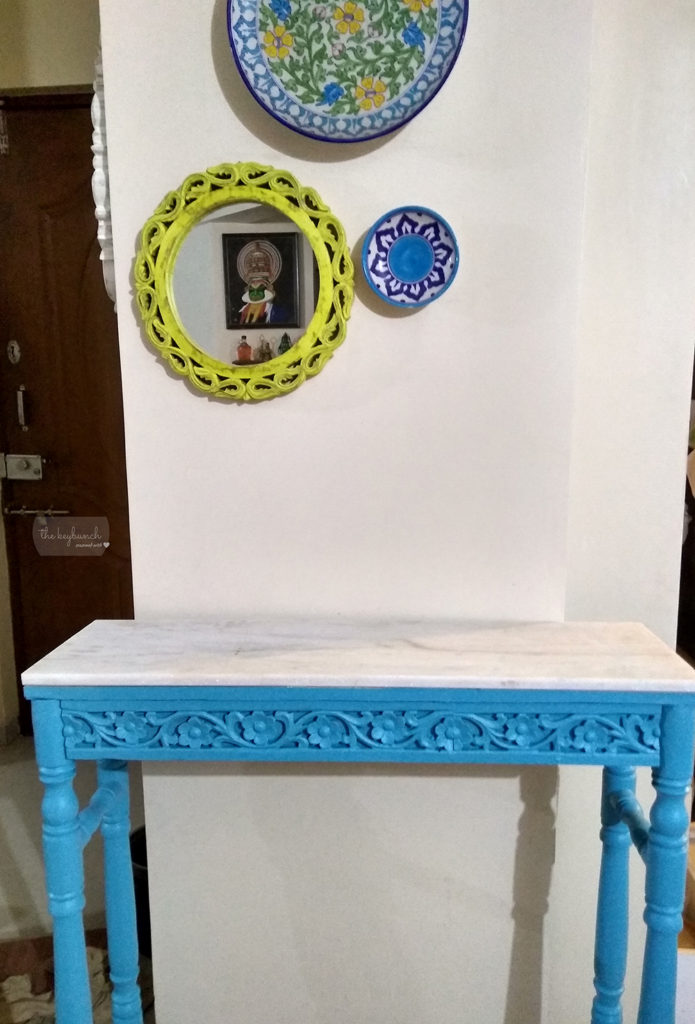 Here are pictures of the way I use my tables inside the home.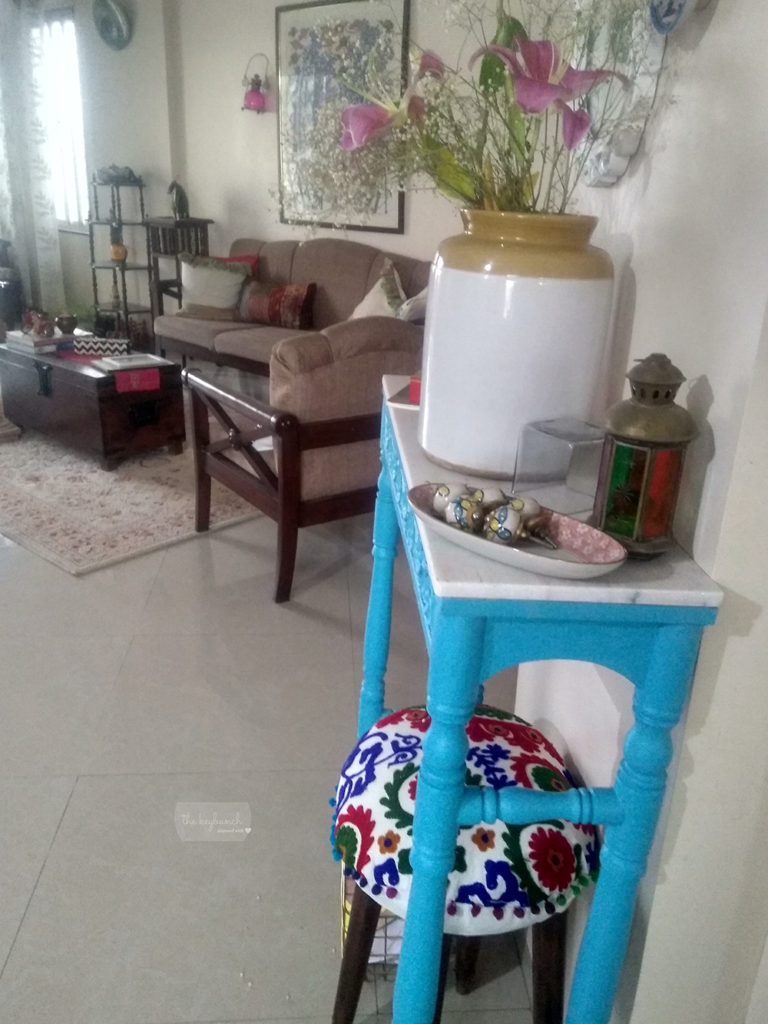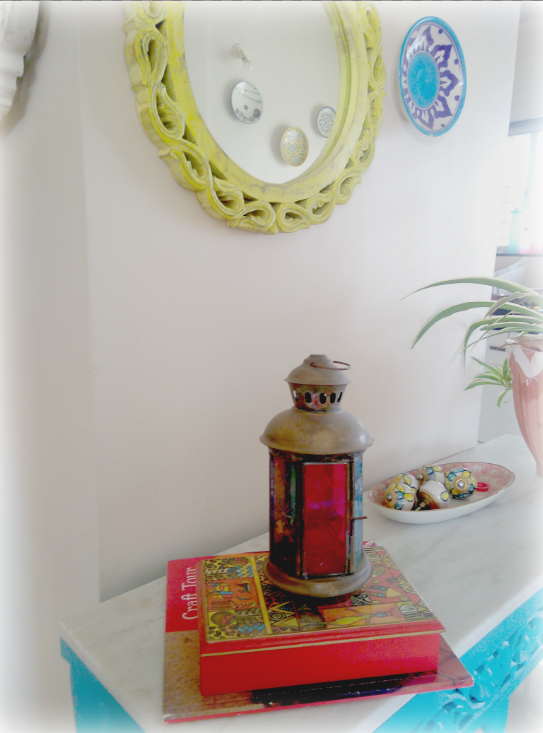 We are extremely passionate about refurbishing old furniture. If you have something old that you need to give a facelift to, just get in touch and we will help!