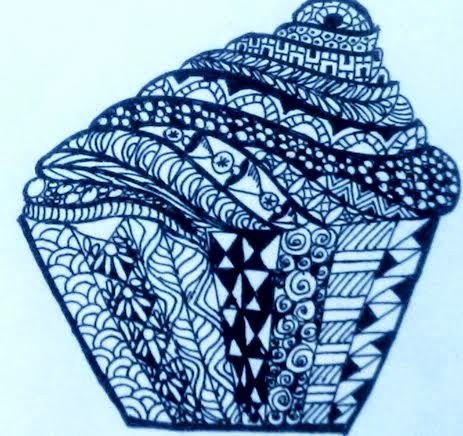 Zentangle drawing by Rekha – cupcake
How do you like our new banner? It will be up this entire week!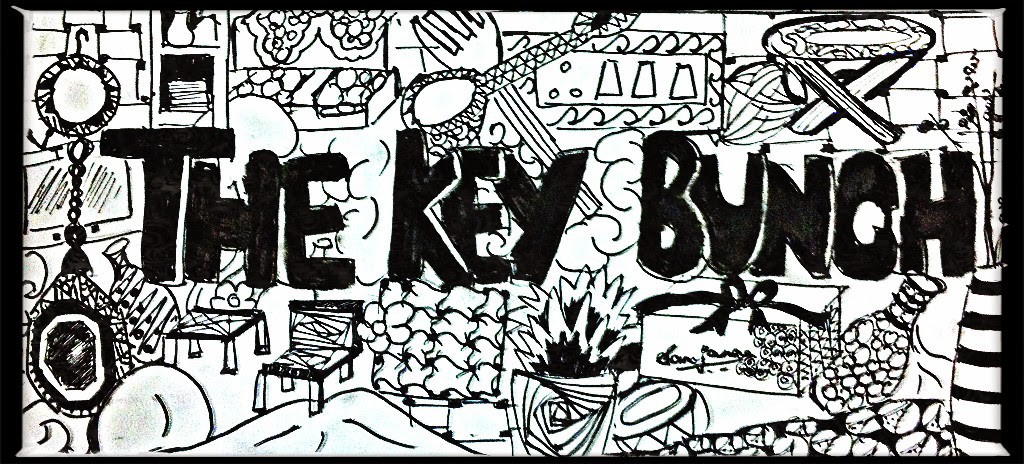 Zentangle banner by Sanjana Sridhar
It has been specially designed for The Keybunch by Rekha's daughter Sanjana Sridhar. Sanjana attended a Zentangles workshop, and we were thrilled when one of the first things she designed with her new-found knowledge was a banner for us.
Thank you Sanjana, we loved it!
And, inspired by the daughter, and learning from her, here's what Rekha drew. It perfectly illustrates her latest passion which is baking!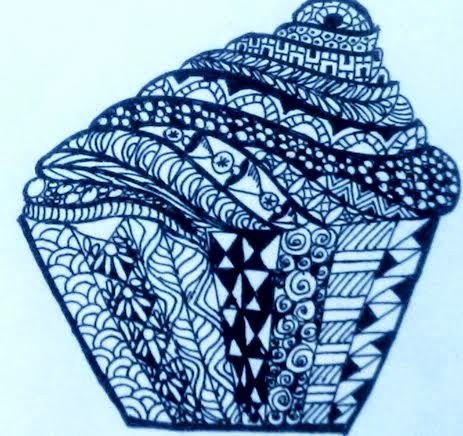 Zentangle drawing by Rekha – cupcake
If you would like to learn more about this art form, please look it up here.