Bitter Marmalade, with more jaggery, less sugar! Anyone interested? I am sick of the overly sweet marmalades available in the market, and when life gave me a bag full of bitter lemons I knew where they were headed! So I did some research and combined 3 different recipes.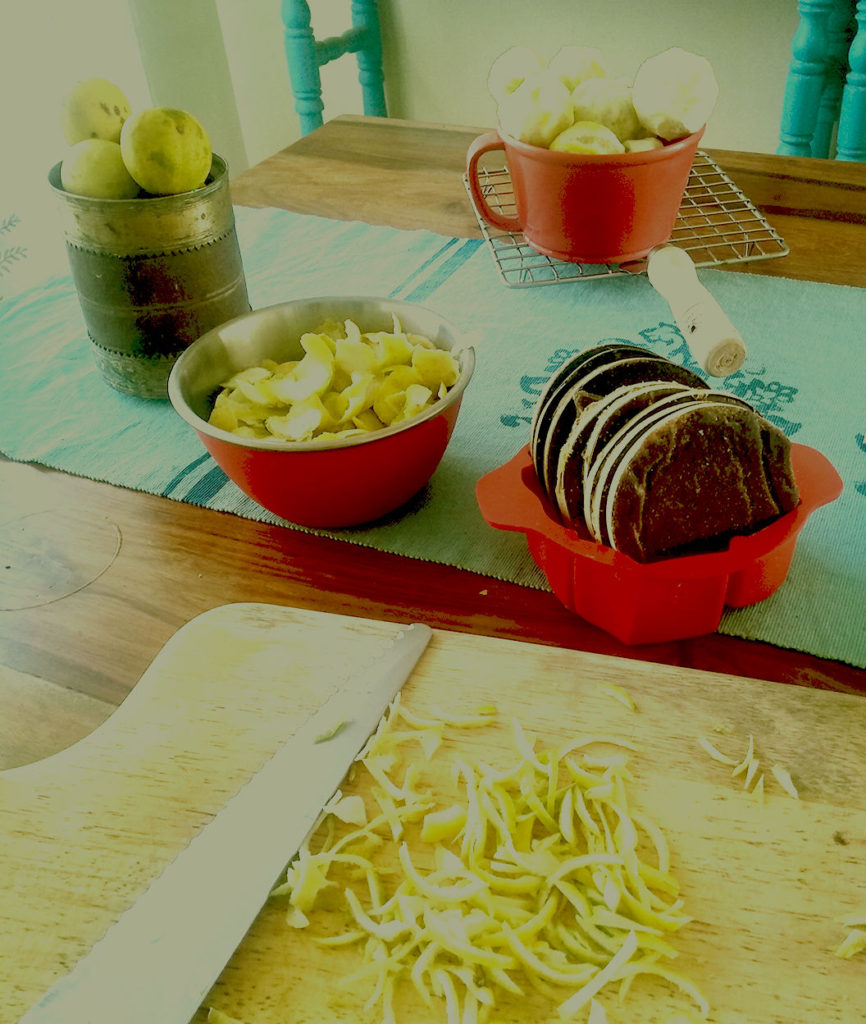 I was aiming at something low on sugar, and keeping the wonderful flavour of organic lemons from the Western Ghats intact. And boy, did I succeed!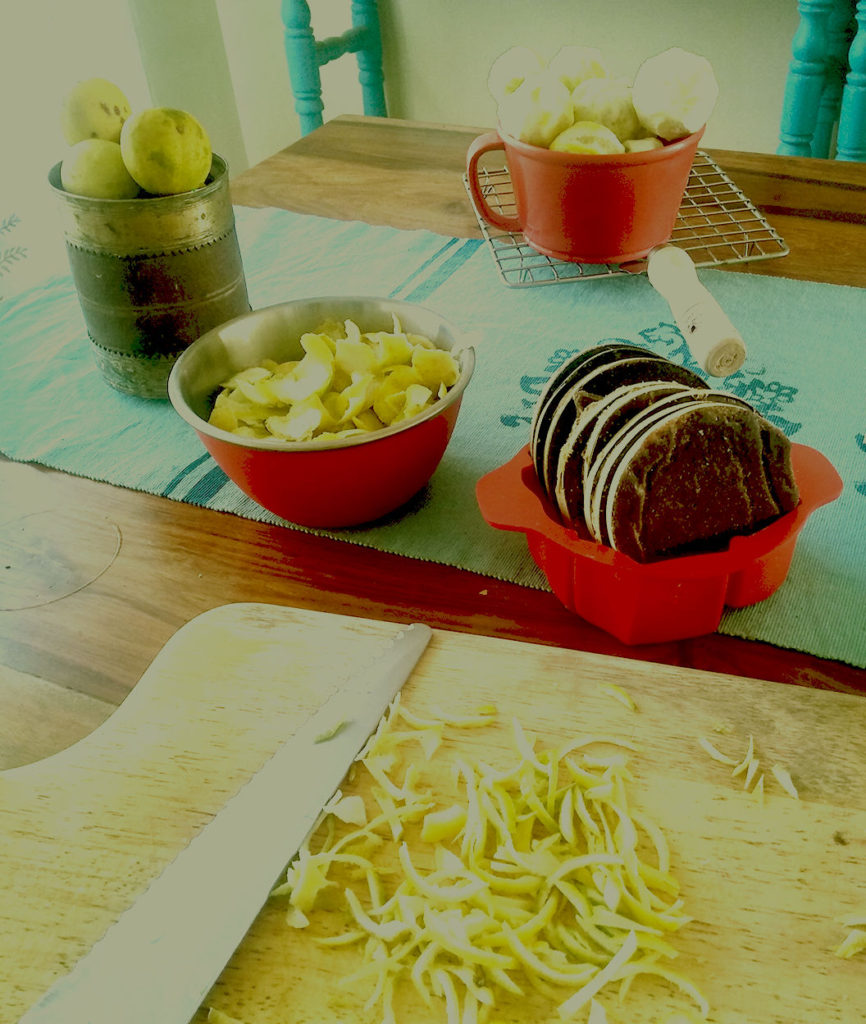 So I adapted Cafe Garima's Orange Marmalade recipe, and used jaggery instead of sugar. I have also made a few changes.
I juiced the lemons, then scooped out the pith and kept the pith and seeds aside, then sliced the skin thinly. So I had basically broken the lot of lemons into 3 parts. The juice, the pith + seeds, and the sliced peels. Next, measure the peels in tea cups, and bring that many tea cups + 1 extra tea cup of water to a boil. Drop the peels into the boiling water for a minute. Then drain the water and keep the peel aside.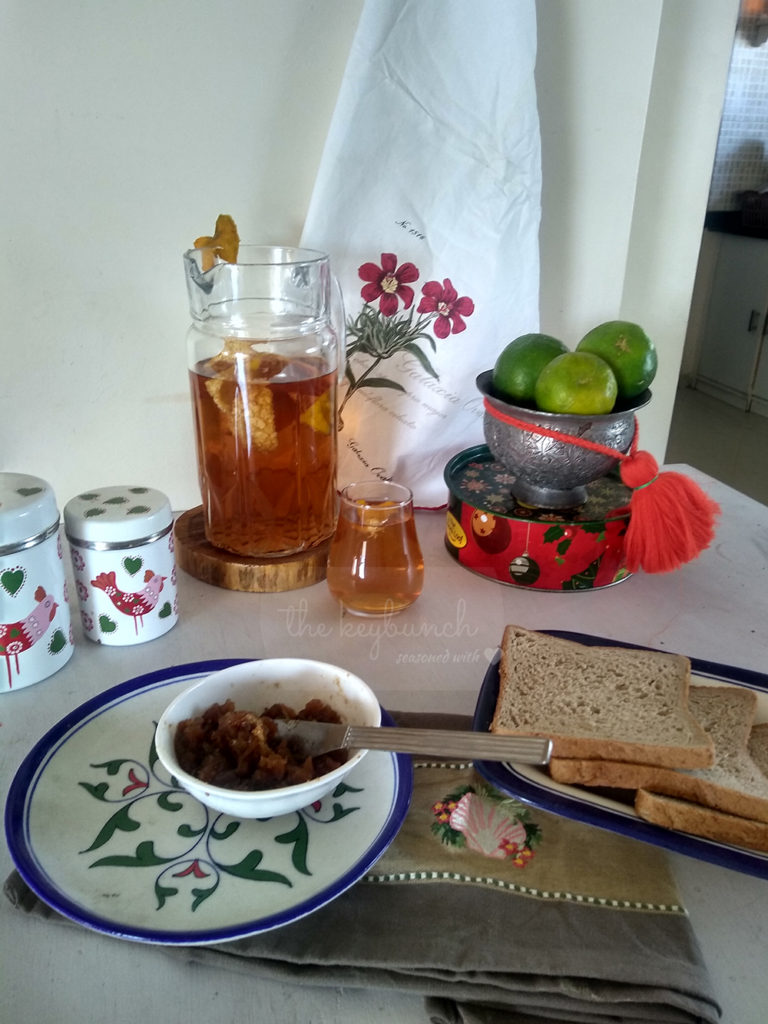 Next, measure the juice plus peels in toto in cups – and add 3/4 jaggery per cup. So if you get 4 cups – then you add 2.25 cups of jaggery (I got this measurement from this recipe from ABCD's of cooking) and bring everything together to a boil. I also added 1/2 cup of sugar as the syrup is always better with crystal sugar. Next bundle up the pith + seeds of the lemon in a potli and add it to the vessel. This is a natural pectin (the preservative used in juices, jams and other preserves). So just to recap, you now have the orange peels, the juice, the jaggery, a bit of sugar and the pectin potli all bubbling away. Once the jaggery is melted,check and add more jaggery if required. The only tradeoff in using jaggery is that your marmalade is blackish instead of translucent. But I care more for texture and taste than colour.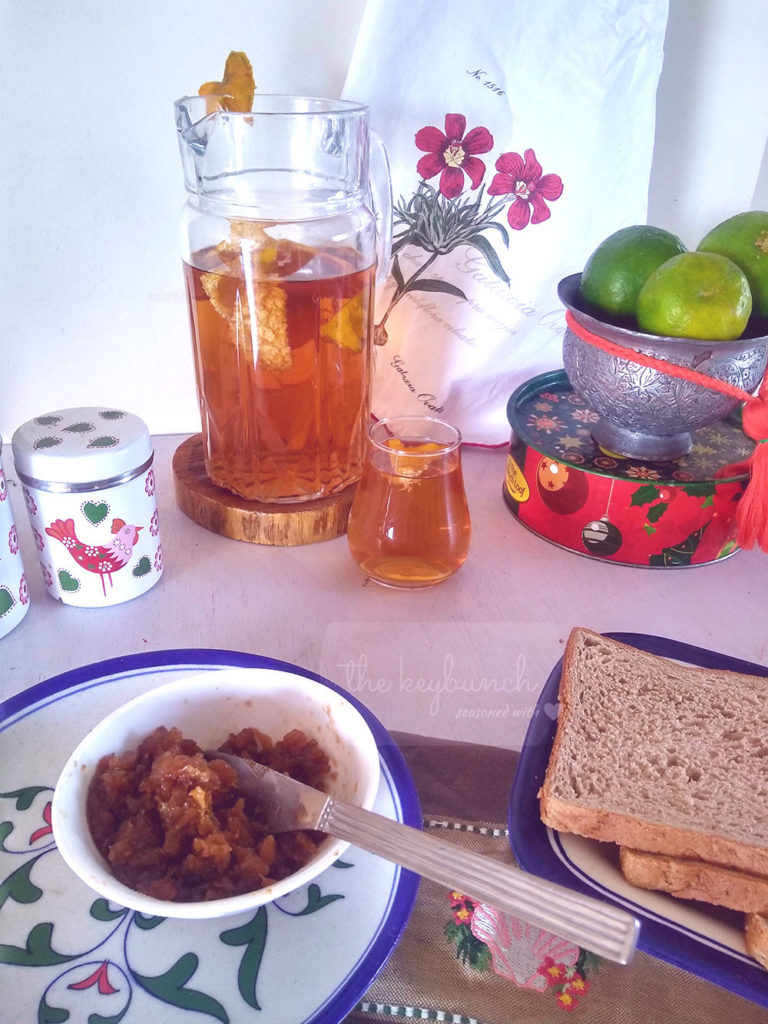 That's it! I am so sorry I am not professionally writing measurements here. If you decide to try this do let me know how it turned out!