Here is a style of decorating that is so unique, in all my years of blogging, I have never come across something like it and I am so glad to do this tour of Jyoti Mallude's lovely home! It is a blend of Desi and Boho, so unique, that I know that down the years, we will have so many imitators, that Jyoti will be crowned the Queen of this style!
For within the corners of her home, amid rich fabrics and idols of Gods, you will spot a distressed piece or a DIY and beautiful twists to the conventional. I loved her creativity!
And rather than hear it all through me, I have requested Jyoti to tell us all about her home, her influences and her decorating style. With interesting anecdotes thrown in, you won't be disappointed!

I was interested in décor since a young age. My Grand father had a huge collection of Chandeliers and Brass artifacts which gave me an early insight and passion for interiors. Designing and decorating my house is not just a hobby, but a kind of meditation, which for me is priceless and fulfilling which in turn keeps the positivity of my home.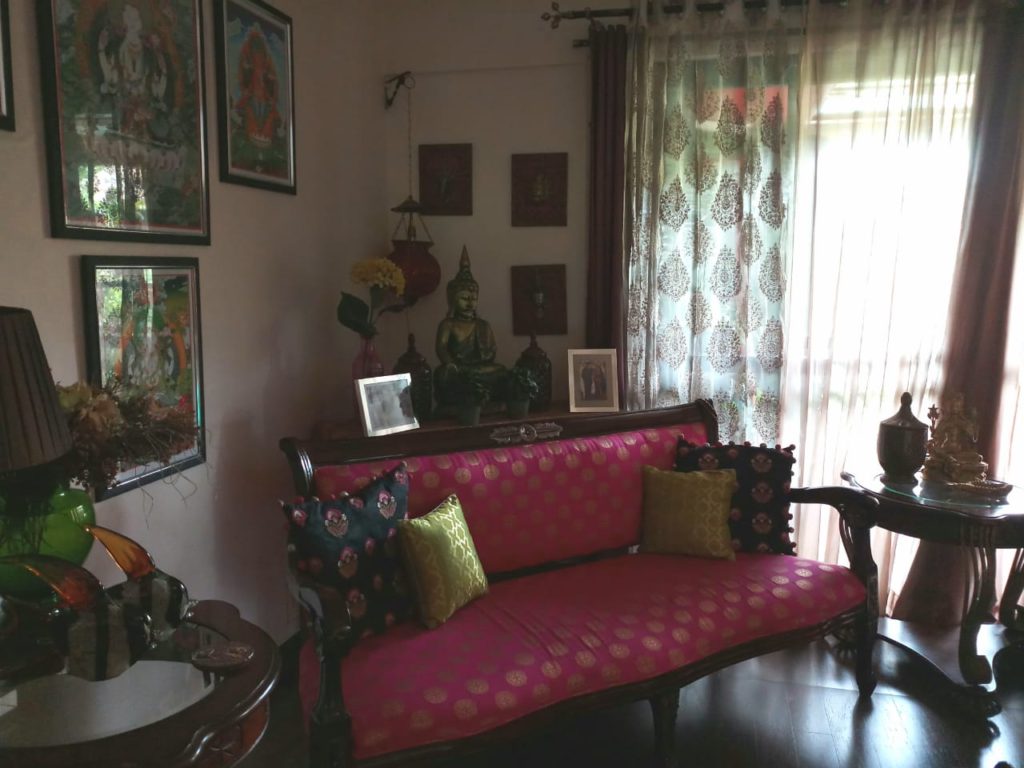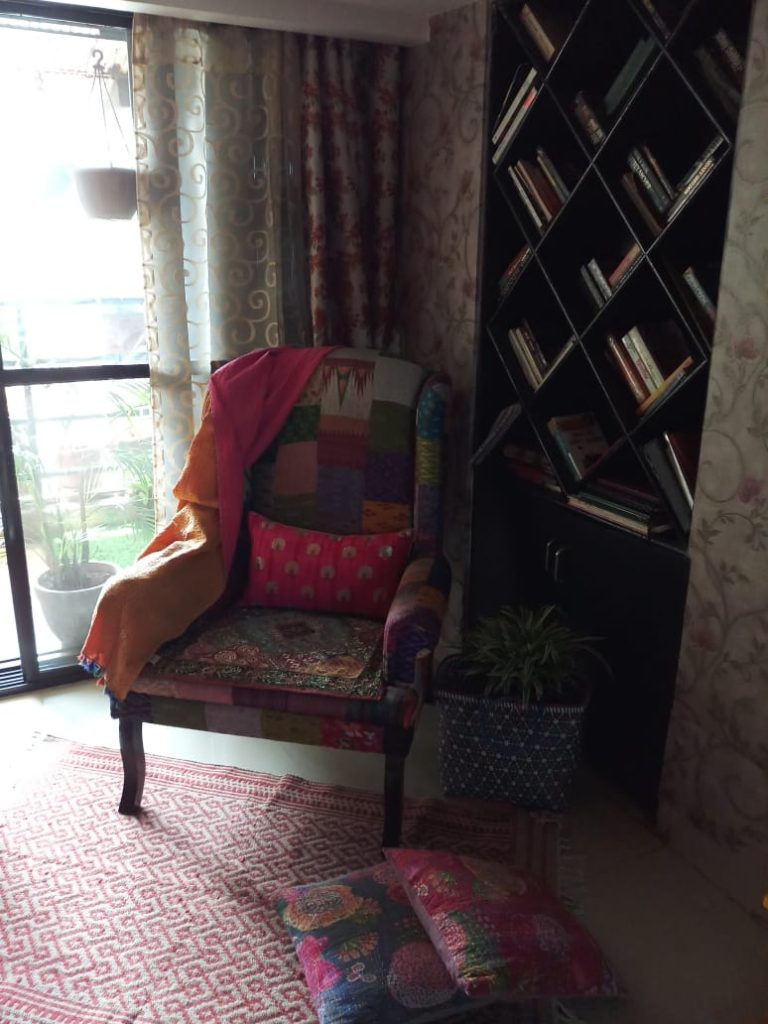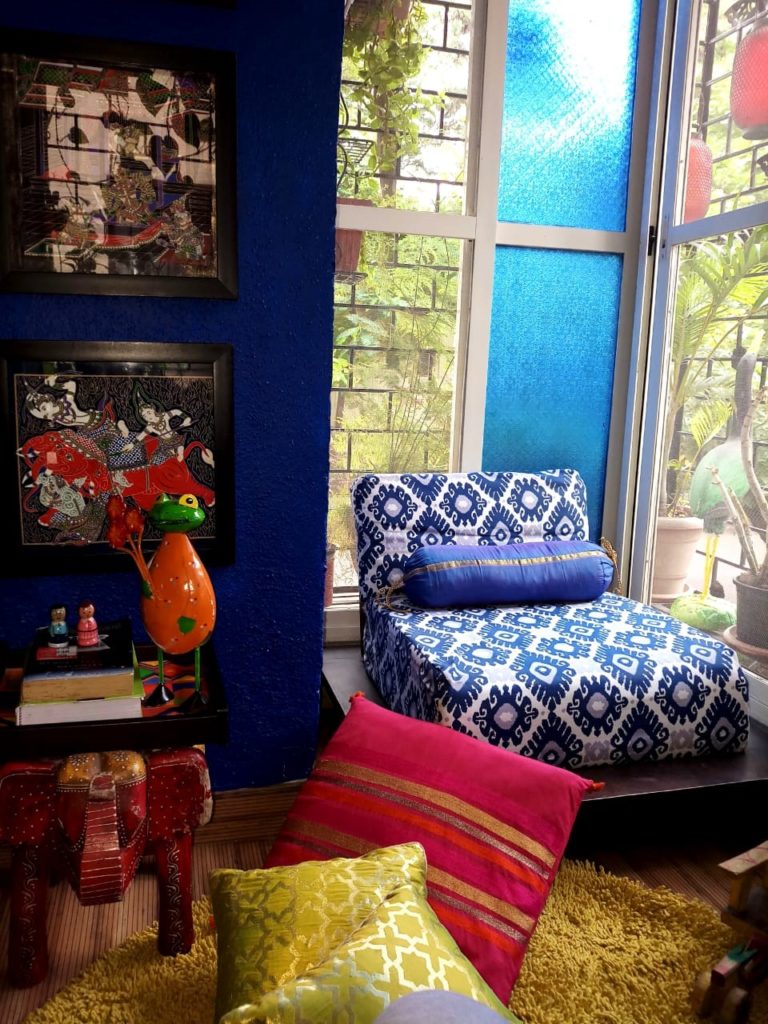 like to collect my art from anywhere and everywhere and I like to combine the same with art that I create myself. Since my Father was a businessman dealing in textiles, I got to learn a lot about the same and could experiment with different fabrics in different settings. One of the examples of this was my usage of a Paithani Saree (Traditional Marathi saree) as couch covers and cushion covers.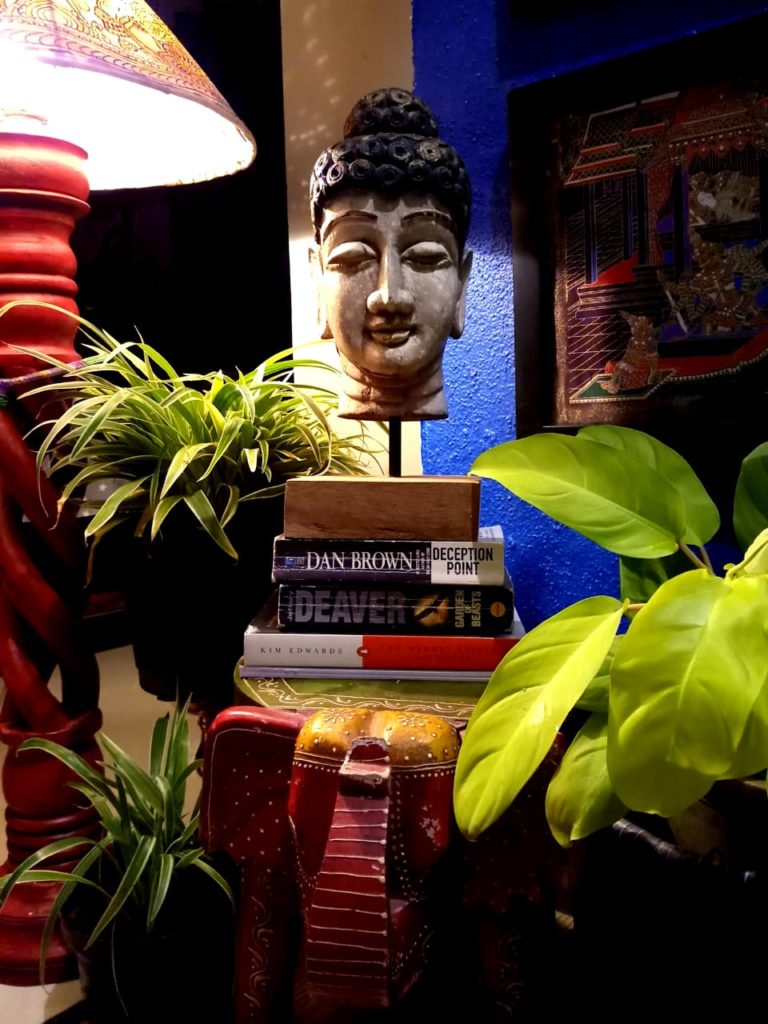 Being an Army Officers wife, we had to constantly move around which made collecting and storing difficult. I have also been of the opinion of not keeping too many permanent fixtures. My mantra is to have your furniture and décor in such a way that it helps you retain the feel and atmosphere but also allows you to experiment further.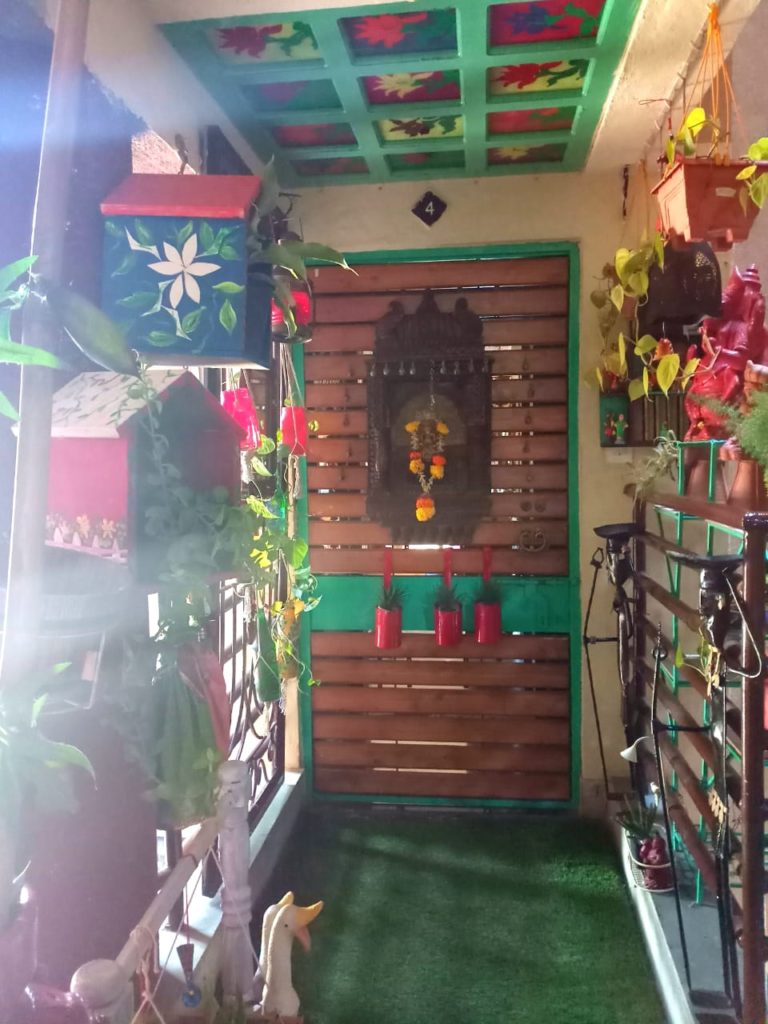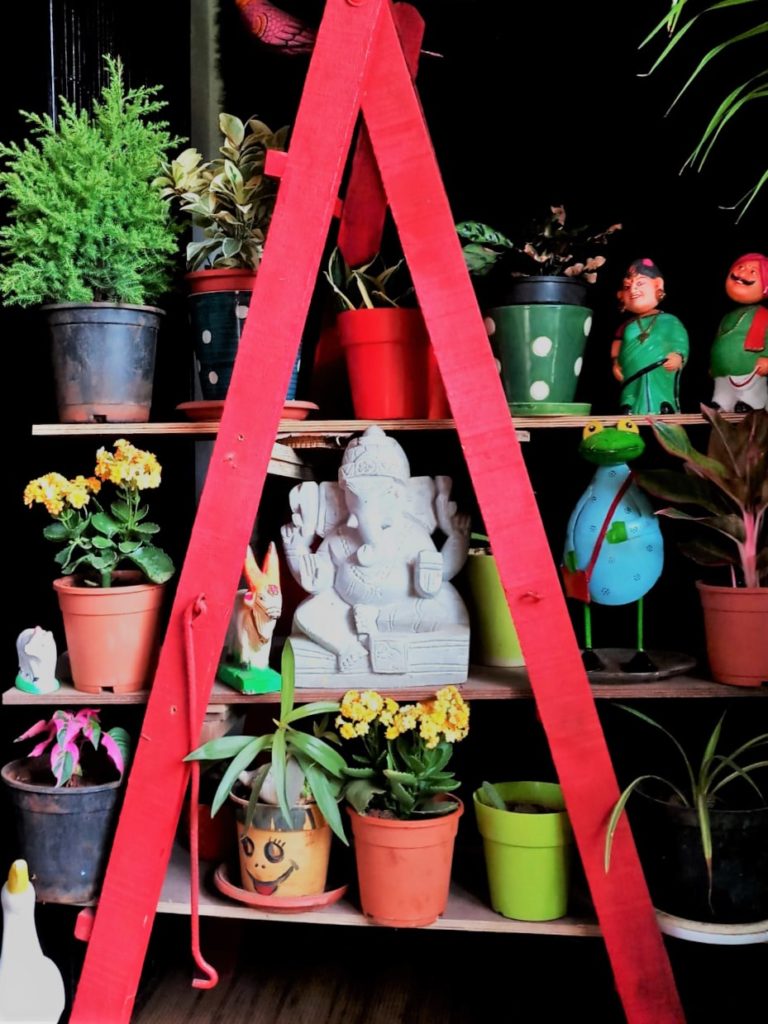 I feel that when it comes to furniture, originality is the key, which along with the décor can give the house a very unique feel. I love to get my furniture made rather than buy it readymade. I design it myself or find a local carpenter to get it made and add my personal touch.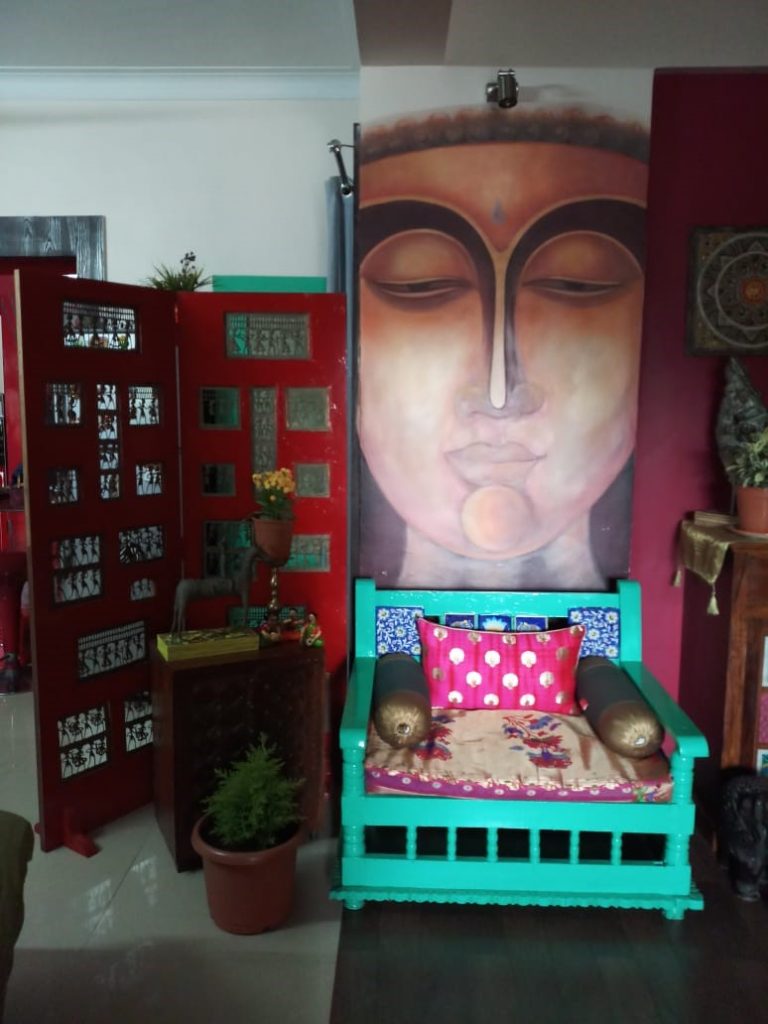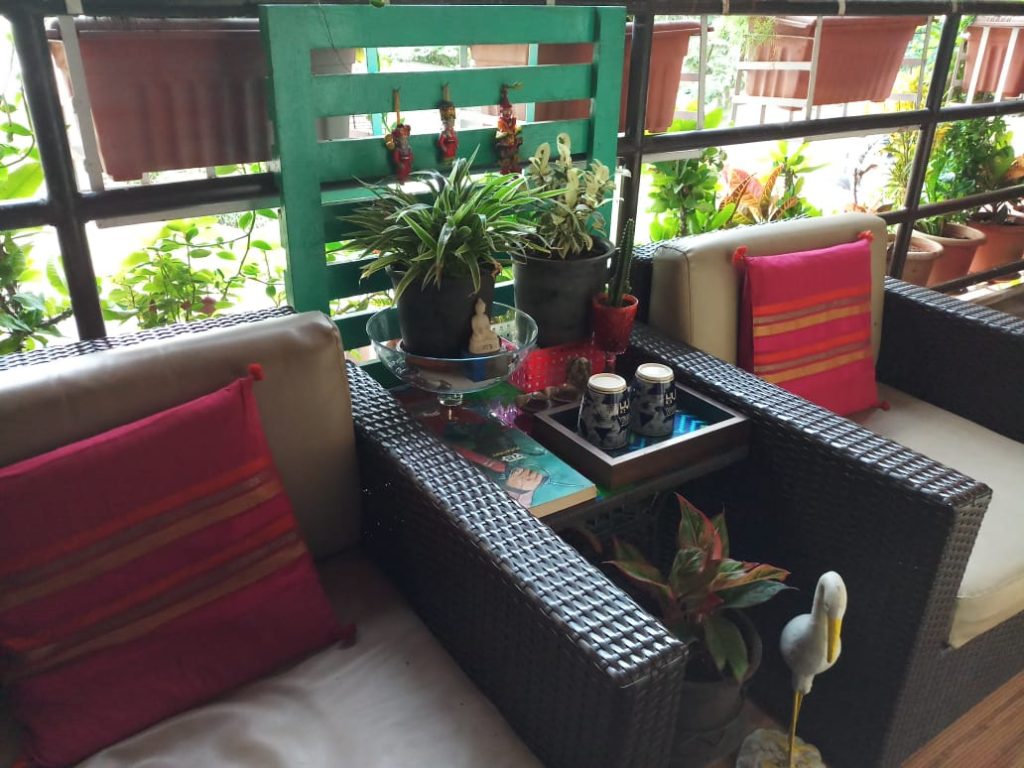 While my husband was posted at Jodhpur, I liked visiting a local antique shop. The shop had a pair of Shekhawati Chairs which were really beautiful, but expensive. The chairs were not in my budget, but I still tried to speak to the owner about them, but he could not sell at the price I offered. The day my husband was getting posted and we were about to move out, the owner called me again and we made a deal with my initial offer, but the truck carrying our stuff was packed and already out on the road, so we stuffed the chairs in the back of the car and rode with them all the way.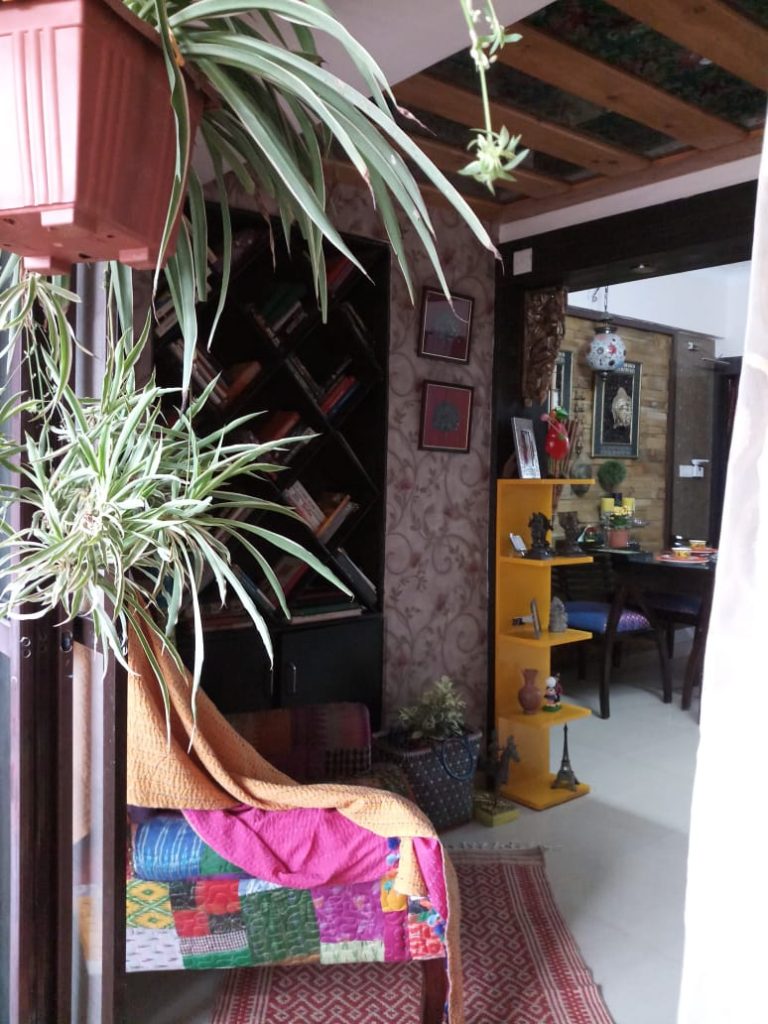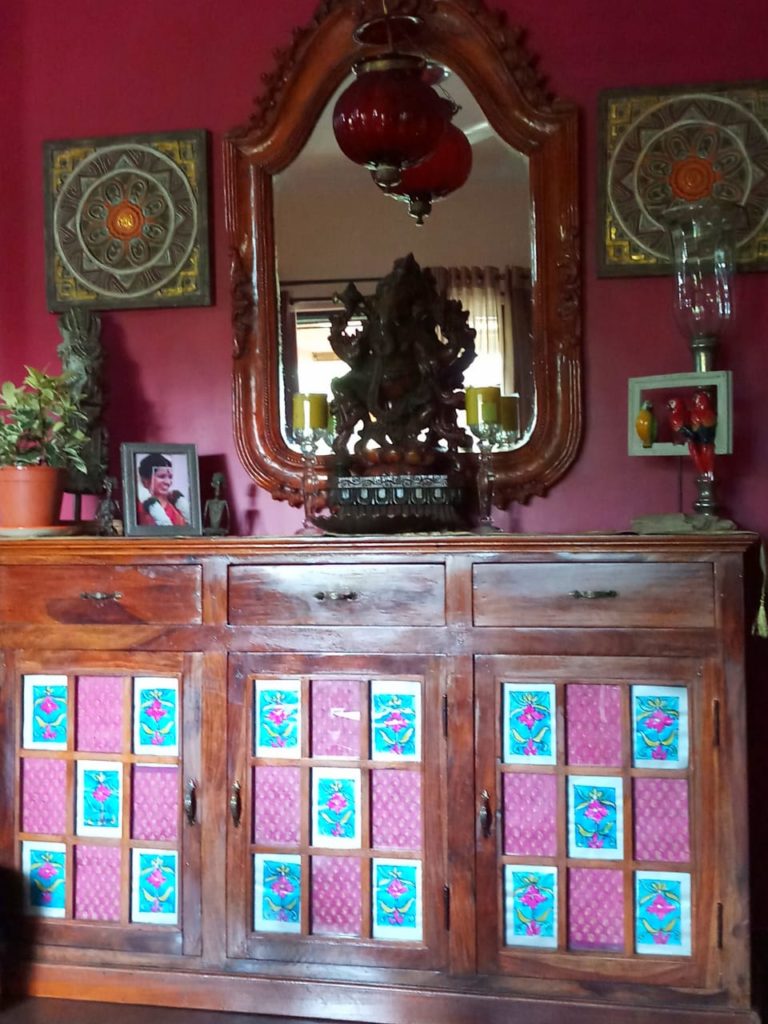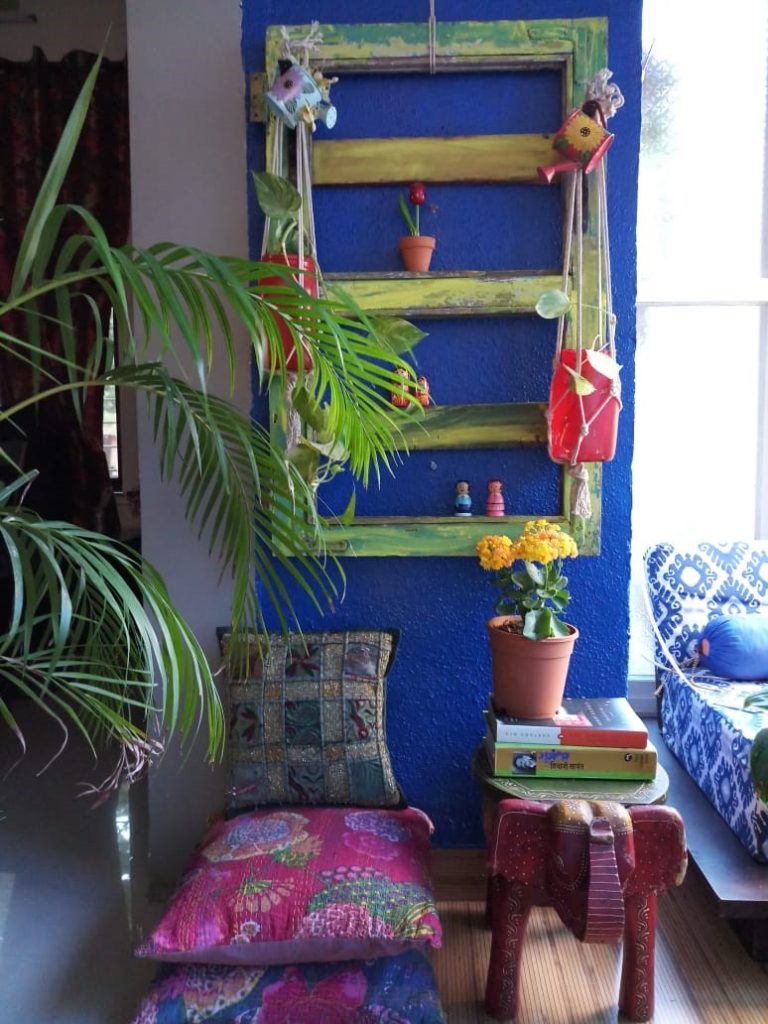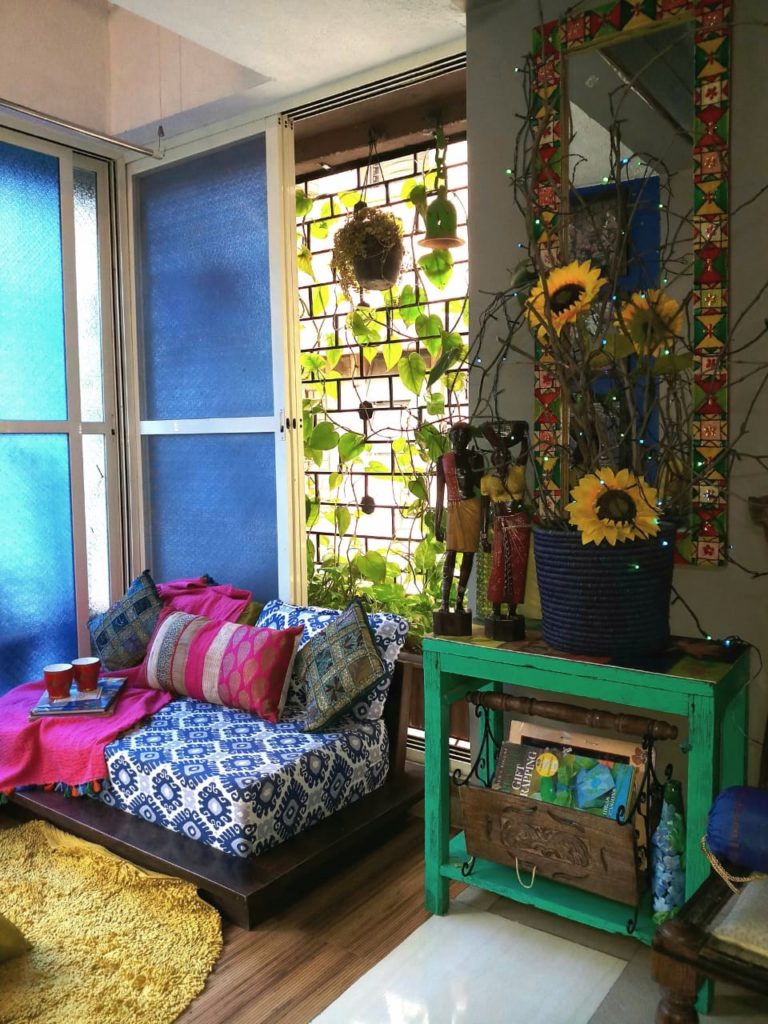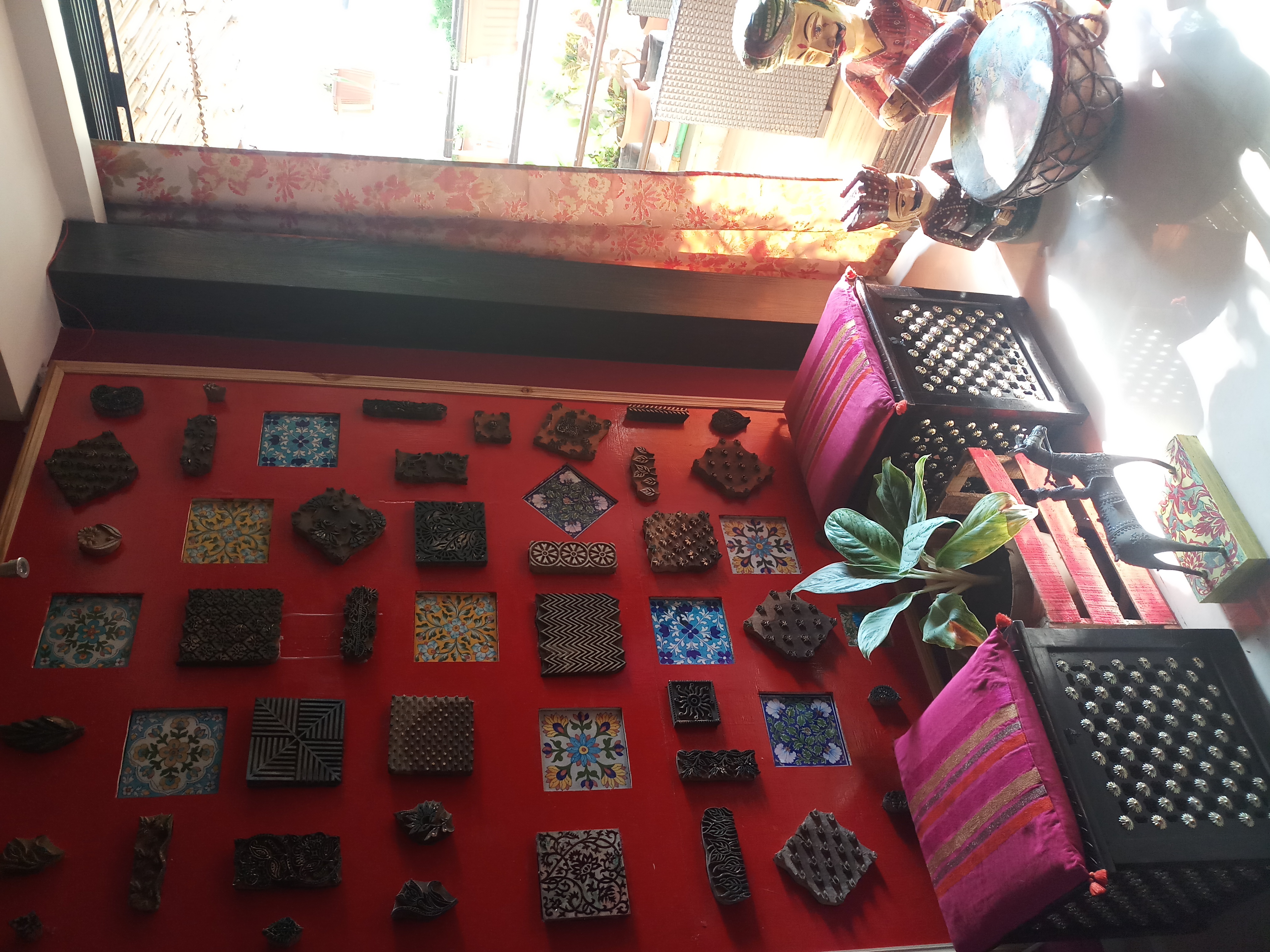 So many takeaways from this post
1. Reimagine everything. Saris need not be saris for instance. They can make gorgeous fabrics for furnishings! This also reminds me of myself. I go clothes shopping and I always feel that the pretty fabrics and saris will look better on my couch or curtain rods than on me!
2. Gorgeous bespoke furniture won't look odd when placed next to a rustic diy or even a shipping crate! It all depends on how you blend everything in one palette!
3. Don't be afraid to ask a shopkeeper when you really like something. The best things I own, have come to me after I have had a chat with a shopkeeper and most often, the are delighted to let you have a piece when they know that you truly appreciate it. I am like that too, when I sell my own designs. Sometimes, it just feels right, when a customer wants one of my pieces, and I make sure they get it because I can see the passion that shines through!
4. Don't worry about mixing and matching! Jyoti's block wall is a pleasantly shocking revelation. Blocks on a red wall, interspersed with tiles! There is no set place for a piece of decor. You can do what you like, as long as you are happy with the outcome!
I'm sure there's lots more that each of us has pinned from Jyoti's beautiful home that screams of her vibrant, adventurous personality! What caught your eye? Tell us in the comments!