Rushika has an affinity for antiques and has a huge collection of vintage/antique brass and bronze decor, candle stands and lanterns that she has collected over the years, and incorporated into her decor, in every room. Here are excerpts from our conversation interspersed with glimpses of the home she shares with her husband Dipkal.
Its a space that is very special to both of them as it's the first home they have shared together.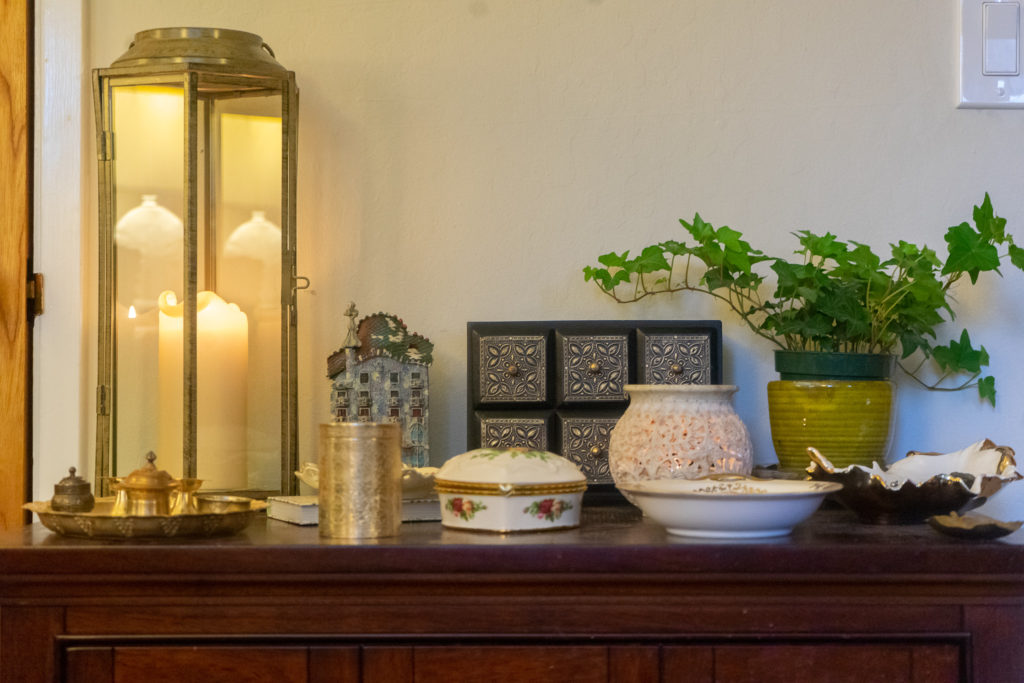 Location: Palo Alto, California
Home: 700 square foot, 50 year old apartment
Residents: Rushika and Dipkal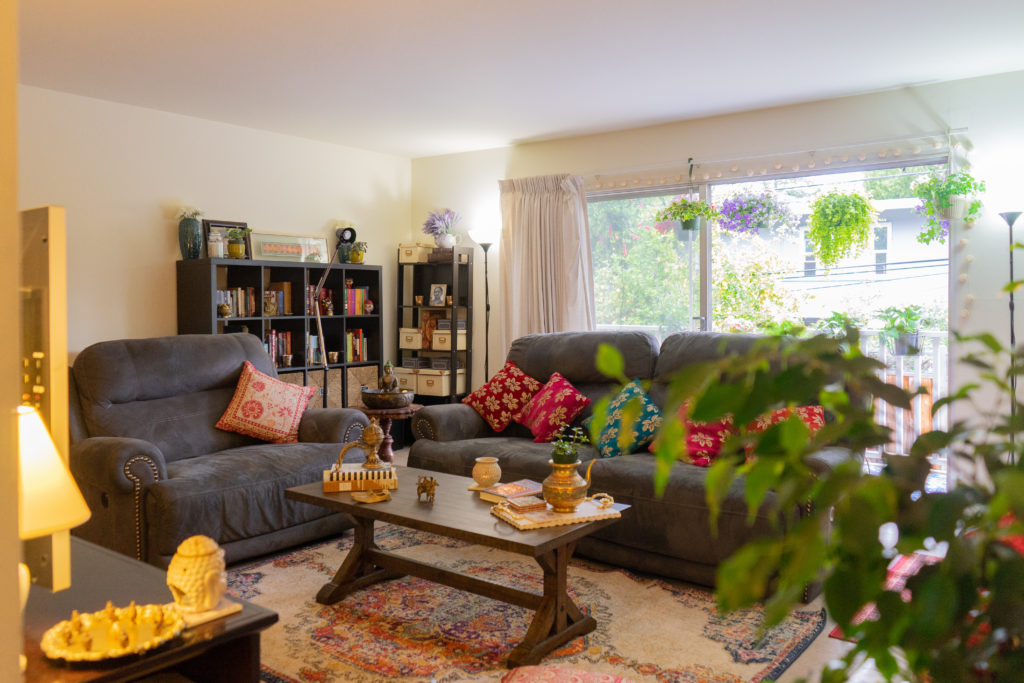 What is key for you in a home? What do you focus on when decorating and also when seeing to functionality?
The key for me in a home is light, color, warmth and books. I need a home to feel like its been lived in and has cosy reading nooks. Some ambience with the perfect mood lights, a good book and a minty, honey pine scent of eucalyptus is the perfect description of my constant decor mood.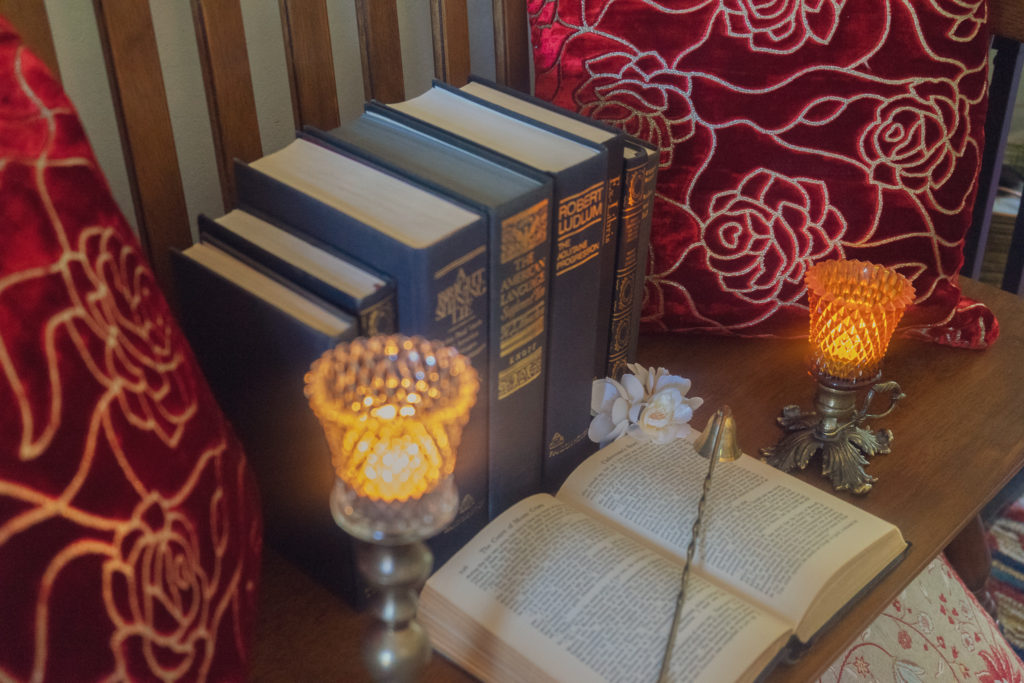 I prefer neutral walls and backgrounds, adding elements of color to them in the form of fabric, art and general decor pieces. Most of our larger furniture pieces are from Ikea.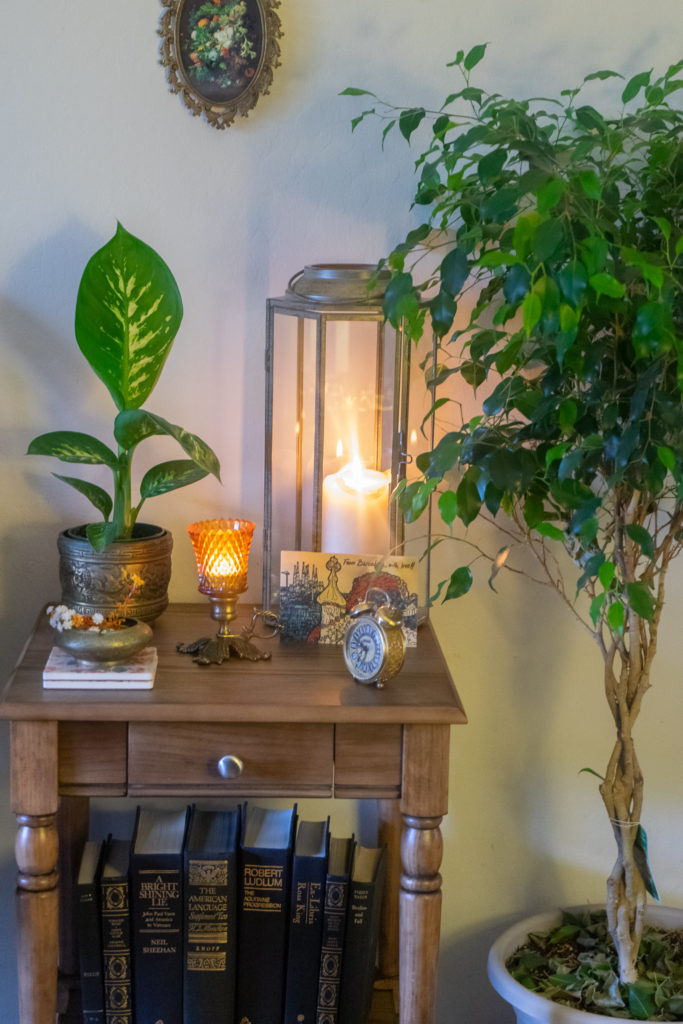 However, as we live in a 700 square foot apartment, storage has always been a challenge. I've used a lot of bins and baskets from Ikea to solve that problem. All the unsightly yet important items at home are neatly Marie Kondo'ed into beautiful boxes and that adds the functionality to my decor in my home.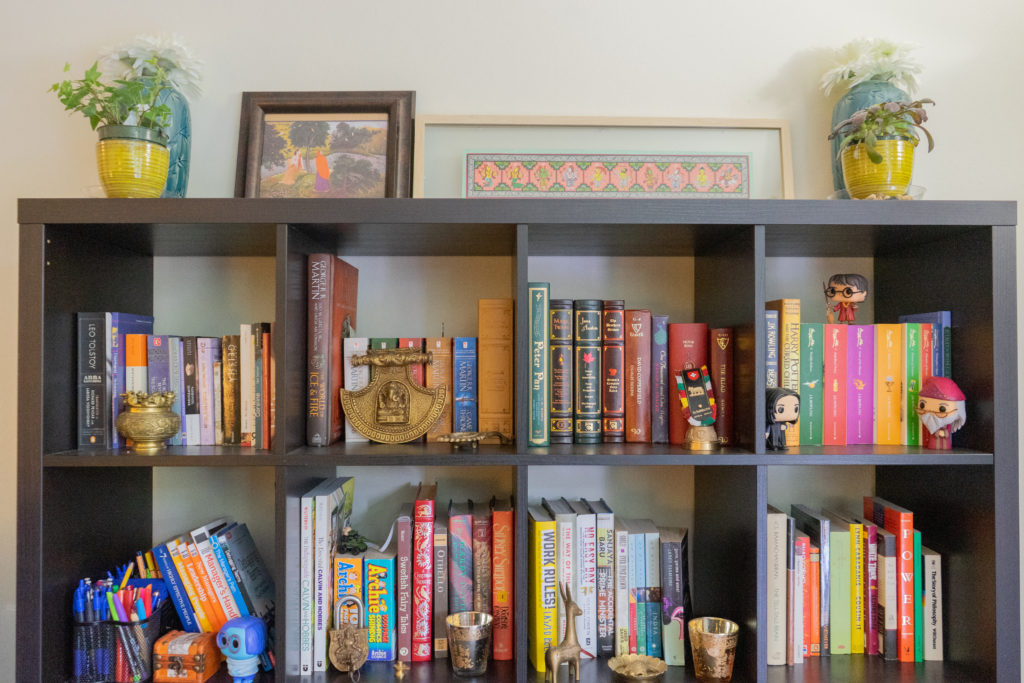 What's your home style?
I would say our home style is an evolving eclectic maximalist one, with a touch of Indian and a splash of green. I especially love dividing the rooms based on style. I love the combination of old porcelain, wood and metal in my kitchen and I love the combination of modern Bohemian and a colonial cottage style decor in my bedroom and living room. However, the common elements across all the rooms are the vintage/antique brass and bronze decor, candle stands and lanterns I've collected over the years.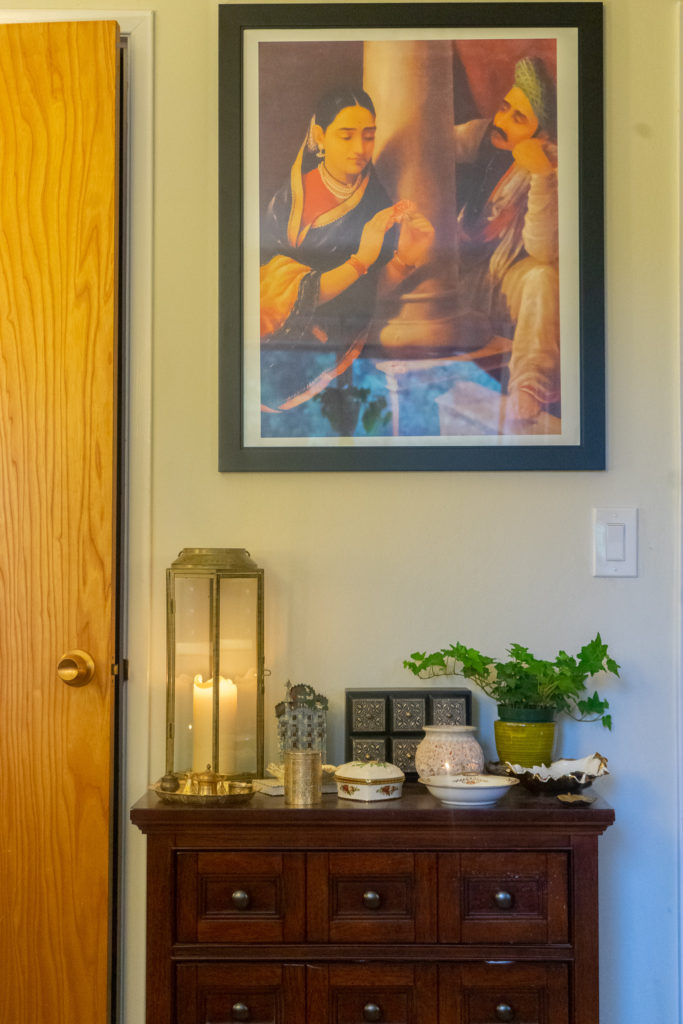 Where do you source your decor pieces from?
We live in a culturally diverse city, so we love exploring our local area and we have some strokes of luck like the vintage oil paintings. They were from a local estate sale. Sometimes there are interesting sales that we stumble upon in our neighbourhood using the Nextdoor app. We also love travelling and I love collecting. Needless to say, I always collect souvenirs from our travels and they always manage to fit in perfectly with the rest of the house.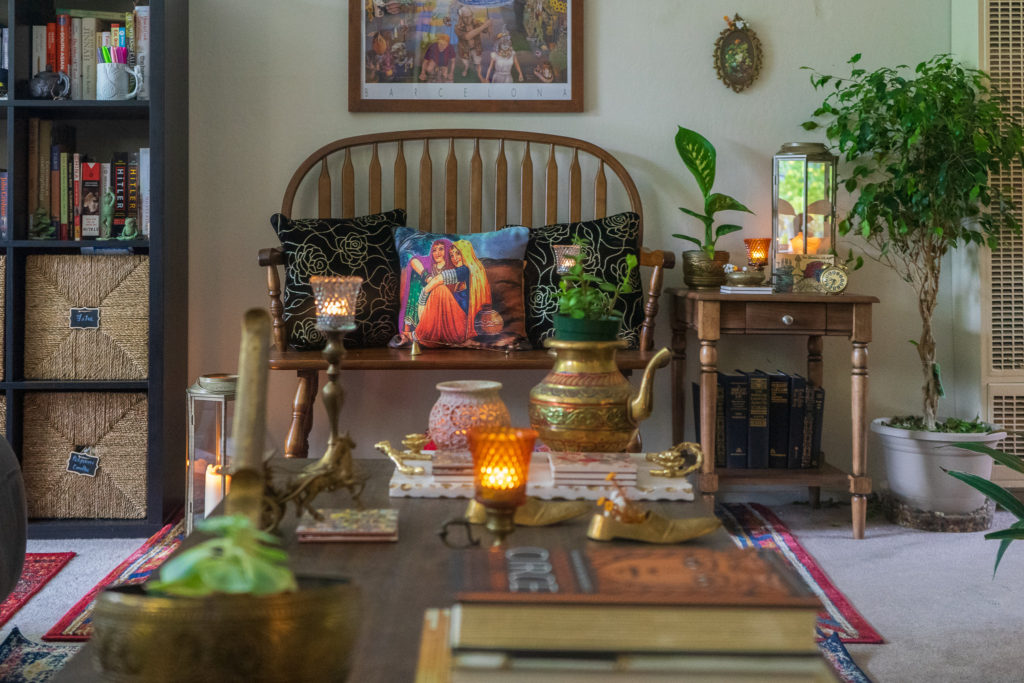 Most of my antique and vintage decor are salvaged from old homes in and around Hyderabad. Hence, I source almost all my antique and vintage decor pieces from antique stores in Hyderabad. The rugs in my home are sourced from Wayfair. Some precious pieces of decor are vintage heirlooms.
Any special stories or reminiscences pertaining to your decor?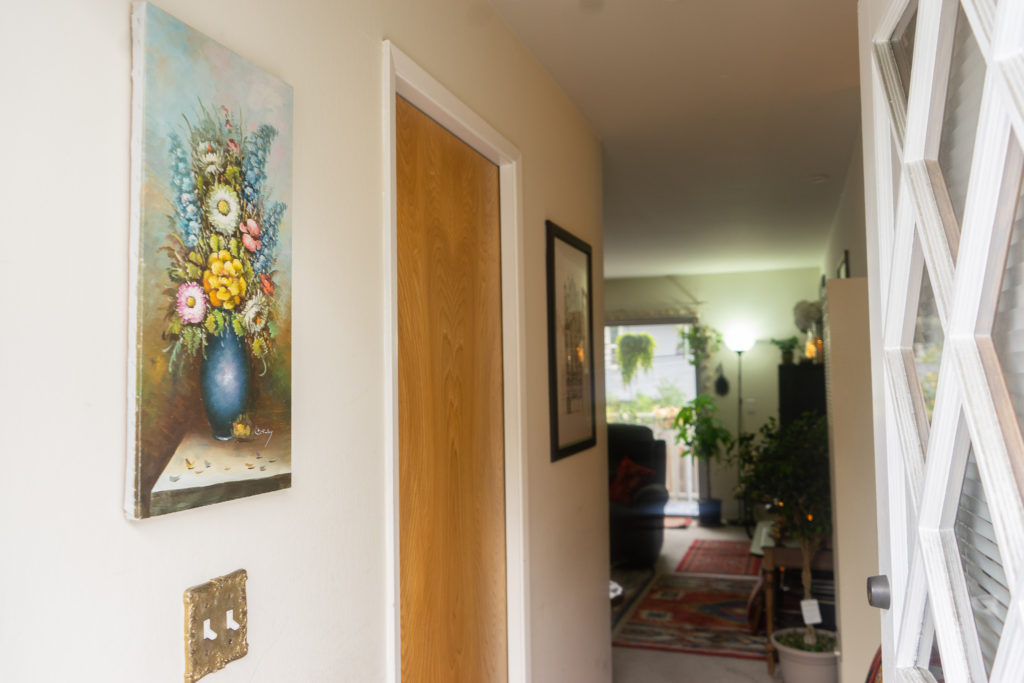 These vintage oil paintings from a local estate sale. They were lucky finds.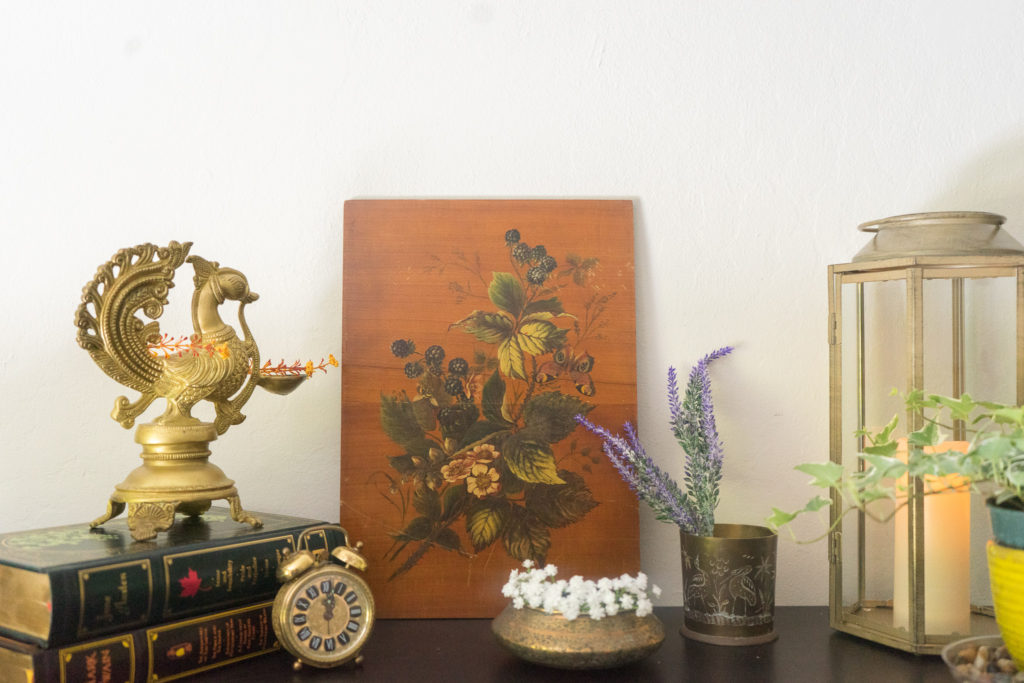 The brass pot is special and it was a part of my wedding. There are parts of the pot that detail the south Indian wedding ceremony.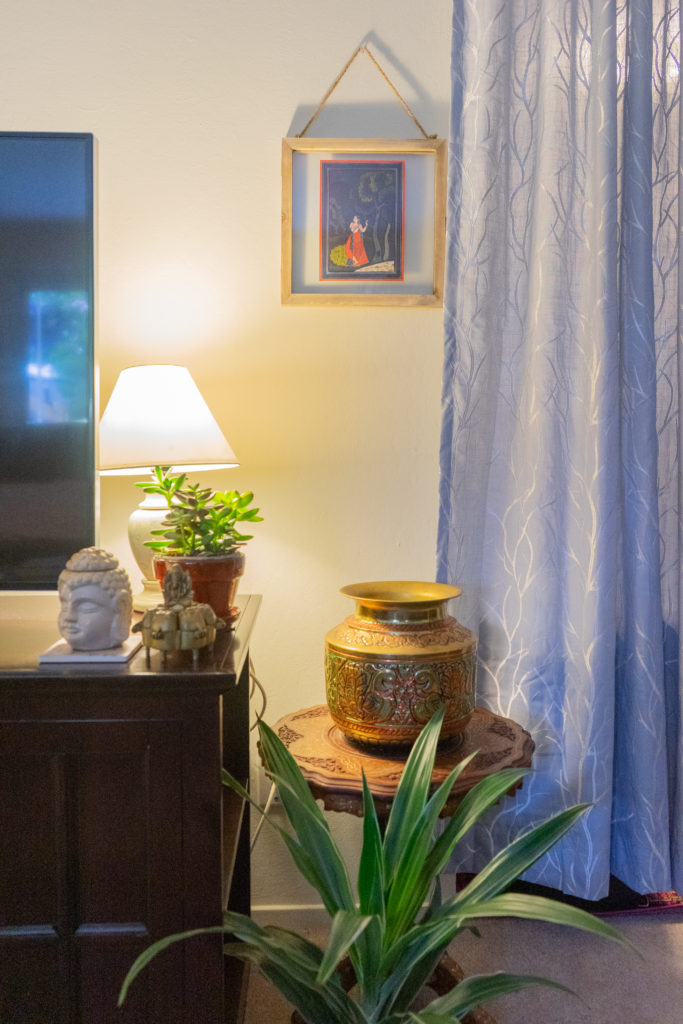 All the china are priceless wedding gifts from my family. Some new and some old. The top shelf has a vintage Royal Albert Rabbit TeaPot which I love! The bottom shelf has Vintage Noritake China. The middle shelf has the Royal Albert Christmas ornaments and my favorite Noritake mugs!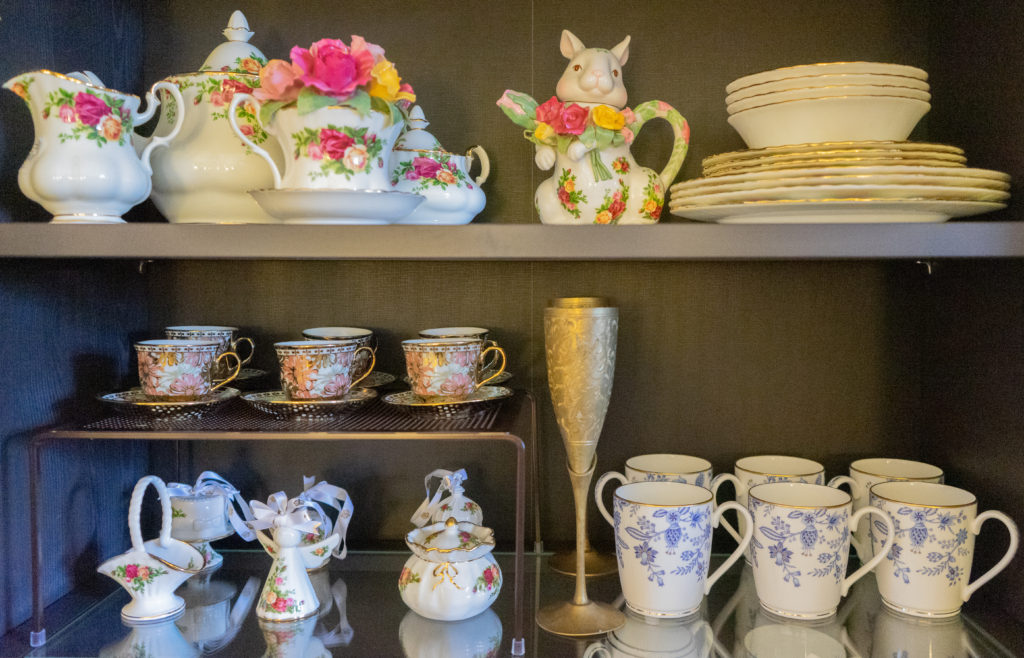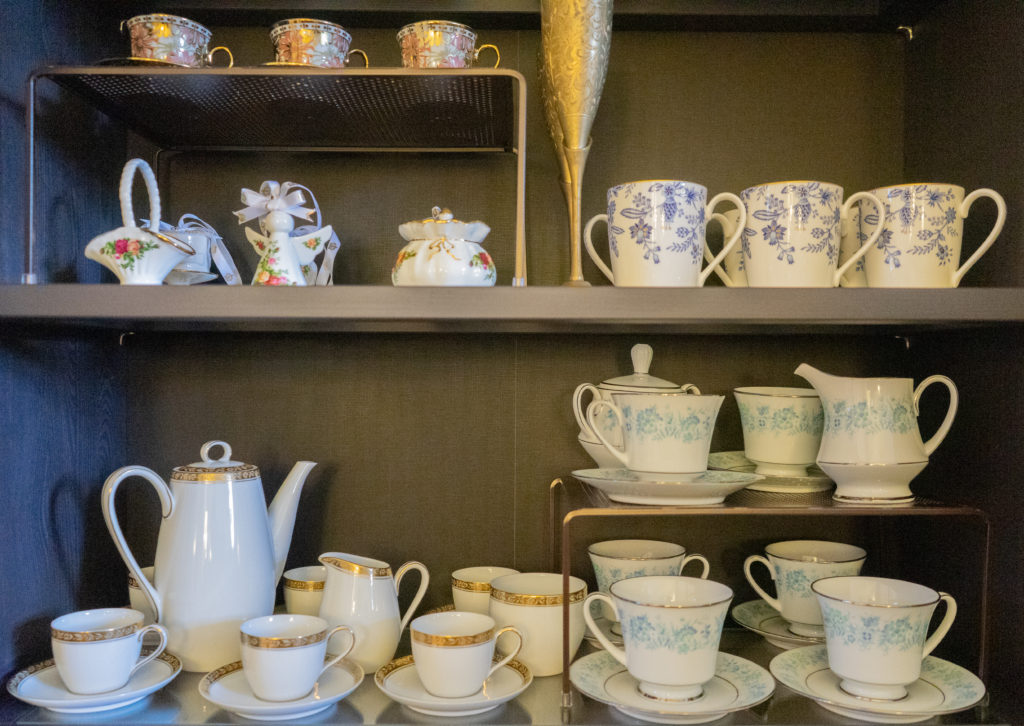 Cushion Covers in my living room> Most of them are designed by my mother and me. We love vivid hues and textiles. We started making these covers initially to prevent wastage from old cloth material or clothes that couldn't be donated. We are always on the lookout for interesting textiles and design patterns. We enjoy the process of creating these statement accessories together and they are the first thing people notice at my home.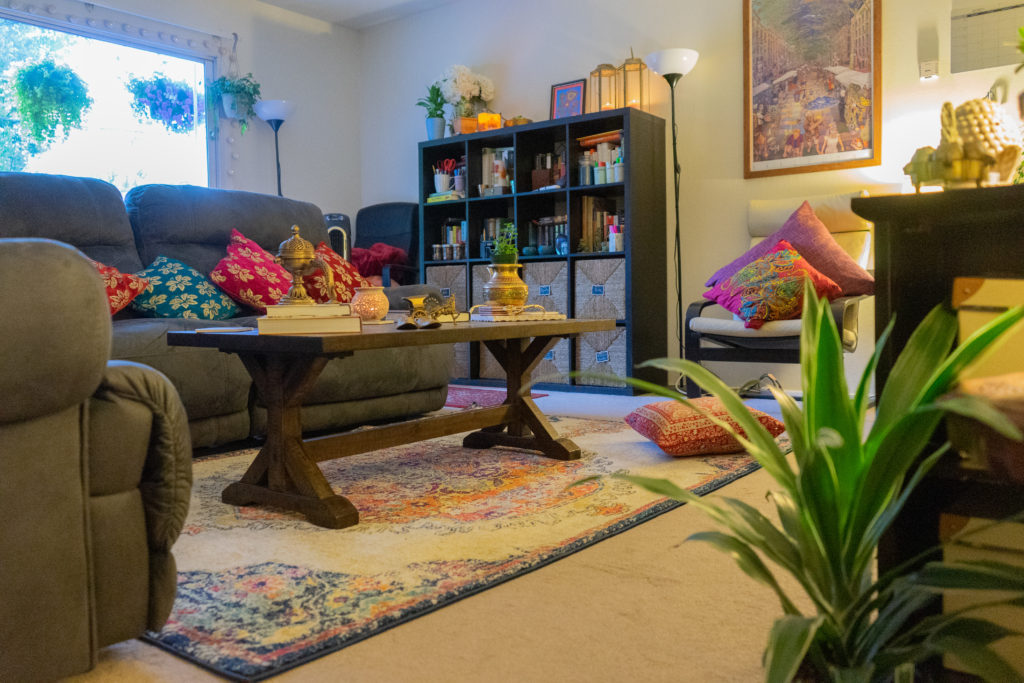 The brass switchboards are some unique finds. Since our home is quite old, the interiors came with very old switch boards which I wanted to upgrade. I was exploring craigslist when I found these vintage switchboards at a throwaway price.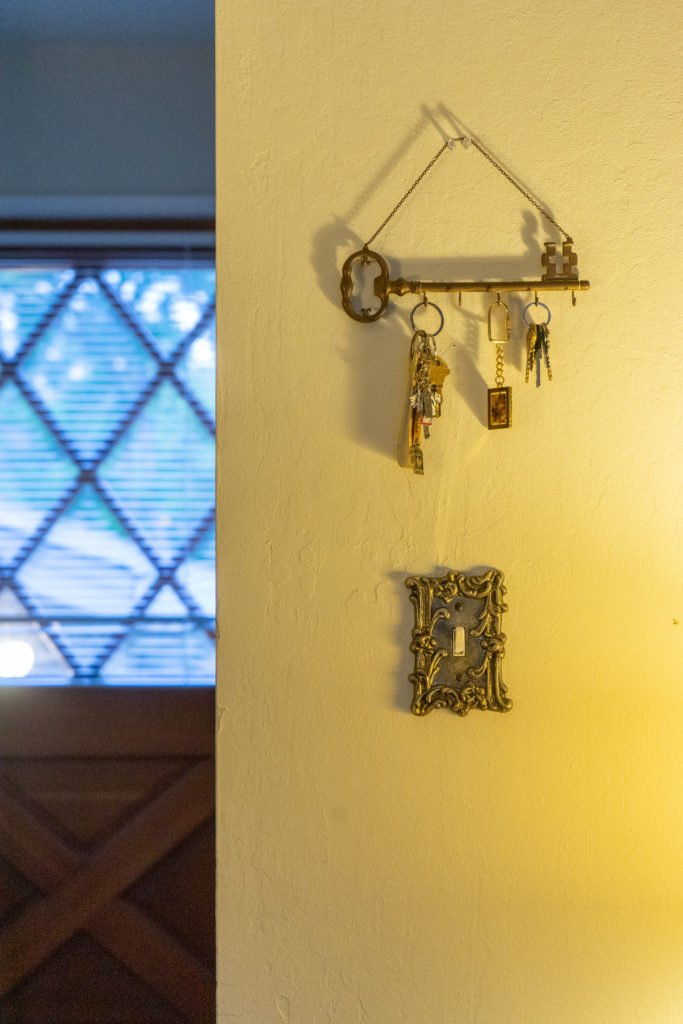 I love the lushness of your balcony garden.
I do love my balcony makeover. It's a narrow small space open to the elements and it overlooks the parking lot. Some green moments later, its transformed and given us the perfect view from our lovely french windows in the living room.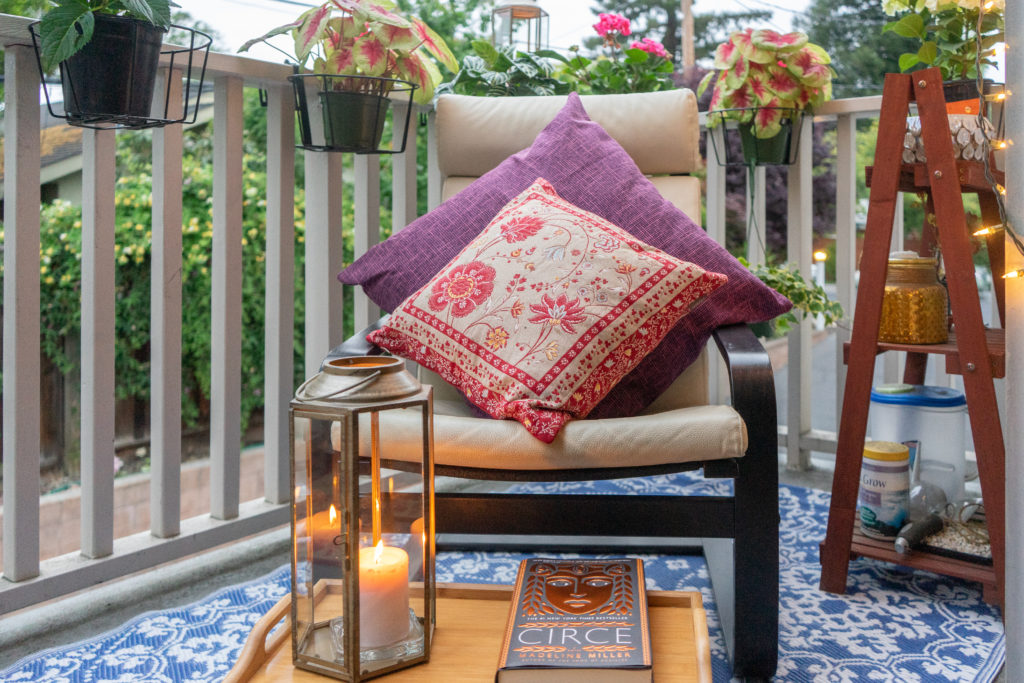 I come from generations of seasoned green thumbs who love to surround themselves with plants. So I love plants. The process of getting my hands dirty in the soil and caring for them is therapeutic for me. It calms me and makes me happy!
What tips do you have for my readers when it comes to decorating?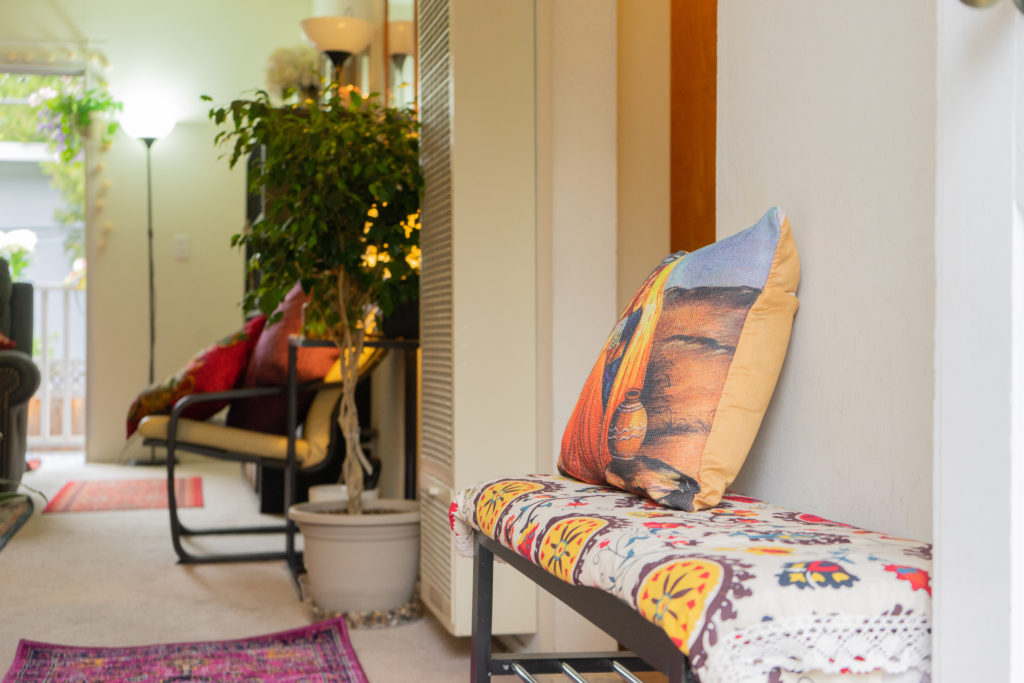 There is always a method to the madness. Measure, plan and decor always.
Be yourself. For me that means finding unique pieces that hold my attention and have a story.
What is your current design philosophy, where do you get your inspiration from?
I would say that my current design philosophy is a work in progress. There are so many things I want to explore and experiment with. The only constant is my love for color, books and anything antique/vintage. I get a lot of decor inspiration from Apartment Therapy, Jungalow, Kinfolk, Instagram.
I also get a lot of my inspiration from my mother. From a very young age I've seen her collect and transform her space. So maybe my decor is a part of her style and that feels like home to me.

The Kitchen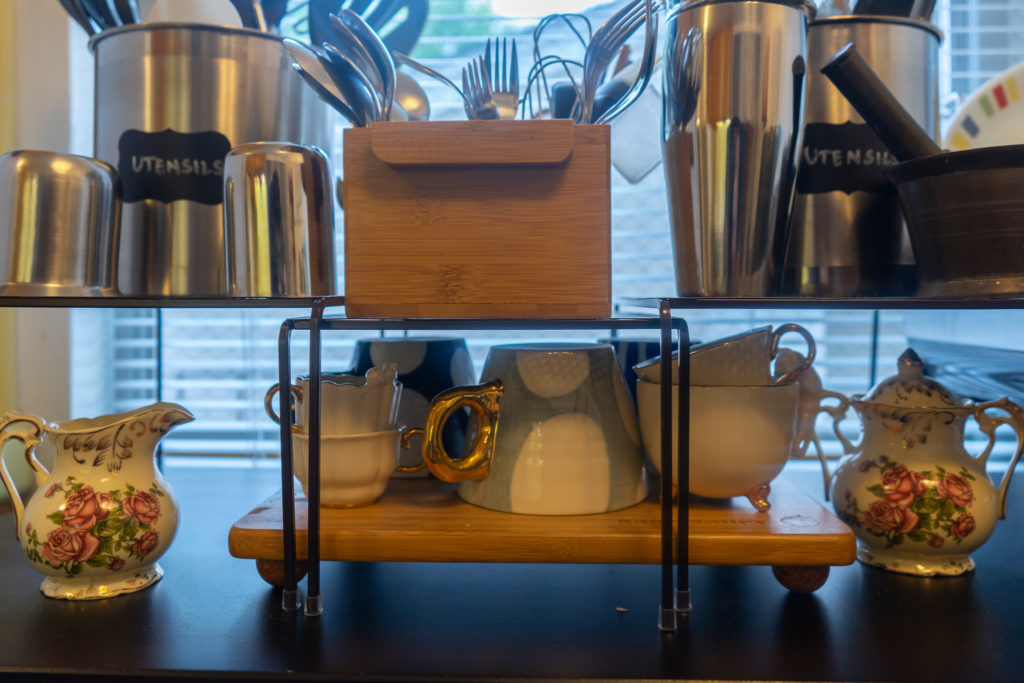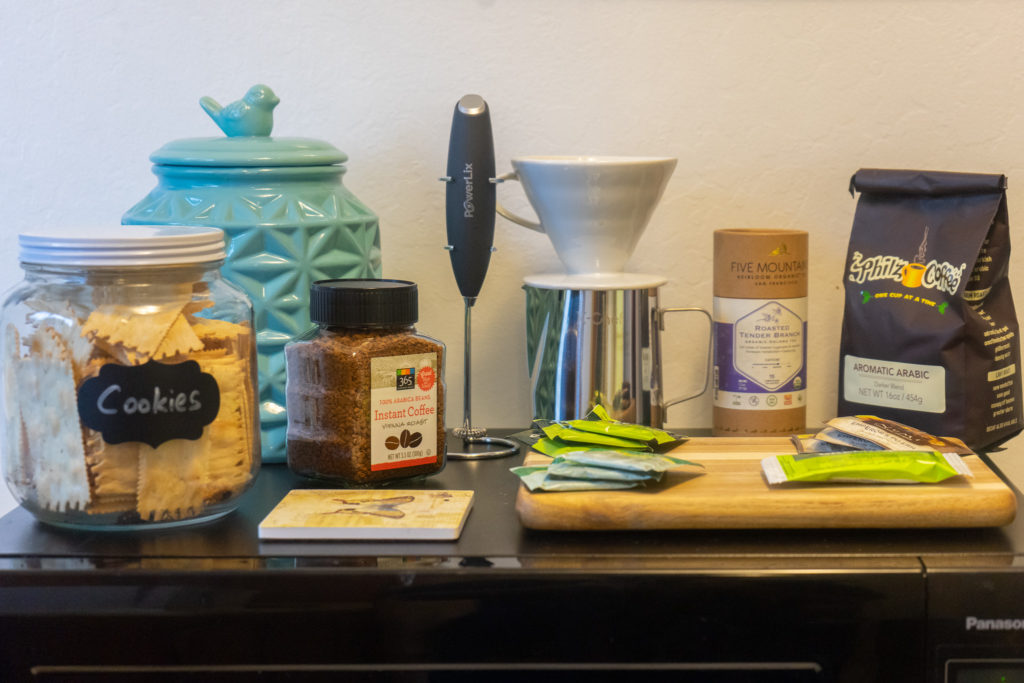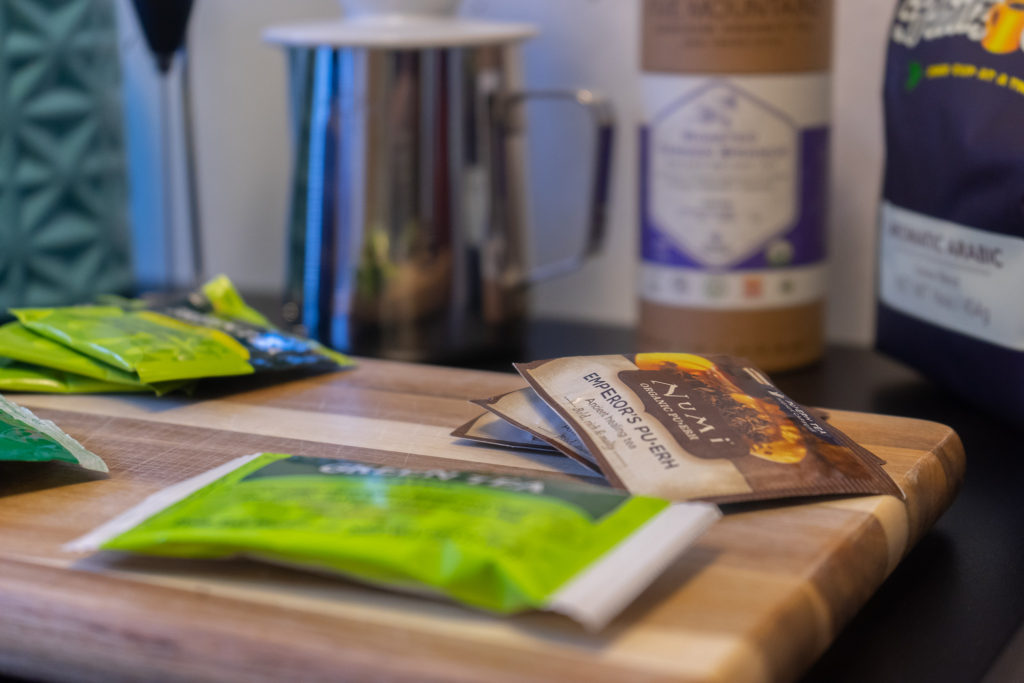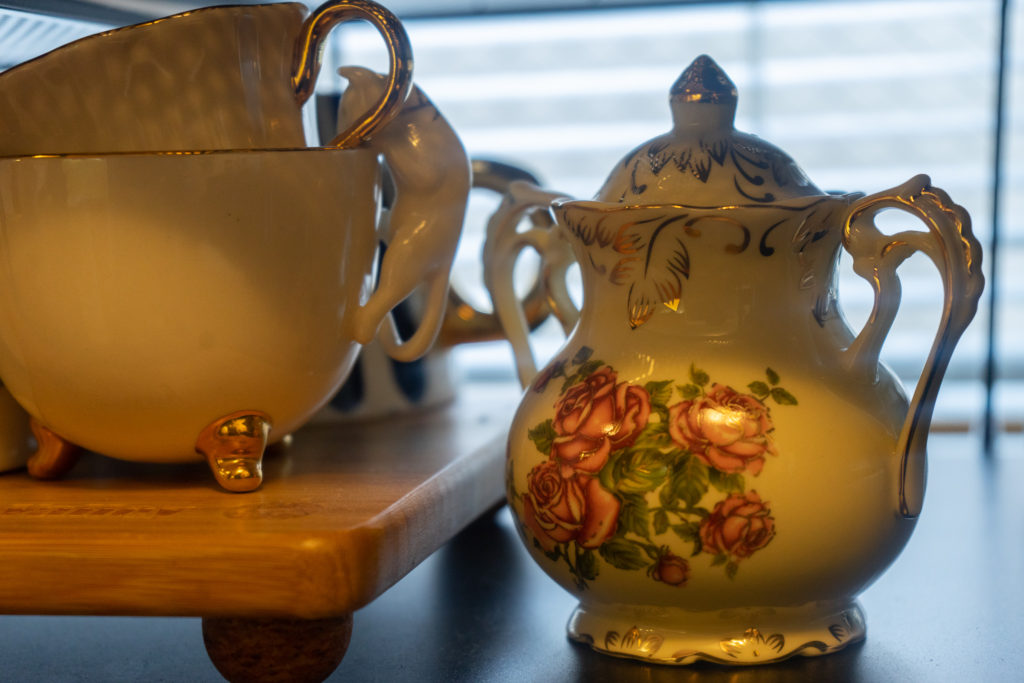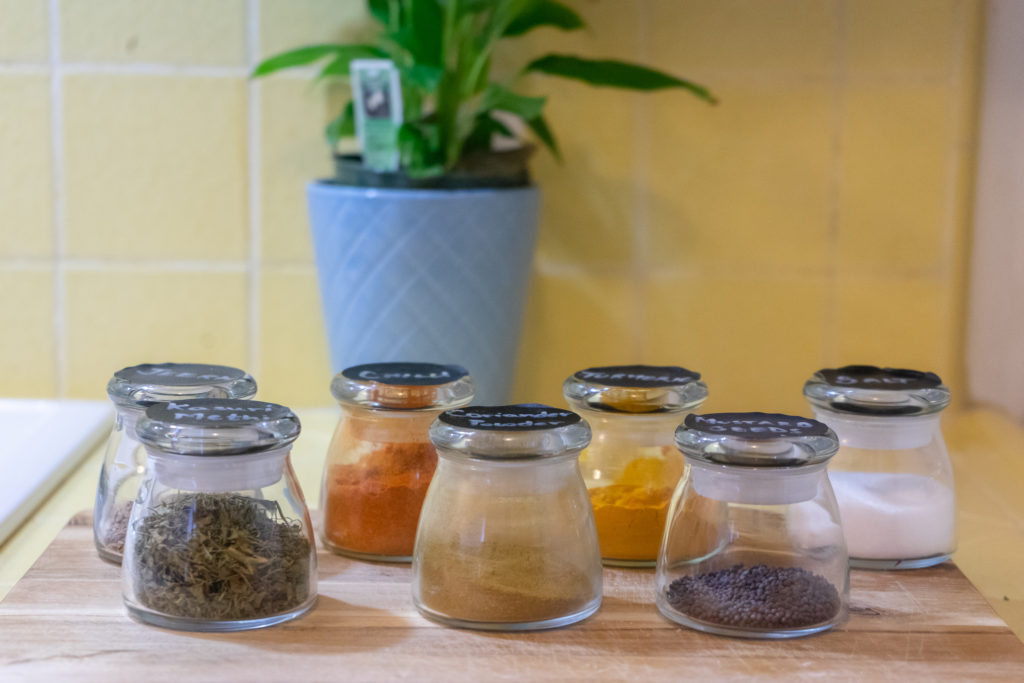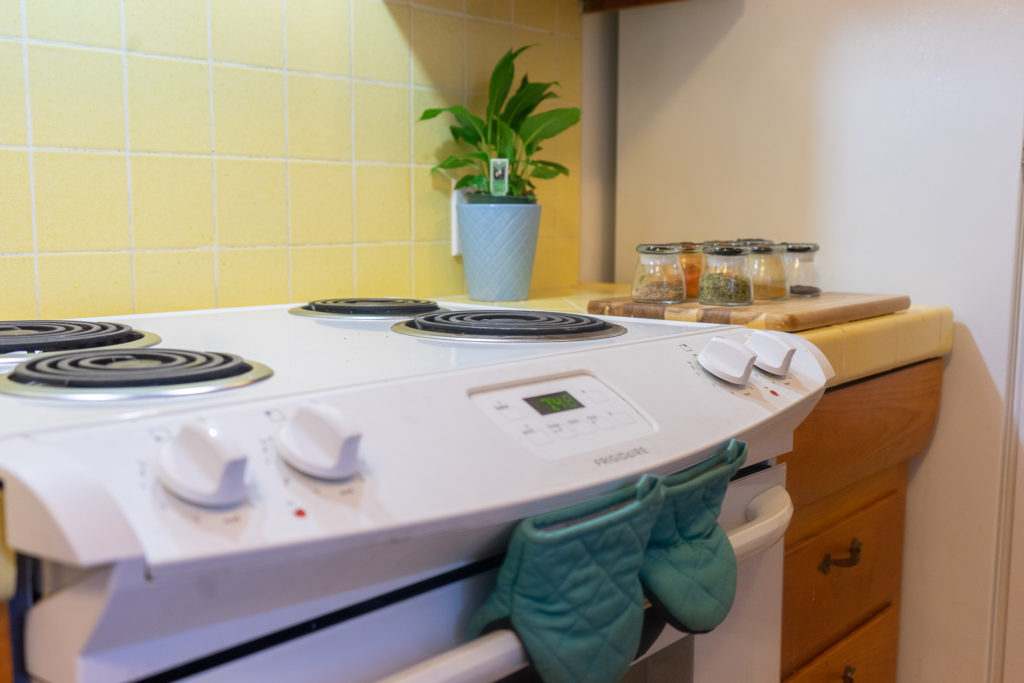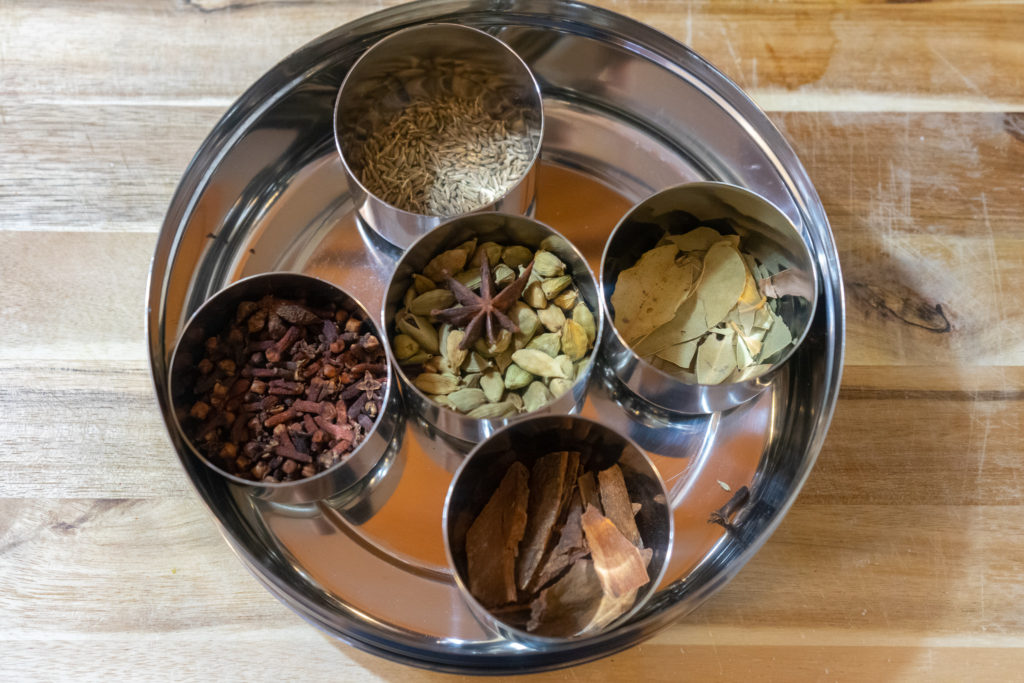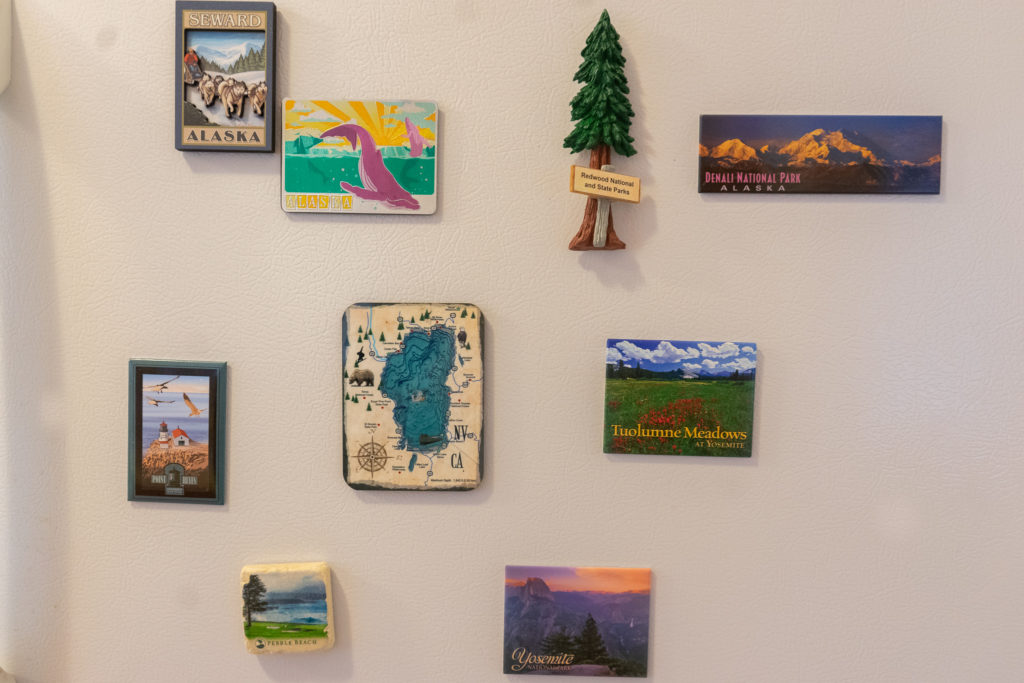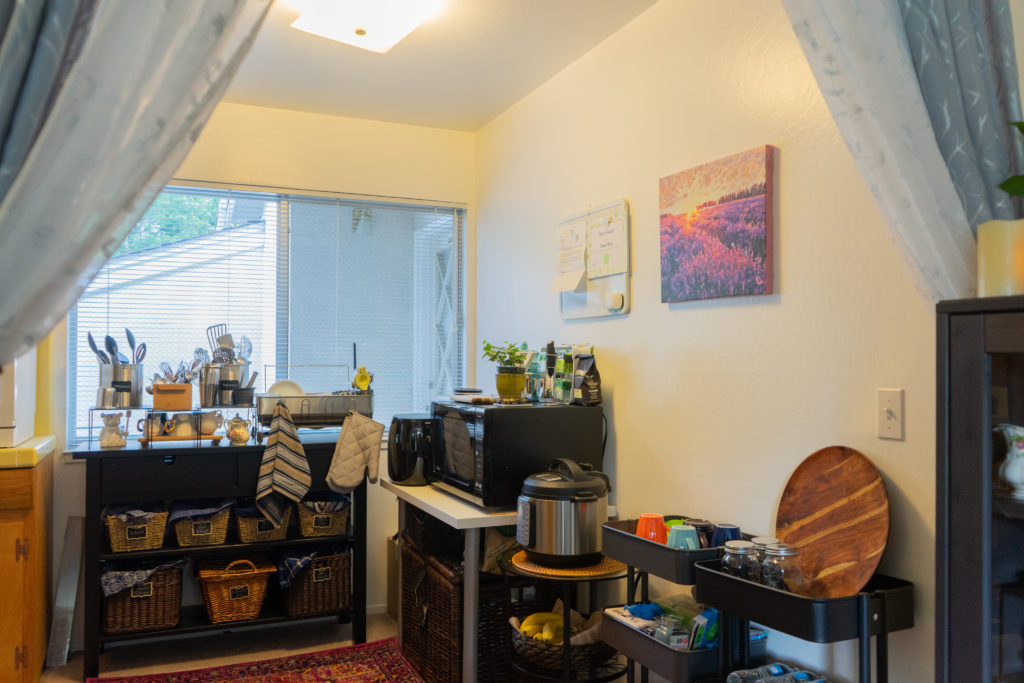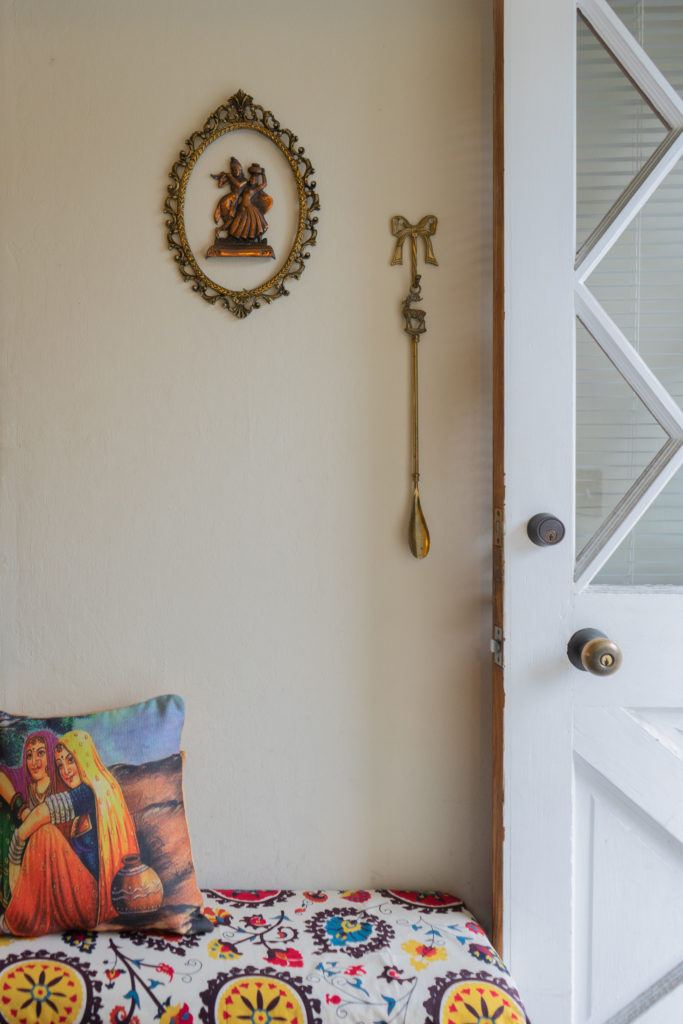 A beautiful collection of Antiques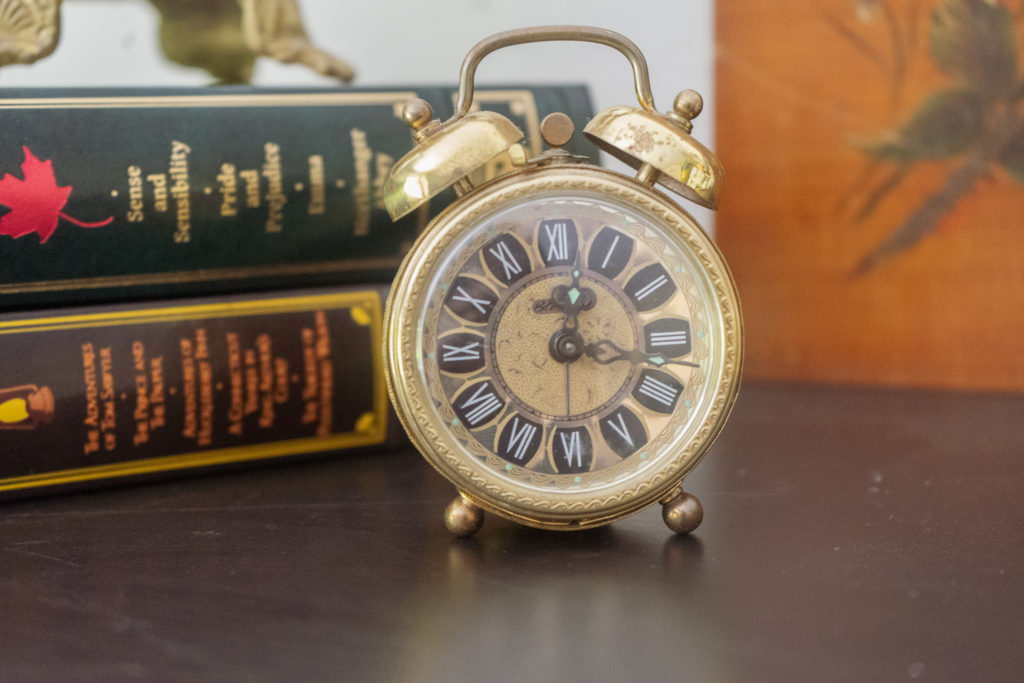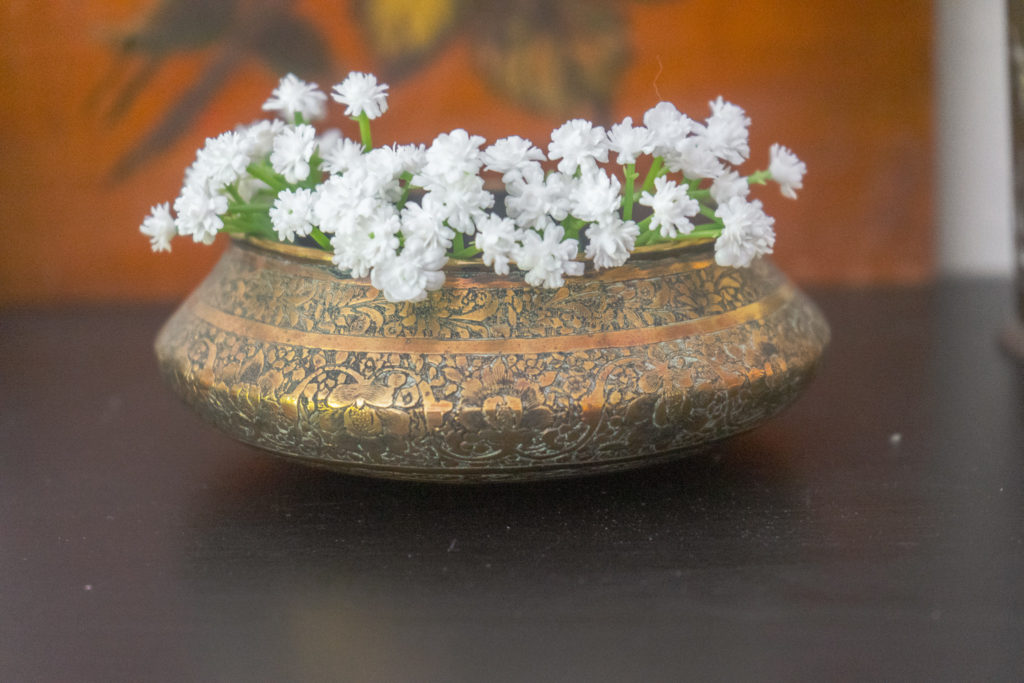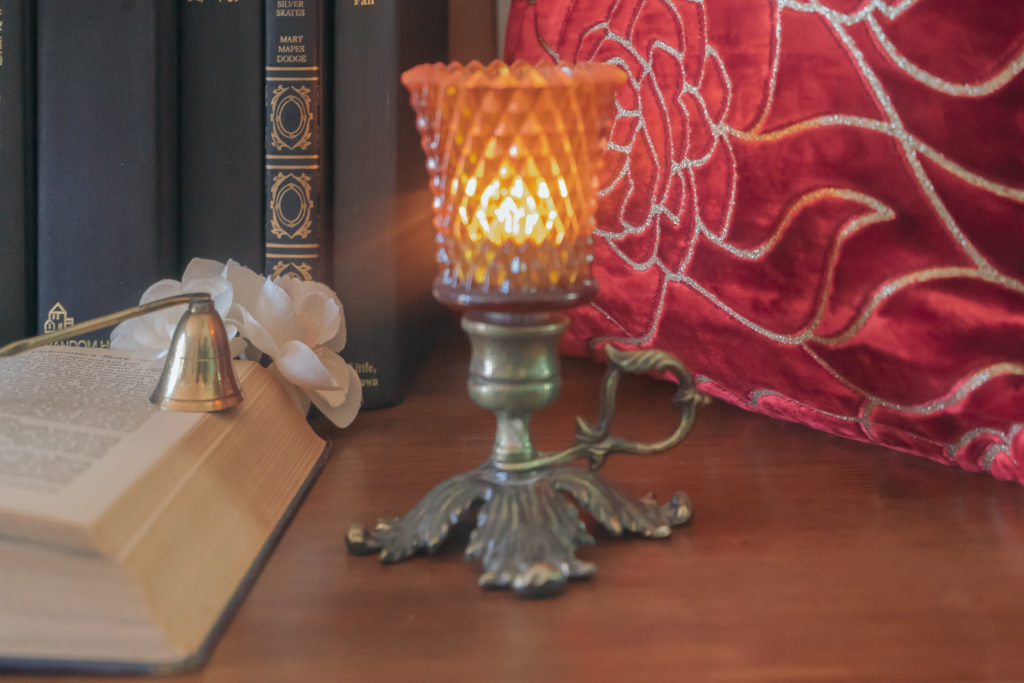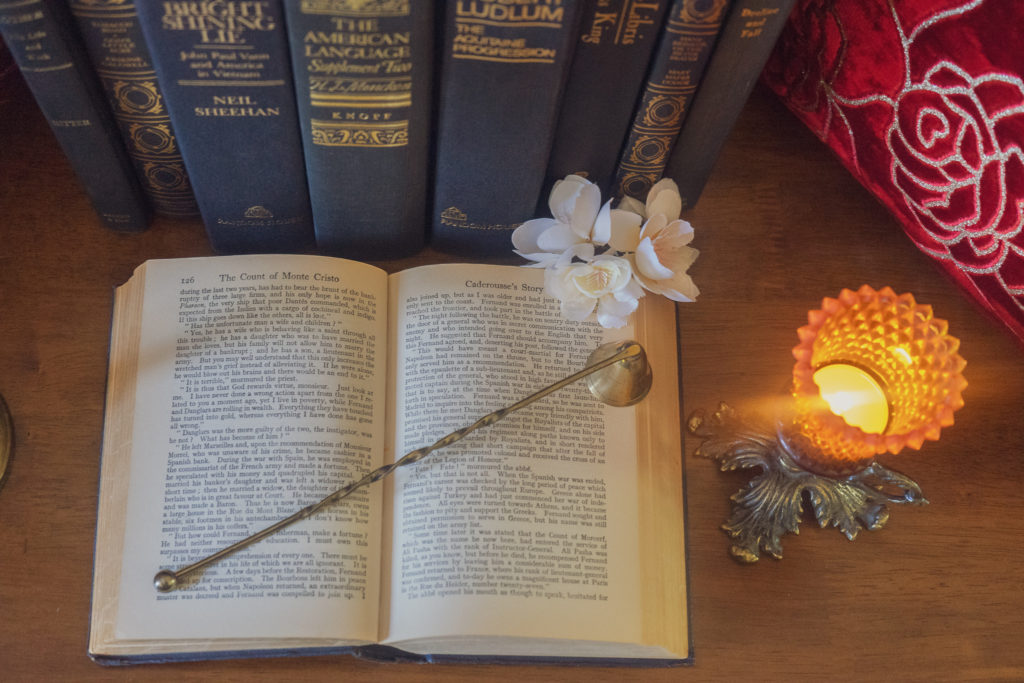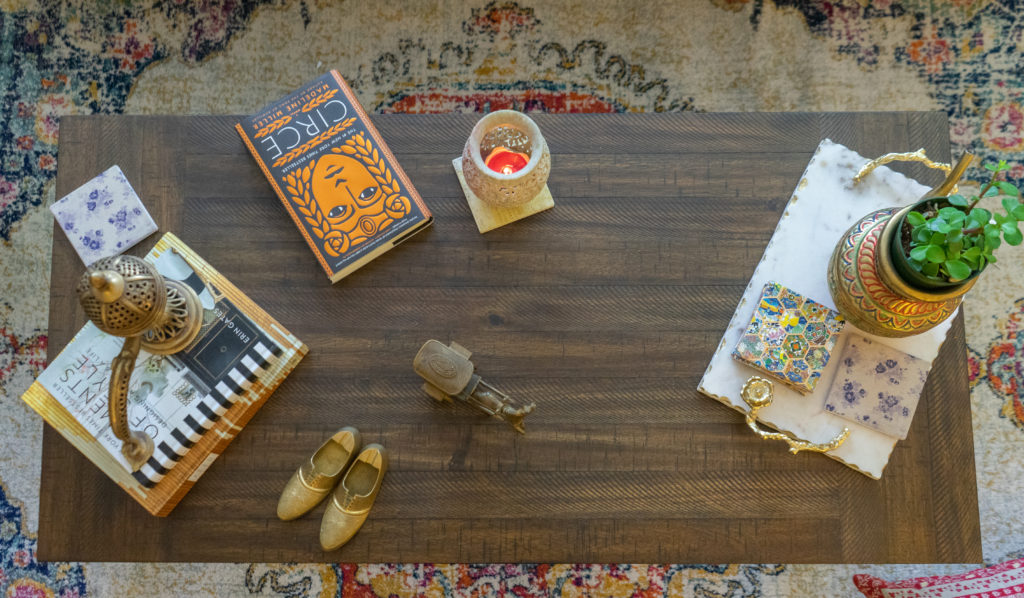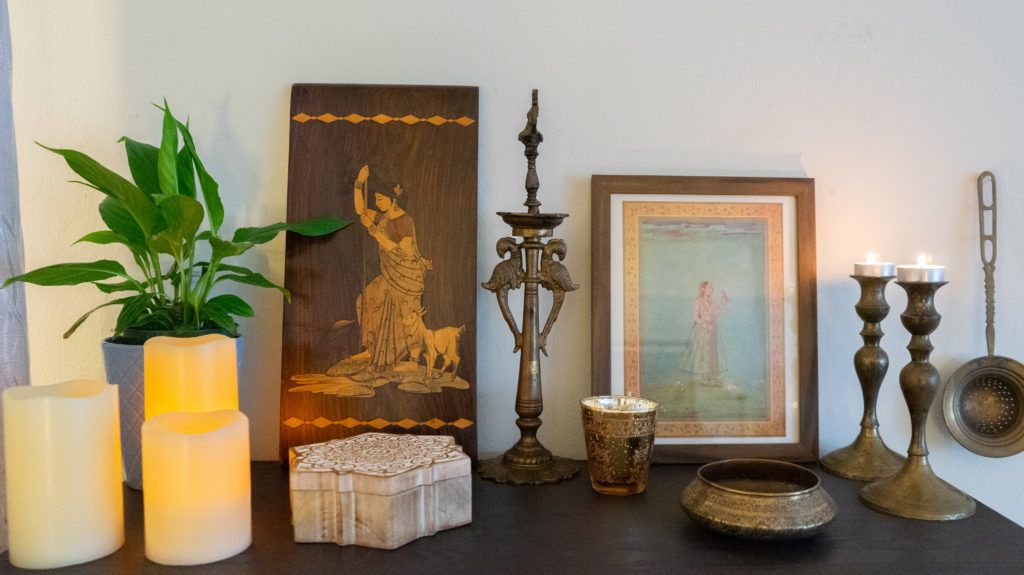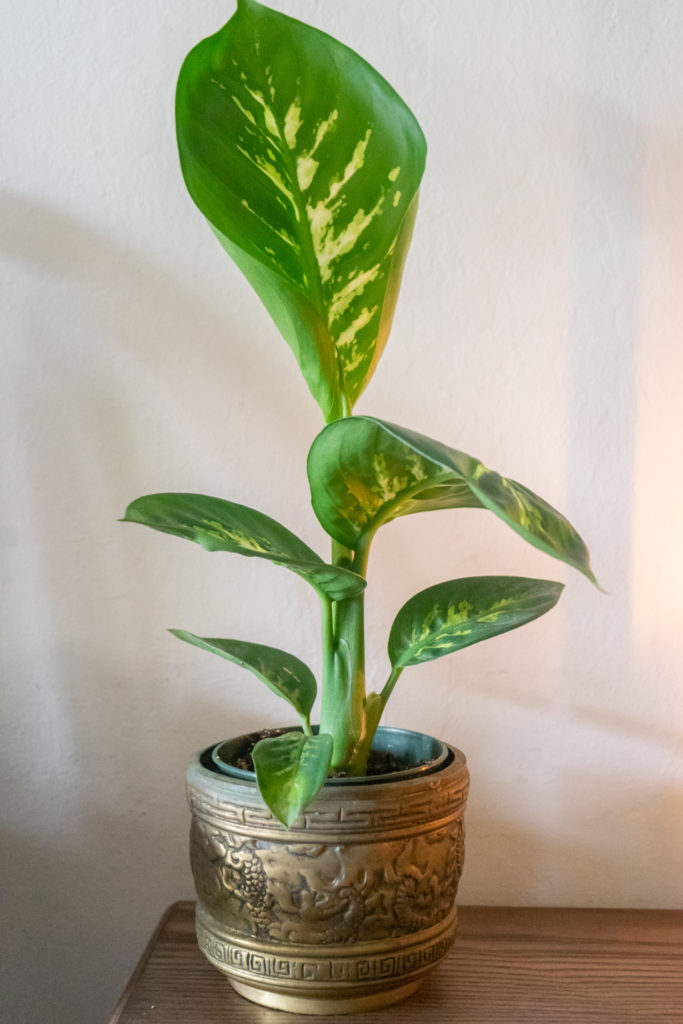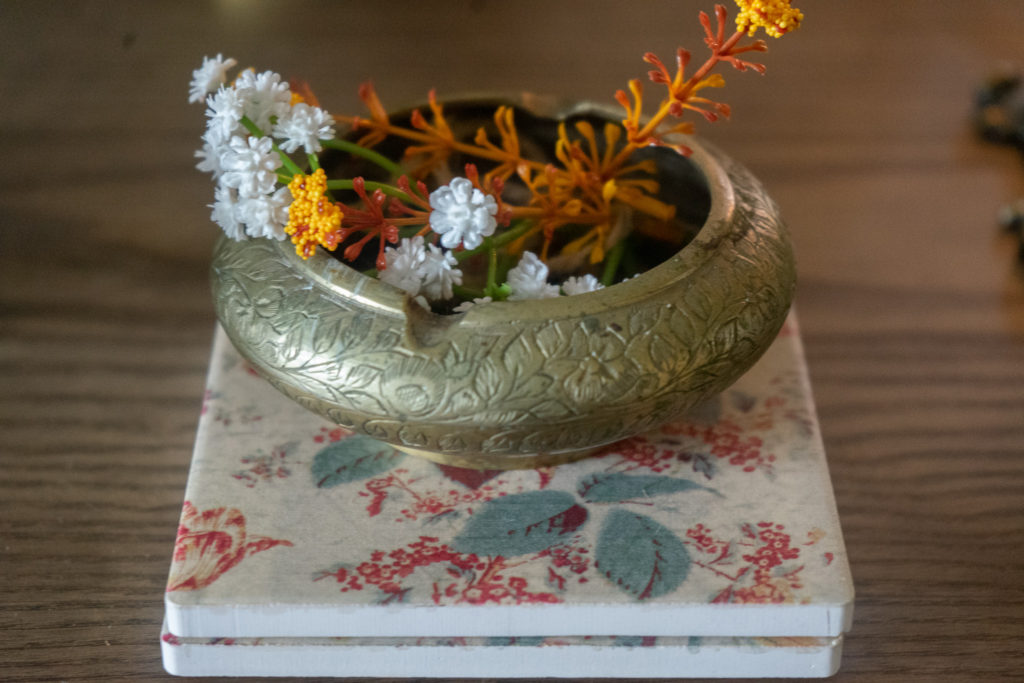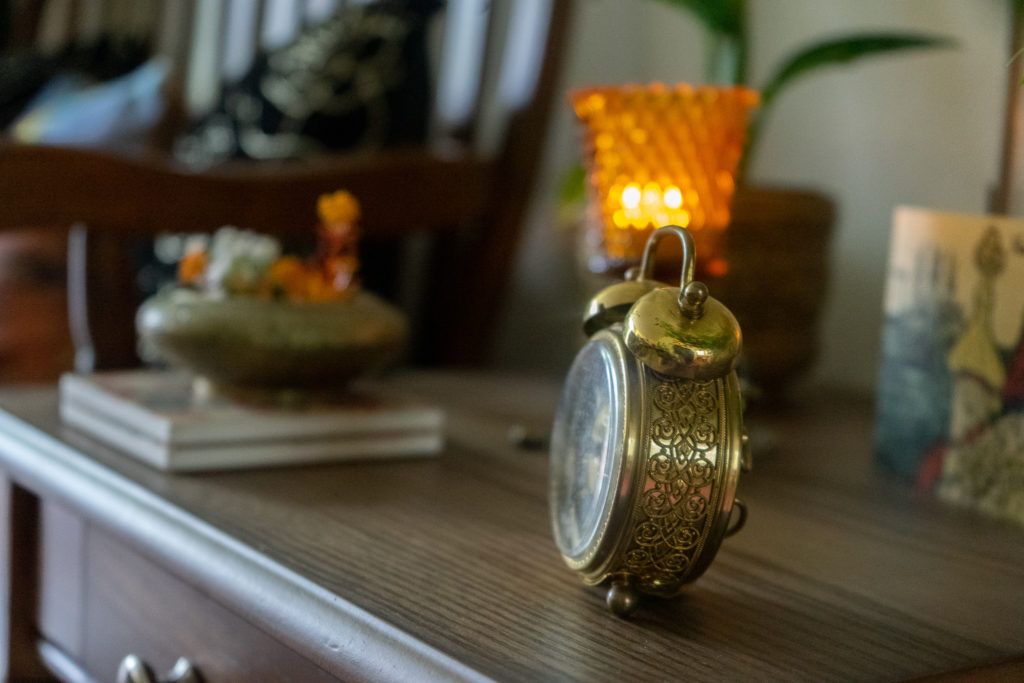 Some shots of the Living Room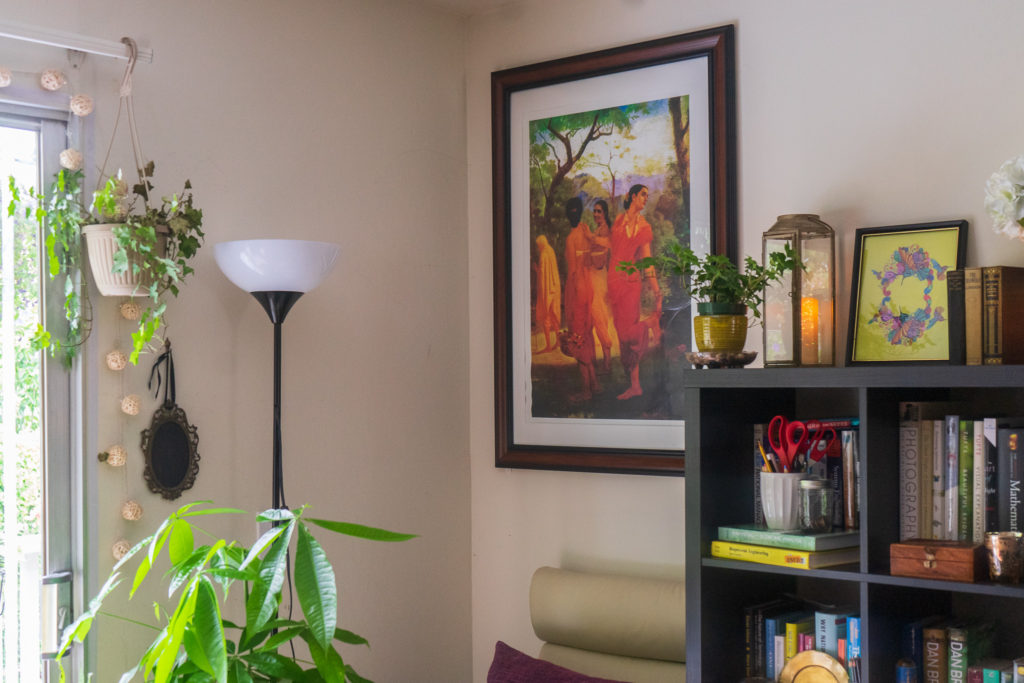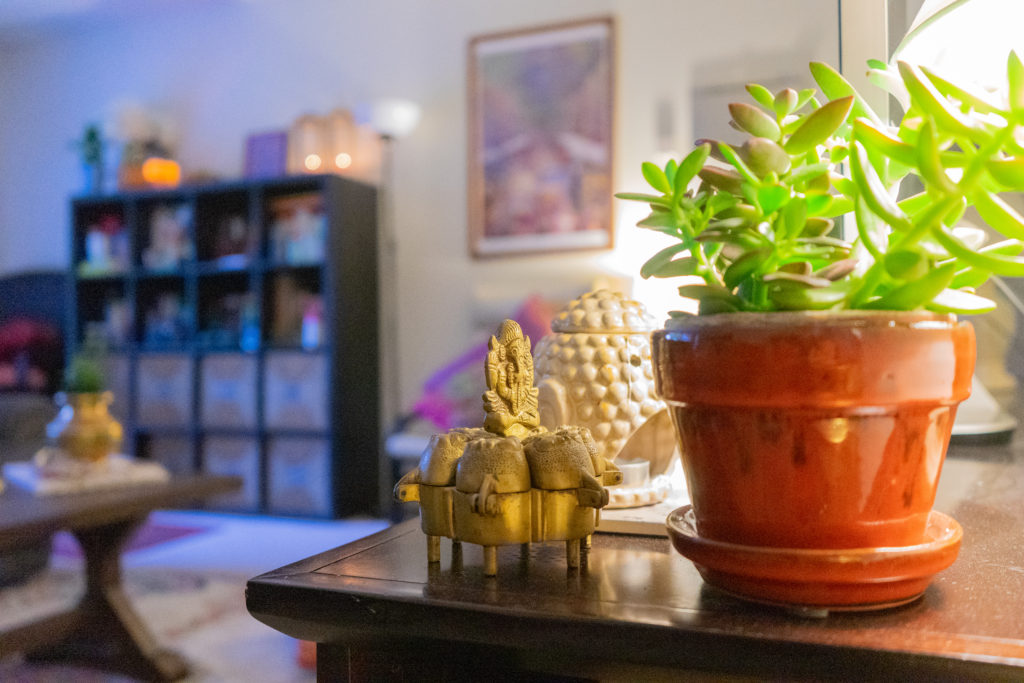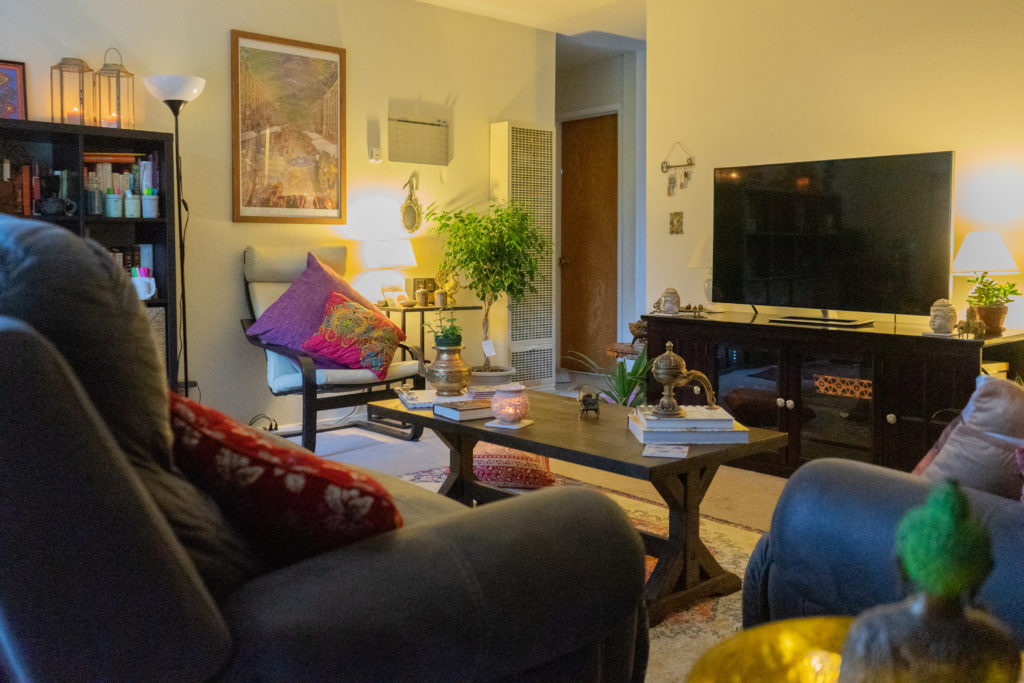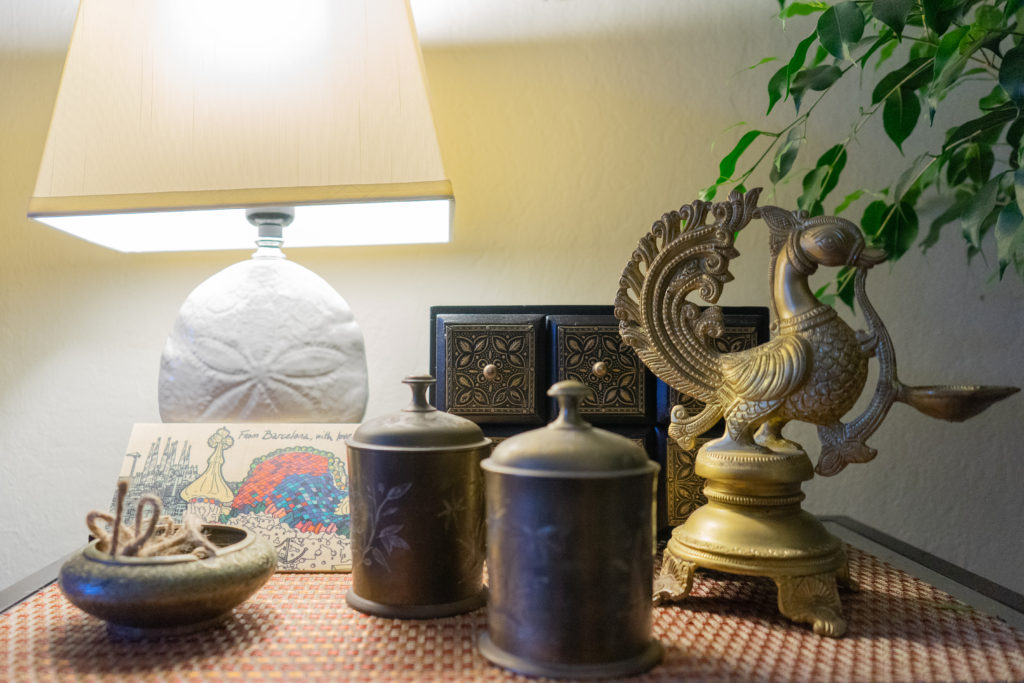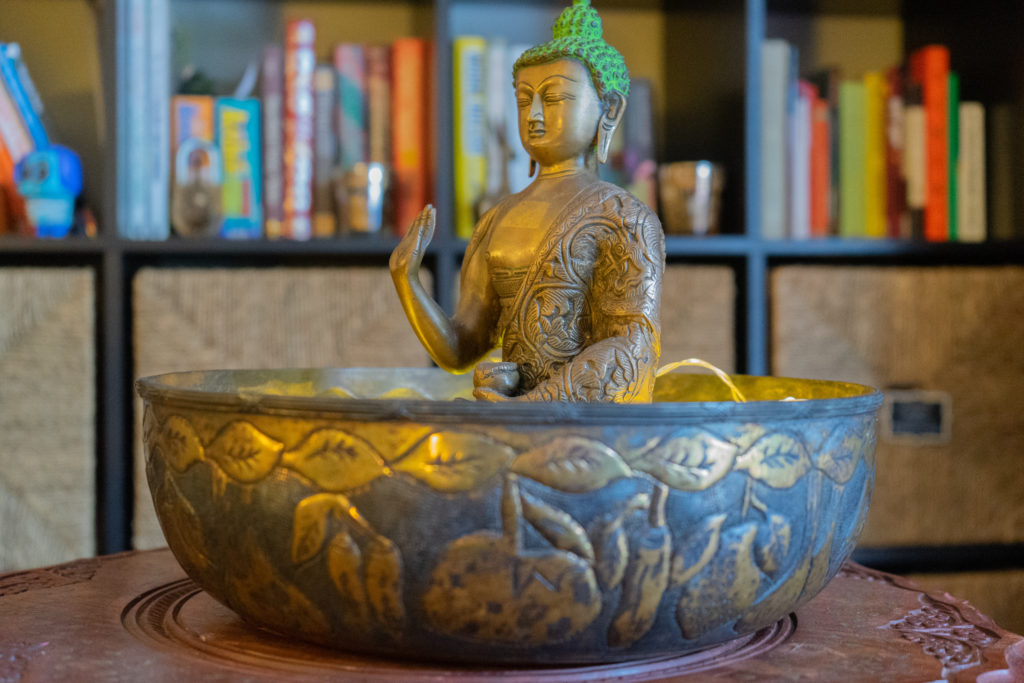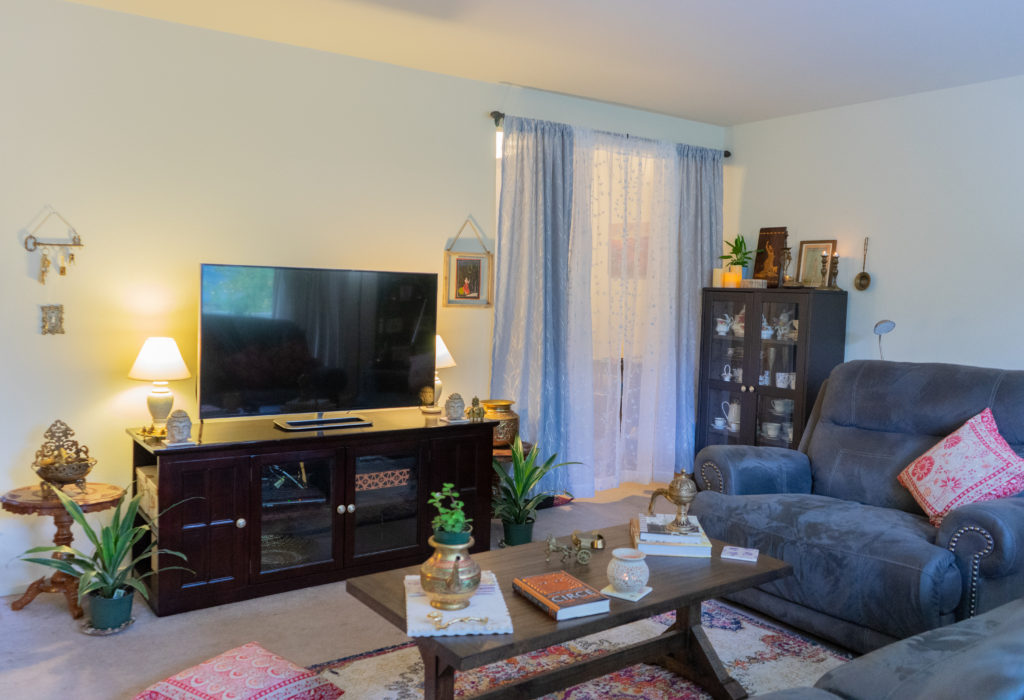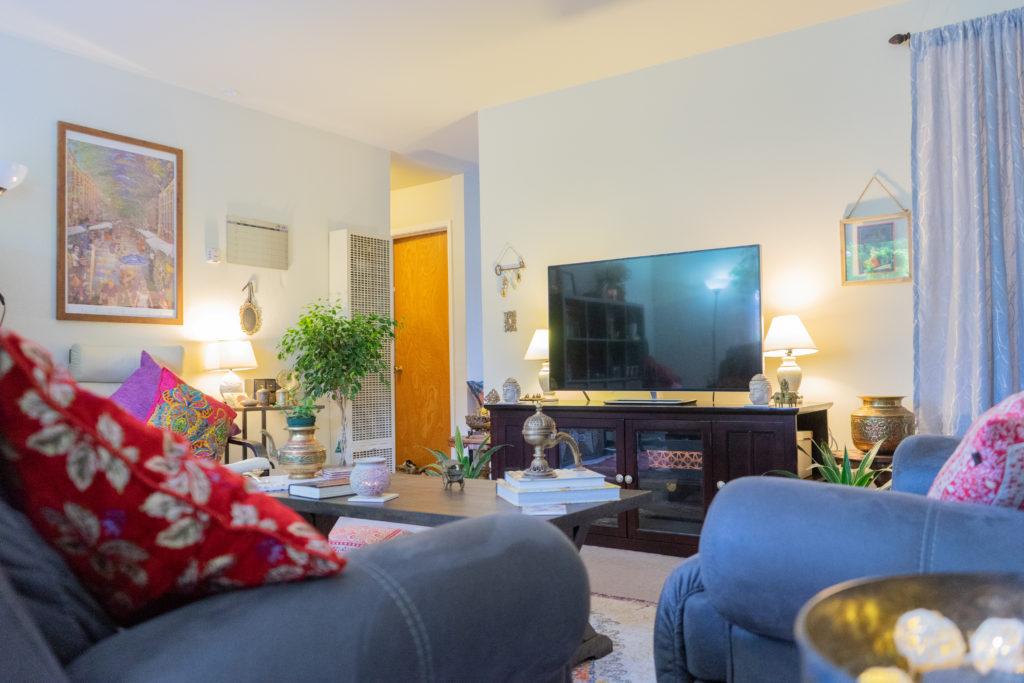 Thank you Rushika and Dipkal. I immensely enjoyed looking around your home! I always end with my favourite image from a home tour, and these are the ones that I loved the best from this home! How about you?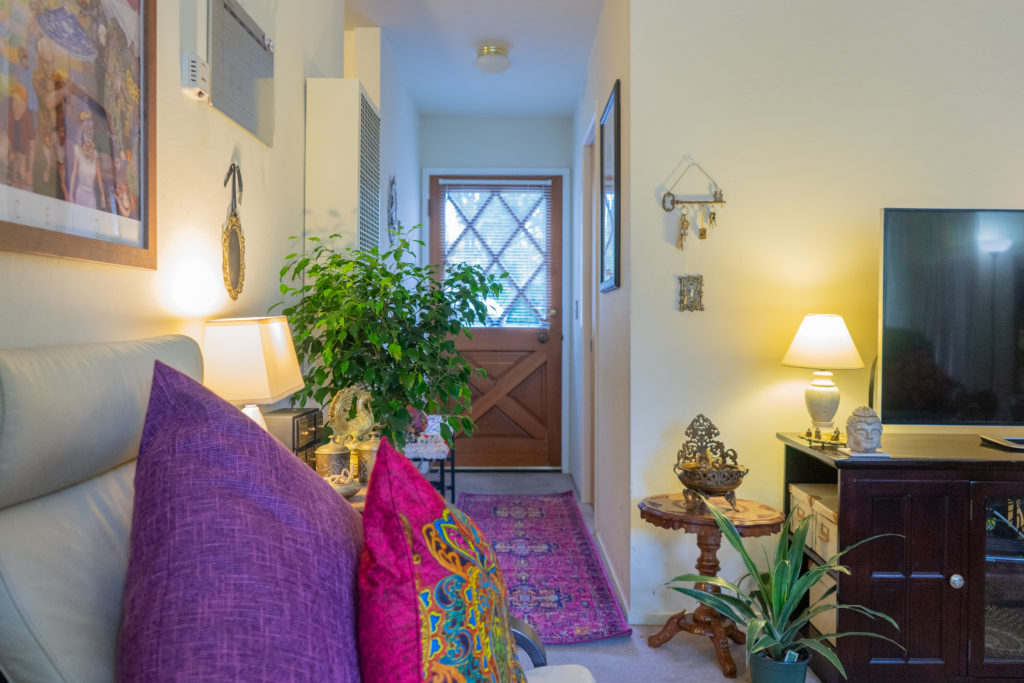 And, if you wish to save these images to your warm Pinterest boards, head to our Pinterest page (we have already pinned these up there) and pin away!
You could also follow Rushika on Instagram, to get fresh pics of this home every week!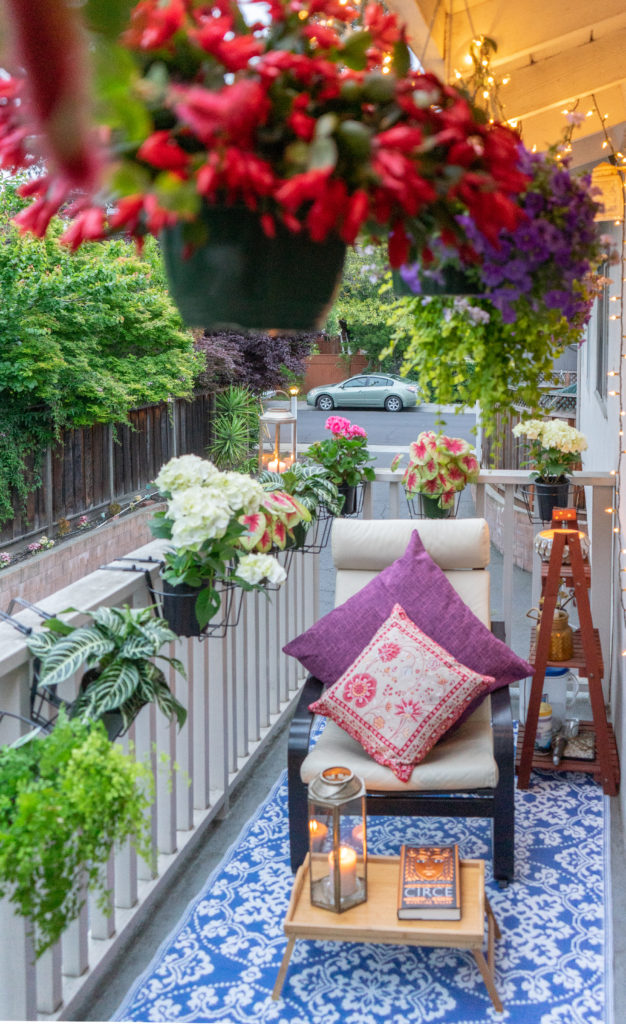 Speaking of instagram, we have a whole lot of new products that we revealed this week on Instagram, including a new edition of our popular line of frames. Connect with me Sharon on Instagram to check these out, and DM me to get the deets
Dear readers, we hope to bring you more home tours in the coming weeks. Do you want your home or a friend's home featured here? Please fill this form.