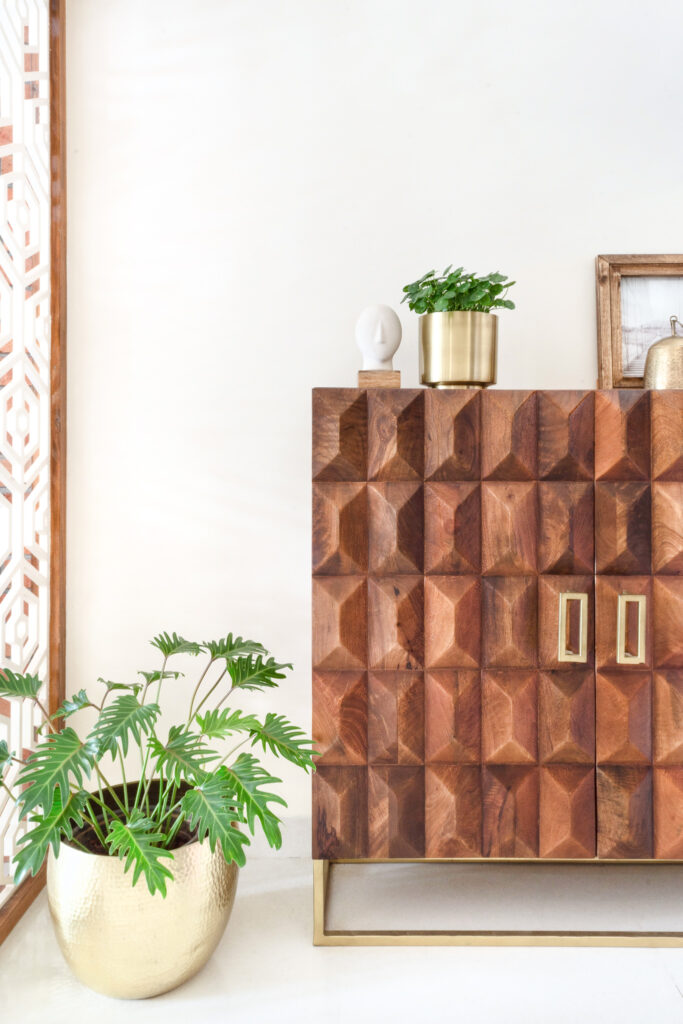 Location: Bangalore
Home: 1800 sq ft apartment
Residents: Nehal, Chetan and their two sons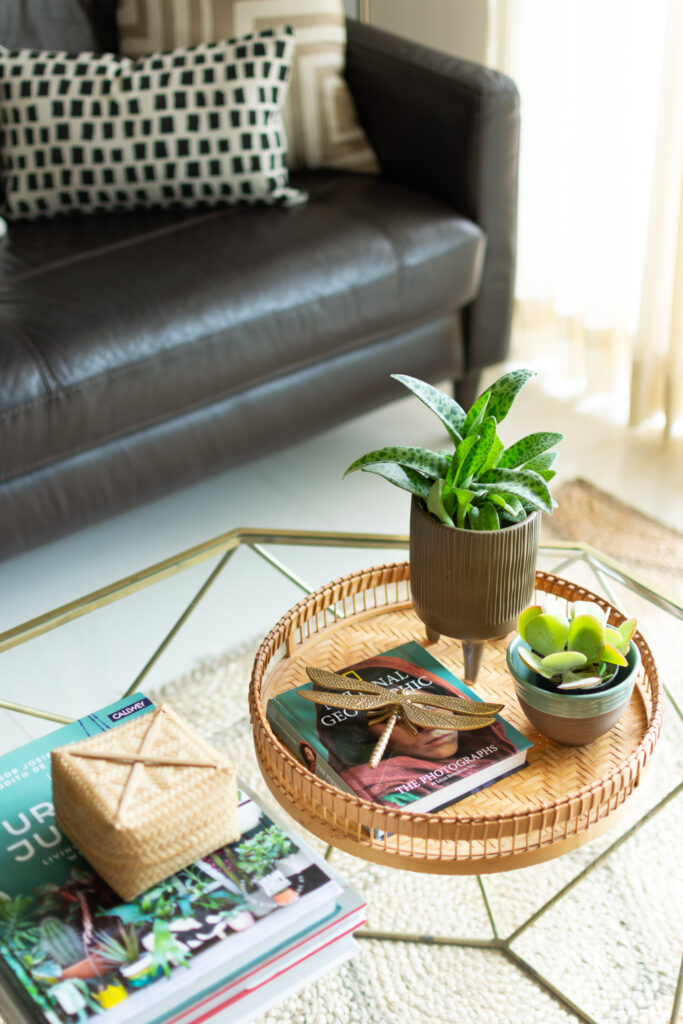 Nehal and Chetan moved into their Bangalore apartment last year, after a stint overseas. "It's our first big investment as a couple!!" beams Nehal. If you ever doubted the phrase, 'it's all in the details' then this home should clarify everything for you 🙂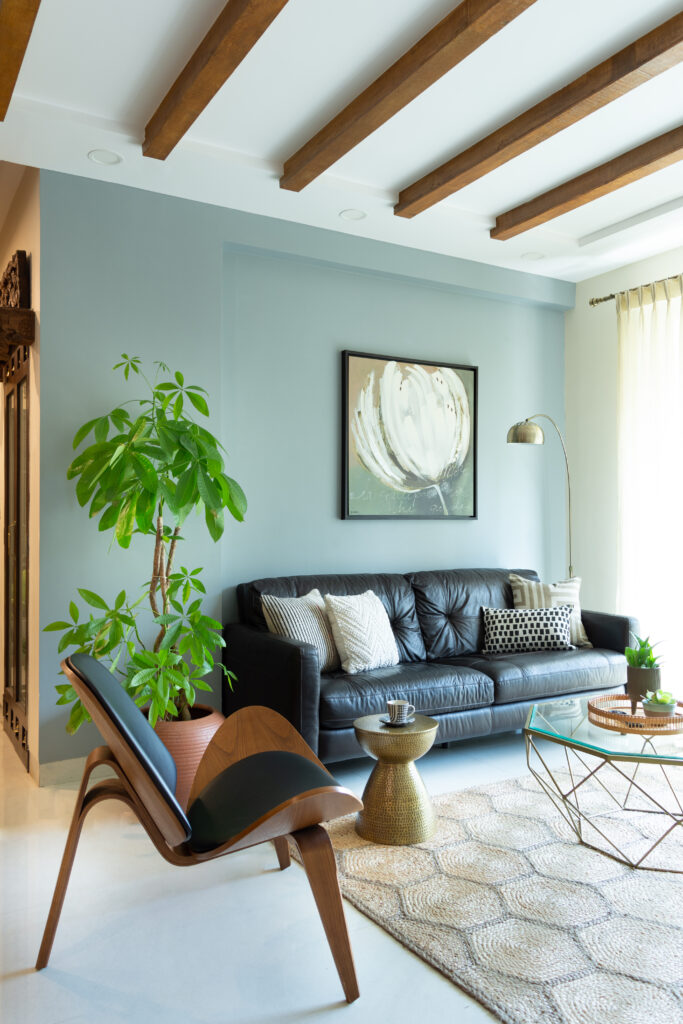 Nehal has mastered the art of including interesting little touches, bringing life to the lovely mix of contemporary decor with a hint of the traditional. I'm impressed that each room you walk into is a surprise, and a lovely one that! Come, eavesdrop as I have a tête-à-tête with Nehal, and scroll through the images of her lovely home!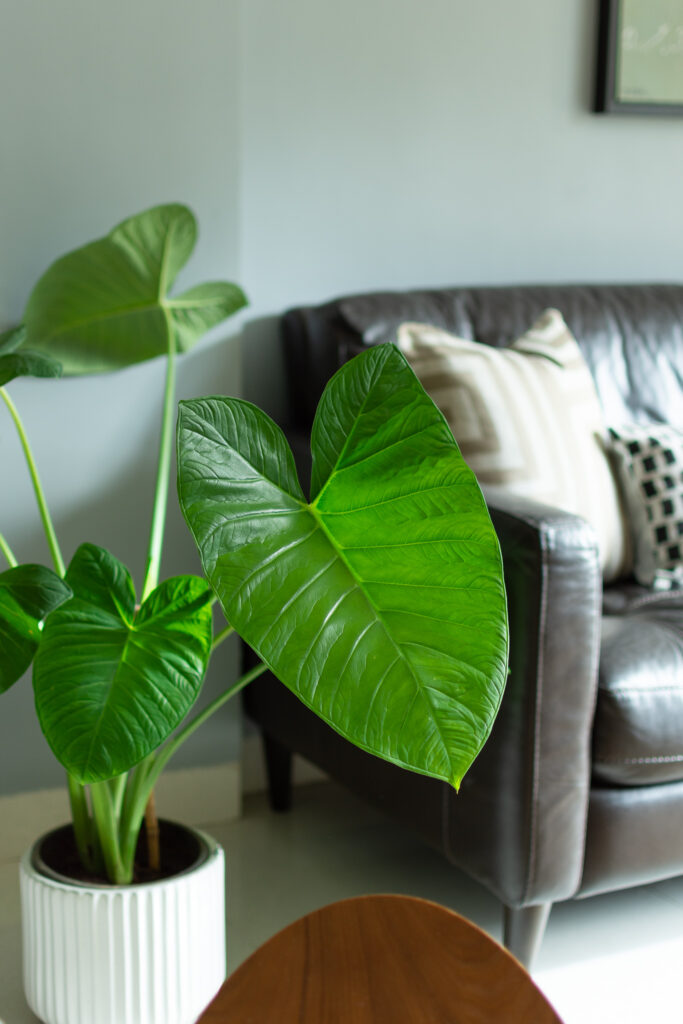 What is your decor style?
I love this quote – "We all have a story to tell and part of the way we do this is through our homes" – Nate Berkus.
I'm unapologetically obsessed with home decor. Decorating my house to me is therapeutic. My home is my happy place and my creative outlet. And chances are, if you are here and reading this, you like home decor too, which makes me like you already 🙂 My happiness quotient is 'joy in life is in the little things' I am a strong believer of this mantra. My home resonates with all of the above 🙂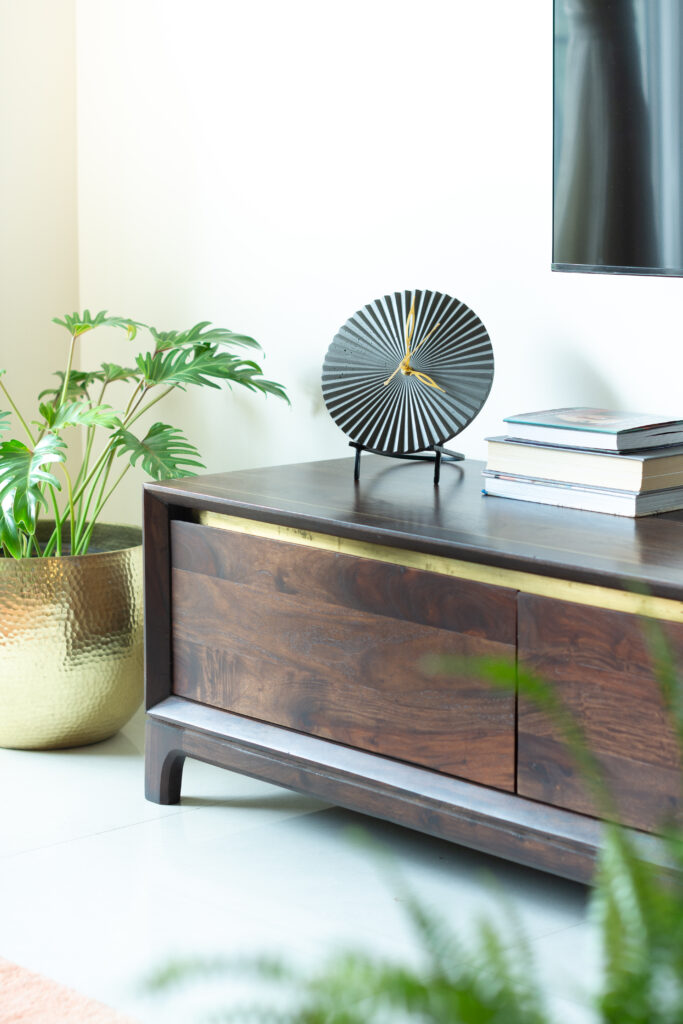 My husband's work called for multiple relocations between countries and that gave me plenty of opportunities to venture into new home projects 🙂 New county, new home, new project!! While a few may find the idea of multiple relocations crazy, for me, they were uber exciting! I thoroughly enjoyed and looked forward to it 🙂 Now we are back to India, back HOME, and I am back to my new home decor project 🙂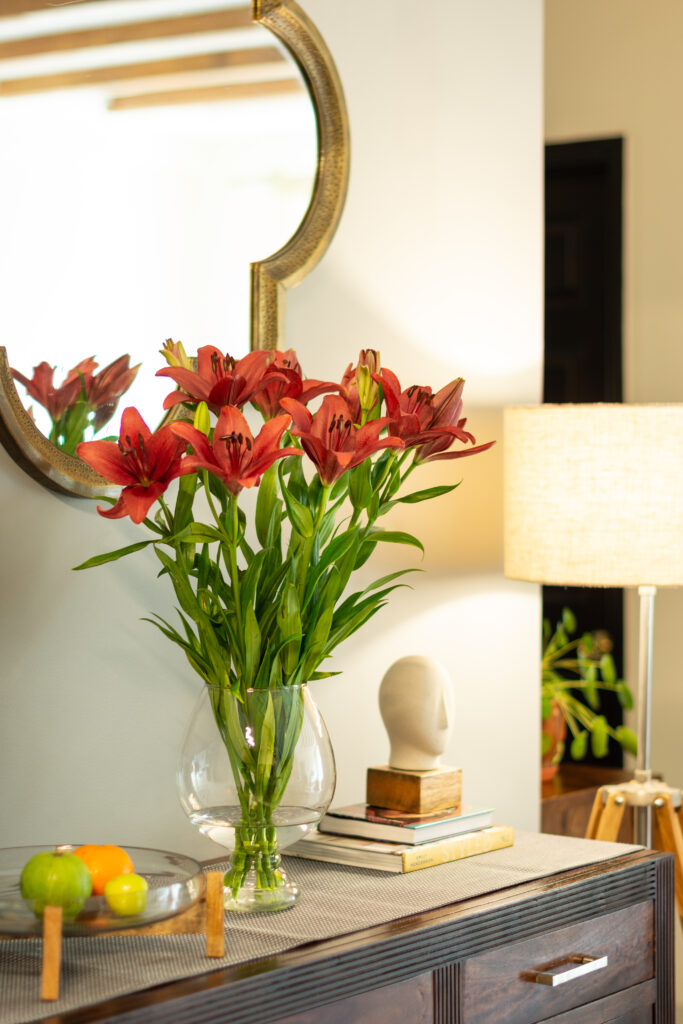 With years of travel and stay outside of the country, my home decor style has evolved… While my heart is still true to the warm and colorful palette of Indian colors, it melts to the neat furniture lines and the beige, grey and whites from the Scandinavian and western style 🙂 It was overwhelming what path to pursue when I first started thinking of ideas for my new abode.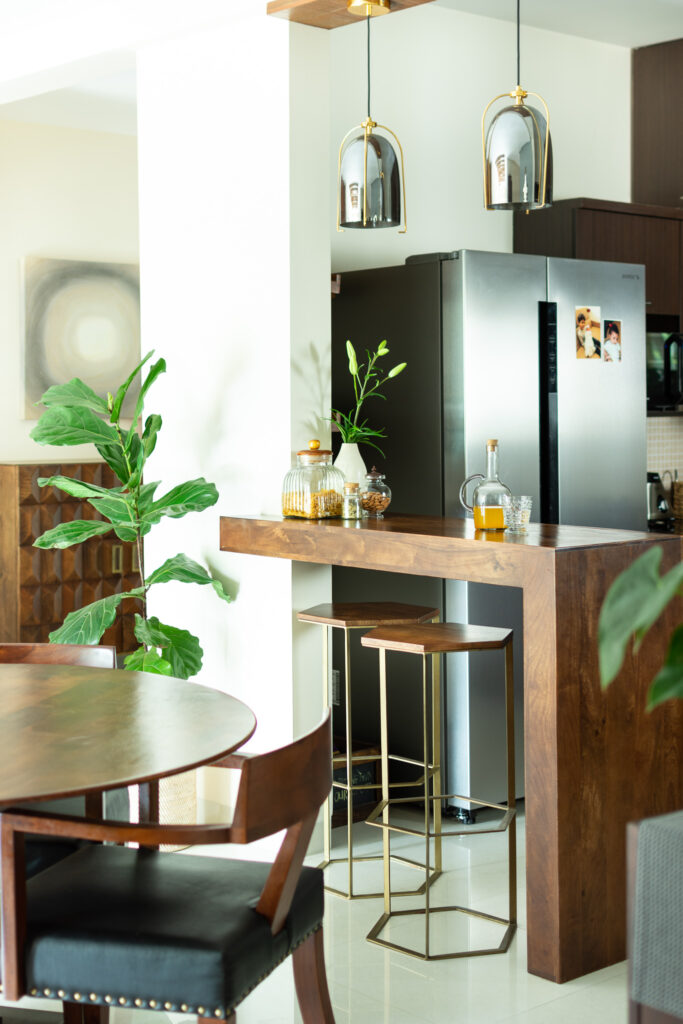 This is when I stopped thinking too hard. I decided to let the creative juices flow naturally, staying true to my natural style and instincts! As they say, true style has the chance to emerge when you stop worrying about what everyone else is doing, will think or might say… and do what makes your guts grin! Did exactly that! I also think that a home is a reflection of one's personality; it should be decorated such that it feels like a real HOME, one that can be actually lived in! I have tried to achieve that 🙂 So here we are – Welcome to CAASA MIA – MY HOME 🙂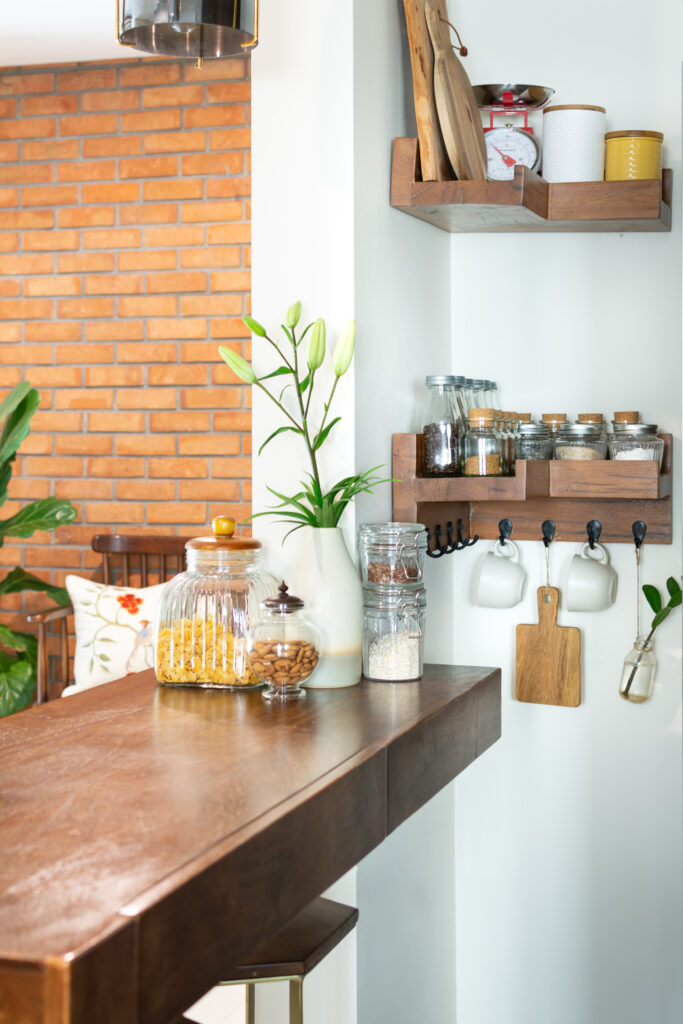 Where do you shop?
With 2 boys, one being a toddler, shopping in store is a next to impossible 🙂 I generally shop online and through Instagram stores… A lot of my collection has been from the various countries we have lived in over the last 10 years…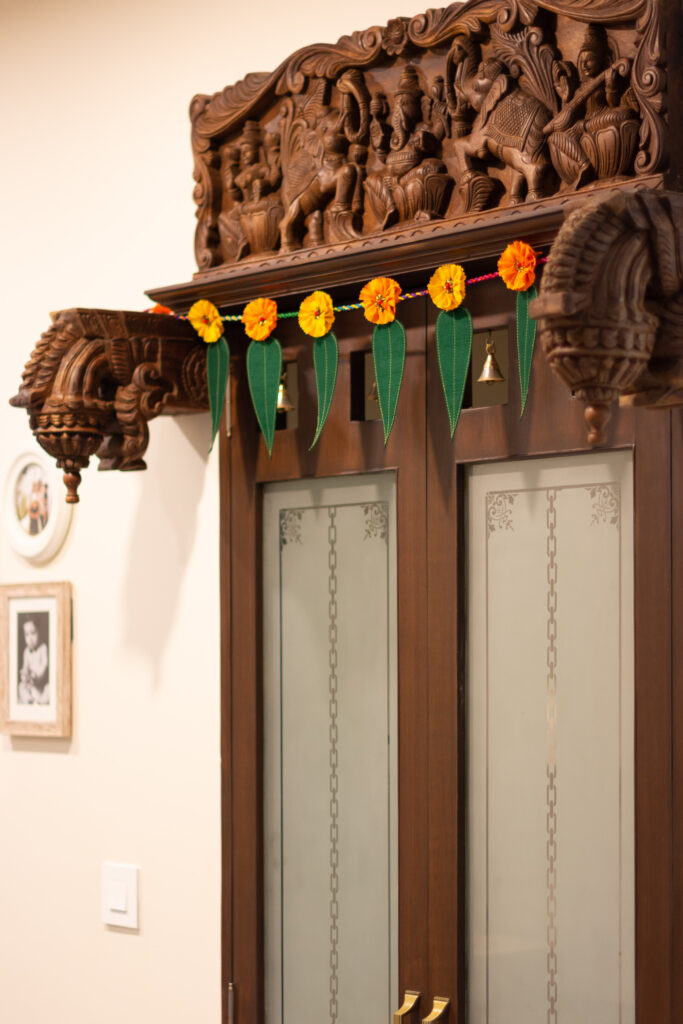 Any particular reminiscences w.r.t doing up your home?
Oh yes 🙂 We moved back to India from the UK last year. Our shipment from UK would take a couple of months to reach us, so we thought now would be a good time to finish off with the interiors!! So here we are… the 4 of us (My husband, myself and our 2 boys) still living in the house, with the 8 jumbo suitcases we carried with us from UK… ready for the mammoth task of interiors to begin!! 🙂 With all the moving we have done in the past few years between countries (Canada to USA to UK), we thought coming back to India, back home, would bring an end to the moving!! But it seemed like that wasn't happening as yet, there was more in store for us!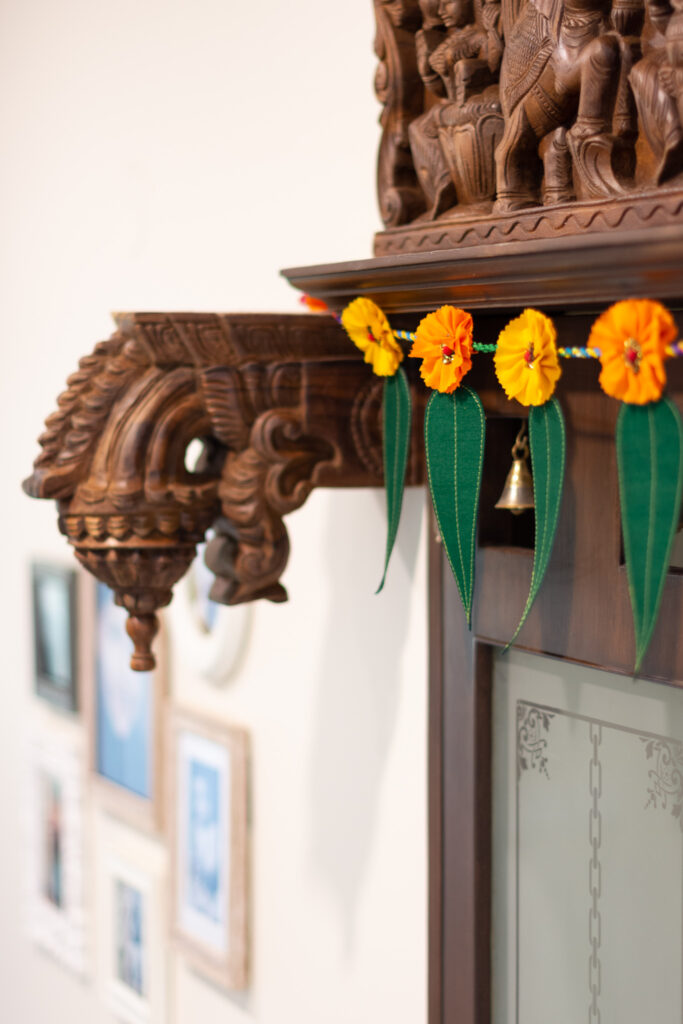 We were now moving with our 8 huge bags each day between rooms!! ?? You are right!! It was crazy (or we were crazy to think it was all possible while we were still living in the house). Once the living and dining room got done, we bid good bye to the painters, carpenters and electrician, deciding the rest of the house could wait!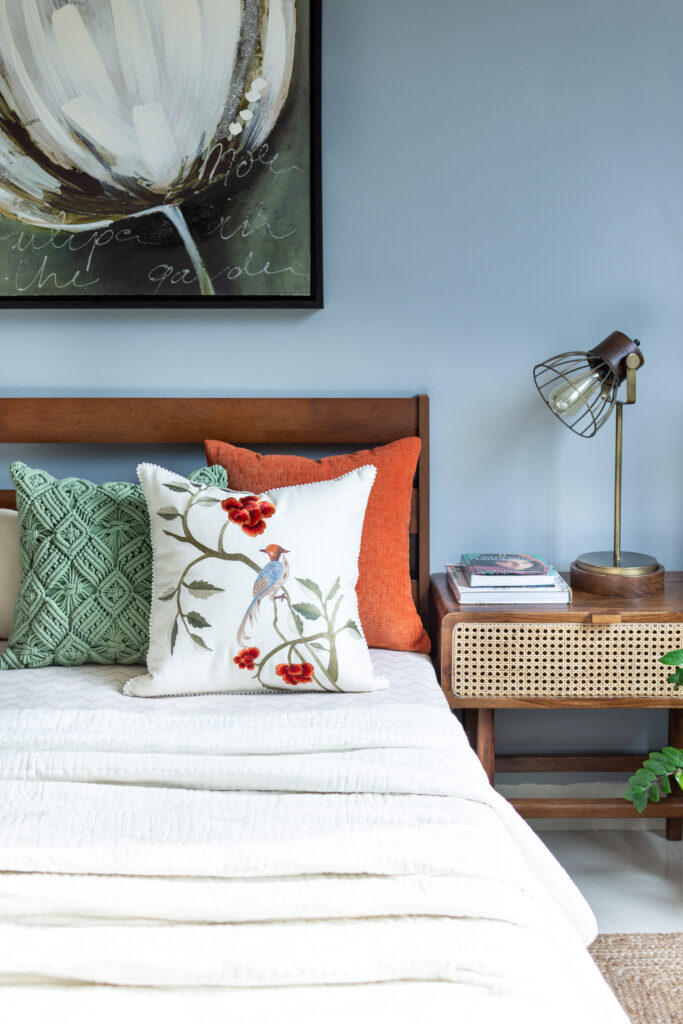 the kids' room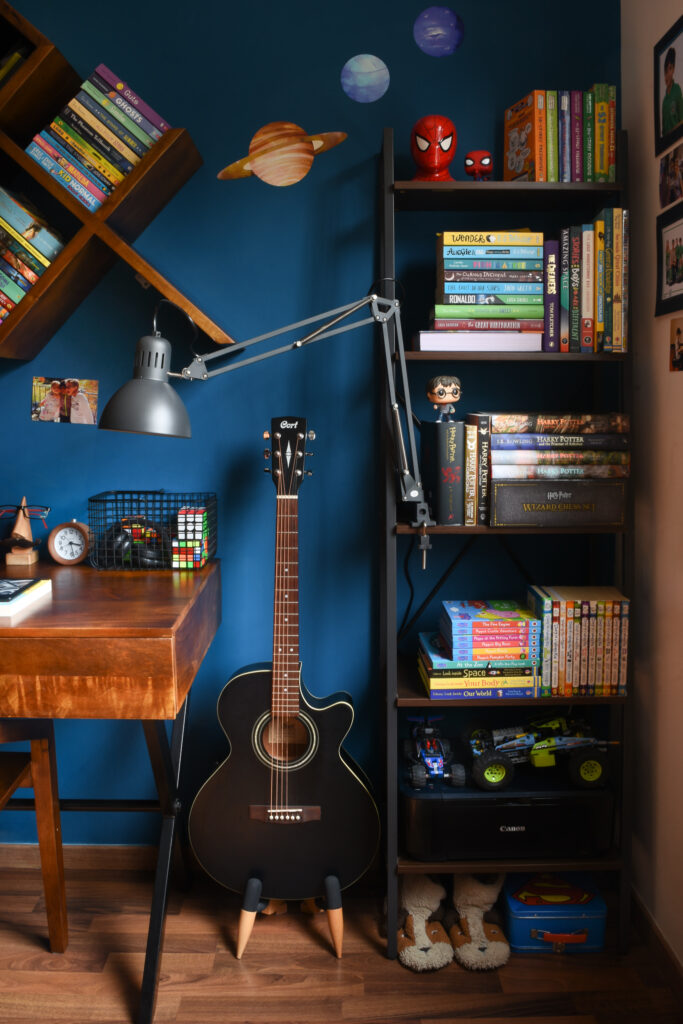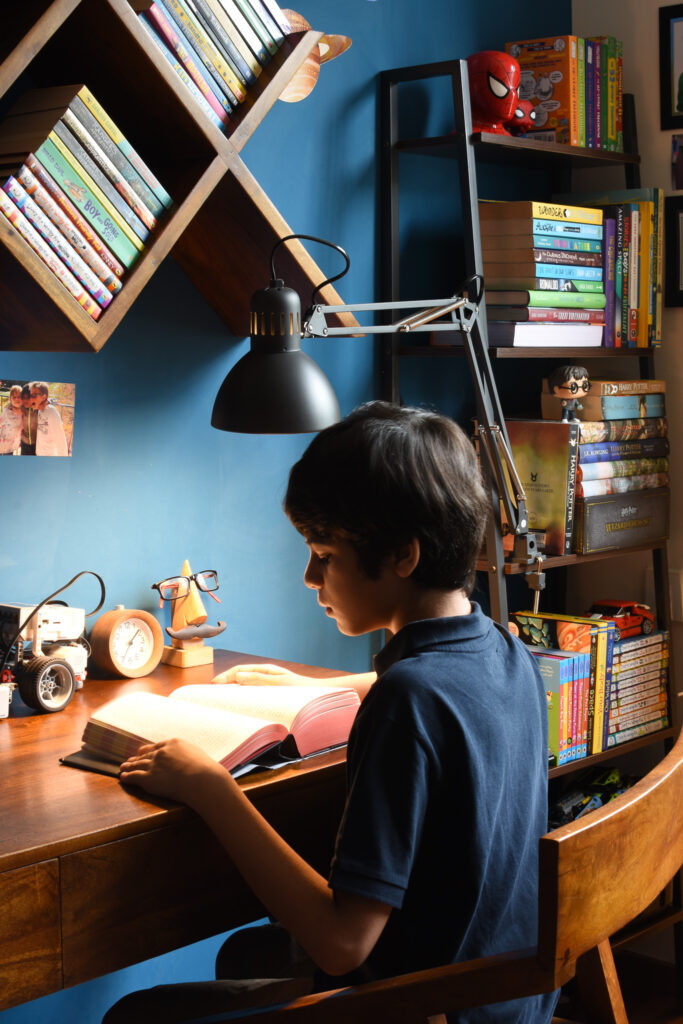 the master bedroom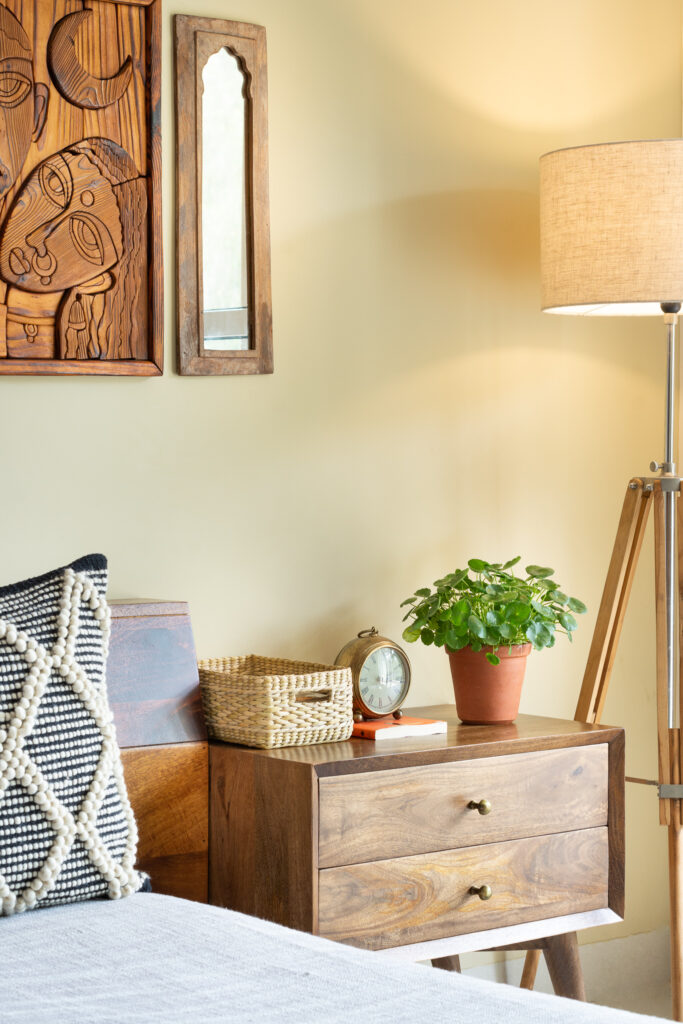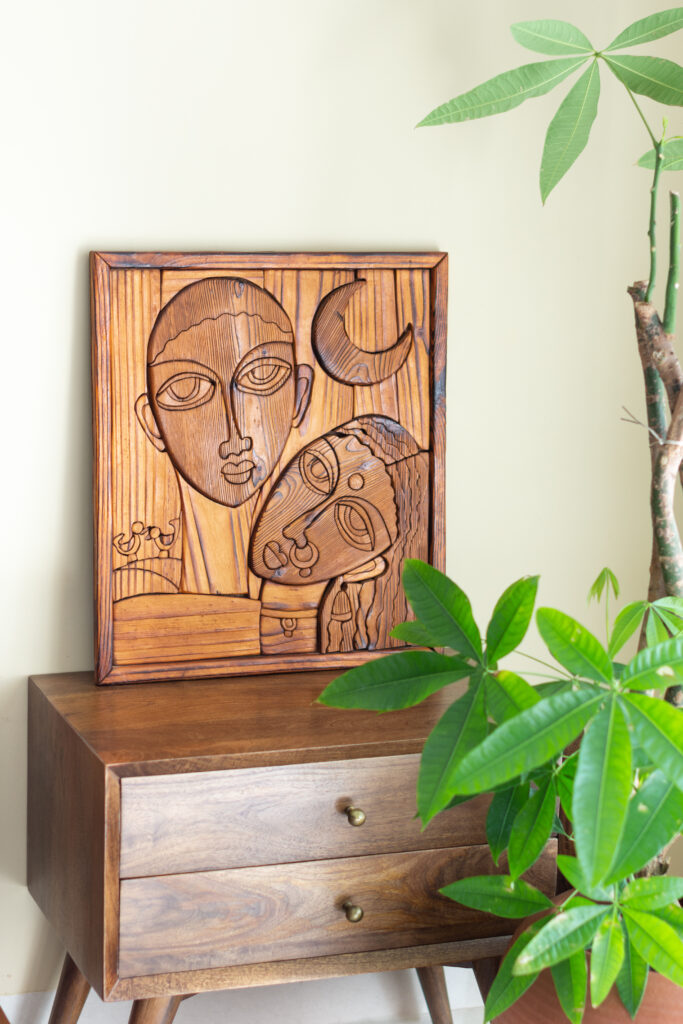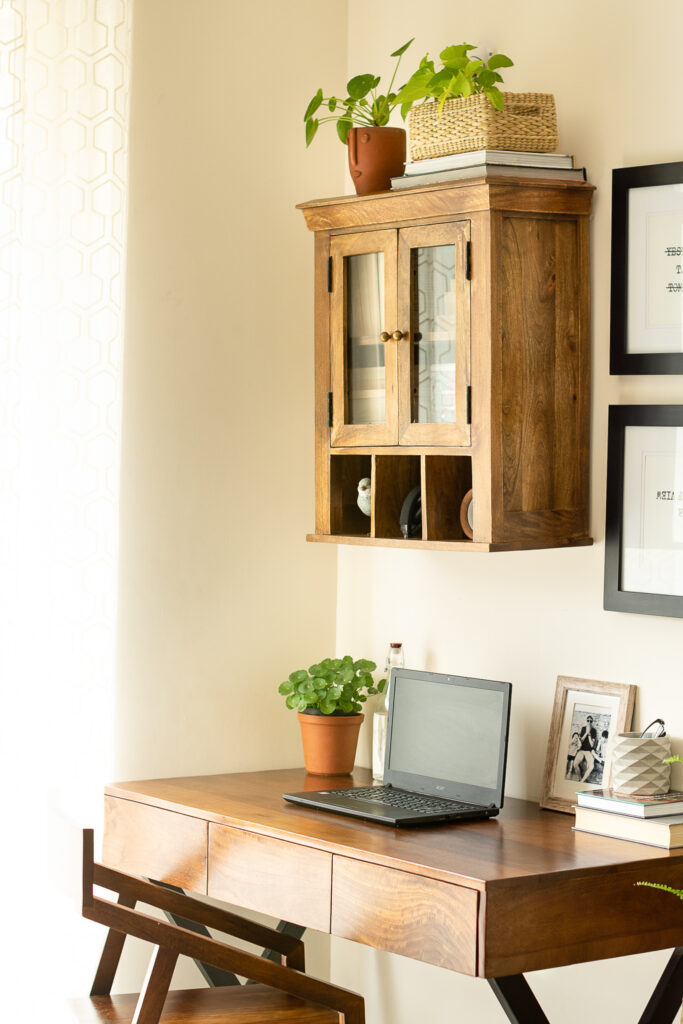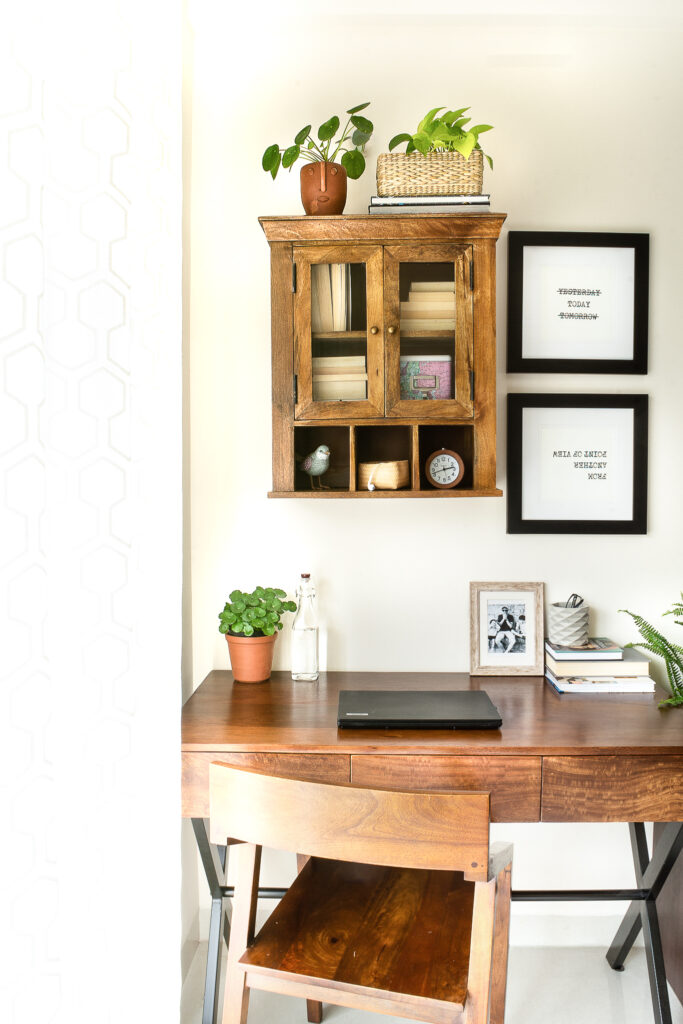 it's all in the details and little touches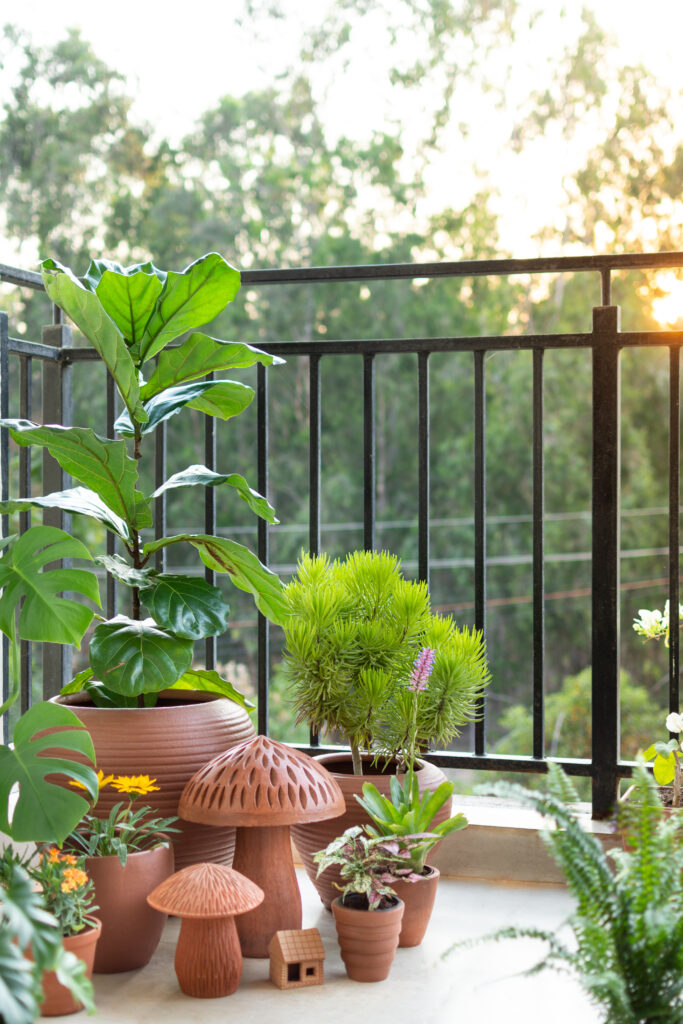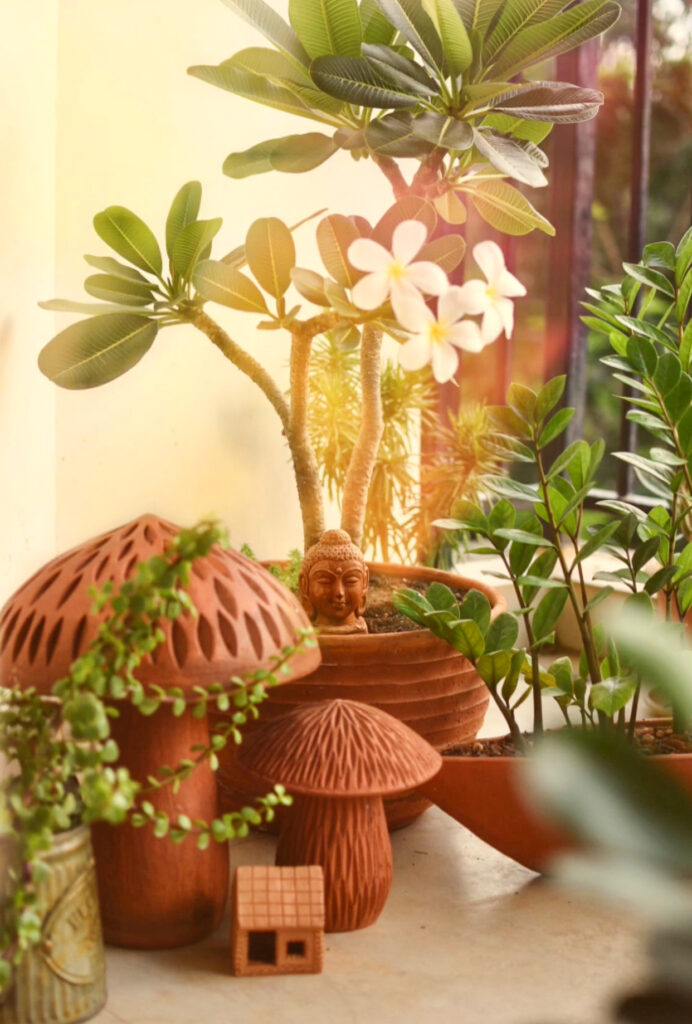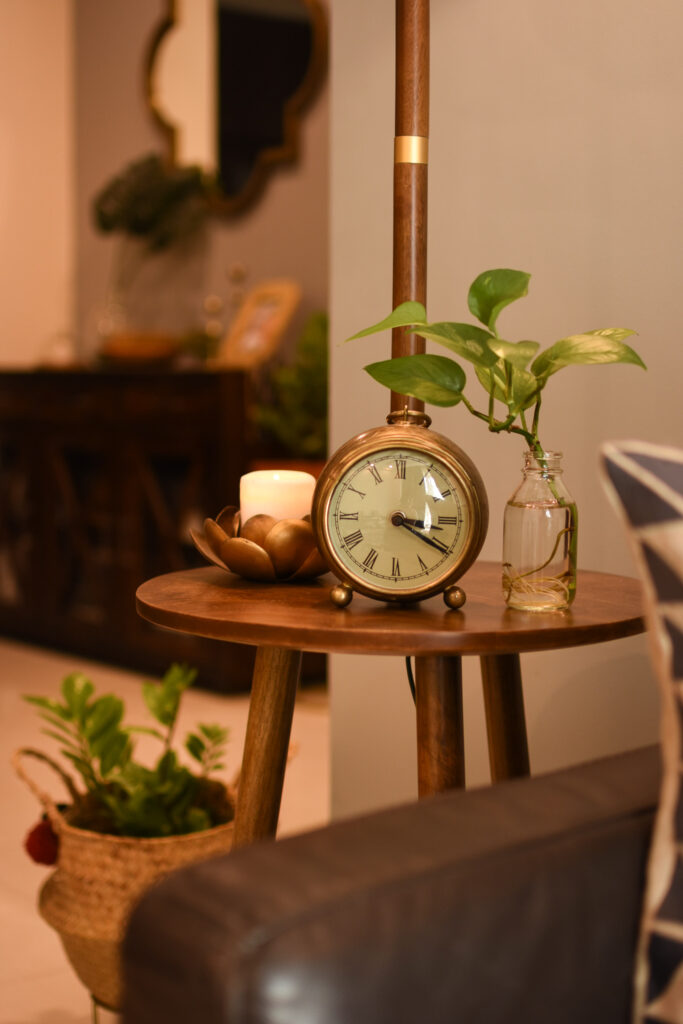 HOW TO GET THIS LOOK?
What's your No.1 tip for newbie decorators?

Stick to your personal style and follow what your heart sings to… these two ingredients will chalk the way of turning your house into HOME 🙂



And tip No.2?

There is one thing I have learned over the years – not everything that is good is meant to go well together! In other words, beautiful + beautiful may not result in the best for your house 🙂 There has to be some connect between pieces!
Thank you so much Nehal and Chetan It was a pleasure featuring the home you have created together, and we look forward to seeing more pics. Do follow them on Nehal's Insta page here.
And, if you wish to save these images to your idea boards, head to our Pinterest board (we have already pinned these up there) and pin away!
Dear readers, we hope to bring you more home tours in the coming weeks. Do you want your home or a friend's home featured here? Please fill this form.
I love ending a home tour with my most favorite picture from the deck. I loved this bedroom pic best from this home tour!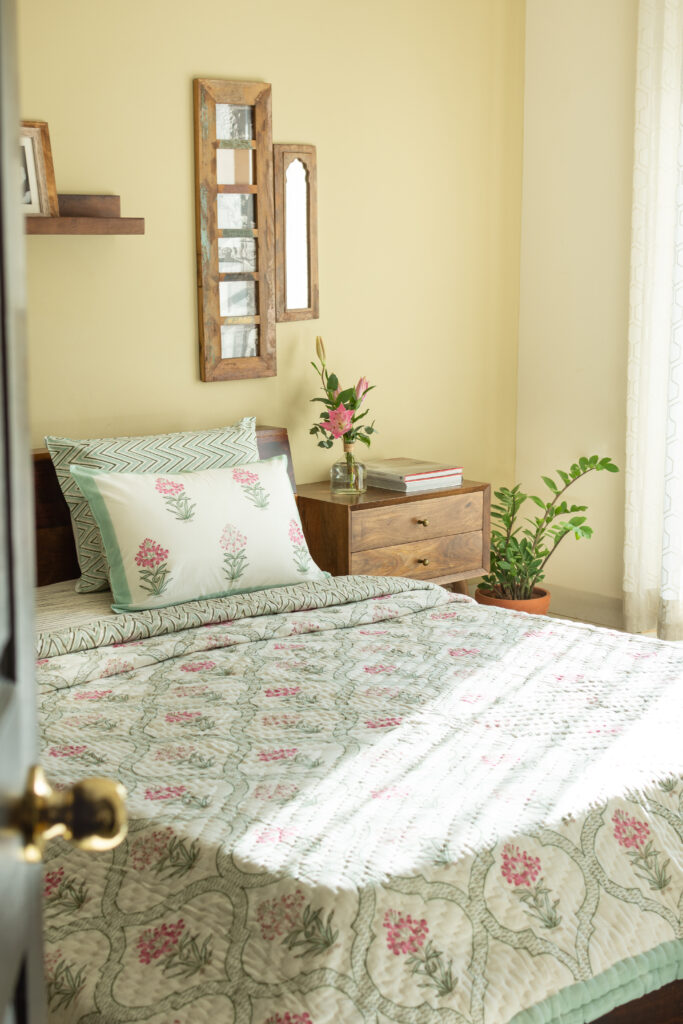 Want to explore more home tours on this blog? Check our latest home tours all in one place here!