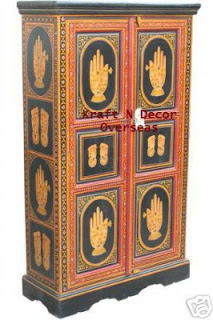 Hand painted furniture is a great way to add color to the décor. They not only break the monotony of the boring wooden shades but also give an antique feel to the decor.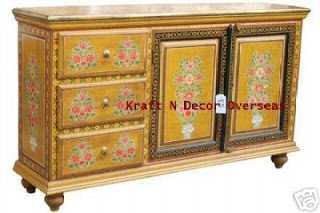 When I stumbled upon these on ebay, I got transported to my childhood days where my granny used to hide snacks in her personal hand painted cabinet and lock it up so that we kids couldn't access them. 🙂 Every home in my grandparent's place had hand painted cabinets that told a story. Sadly, they are disappearing now and it's hard to spot them. Most people dispose them considering them outdated not knowing the value of such functional art.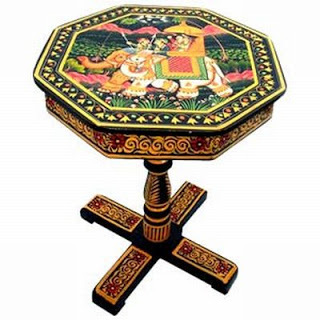 With online stores cropping up all over, it's easy to source hand painted furniture these days. Kraftndecor on ebay India retails some beautiful hand painted storage units and side boards. Made of Shesham Wood, the prices range from Rs.5000 to Rs.7500. Crafts in India is another online store that retails handcrafted furniture.
Image Credit: Kraftndecor, Crafts in India