Though the blog aims to focus on Indian interiors, there are some things that make you scream 'I want them'. Drool will feature products that we would love to own one fine day 🙂 . The vintage lamps that I stumbled upon are quite an eye-candy. I love the colors that stand apart from the boring whites and translucent colors.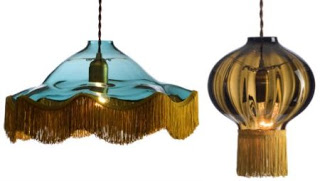 Rothschild & Bickers, the brainchild of Victoria Rothschild & Mark Bickers specializes in lighting products where they combine traditional free blown glass techniques with a contemporary twist. Their extensive knowledge of using different techniques like lampworking, sandblasting, polishing, etching, mirroring and cutting can be seen in the finesse of their products. A heady mix of unusual colors and designing details make these lamps stand apart.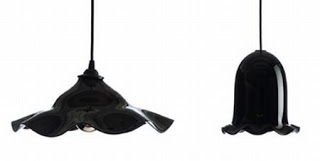 Their signature products include the Tassel lights inspired by Victorian decadence, Vintage lamps that add a touch of grandeur, Classic blacks that never get outdated, and the Opulent Optics to add a mystic touch of the orient.