Have you read our post about Christmas tablescape ideas? Well, here's another idea to do with tablescapes, this time a centrepiece for your table, and one that you can make at home.
For a simple yet elegant centerpiece, you need some tetra packs, felt belt, a straw wreath, burlap or jute twine and candle.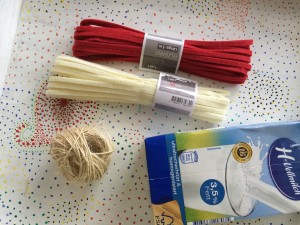 I am using a straw wreath. If you don't have one, you can make one using tetra packs (like in the picture below). Cut open two packs and cut a circle. Cut and remove a smaller circle from center. Now wrap both the rings with jute/burlap twine.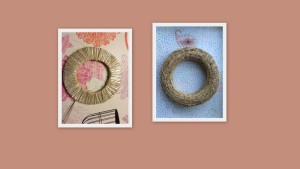 Wrap the wreath with red and white felt band. You can replace felt band with satin ribbons or wool too. Tie the ends with twine tightly.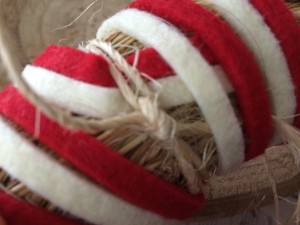 Once you have reached the starting point, start wrapping the twine in opposite direction. This gives a beautiful contrast of lines .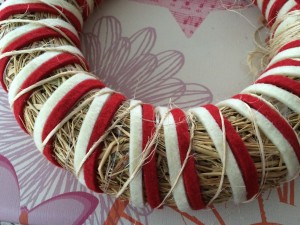 I wrapped the extra band into a flower and fixed with twine.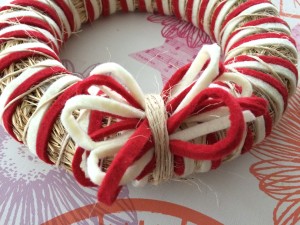 Cut different sizes of stars from tetra pack.
Put the wrapped wreath on a base of your choice. I have used a wooden bowl. You can make one using paper too.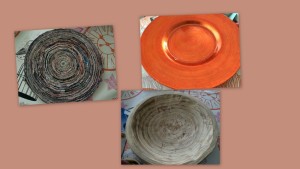 Arrange the cut out stars with the printed side facing down. Put a candle in the center.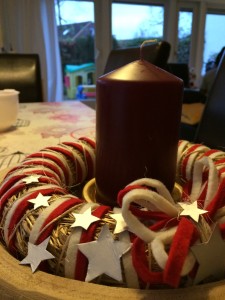 So how did you like that? This is sitting on my table this Christmas, and I love the warmth it adds to our decor.
Decorating your home is a big part of every celebration. Make the celebrations more beautiful with a variety of amazingly simple DIY Christmas ideas up on this blog. Have a lovely Christmas!