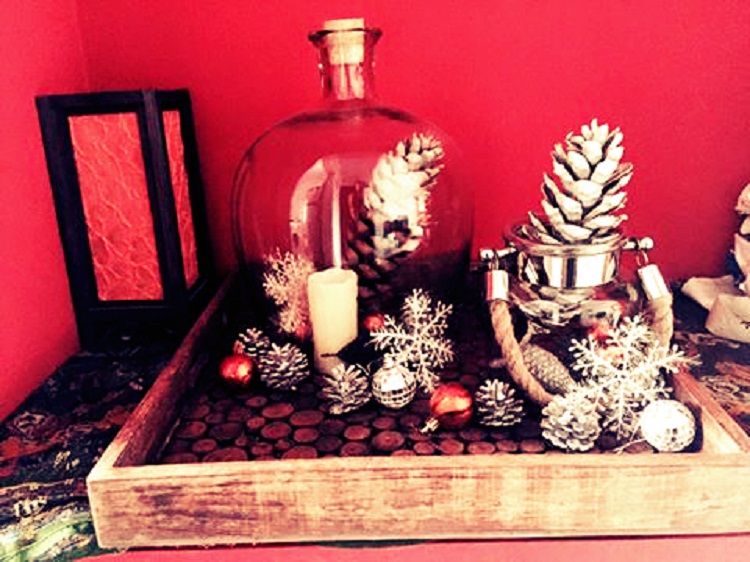 When it comes to Christmas and New Year entertaining, it is really all about the food. And you will agree that before all that gastronomic goodness that follows any gathering, comes a beautifully laid table that sets the stage for all that is to follow. Here are some extremely easy-to-pull-off table top decorating ideas that I am going to try this holiday. Hope these simple, no-fuss ideas will inspire you too.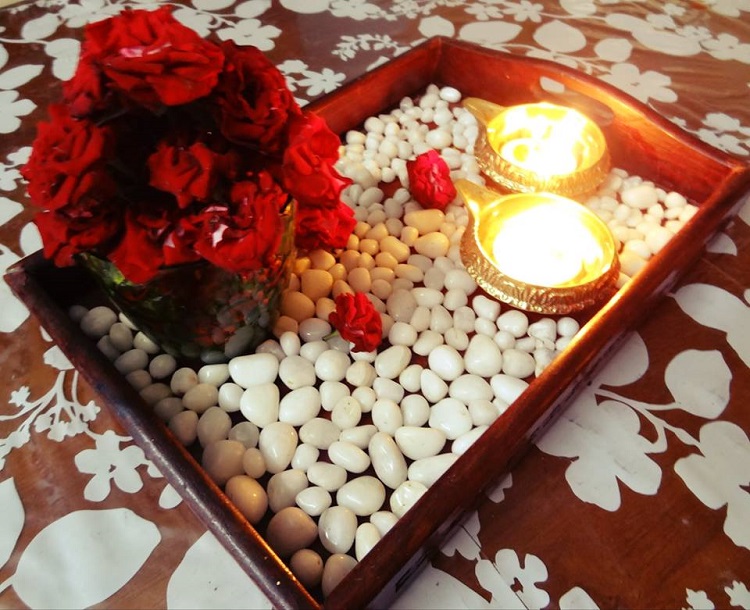 Easy Centerpieces
• Group votive candles (in a host of Christmas colors) on top of a fancy dish or tray. Embellish with some evergreens (artificial greens would do too), twigs and other holiday fineries for a show-stopping centerpiece. For added drama, lightly dust some white or silver glitter or spray some birthday foam.
• Place a cake stand or a pedestal on the center of the table and pile all your edible Christmas goodies on top. You can choose to display your delectable desserts and confectionaries or stack fresh produce like apples, pomegranates, passion fruit, red grapes, cherries, berries (and whatever is readily available on your fridge) to create a drool worthy focal piece that screams bounty.
• For quiet sophistication, group lanterns or candles of varying sizes and lengths, place some fresh carnations or lilies on mason jars alongside and tie them together with a crochet lace or ribbon for added appeal. Place them on top of a natural runner, arranged by placing ferns or thick long leaves for a rustic-chic look.

Color Schemes
• You can add some sophistication to the table with green, blue, and silver color scheme. Opt for table linens and placements in blue and green and embellish with ornaments, napkin holders, coasters, centerpieces, or flatware in silver for instant glam.
• Put a contemporary spin to the classic holiday décor with white and gold. Pair all white table furnishing and flatware with gold accessories and centerpieces for a statement making décor.
• Go glam with a gamut of hot colors. Team hot pink or purple with lime or chartreuse green for haute hues. Alternately, you can team up some light and refreshing colors like lime green and yellow for a bright, lunch setting.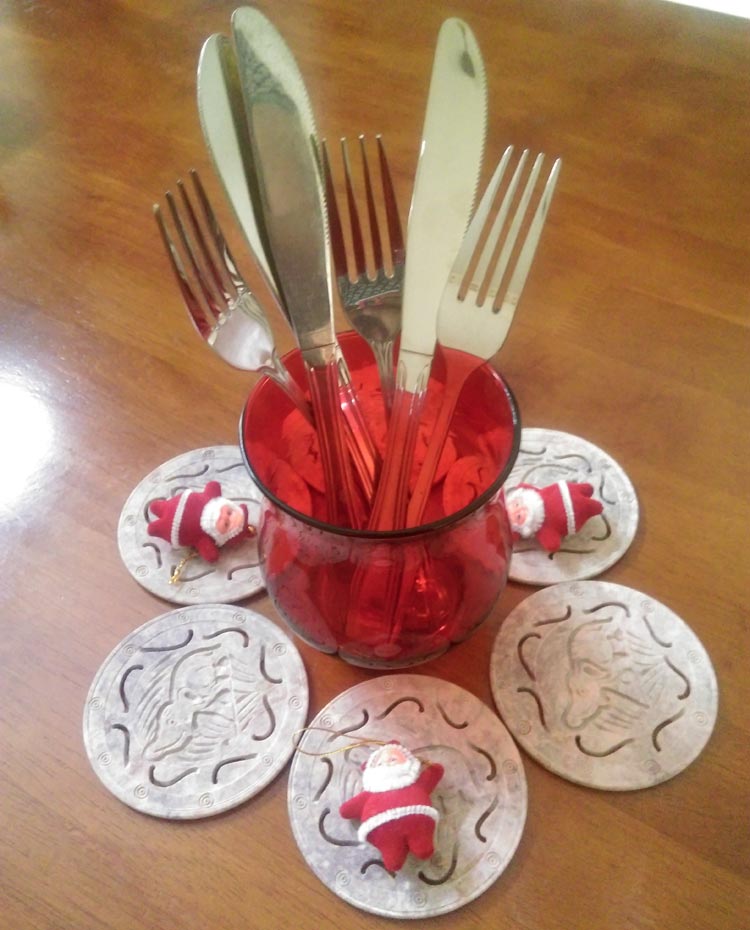 Table Setting
• Add holiday charm to your Christmas table by tucking your fork and spoon inside stockings. If you are planning a buffet, then serve table ware in mason jars for a head-turning look.
• Flaunt your lovely silverware by placing them flat and tying them with a ribbon instead of covering them with napkins.
• Stack your favorite china around a plain white dish if you wish your patterned plates to stand out.
Quick Ideas:
• Use homemade paper Christmas trees as festive place holders around the table.
• Stack candles against some shiny ornaments to reflect more light.
• Use varying levels in your centerpiece to create more drama.
• Replace your flower vases with interesting urns, coffee cans, cups, mason jars or anything interesting to catch attention.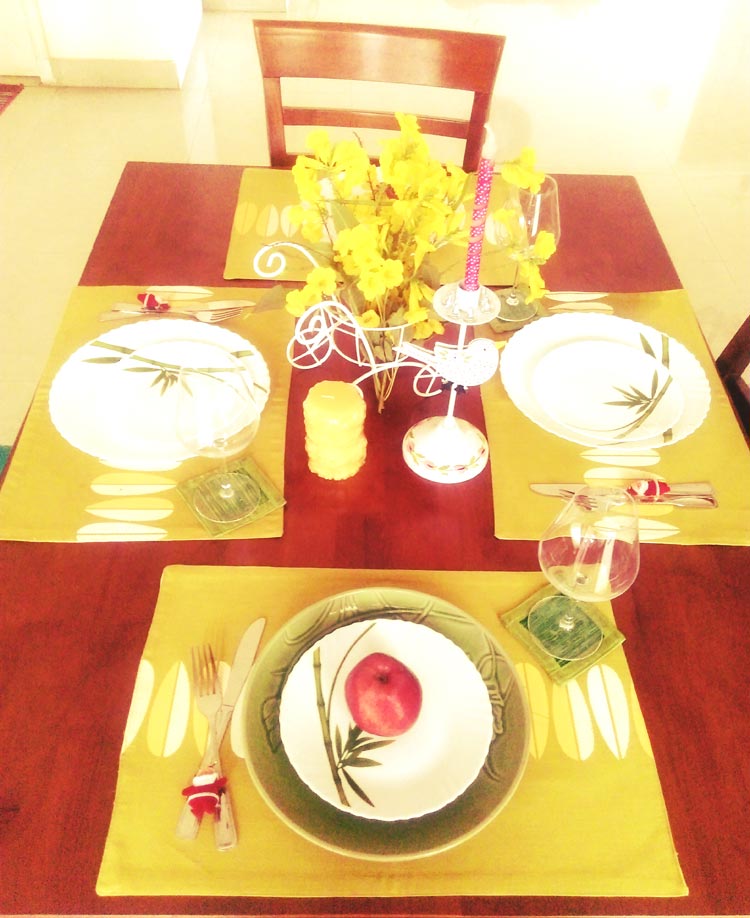 Holiday decoration can be such fun. We have lots of Christmas ideas on this blog, including a lovely Christmas cake recipe. We also have exclusive Christmas decor pics of our readers' homes on this blog. Have a look at Patty's decked up Christmas home, and Pallavi Rao's beautiful Christmas props and decor. Hope you have great fun doing up your homes.