Baskets are a great and aesthetic way to up your decor score while using them in clever home organisation! They are both pretty and functional – the no. 1 reason I turn to baskets for my client's home organization and styling solutions. Let's explore this!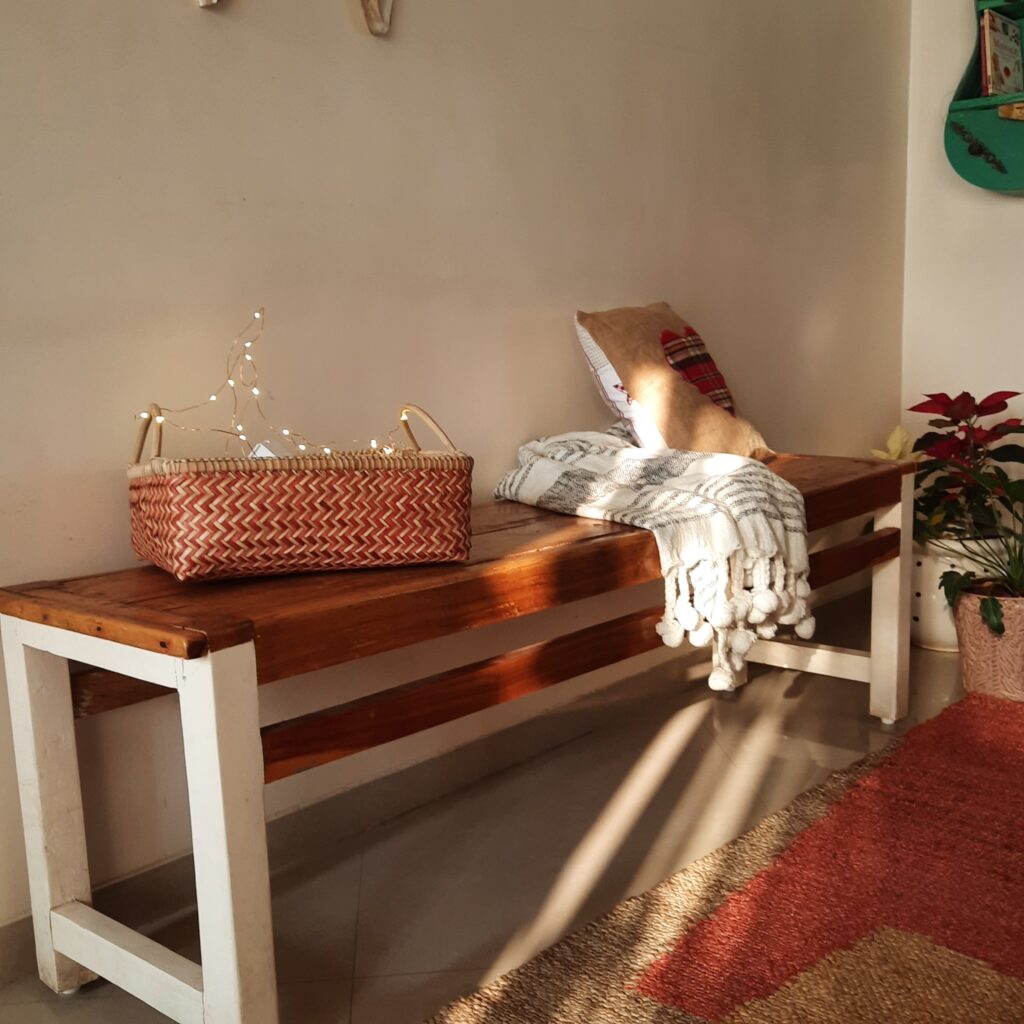 Baskets for just about anything
Baskets are both ubiquitous and multifunctional. And that's why they can be used just about anywhere – in the living room, kitchen, bathroom or bedroom! I have re-used the same baskets in all these places depending on the need. For instance, the baskets below hold books in my current reading list usually. However, when guests come to stay, I would not hesitate to organize a welcome pack for them. Usually, I add a few snacks, their favourite tea bags, some reading material, as well as a pretty welcome gift. Yes, baskets can hold so much and they can also hide clutter effectively!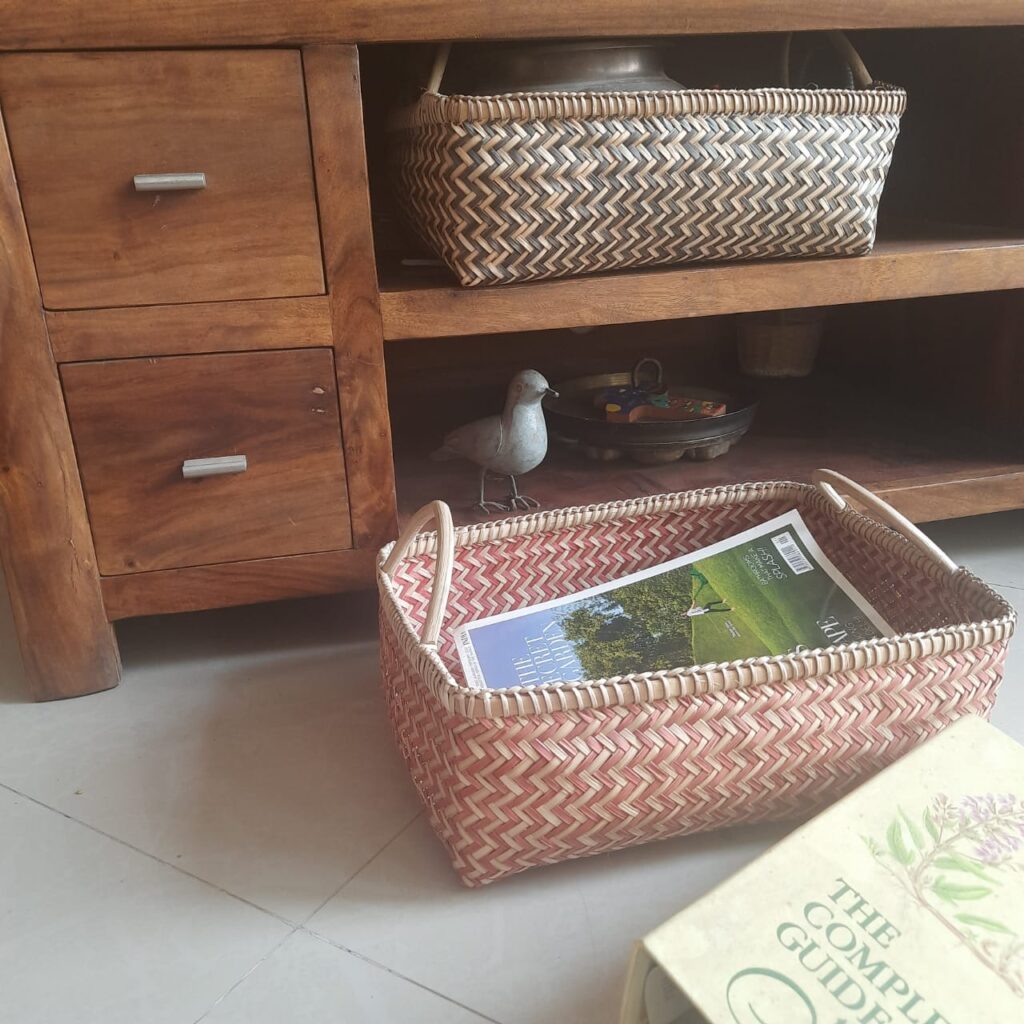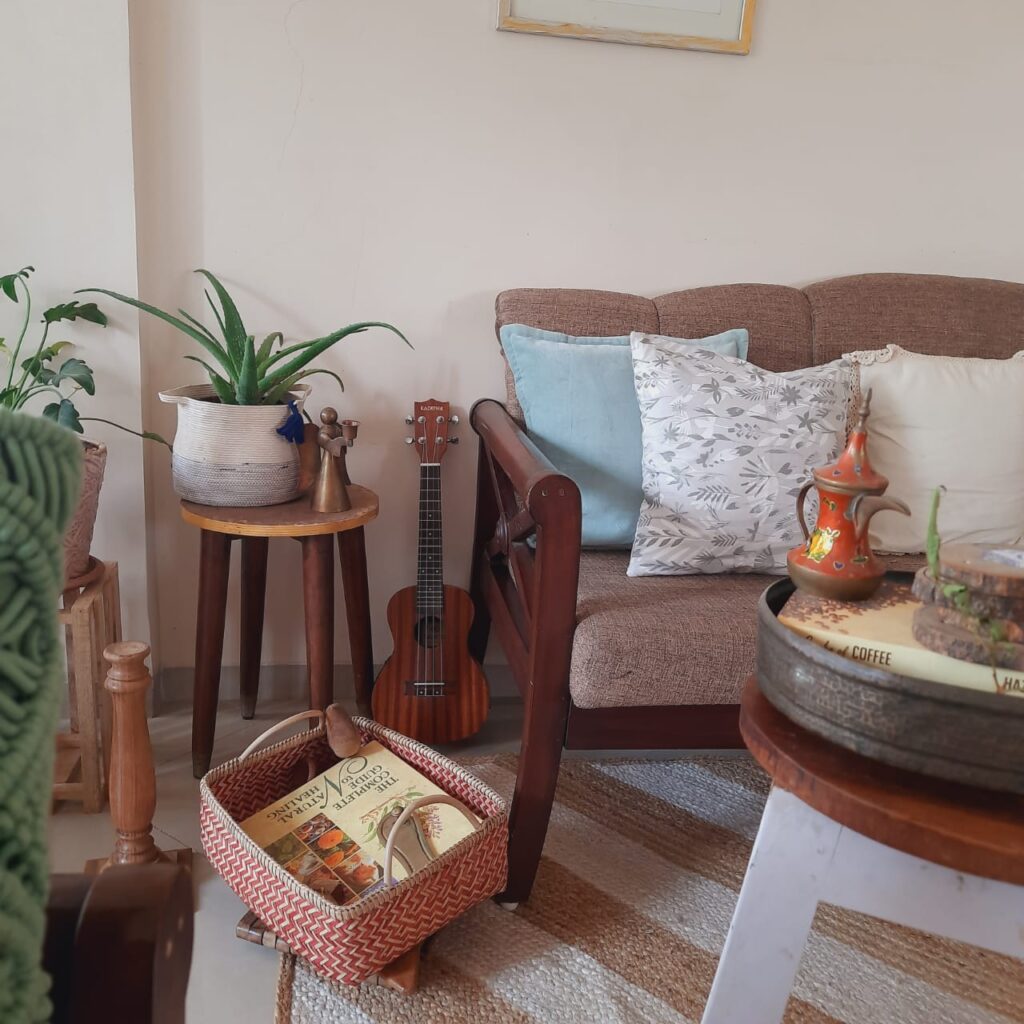 Baskets add so much of interest to a room!
Put a basket into a space and you know it immediately looks warm, welcoming and lived in. At the same time, and this is what you want to hear – they look incredibly fashionable and with the times!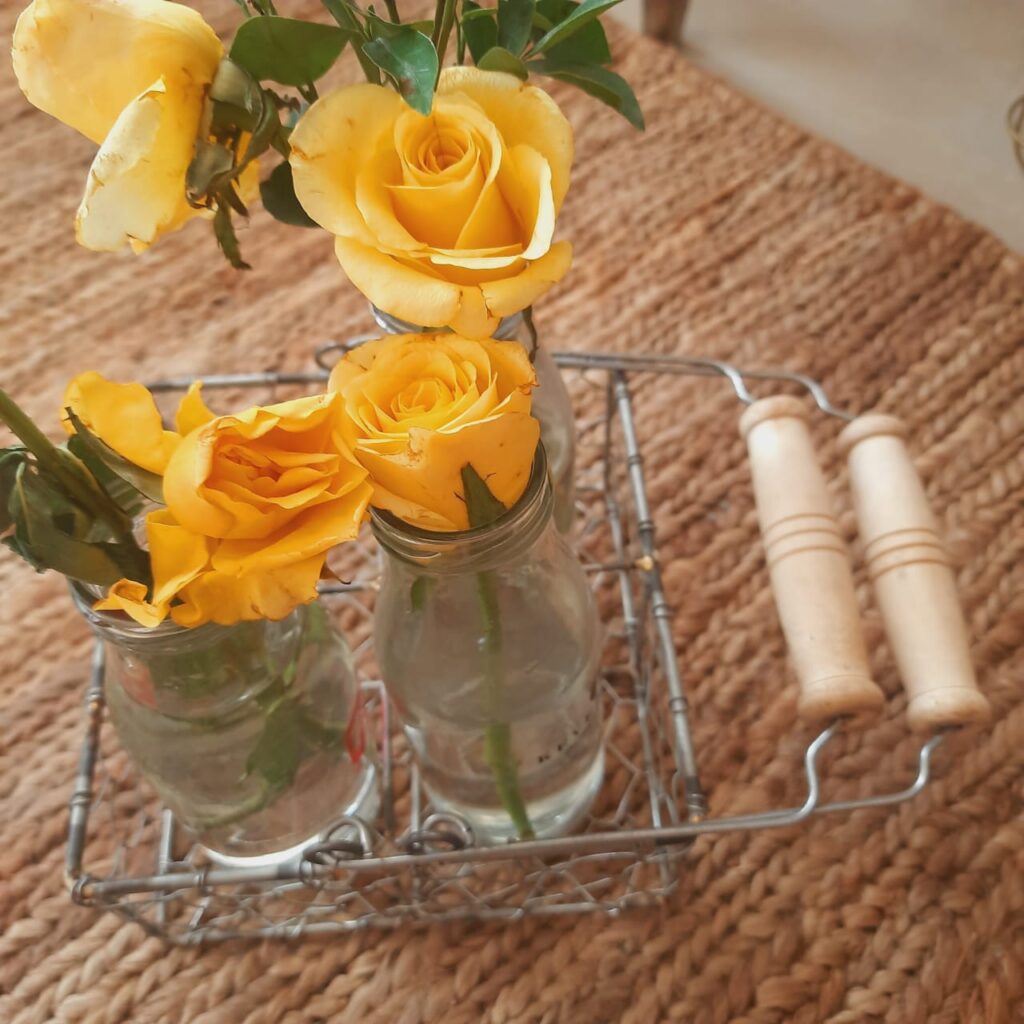 Baskets can be repurposed!
Look at the vintage drinks caddy below. I originally designed this caddy to hold pickle bottles (for a client who was having trouble bringing them to the dining area for every meal). In our home though, we are not pickle fans. So I reused the caddy as an interesting flower holder, using 4 bottles to hold flowers.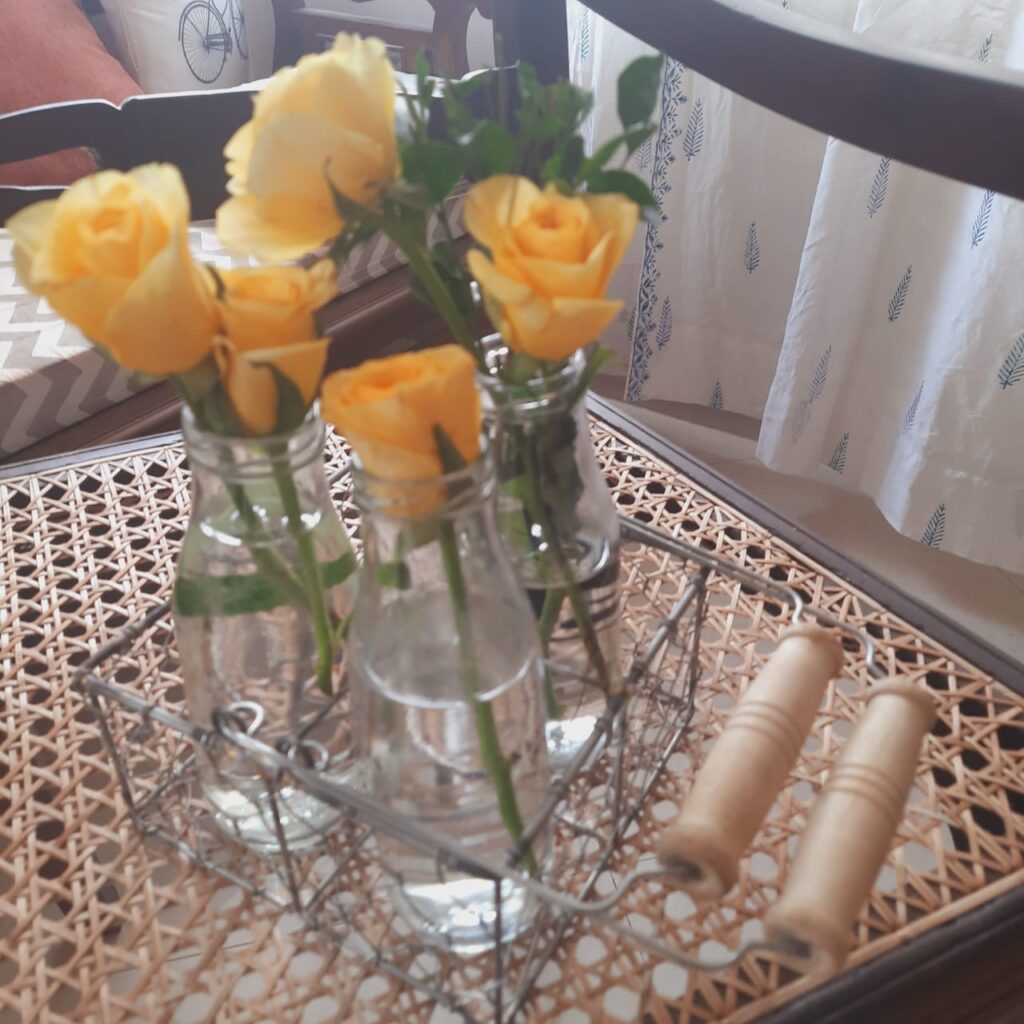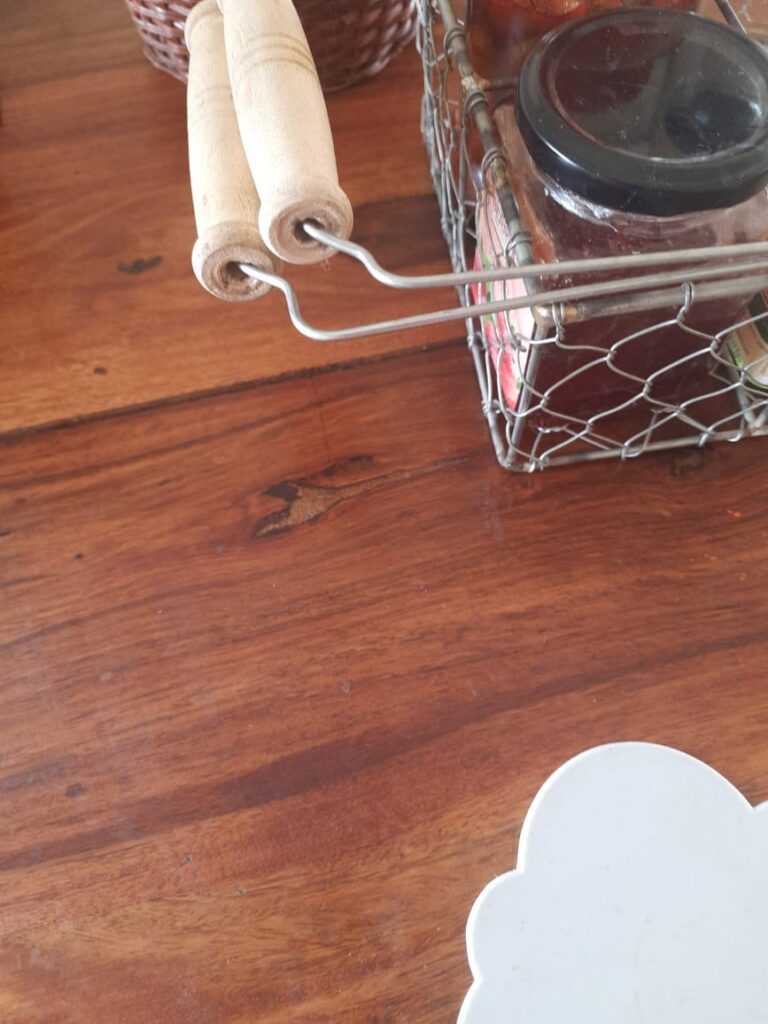 Baskets are not just fashionable, they are a must for kitchen organization.
This wood and net basket is a great product for kitchen produce. It displays the contents clearly. And it also helps you reach for the fruits in here quickly. Plus, the wire provides much needed air circulation to keep the fruits fresh! There's more.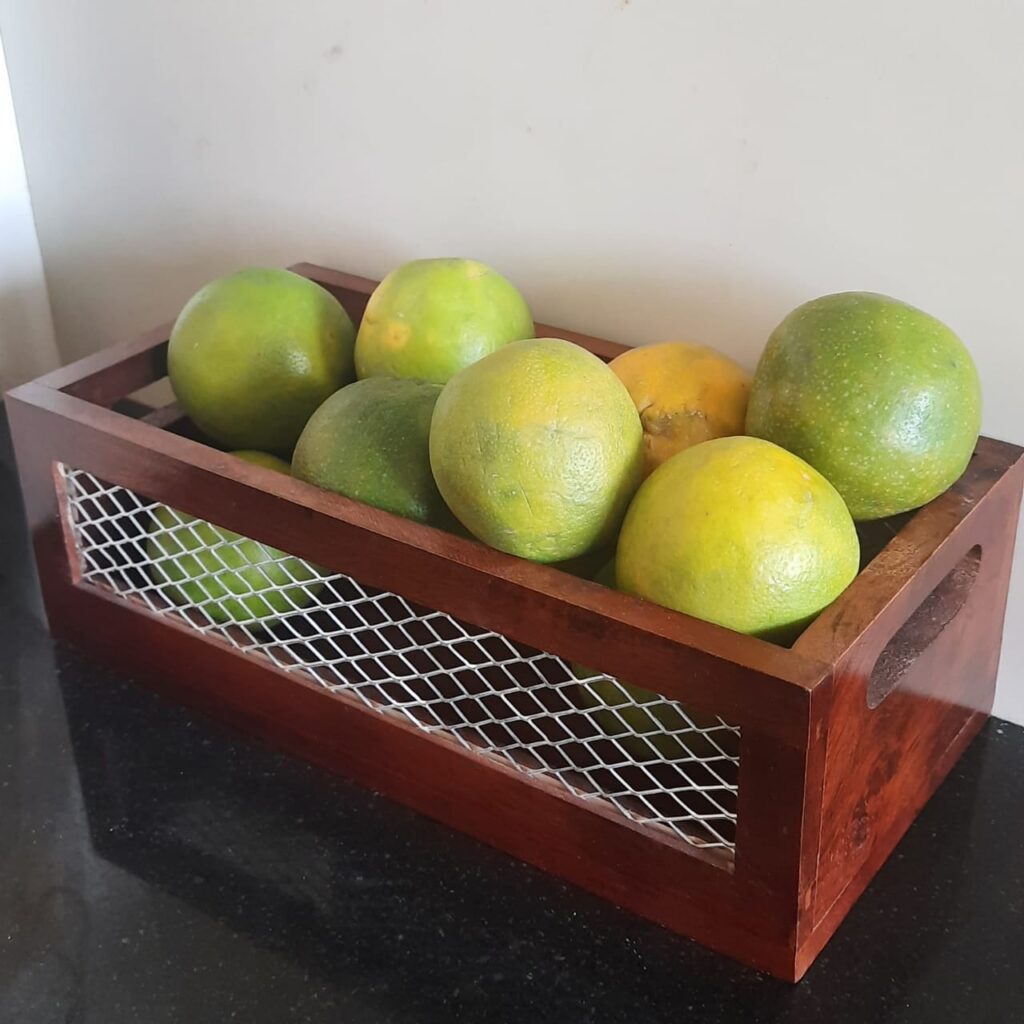 Look at the next pic to see how it transforms the kitchen counter.
You can see how charming everything looks with that tan of sustainable products lending charm! A flat woven plate to hold the bananas, a round dark cane basket to hold the tomatoes, propped on the stool, just out of the fridge, and of course the baskets of produce!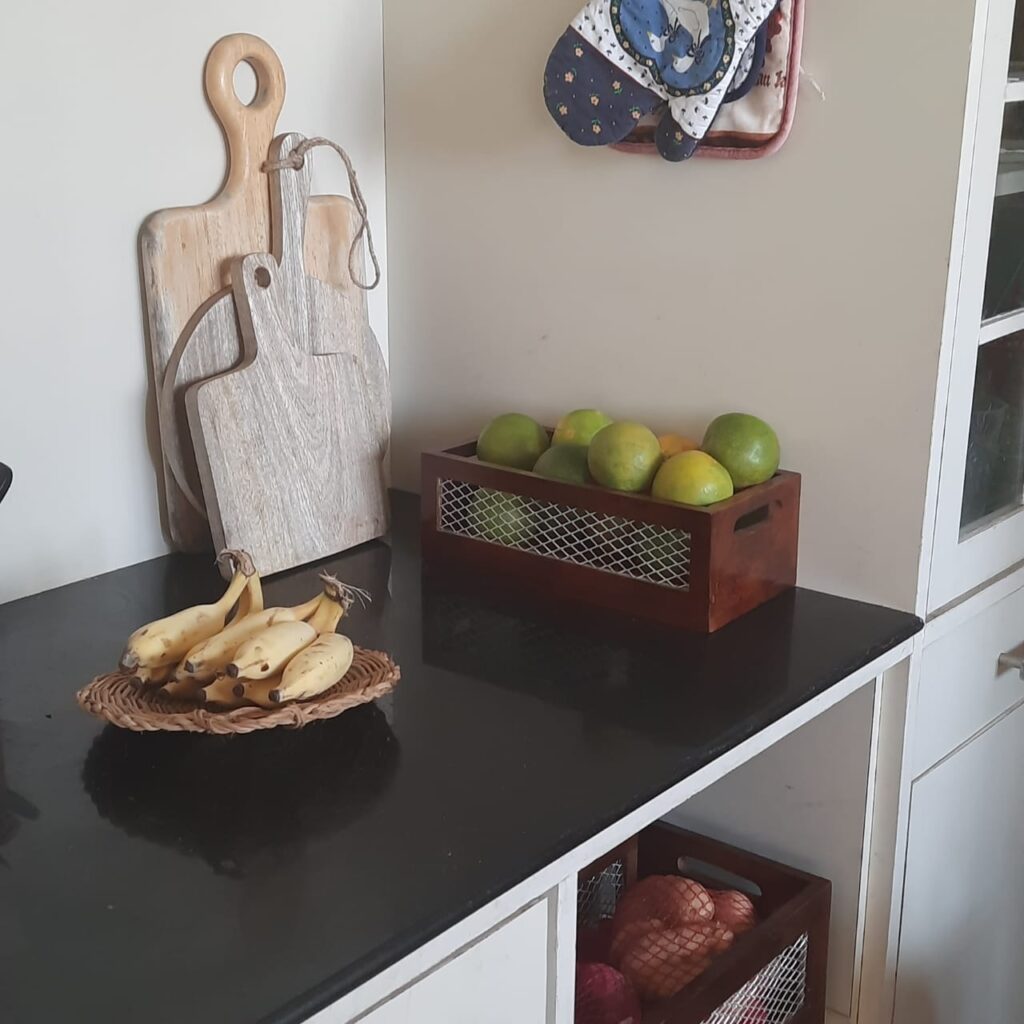 Choosing the right baskets
I have only one rule when selecting baskets – apart from the right size and the functionality. Aesthetically, I would advice everyone to use a material that is sustainable or eco friendly, or both. You wont go wrong, ever!
Also make your colours pop in one or two places in the room. The bananas and tomatoes in these kitchen pics give us a lovely interlude. A visual break that lets the eyes rest on them a tad longer. This is a simple trick that you can use with baskets; not just in the kitchen but in any part of the home. The opposite holds true for colourful baskets. Add some texture in a neutral colour somewhere close by; or you could use another natural material (perhaps in a natural colour like wood), to make the colourful basket pop some more!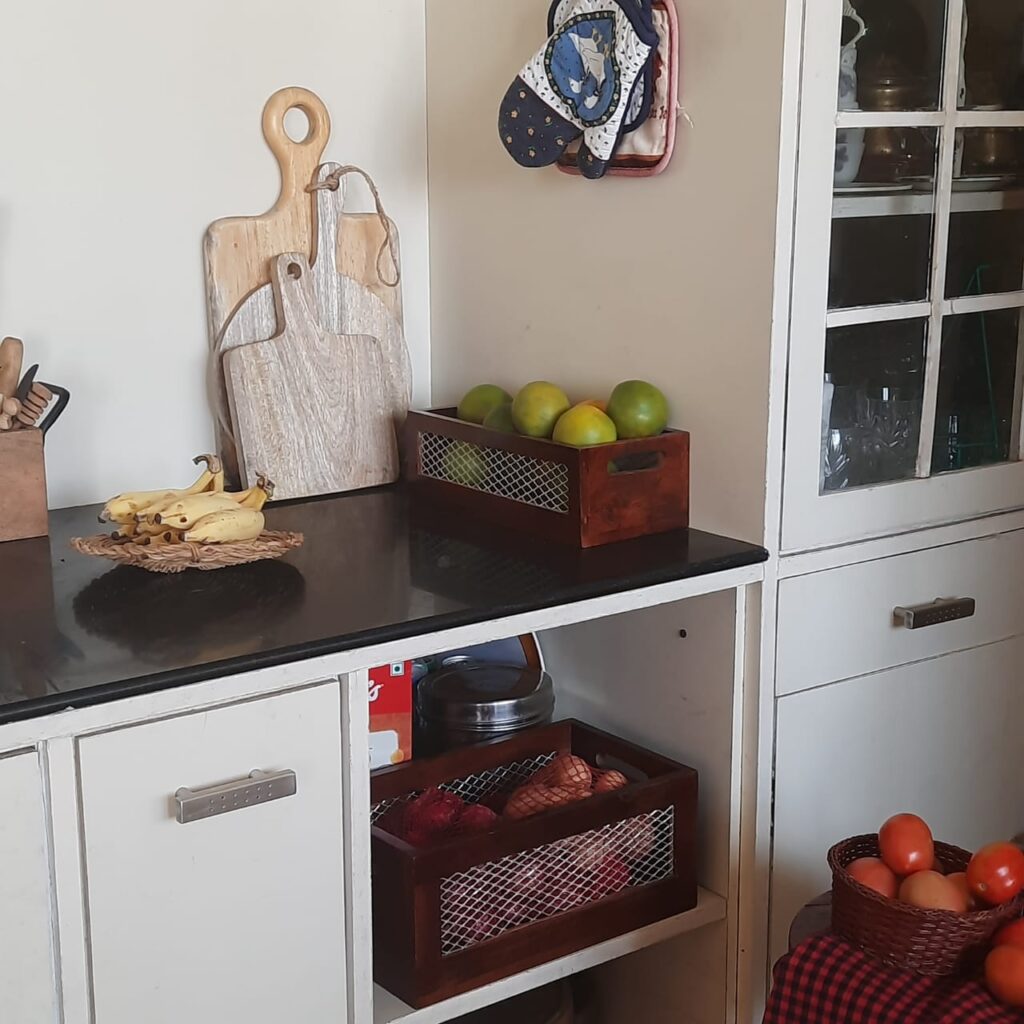 Well these are little tricks that I use in my own home for baskets!
Shop these versatile baskets at our store –
If you wish to save any of these pictures, just head to our Pinterest board (we have already pinned these up there), and pin away!