On the occasion, Mr. Navroze Godrej, Executive Director, Strategy & Innovation, Godrej & Boyce said, "The typewriter has always intrigued me for being one of the earliest design led technology that India has witnessed. Beginning from locks, refrigerators, vegetable oil soaps to typewriters, I believe Godrej has always been shaping the future with design and innovation being the key drivers. Art continues to be one of mediums through which we showcase our passion for design and innovation and hence Godrej Archives has collaborated with Jeremy for not only celebrating the 54 years journey of manufacturing typewriters but also to inspire and nurture imaginative thinking that drive innovation and develop futuristic technology."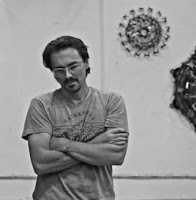 What does a company do with a phased out product? Especially a product as loved and revered as the typewriter? It was with extreme regret that I declined an invitation to attend an exhibition by world-renowned typewriter sculptor Jeremy Mayer in Mumbai hosted by Godrej. I am a big fan of typewriters, and the artist had given a new lease of life to the Godrej Group's last batch of typewriters.
Jeremy created an exclusive Lotus sculpture for Godrej & Boyce under its 'Artist in Residence' programme. The magnificent sculpture, was unveiled by Mr. Navroze Godrej and Ms. Pheroza Godrej at Hubble in Godrej & Boyce, Mumbai.
The approximately 13 feet tall metallic Lotus has been sculpted using parts from 60 typewriters manufactured in the last batch by Godrej & Boyce. It consists of 15 petals with each petal being made with more than 200 parts from the typewriters. "We have used 60 Godrej typewriters for the sculpture, inspired by the Godrej Archive ethos", said the celebrated Jeremy Mayer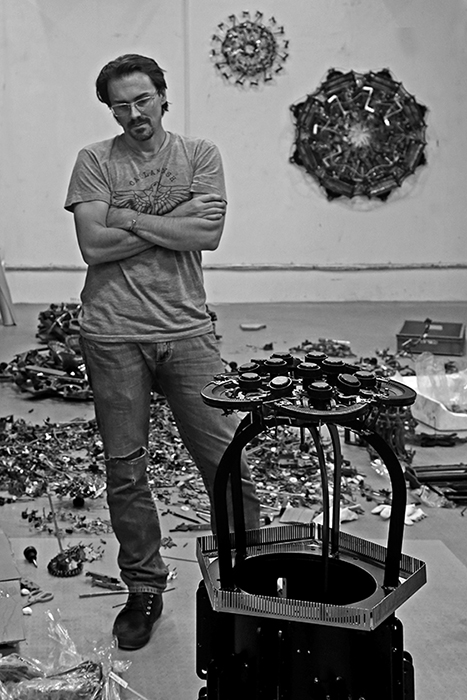 In the year 2009, Godrej made the last manual typewriter that that was sent to the Godrej Archives. This marked the end of manual typewriters. The last batch of Arabic typewriters manufactured at Godrej was not introduced in the market and the machines remained on the campus as a silent reminder of a bygone era. This masterpiece by Godrej and Jeremy serves as a tribute to that golden era of typewriters.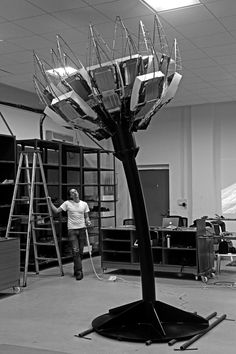 ABOUT GODREJ ARCHIVES
Located in Mumbai, Godrej Archives is a business archive of the Godrej Group. The Archives is responsible for selection, collection, management and preservation of records covering 118 years history of the Group. Records of its history – its people, its products, its plants, its customers and its stories- are being carefully collected, organised and made available for research. Godrej Archives works in collaboration with preservation and conservation experts in the country to conserve historical company records using state-of-the-art standards and practices. By restoring the past so meticulously and making it accessible to its larger audience including employees, researchers, academicians, historians, Godrej Archives believes that new histories will emerge and will keep inspiring people to reimagine the future in better way.  In line with its motto – 'Restore. Reflect. Reimagine.', Godrej Archives, since its inception in 2006, has been constantly exploring ways to bring alive business history in a more relevant and enjoyable manner – through lectures, film screenings, exhibitions and so on. More recently, it has taken this endeavour a step further to encourage artists, through its Artist-in-Residence Programme, to use archival material as an inspiration to create original art – painting, writing, sculpture, etc. The collaboration with Jeremy Mayer is the first instance in this effort.
Photographs: Chirodeep Chaudhuri