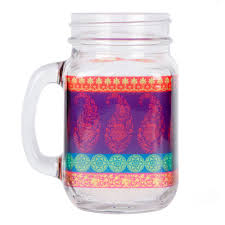 1. Coppre's Tulsi Kansa Thali
A mellifluous mix of metals makes up the elements of this tablescape. It's a perfect buy for the upcoming festive season, me thinks!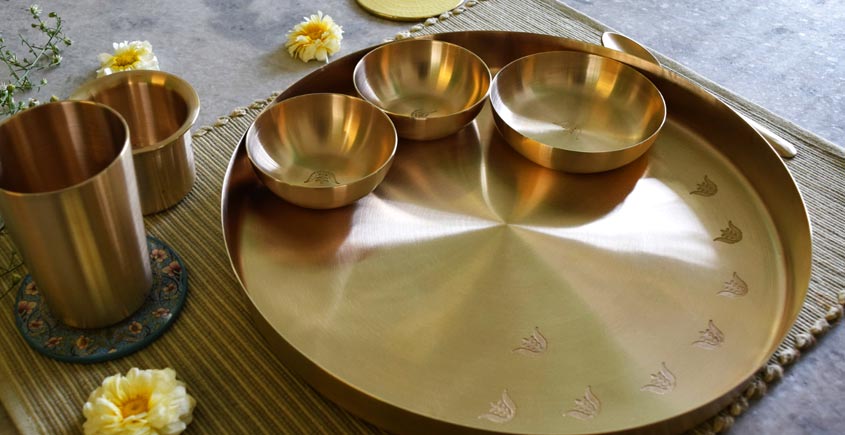 https://www.facebook.com/coppre
2. The Tobias Wingback Chair from limón
Aradhana Anand whose home has been featured on this blog runs limón. This Ikat Grey chair caught my attention!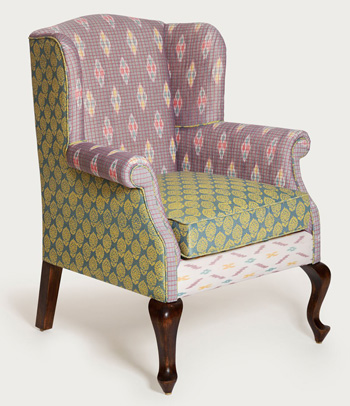 https://www.facebook.com/limonstory
3. India Circus' Motif Cachemire Mason Glass Jar
It's lovely to see Mason Jars making an appearance in Indian stores. This beauty in pretty Indian prints is sure to make a statement at your next retro party!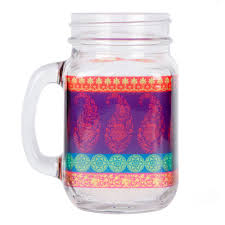 https://www.facebook.com/indiacircus
4. Ruve Narang's bird watercolours
Pune-based artist Ruve Narang is also an avid birding enthusiast and photographer. These gorgeous watercolours are on display at Pagdandi Books Chai Cafe, which I frequent. I just had to click a quick pic and share with you!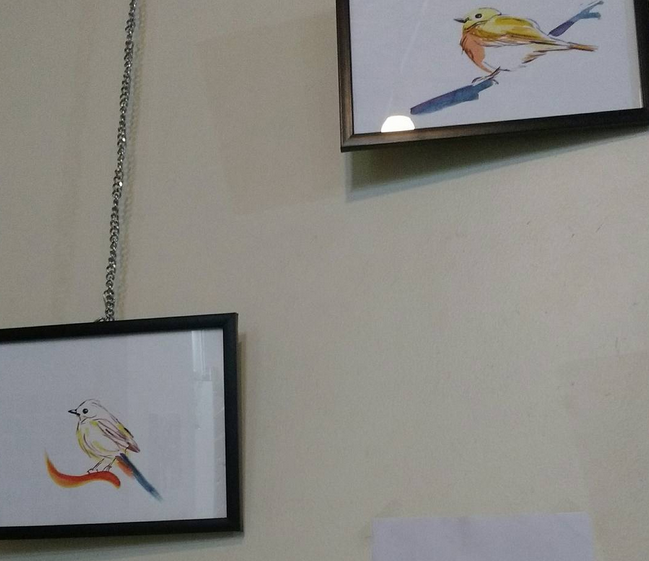 www.facebook.com/theartcircle.in
5. Handmade Bags from Fidgety Hands
Fidgety Hands is a home-based, handmade outfit in Bangalore. These bags with their colorful floral, chevron and dot patterns will up your style quotient when you flaunt it when buying groceries, or as a hold-all when going to the beach!
https://www.facebook.com/Fidgety-HANDS-750295645100082/