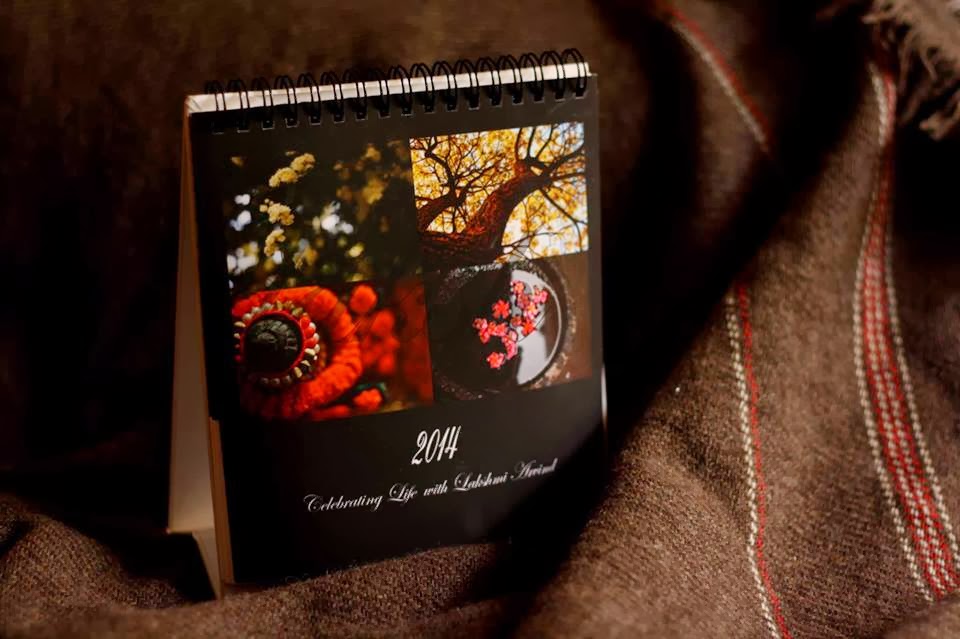 I am delighted to blog about a beautiful calendar conceptualised and created by my friend Lakshmi Arvind. Lakshmi is a passionate photographer and her compositions are arty and charming, bringing out the beauty of everyday things!
Lakshmi's is an inspiring story. She started out snapping beautiful compositions as a hobby, but with the growing social media likes, and encouragement from friends, family and loved ones, she decided to do something about the beautiful portfolio of photographs, and bring out this calendar! You can read more about it in her blog post here.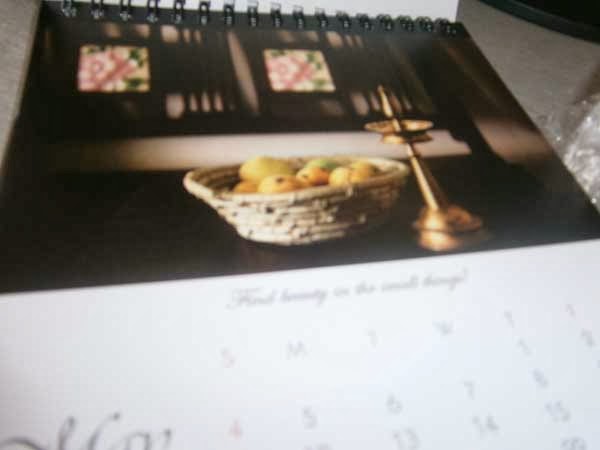 This is my fav pic in the calendar – the month of May! Alphonso mangoes in a basket,
a lamp and a Bhavnagiri joola make up the photo composition
I am a little late posting this, and Jan is coming to a close, but hey! there are 11 more months to go, and the raison d'etre of this calendar that you can frame the images once the year is over and gone.
When I recd. my calendar a while back, I was pleasantly surprised the beautiful letter that fell on my lap, handwritten, and on handmade paper – totally charming! Lakshmi also sent me the Varnam earrings I had won on her blog giveaway a while back!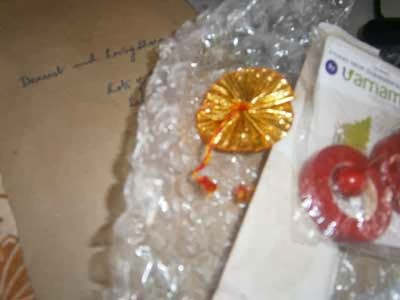 A hand-written note, on handmade paper accompanied my calendar. Sweet!
The calendar was packaged really well, and was delivered to me in excellent condition!
For prices, sizes and all other info pertaining to these calendars, please connect with Lakshmi Arvind on her FB page!
Pic courtesy: Me and Lakshmi Arvind