Oh the weather outside is frightful
but the chai is so delightful,
and since we've nowhere to go,
let it scroll, let it scroll, let it scroll.
Our little take on a lovely old Christmas Carol. Here are 5 CAREFULLY curated christmas gifts.
Pull on some fuzzy socks, wrap those frozen fingers around a hot cuppa and let's Scroll!
Pet and Child Tracking solutions from OyeKidhar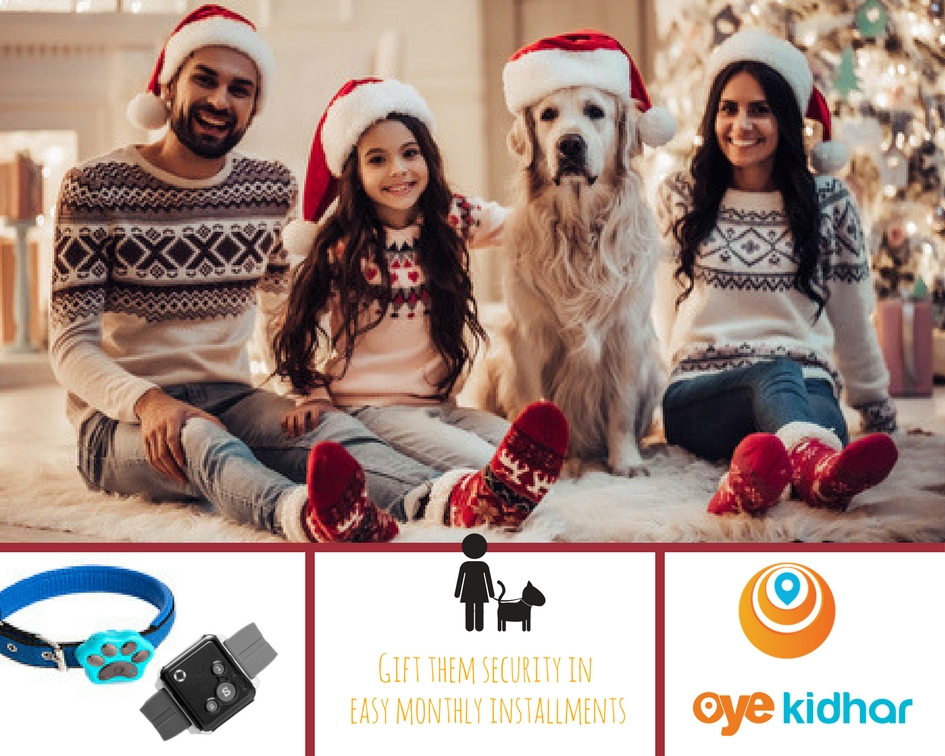 For your pets and children, logistics support startup Oye Kidhard has created a backend to help track people and things that matter. They have recently introduced various personal trackers for kids and pets.
The kids tracker is like a wearable watch and can only take incoming calls from 2 pre-programmed number. And if you choose to, it also has 2 call back buttons and an SOS button to reach 2 phone numbers (pre-programmed). It's an ideal gift if you want to stay connected with your child and yet not give him/her a mobile screen. The kid devices can also be used by senior citizens
The pet tracker is also wearable by the pet but it has this amazing wireless charging capability so you do not have to remove it from your pet when it is low on charge. The pet tracker also has voice calls (inbound) where you can call and talk to your pet if you are not around.
Both these devices are connected and can be live tracked on a map on the Oyekidhar app which is available free of cost. These devices can be purchased or rented at very nominal montlhly plans, and are so perfect as Christmas gifts!
For more details you can write to [email protected]
Scented Candles by The Eclectic room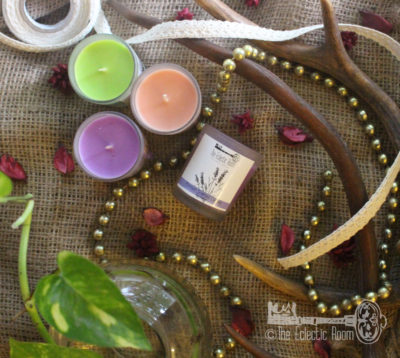 May your days be merry and bright, and fragrant too if Vineeta Naval, of the Eclectic Room, is to have it her way! She has launched two sets of the scented beauties this Christmas Season. The First, a set of Frosted Glass Votive candles that come in Lavender, Patchouli and Lemongrass scents. The second, a set of Plain scented candles in Mandarin-Cranberry, Mogra and Lemongrass varieties.
They are perfect as gifts or to use when guests come over for a little holiday wine and dine.
Connect with Vineeta Naval on her Facebook page or follow the_eclectic_room on Instagram.
Brilliant Silver Deer Sculpture by Dekorkart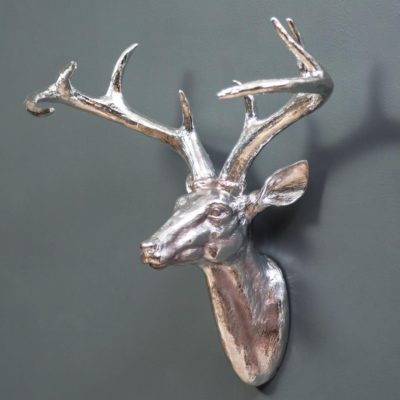 If Santa is spoken about to any child, the very next topic surely will be his Reindeer. This silver wall mounted sculpture of a deer bust (faux of course) is a sparkling ode to the magical spirit of Christmas. Dekorkart describes this as the perfect addition to rustic décor or to mount on the library wall.
The bust, made of Polyresin is 48 cms tall and 40 cms long and is priced at Rs. 6,500.00
Check out Dekorkart's site to know more.
Diah by Mana
You have seen fairy lights, you've used them to decorate any conceivable space in every conceivable way. We spoke about them last month at Diwali, and we are still in awe of their lights, and using them in our homes this Christmas! Diah is an LED light stripped down to the bare essentials and is powered by snapping the two magnetic ends together. You can even string together Diahs to make sparkling strings! Mana describes Diah as a flat, multi-purpose, paper thin light that turns on in one snap. You can even wrap it around the tree trunk! Decorating for Christmas just got a whole lot more interesting!
Mana is a lifestyle brand built for urban nomads, connect with them on their Instagram page diahbymana to know more.
Christmas Themed Frames!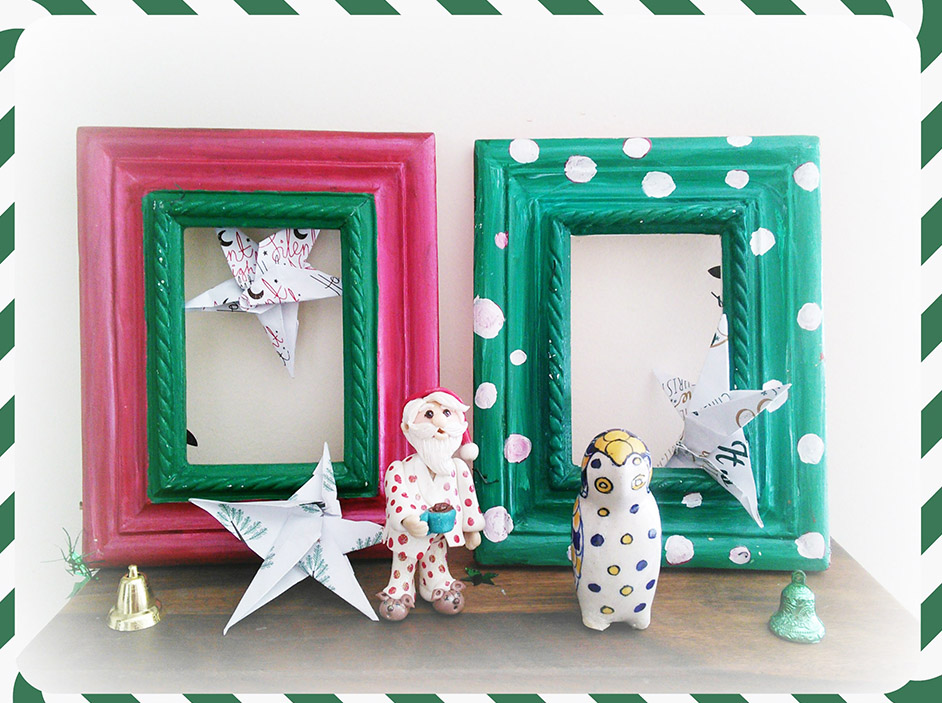 Don't let the decorating stop at the tree! Your photos deserve a little bit of that Christmas Cheer as well. These lovely limited edition hand painted frames painted in bright Christmassy colors are a perfect and an unconventional accessory that blends wonderfully into your Christmas décor. Another feature of these pretty frames sold by the Keybunch Décor Blog, is that they double up as decor focal points! The possibilities are endless.
Like our page The Keybunch Décor Blog on Facebook to connect with us and check out these fabulous frames.