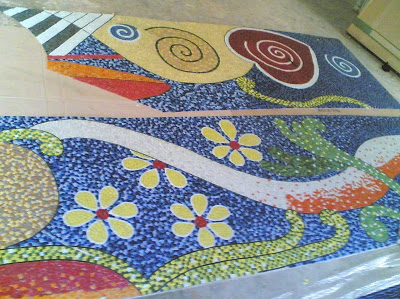 A glass mural mosaic for floor installation sourced from Alibaba.com
There's something special about the medium of glass. So much can be done with it. Use glass in your decor and watch your space come alive with warmth and beauty. Indian glass work is a craft that has been fine tuned over the centuries. From making crude glass designs to the current intricate pieces of art, glass artisans have come a long way. Popular styles in glass are cut glass and mirror work from Tanjavur and Punjab, stained glass, and glass painting which the Indians learnt from the Chinese.
Here are some great places to source Indian-made/inspired glass accessories for your home.
Nickle finish lamps from Bhatik.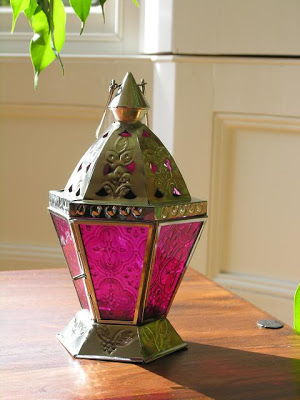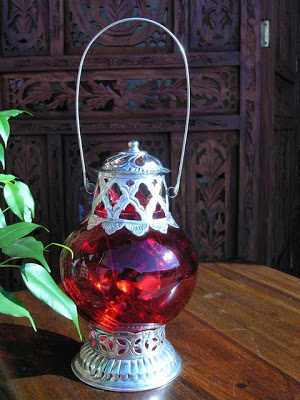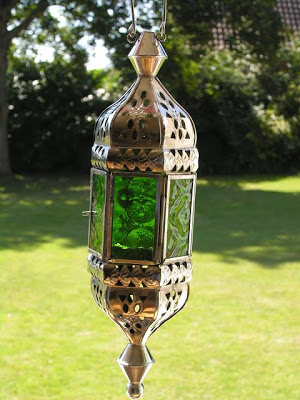 Glass paintings with Moghul themes from IndiaMart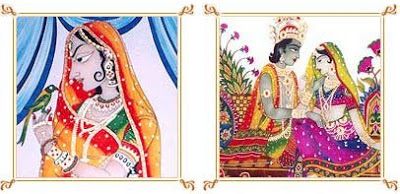 Beautiful glass bowls from Tiya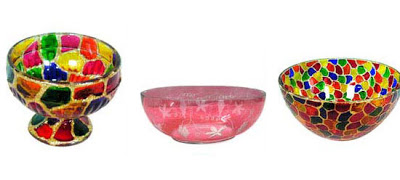 Mosaic finish glass vase from Ideasafresh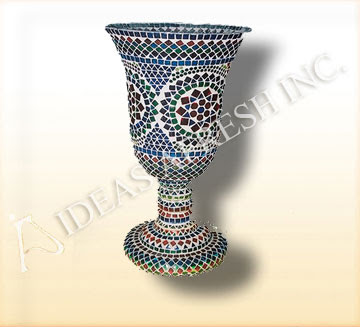 Stained glass murals from Studio Lead Light. This beautiful mural was installed in a home in India.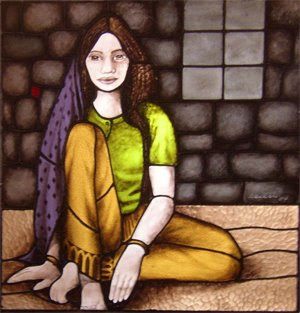 These rare pieces from Glass Expressions are perfect for brightening up dull corners.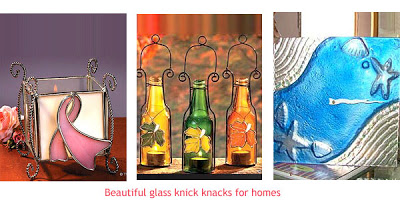 The stores featured here are all exporters and/or accept online orders. So go ahead and buy glass to brighten up your interiors.