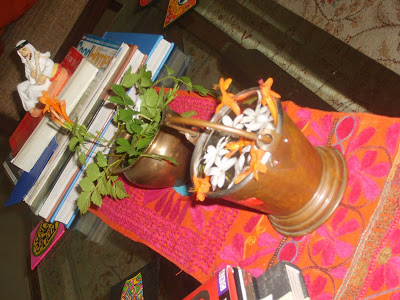 Books, Arab and a bucket of flowers in Sharon's living

When Pat of Colors Dekor mailed us to join her Tabletop August link party, both Sharon and I were super excited. Strange, but true…. I was just discussing something similar with Sharon the other day (Great ideas are universal, aren't they?) Such events not only bring us bloggers closer but also give readers a lot of ideas on a single subject. Unfortunately, I did not have time to click too many pictures, just one! Sharon, of course has managed to click in some nice pictures (That's the advantage of sharing a blog, what say? :)). So, here we go…..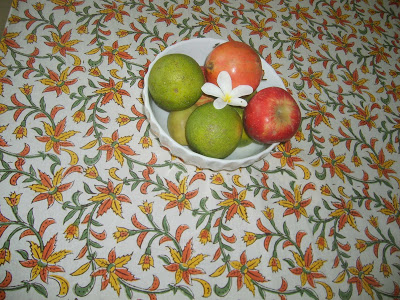 Sharon's Dining: Blockprinted tablecover and bowl of fruits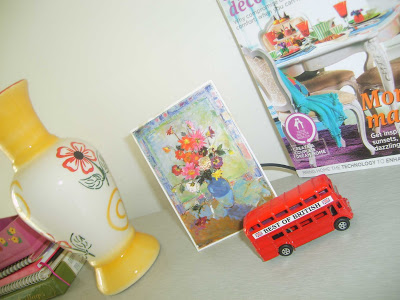 Sharon's workstation: Yellow vase and knick-knacks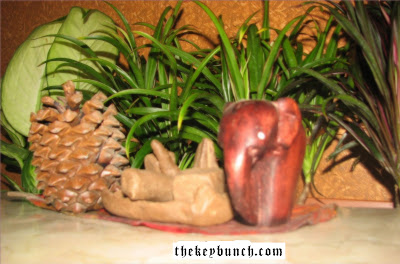 My daughter's clay ideas. pine cone and mini elephant in my living
Linking the post to Pats Tabletop August, thestylesisters' Centerpiece Wednesday and A stroll through life's Tabletop Tuesday, do join in and add more pics.