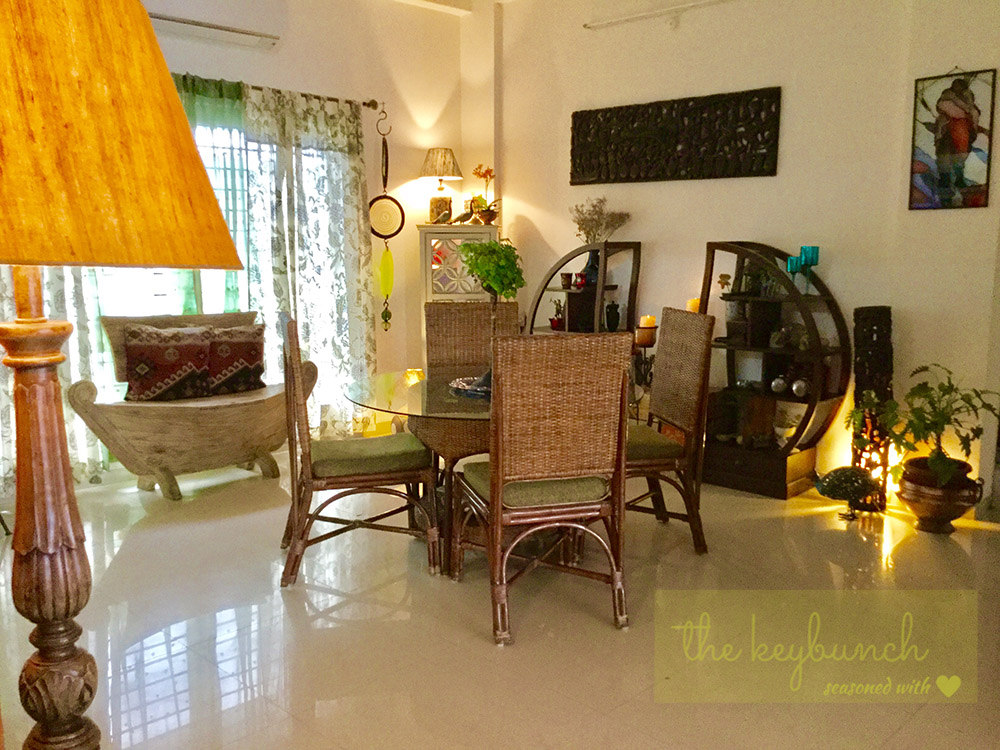 The Keybunch delights in bringing you tours of beautiful, aesthetic Indian homes. Today, we take you to Indore, where Kapila and Sonal Banerjee and their twin girls live. It is so thoughtfully decorated, that you will be surprised to hear that it is a temporary home. Inspiration indeed, for all you temporary home dwellers.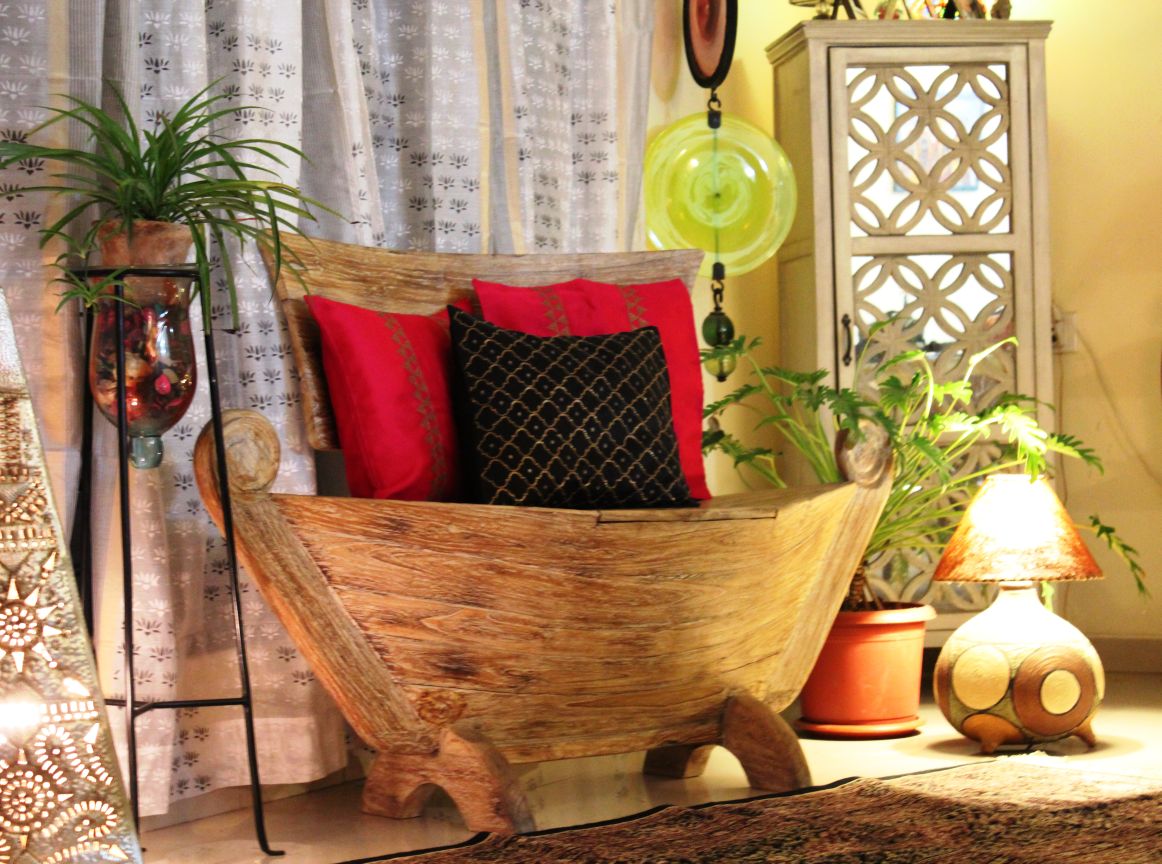 Kapila has passionately done it up with treasures collected from everywhere, including their stint in Africa. Sonal has become equally passionate about decor over the years, and it's lovely to see how their home resonates warmth and colour. Over to Kapila, who will tell you more.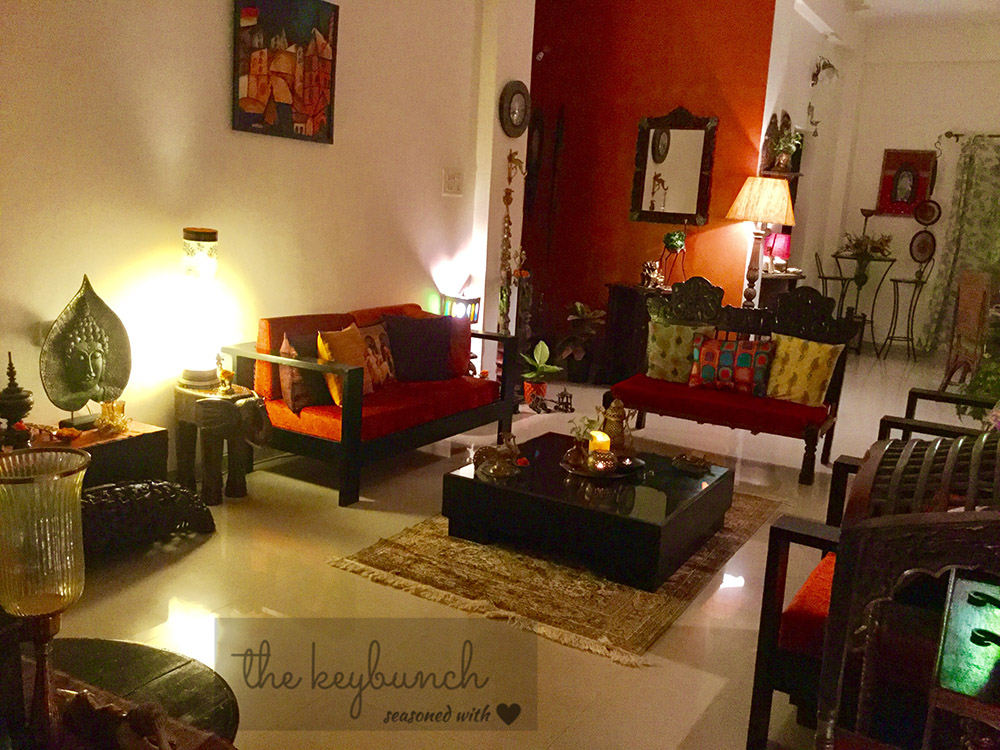 Welcome to a small tour of my home. My apartment in Indore is a mirror reflection of my passion around art, home décor and paintings. I'm married to Sonal for 14 years and counting; we are blessed with twin girls. We have been moving places due to work demands.
Both of us are passionate and appreciative about beautiful art pieces and unique furniture.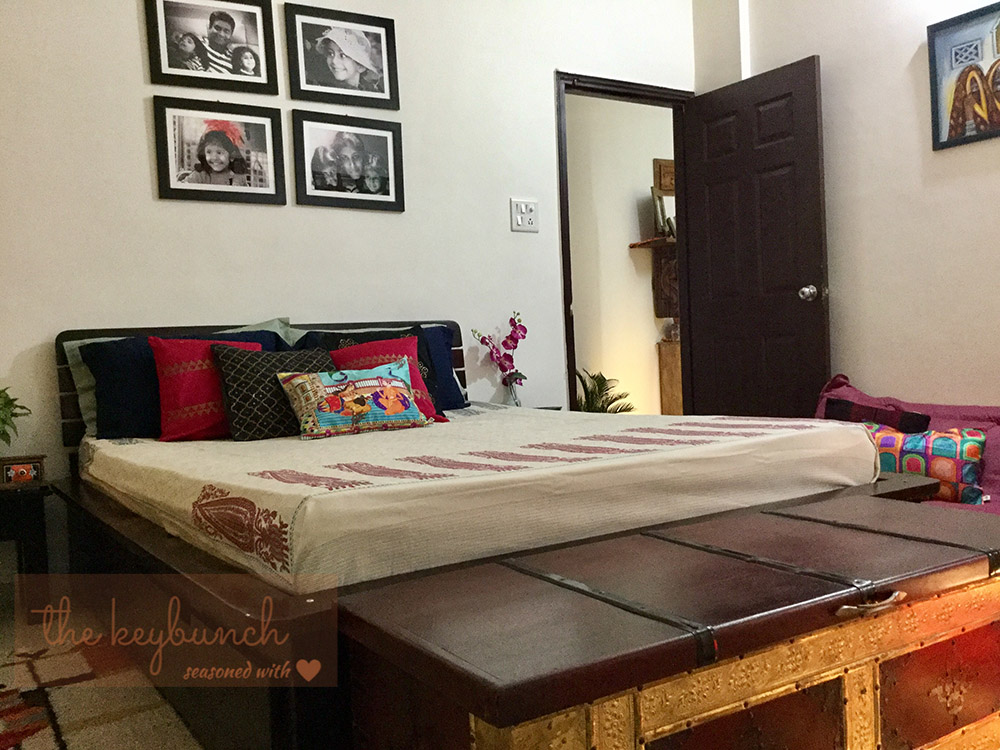 My daughters aged 9 have also developed a taste for decor of their own in specific style which reflects in their room. This is their room, and we have all put our heads together to bring in some colour and life to this room!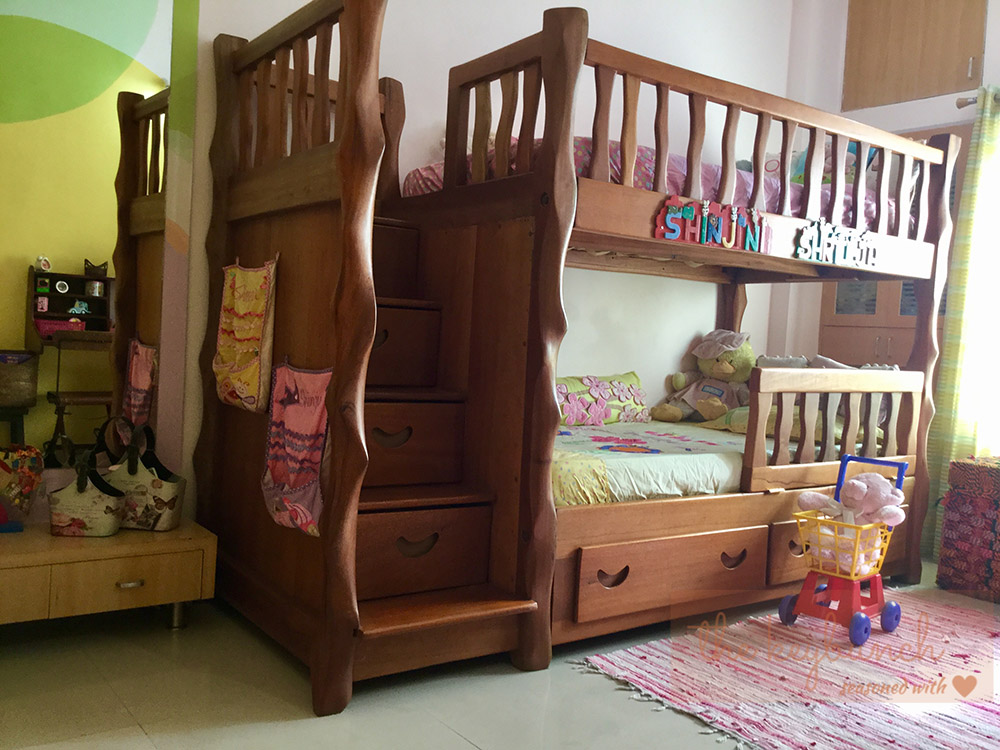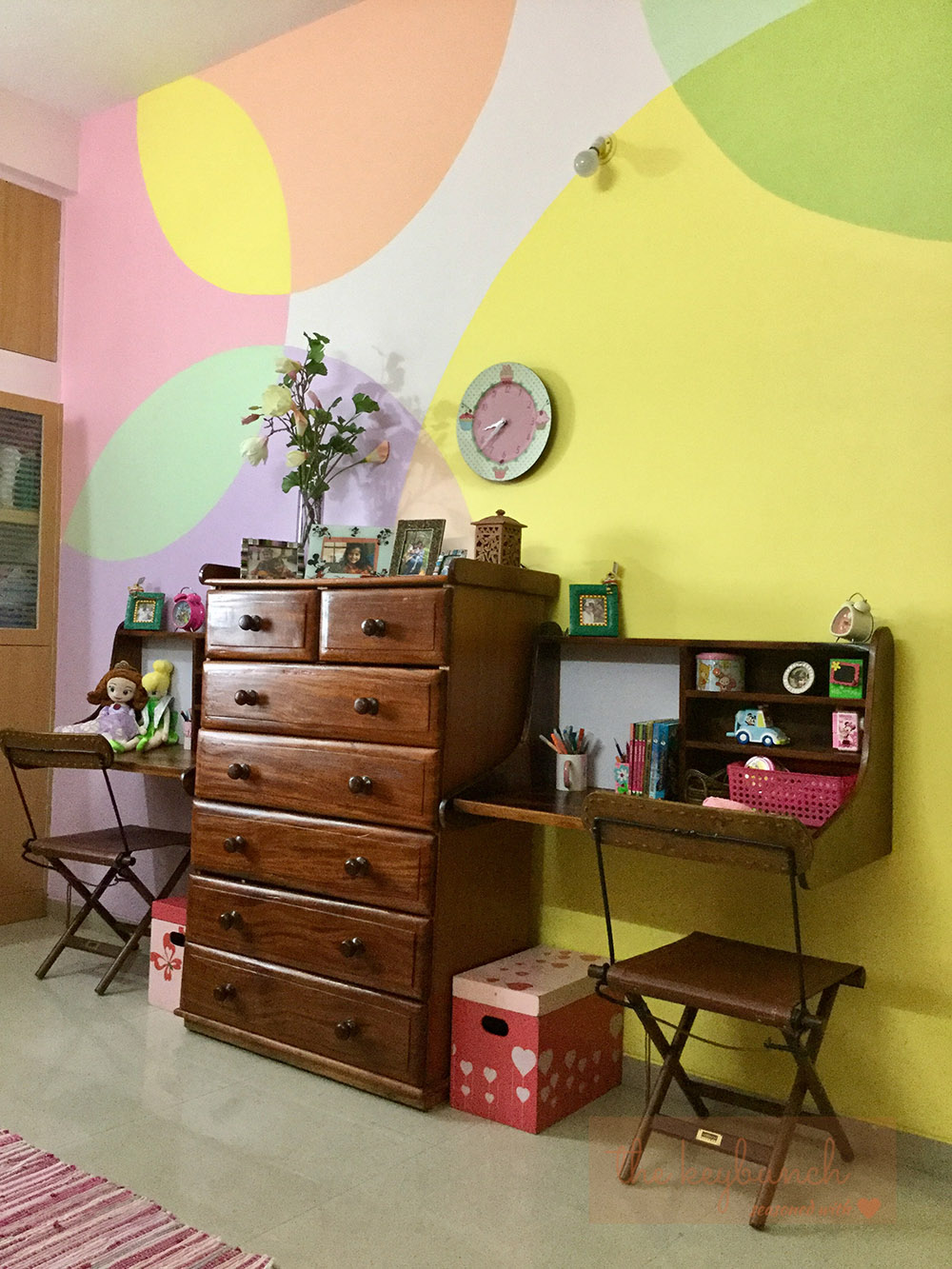 The artifacts shown in the pictures have been collected over the years. Each place we stayed or went on a vacation, we added on to our collectibles. Decor in my home has influences from Indian states. You will also find glimpses of African decor in the house which is a nostalgic remembrance of my stay at Kenya for few years.
There is a very dominant presence of metal and wood in every room which shows a nice blend of ethnic with contemporary lifestyle in the house. My love for hand painted artifacts is also prominent with some of my own works. Every nook and corner of the house has a little space to spare with different moods.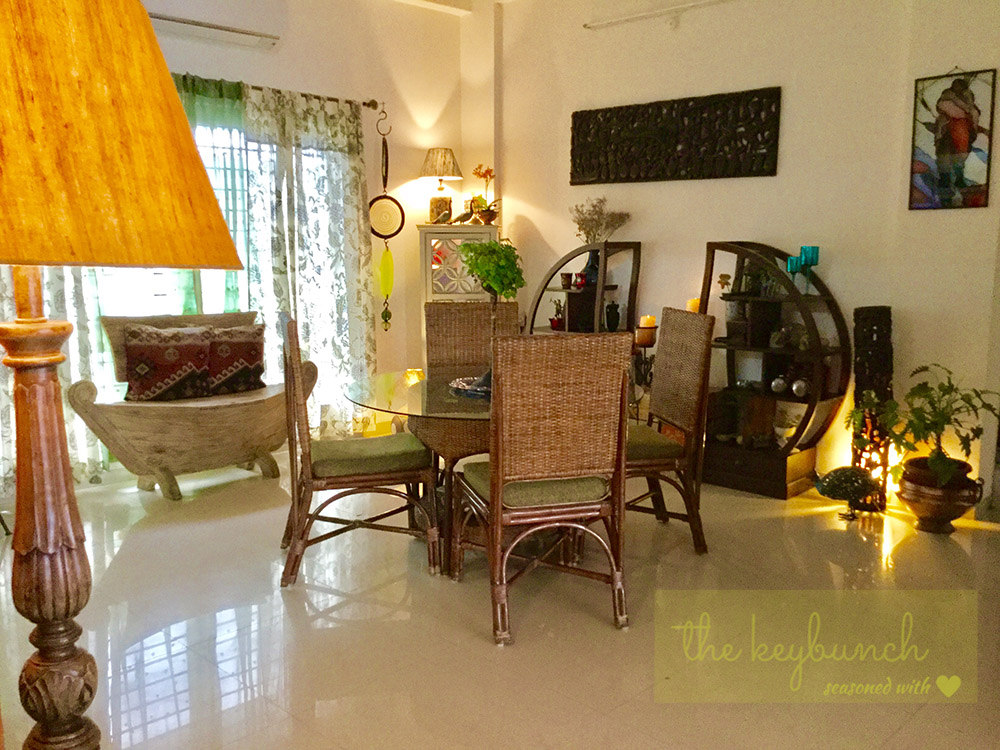 I love fresh plants and flowers all around. It was a priority to make a small but cosy sit out in the balcony surrounded by well-groomed plants. I prefer natural light hence I like using light curtains and some of them are my old sarees reused.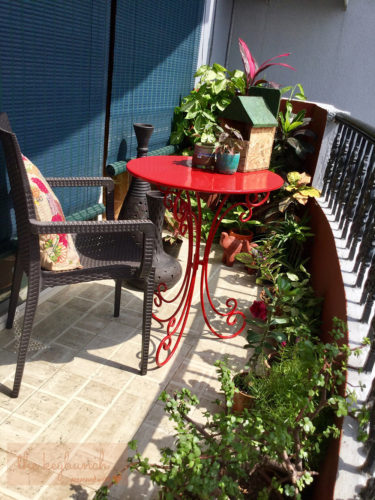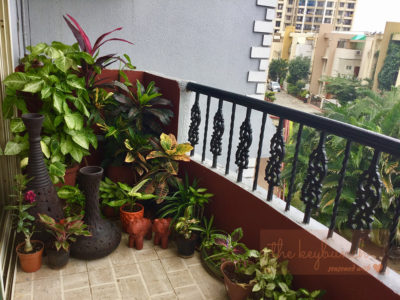 I like using vibrant and warm colors, one very key highlight is the camouflaged décor in the living room wall paint and the furniture around the room which has blended elegantly.
Thank you Kapila. Kapila has shown us a trick or two in decorating temporary homes. One, don't shy away from collecting things, and never tell yourself that you will put off purchases until you have your own home. It's these collections built up over the years that add character to a home, and you will be able to associate memories with each piece, as the years pass.
Two, don't invest too much in built-in stuff, but invest in moveable pieces that can go with you to any home you move to, and ultimately grace your own home when you finally settle down.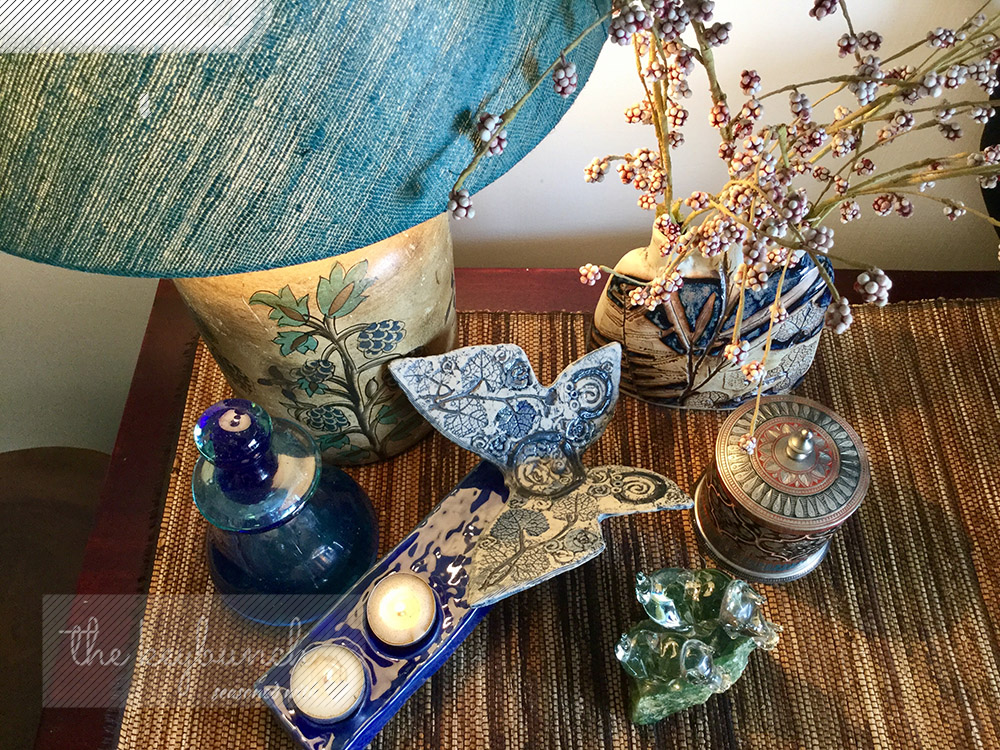 Do follow Kapila on Instagram as that's where she posts pictures of her home regularly!
Do visit our other HOME TOURS on this blog. They are specially curated, unique and beautifully done up, I assure you!