Dar Mona is a guest house in the hills overlooking the Orange Plains in France. The proud owner Mona is a well-travelled designer and photographer. The rooms bear testimony to Mona's travels in Morocco, Tunisia, Senegal, China, India and Syria – the photographs, designs and styles are windows to her trips there. As you look through the images, you will love the way Mona has made use of textiles to accessorize her home. The home is quiet and serene, the entrance characterized by white columns that instantly hint of calm and peace.
Elegant in soft white tones, the living room has hints of Mona's travels abroad. The windows are inspired by the carved jaliwork in Jaipur.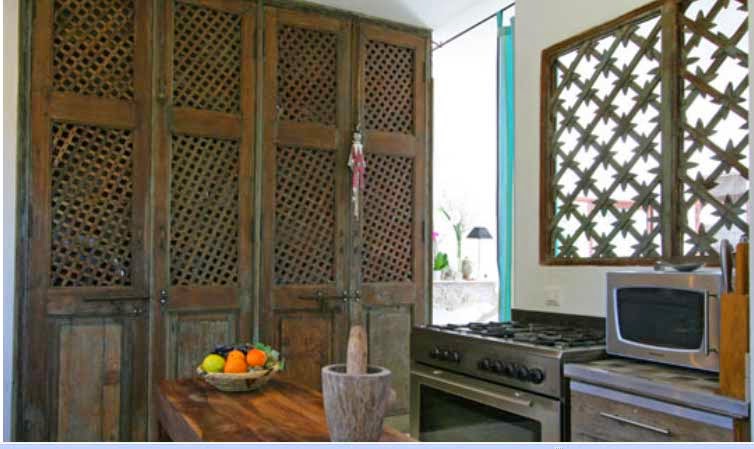 On the other side of that beautiful Indian lattice work window is a country-style kitchen, with doors that are once again reminiscent of the old Indian style.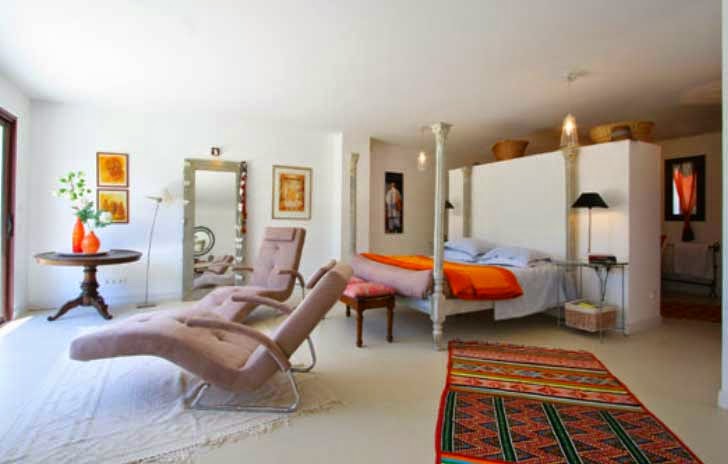 I love how this room is both modern and traditional, and yet comes together so well.
The orange tones gently bind the room together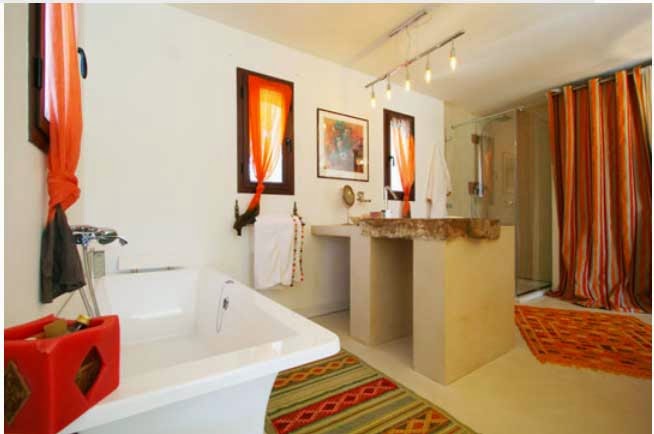 The bathroom is a show-stopper with the same orange theme from the bedroom
carried forward…the accessories and curtains are inspired from India,
while the floor rug and carpet are from the South of Morocco.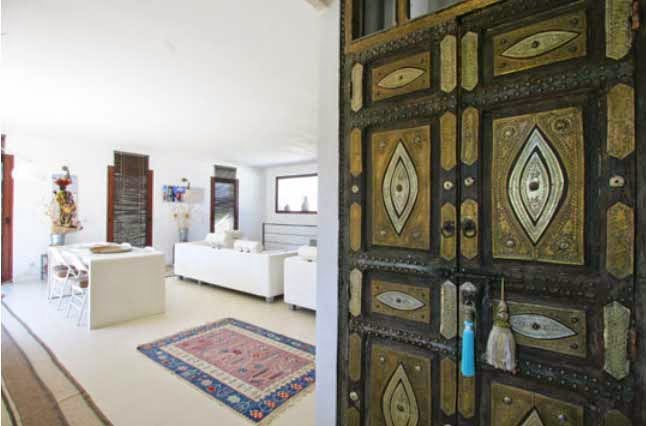 This is a Syrian carved door. The eyeshaped patterns and tassles are considered lucky
And I leave you with more views of the above rooms, shot from different angles.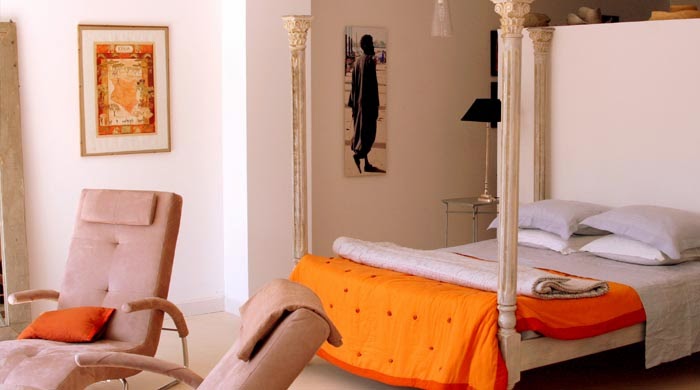 The saffron bedspread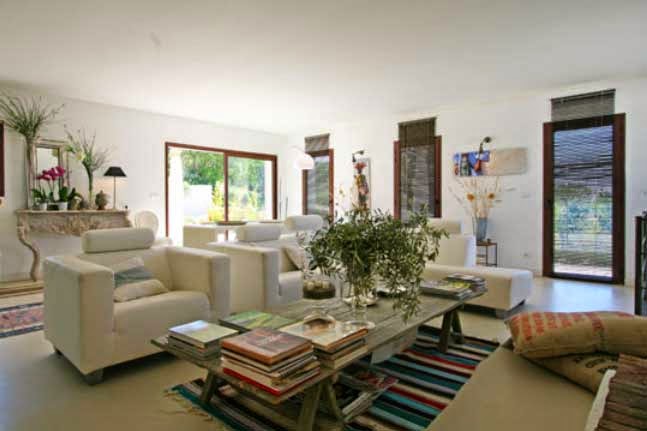 Another angle of the salon or the living room. The poufs on the floor are sacks from Tunisia.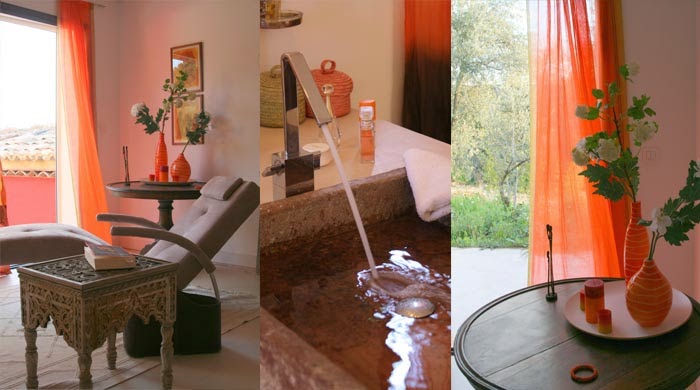 A collage of the orange accents
What elements of this home did you like?
Pics via