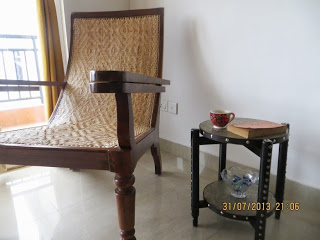 Today, we take you to Whitefield, Bengaluru to Aparna's lovely home. Aparna is a mommy blogger over here.
Aparna tells us that her decor sensibilities have developed and honed over the years, through a combination of travel, work (with the Indian crafts sector) and a lot of skulking around design blogs 🙂
This home is also proof that marital decor problems (we all have them, don't we? Those situations when one of us likes loves something and the other doesn't like hates it!) So, when you and your spouse are at odds with each others' decor ideas, how do you resolve it? Do you buy a new sofa or a new set of stairs from somewhere like Pear Stairs and find furniture you both like?
Says Aparna, "My husband and I started off being at odds with each other. He likes a clean uncluttered space with loads of comfort (read footstools and lazyboys !) while I thrive on colour, clutter and traditional home-made accents! Over the years, we have met in the middle. He learnt that old-fashioned need not be uncomfortable and I refined in my collecting instincts and learned to do more with less. The result is a predominantly Indian style with every piece having certain precious memories associated with it." Ah, just how The Keybunch likes it!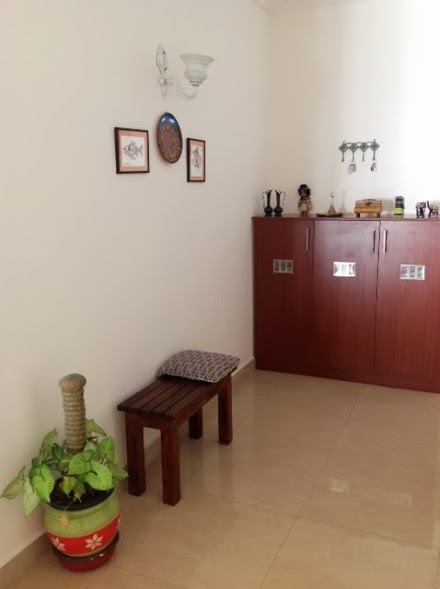 The entryway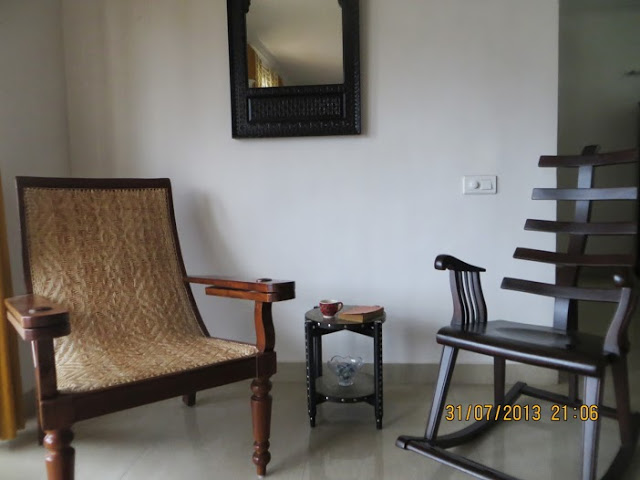 The reading nook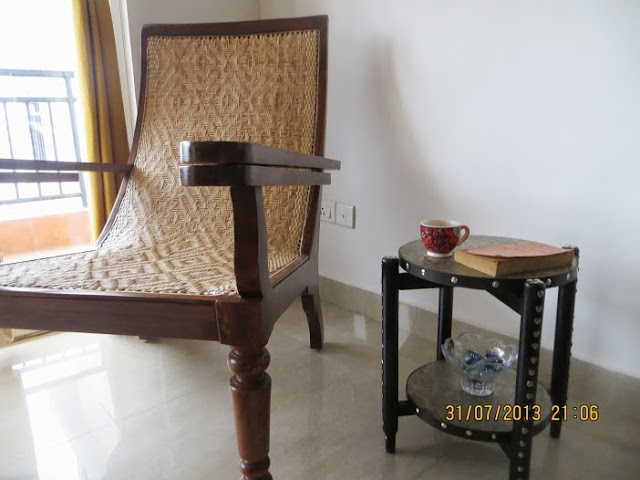 A closeup of the planter's chair in the reading nook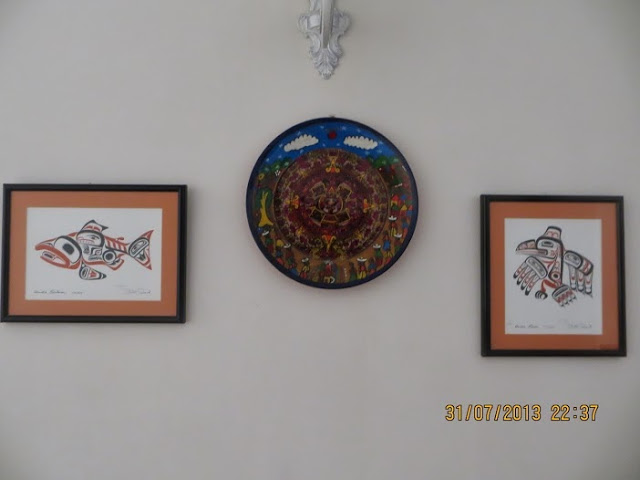 Stuff bought during the couple's travels – Mayan calendar (ceramic)
flanked by Inuit paintings from Canada.
 Kiwi and South African dolls 🙂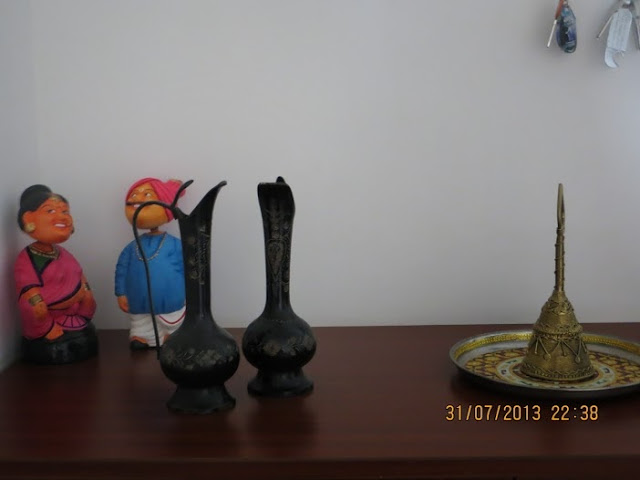 Brass and Dokra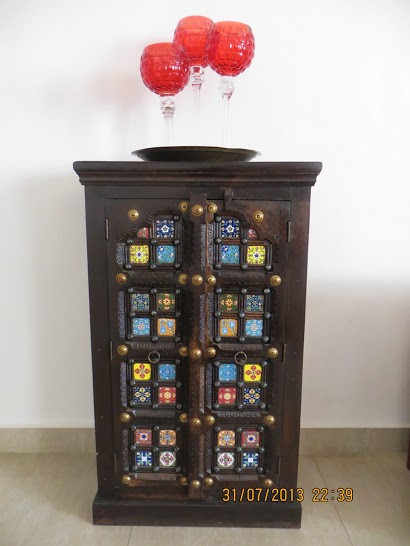 Cupboard with small jaipuri tiles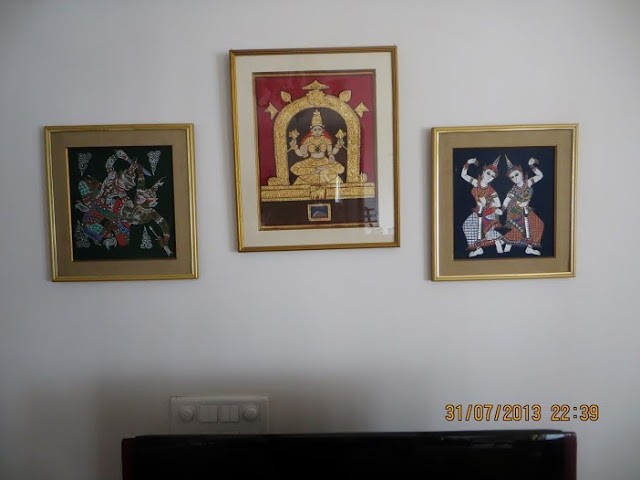 The Mysore painting was gifted by Aparna's husband's aunt when they had the
grihapravesh for their home in Bangalore. The Thai paintings are reminders of a
wonderful time spent trawling the night markets in Bangkok.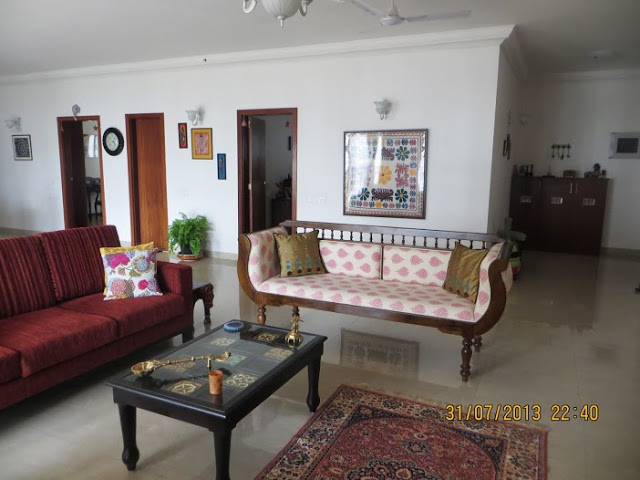 The Living room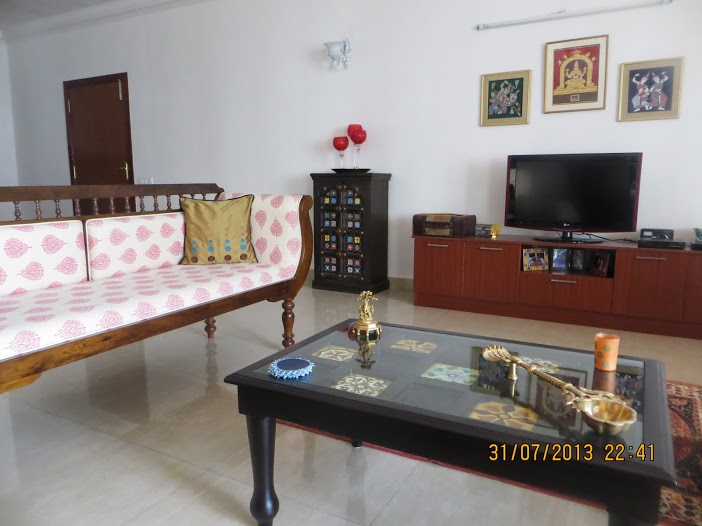 Another angle of the living room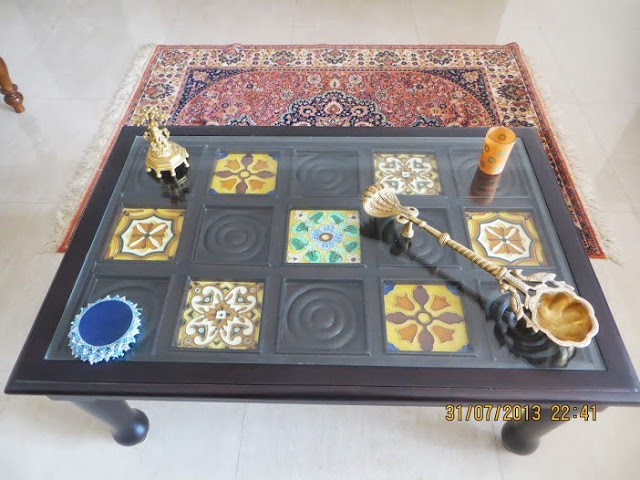 Aparna got this table done in mehrauli from a restorer.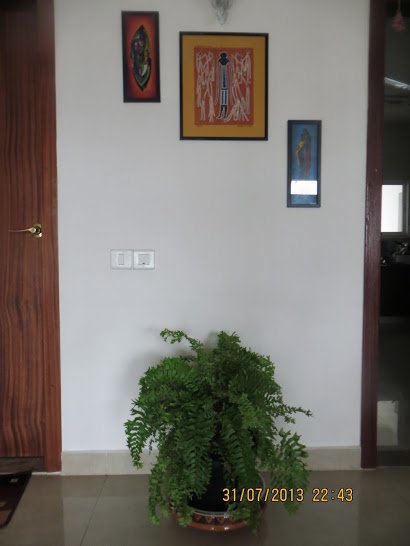 Aussie aboriginal painting flanked by South African artwork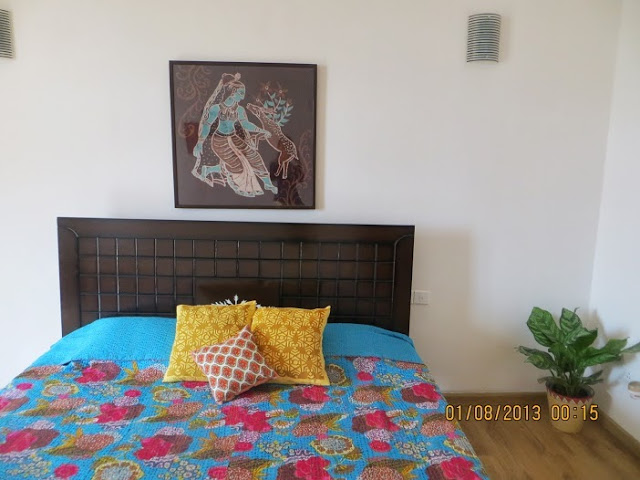 The Batik that always hangs over the master bed is actually a silk scarf
made by Aparna's mom decades ago, and now framed and preserved.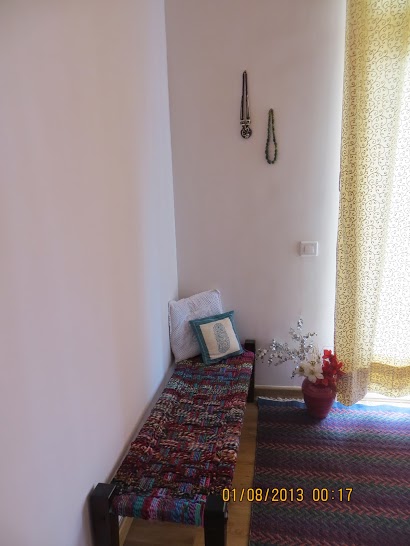 Aparna's charpoy in the bedroom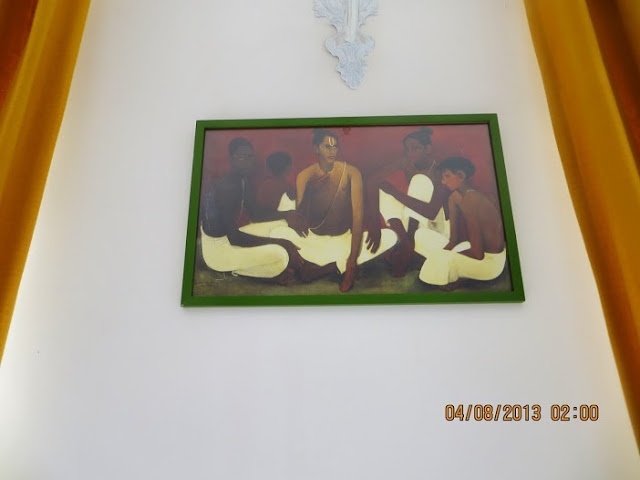 One of Aparna's favourite paintings -a print of the Brahmacharis by Amrita Sher-Gill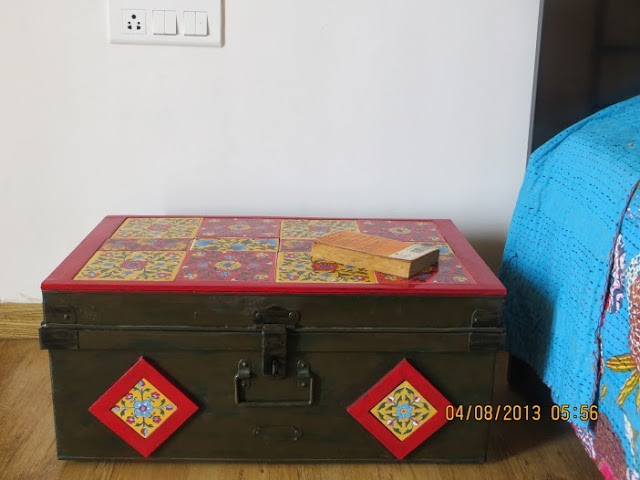 The aluminium trunk was given to Aparna during her wedding and
contained a lot of steel vessels. She recently had it converted to a bedside table with
handmade tiles on the top and sides.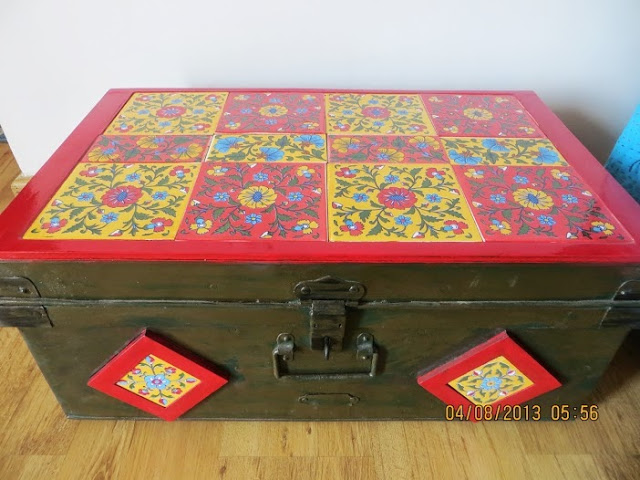 A close-up of the trunk
Thank you Aparna, for opening your home to our readers! Our favorite take-away ideas from this home tour are the charpoy, the fabulous paisley upholstery on the sofas, the pretty tiles on your aluminum trunk, and the nostalgia evoked by that planter's chair in your reading nook!
StyleRadha is giving away a fabulous hand-painted, wooden picture domino game to one lucky winner. Read more details of this giveaway here.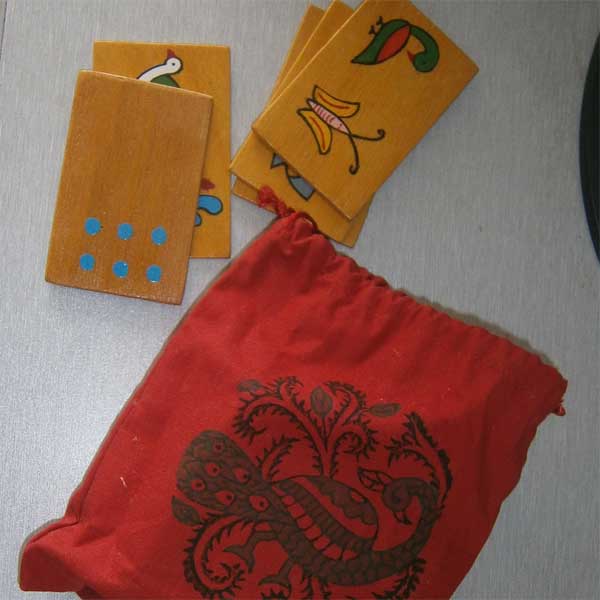 Liked this home tour? We have many more here.