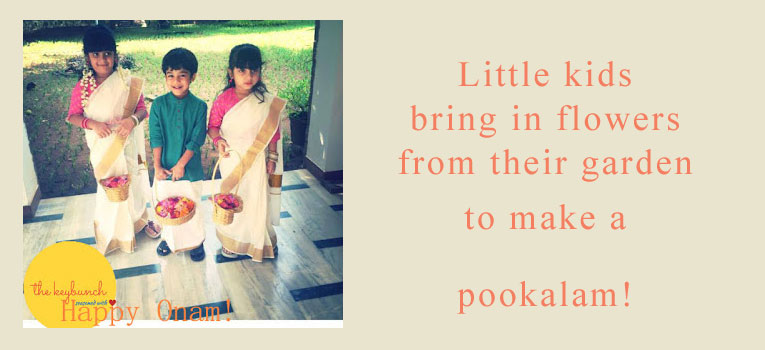 Aren't they adorable?
Onam is a lovely festival! It is Kerala's harvest festival and celebrated wholeheartedly by Malayalees – Hindu, Muslim and Christian alike. Which is what makes it all the more special!
And with Onam Sadyas becoming known to more Indians, there are tons of people from the rest of India celebrating too!
In the pic (l-r) Samah, Samir and Sarah, the adorable triplets of my school friend Sameena, have just brought in the harvest from their garden – beautiful flowers, which will be used to make the pookalam at school!
Happy Onam everyone!
Pic courtesy – Sameena Yasir
Models – Samah, Samir and Sarah
Location – Trissur, Kerala