Our guest blogger this week is Patricia Torres, who has a great design blog called Colors Dekor. Patricia is multi-talented and multifaceted, always hopping off on exciting short trips, rearranging stuff around her home (with great results, may I add) and planning lovely theme parties. How do we know? Well, we are regulars at her blog, and we love the fact that she chronicles the beauty she adds to her life! Patty, you rock! – Team Keybunch
---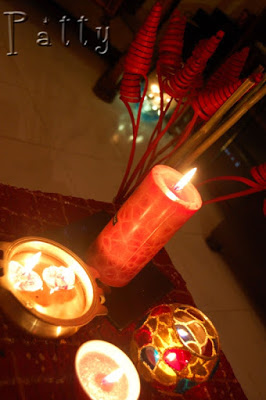 As we are celebrating the 1st Anniversary of The Key Bunch… and I didn't have time to prepare for the party, this is a post on instant party make up for your home. Come with me, as I collect my key bunch and open the door to my home for a celebration…..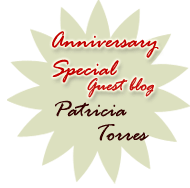 Here are a few ideas of what I do in 30 mins for a quick home fix for an unexpected party or celebration.
The Kitchen – for me is the most important. So clear the counter tops – I am sure everything can go in a cabinet, cupboard or fridge. Don't display dirty dishes. Clean the counter top and add a few accessories.
Living Room & Dining area – Clear the clutter from the coffee table! Magazines & newspapers go in the rack and remote controls can be stashed away as well!! Here are a few tips to accessorise the room.
Candles – candles create a party mood instantly. The key is to always have extra tea-lights or floating candles. Plus you don't need candle holders… any pretty dish or glass you have at home, can be made into an immediate candle holder.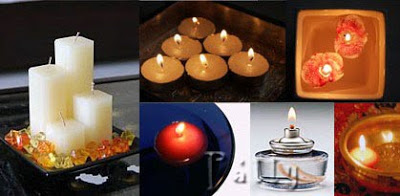 Sofa throw – don't forget to dress up your sofa. I normally use any of my pashminas or shawls for an instantaneous face lift!! Works fine.. what do you think? Throw in a few cushions as well… and it looks lovely!!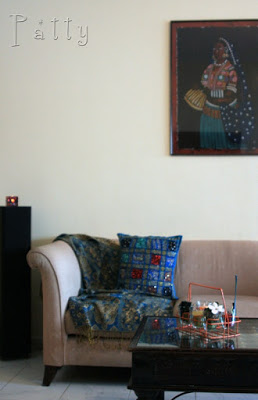 Flowers – If you are lucky enough to have a garden, then go pluck some flowers… or pick up ferns or dried leaves and put them together!! Well I'm not as lucky as you are… so I'll just use some dried leaves from my balcony and mix it with potpourri!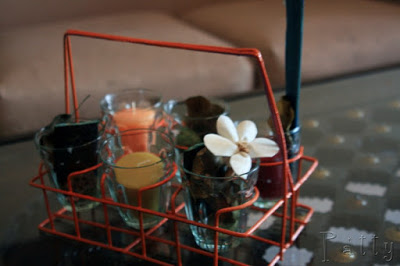 Dining table runner – Throw a pretty, colorful or fancy duppatta on your dining table… And that becomes a runner no one has seen before. Top it up with some candles or flowers… and you are ready to party!!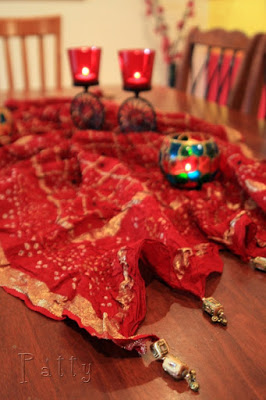 Alternatively just place fresh fruits or vegetables as the center piece of the table. Different colored peppers, green limes, vibrant yellow lemons or just warm and loving tomatoes. Arranged prettily, you'll be surprised at how easily a fresh center piece can be made!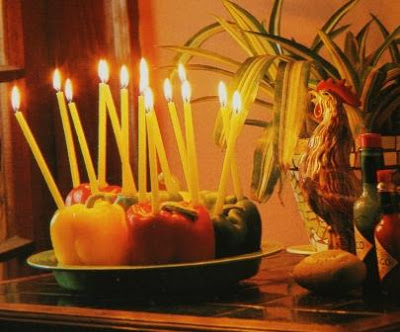 Bathroom – Once your living area looks beautiful, don't forget to have a quick look at the guest bathroom. Make sure there is an extra toilet roll or a few hand towels. Place a few bamboos or fresh flowers or just use aromatic candles, to add that extra touch to the bathroom.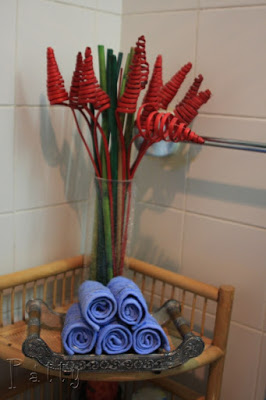 Now just sit back, relax, pop the wine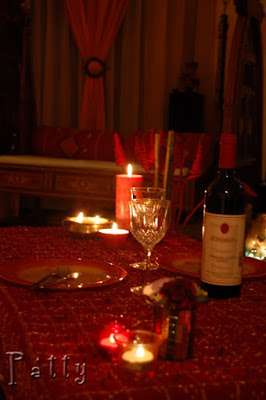 – Patricia Torres