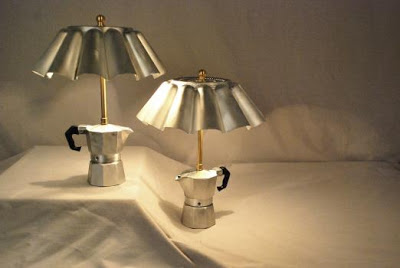 Coffee pot art, anyone?
De-cluttering seems to be the mantra these days…and in our home, S is someone who follows it to the T and I think twice, thrice and sometimes more than that before I throw away things. I don't mind clearing out unwanted stuff, but even as I am about to put away something I don't need, I wonder if I could use it in some other way. So, a couple of unusable non-stick pans, ladles and other gadgets find their way back to the chest again without his knowledge in the hope of getting a makeover. And, they remain there until Dh finds them again… 🙂 the story continues for every other nook in the home.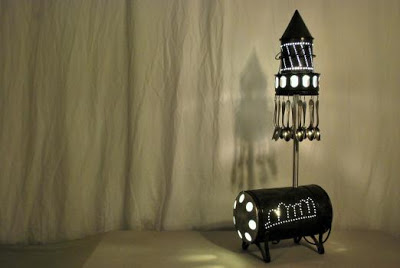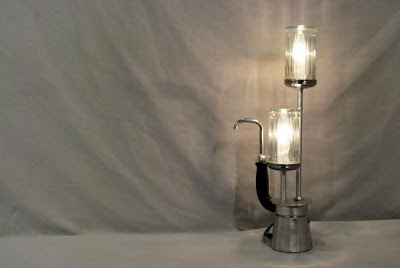 Now, give your discarded kitchen gadgets to a creative genius like Gilles Eichenbaum, a Paris based designer and he'll transform them into beautiful pieces of functional art.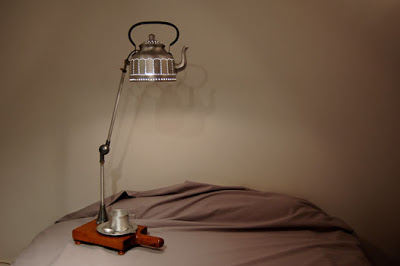 You think this is a good way to end the day?
He uses discarded kitchen utensils like pastry molds, coffee pots, frying pans, forks, teapots and things like that to create stunning pieces of light fixtures. I bet these pieces make sure fire conversation starters. I'll let the pictures make the talk for now.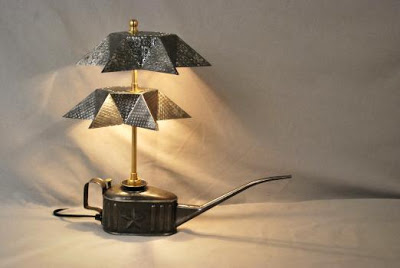 Kettle and pastry molds get a makeover, cool na?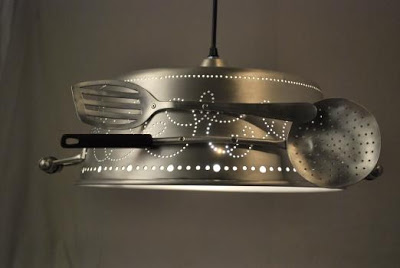 Isn't this drool worthy?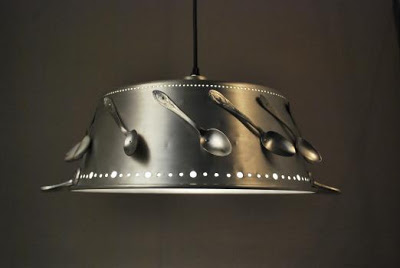 How cool is this?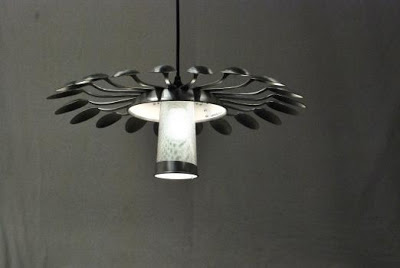 Want this for your dining?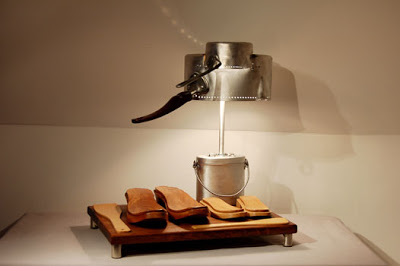 Cans, pans and shoes go into this piece of art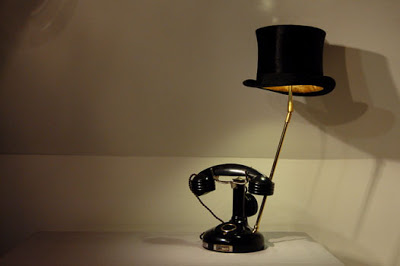 A telephone and a hat add to the vintage charm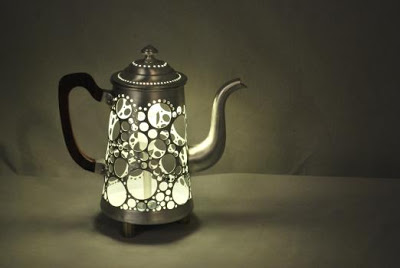 I am drooling over this piece now..
Now, guess what's Eichenbaum's tag line? "Garbage cans are talented!". How true! I just wish he stayed somewhere nearby so that I could send him a truckload of my pots and pans and get them transformed. 🙂
Loved these creations? Check out more such inspiring ideas here. If all these were up for grabs, which piece would you pick up?