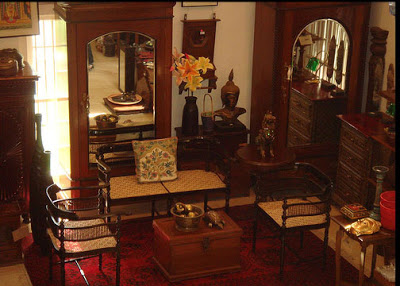 I live in Pune, and I am often ashamed that I get around so little. Perhaps busy schedules and a demanding toddler are lame excuses, but here I am conveniently offering them to you. However, I did manage to get out and visit Sanskriti – and was happy to strike it off from the top of my 'interior stores to visit' list, thanks to a sudden trip to Koregaon Park's ABC Farms (more on this later). Well, I'll have you know that I was not disappointed – from colonial furniture to antique Indian implements, paintings and home accessories, this store is like a Wonderland for all you interior-freak Alices!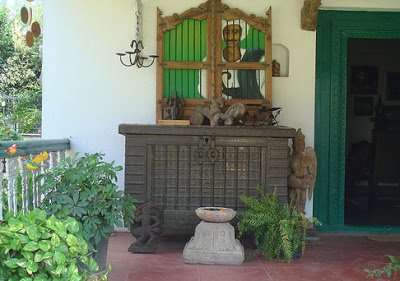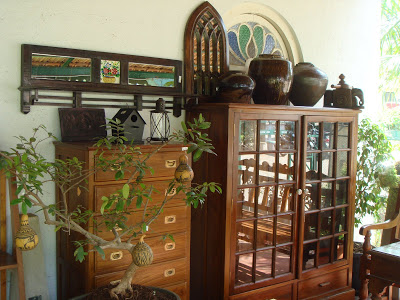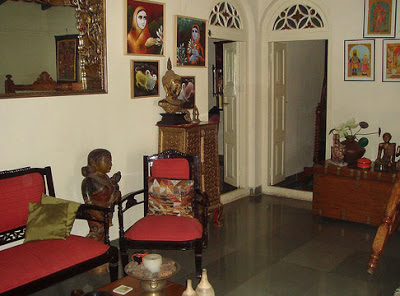 The store is run by Sonali Pingale and her family, and they tell me that their furniture is made from old, seasoned teak wood, rosewood and mahogany, which they get from old homes & havelis that are being brought down. Some pieces are replicas of old designs. Says Devika, Sonali's daughter, "The designs are classic and timeless. Our focus has been old colonial furniture. Traditionally this was always made in hardwoods such as teak, rosewood & mahogany. A lot of the furniture is genuinely old, restored painstakingly by our team of trained and highly carpenters and polish people."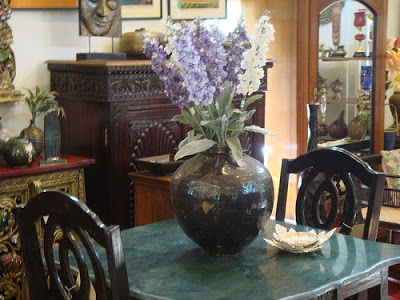 The store is not only about the old. For their Home Decor selection, they have a collection of traditional Indian handicrafts that have been contemporarised for today's modern homes. Traditional brassware from Tamil Nadu, wood carvings from Gujarat, enamel work from Jaipur, and many other traditional forms of Indian artistry are re-designed into mirrors, photoframes, candlestands and table accessories.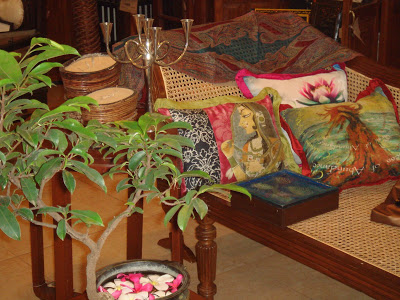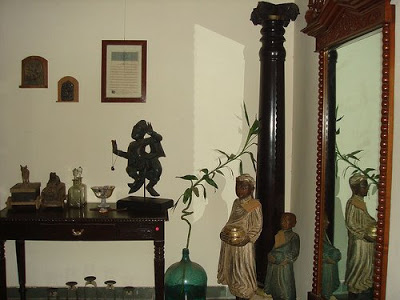 They also have a great range of garden furniture, and I love their lawn displays, like this one.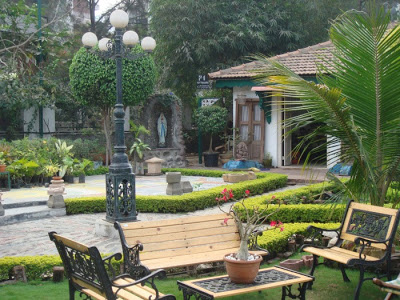 Liked it? Let me know! If you know of more places to add on my "Decor store" list, do tell me 🙂