…is a wonderful home stay run by Muthu and Bopanna Karumbiah. Gowri Nivas, the 150 year old home of the Karumbiahs' has been rebuilt meticulously. When they decided to convert it into a homestay, Muthu took on the task of redecorating the house. From hand made floor tiles to the antique door, pillars and windows rescued from a chieftain's house and painstakingly restored, Gowri Nivas is sure to charm you. Let me show you around.
Let's walk up the garden path, and head to the cool and welcoming patio of the house.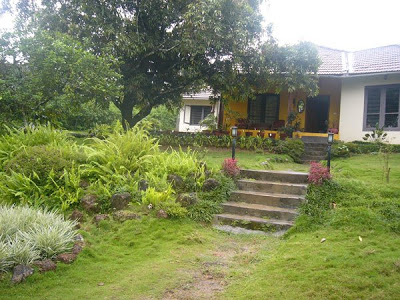 Once refreshed with some fresh buttermilk from Muthu's kitchen, head indoors. The living area is the most beautiful room in the house, my personal favorite, and you can see why.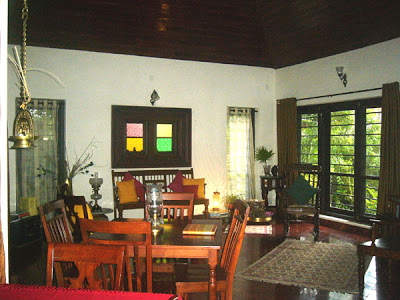 Here's a close-up of the beautiful seating arrangement.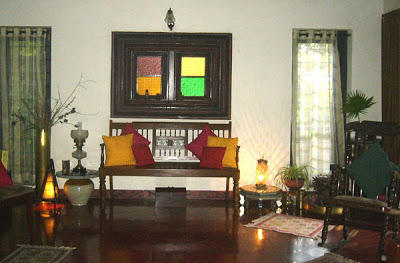 It's time for dinner. The dining area is very well done up with hanging brass lamps, beautifully decorated nooks and crannies, and a lovely old ornamental door that leads nowhere.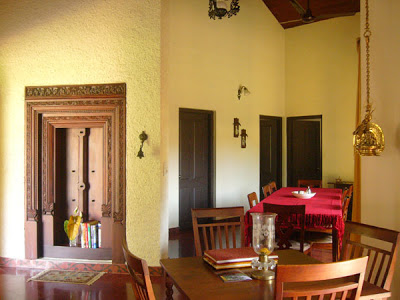 …and finally, a warm clean bed in a well done up bedroom.