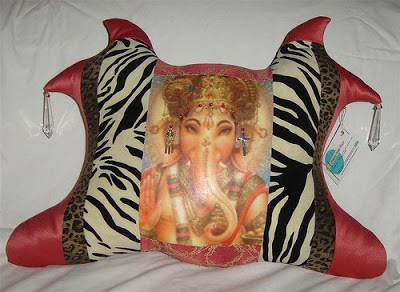 The easiest and the smartest way to spruce up your living room décor is to add bright, colorful and unique, one-of-a-kind cushions. If you can lay your hands on Kim's designer art pillows, be assured that you will have something to set the conversation going.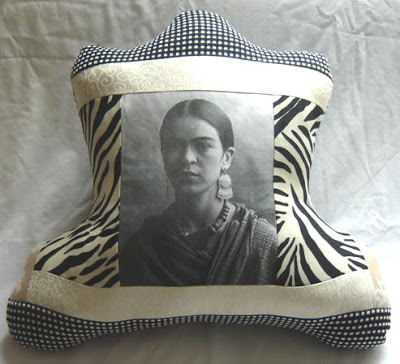 Kim Wilson is an art pillow specialist from a small southern Saskatchewan town called Rockglen whose unusual creations have been featured in several magazines and art galleries in Canada, the U.S and Mexico. She also makes art dolls, designs jewelry, textiles and home accessories.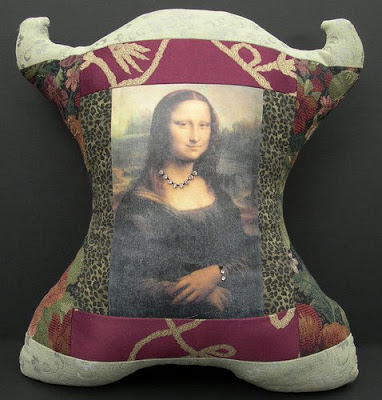 The custom made art pillows are designed using her customer's photographs, posters or their treasured collections. The Indian touch in her work can be seen in the Ganesh art pillow and the vintage black&white pillow. My son, a great fan of Ganesh would have loved this one.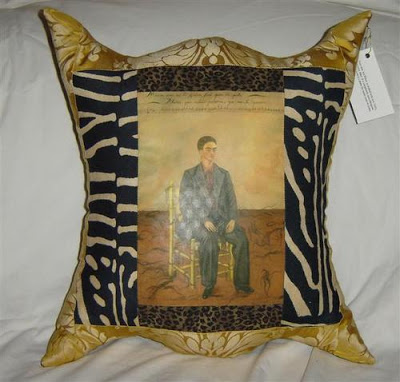 The right combination of art, texture, accessories and colors add visual interest to the decor.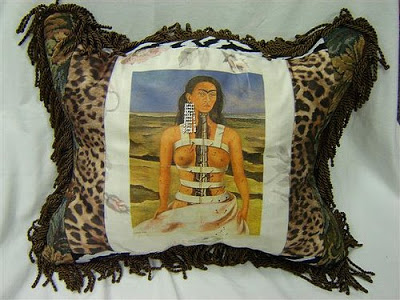 You can order your personalized art pillow at her online store Candiangemstones.com. Meanwhile sit back and enjoy her work.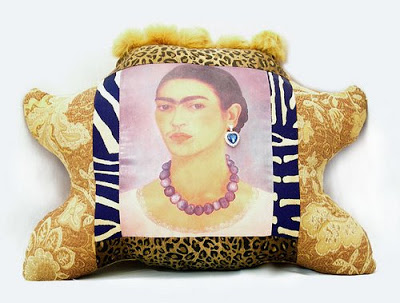 My favorite is the Black&White vintage pillow, what's yours?
Oh, Btw I must thank Lakshmi of Taste of Mysore for the wonderful Lemonade award.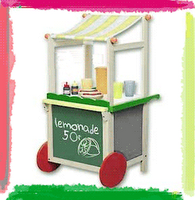 Thanks Lakshmi!