Knick-knacks and curios add cheer to the empty spaces and dull corners of rooms. Right lighting around a curio helps create a focal point with a cozy ambiance. The best bet would be to scour unusual places and look out for things that stand out in the crowd.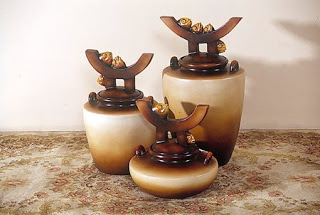 This one's called Fishwala!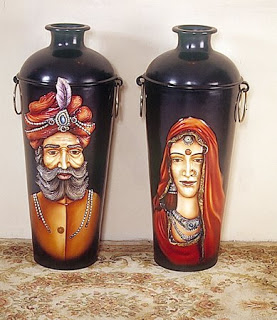 Maharaja-Maharani Pots
Wood Art India in Delhi boasts of having furniture and curios with timeless beauty that reflects client's taste and personality. While I am not really impressed with the furniture they have, the typical-Indian knick-knacks may still be worth looking at.