I'm back after an extended X'mas break, and I so look forward to another new year of blogging and reading.
This is the perfect time to share with you some really awesome pics of Lisa's designing efforts. She is 25 and lives in Sweden, studies art and design and likes to be creative. She loves colors, and she loves mixing, as you will soon gather from these pictures of her home.
Imagine having a riot of colors, particularly pink right next to orange and green, all in one room. Sounds garish? Have a look at Lisa's work and you will instantly change your mind. She has managed to mix the Indian, Bohemian, modern, the personal and the kitschy to create this jaw dropping look.
Best of all, Lisa picks up her "finds" not from expensive lifestyle stores, but from flea markets, garage sales, and she sometimes even reinvents her old decor to come up with new, exciting ideas.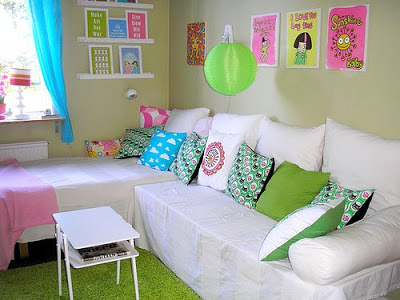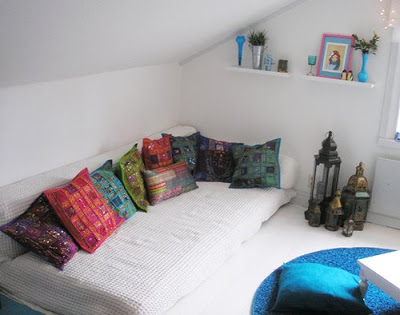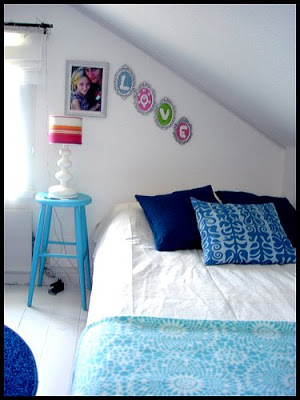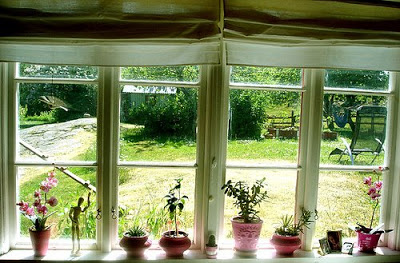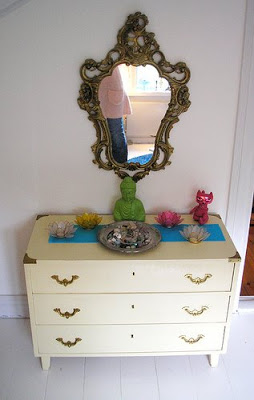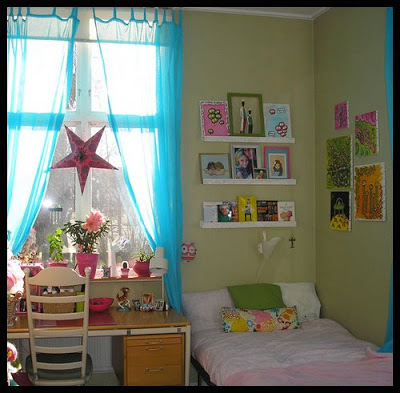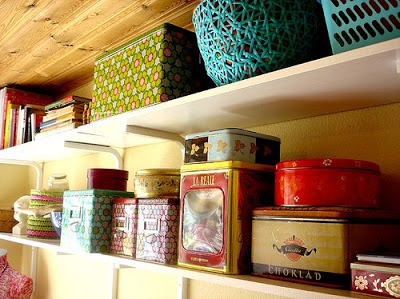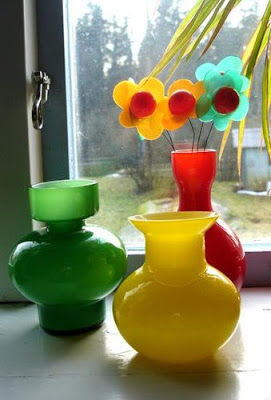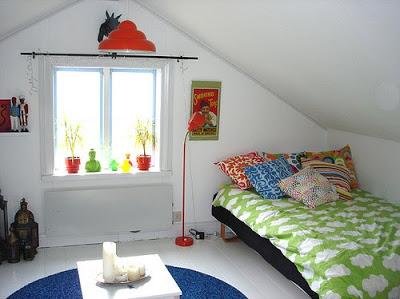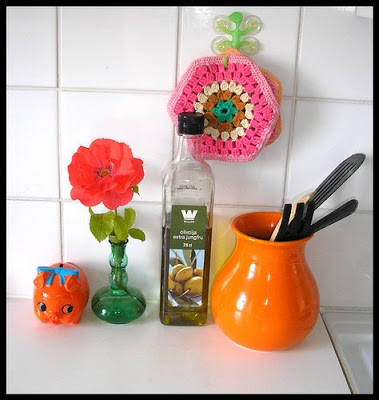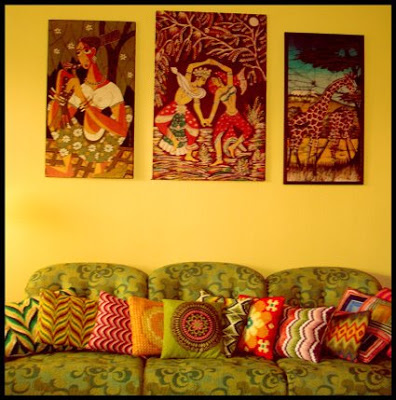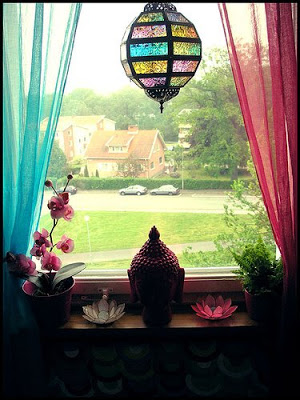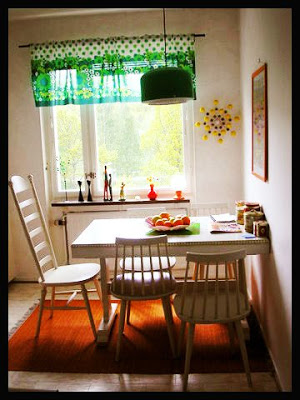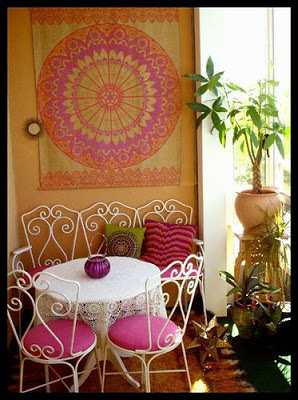 Now you know what I meant about the colors. Beautifully mixed up, aren't they? It is so difficult to put a name or label to this decor, but I think Lisa has got it right when she says she likes humor in her decor. Yep, that definitely describes this home best.
Here's to more cheerful homes, here's to more of second hand resusables, here's to making homes just what they are supposed to be – cosy, warm and welcoming! 🙂 Have a colorful 2009!