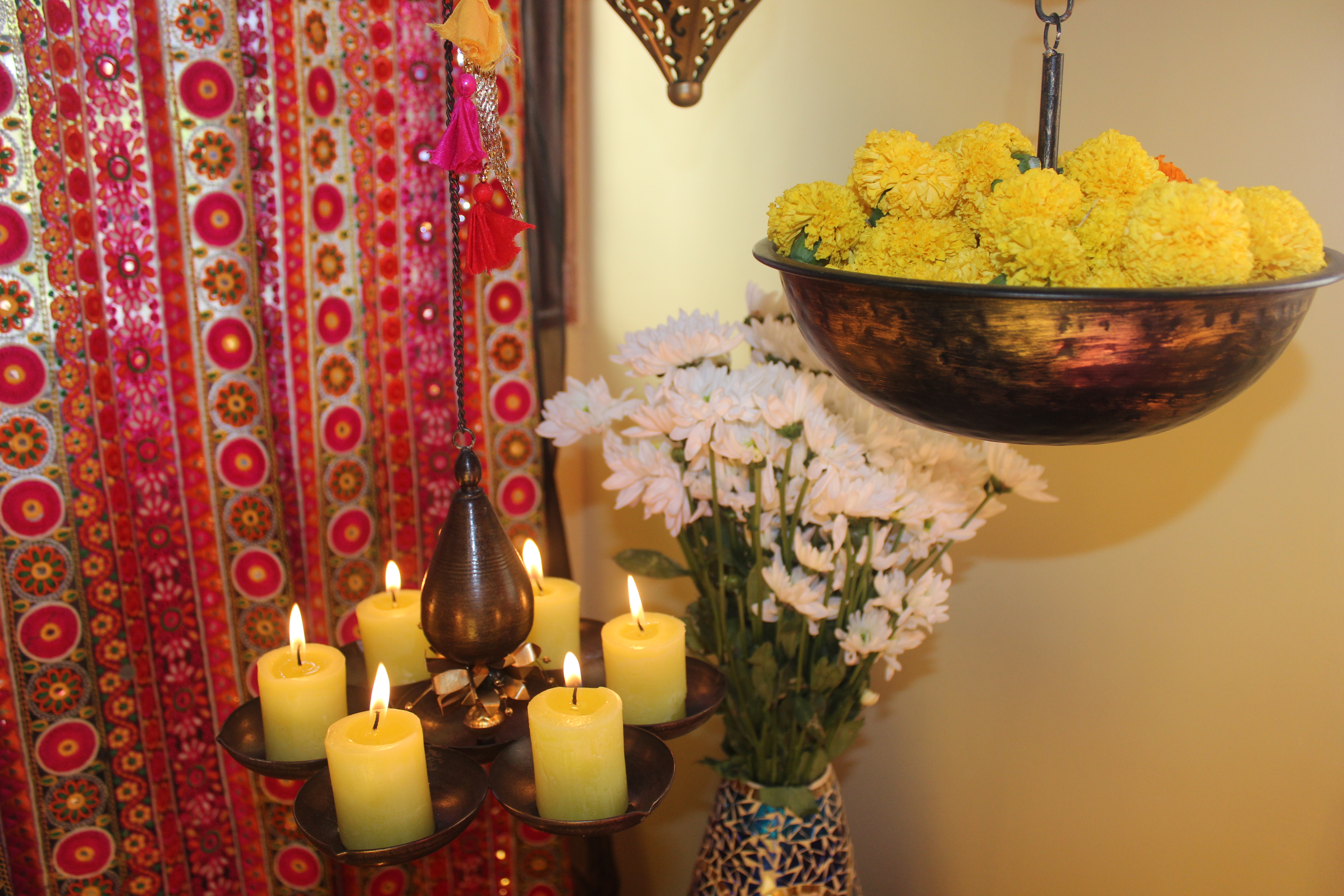 It's always special to feature a Pune home on my blog. It's my adoptive city, and I present this home to you with pride. For, it is a lovely example of the passion for home decor this blog promotes. Shocking yet heart-warming explosions of color and dramatic focal points are instantly visible in Bembem Kongkham's wildly and passionately decorated 1180 sqft, 2 BHK home! Bem is a visual merchandise. Display and styling are an integral part of her job profile and that explains the magic wand color touches in this home!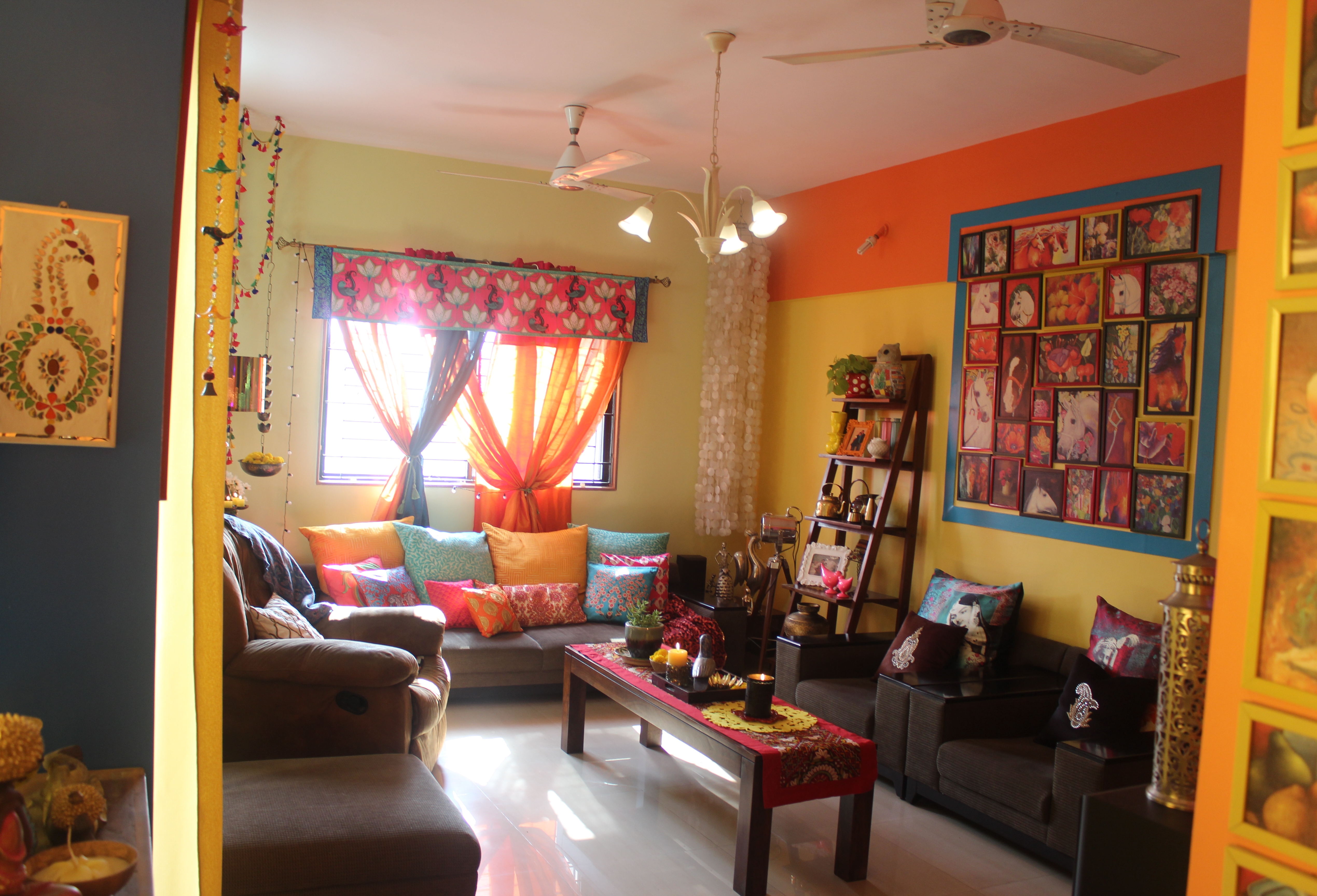 Over to Bembem as she tells you about her deep affiliation with color!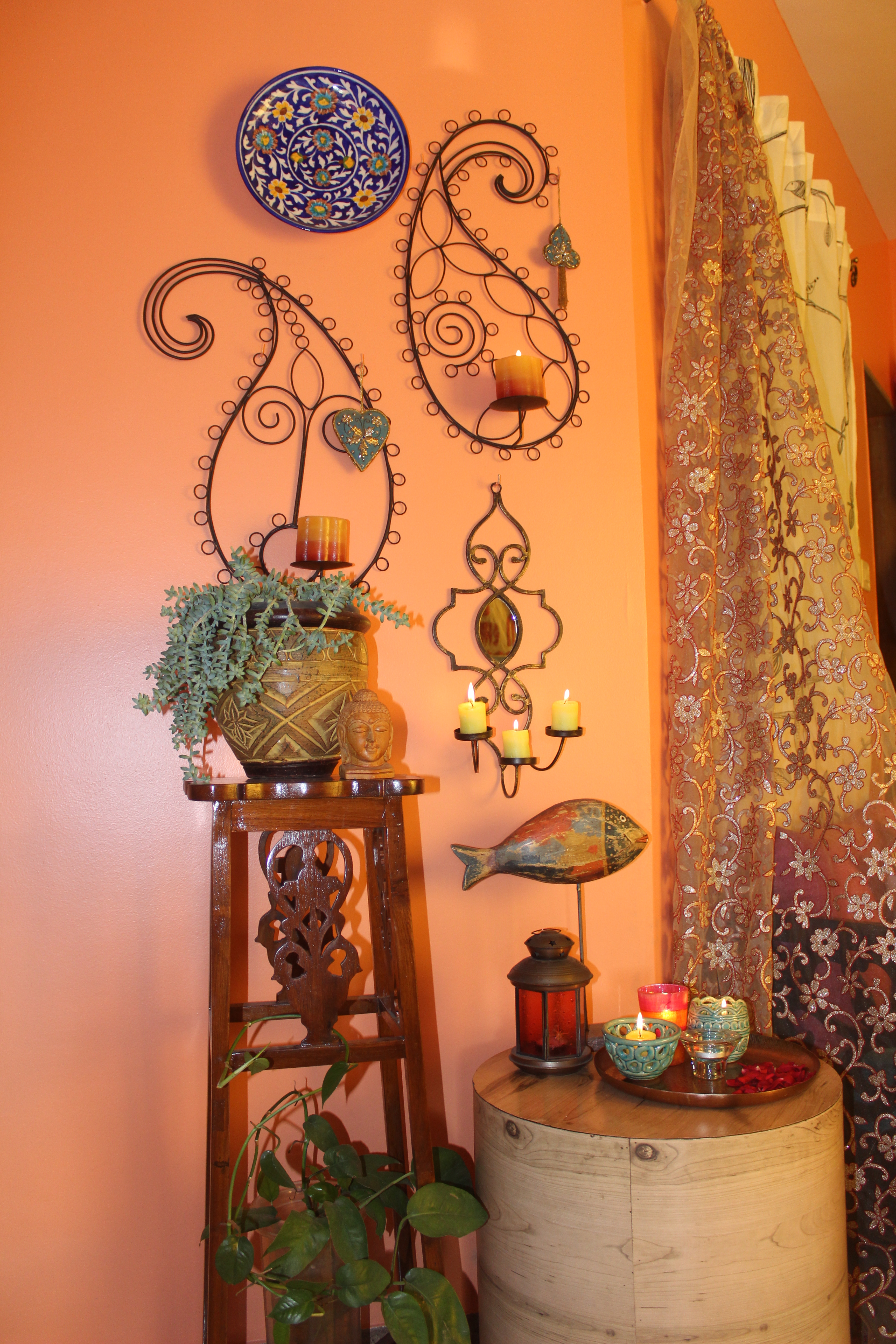 Welcome to my abode! I stay here for a week in a month as most of the time I am in Mumbai for work. Being in retail environment keeps me exposed to new trends and products and hence home becomes a confluence of things I pick up randomly.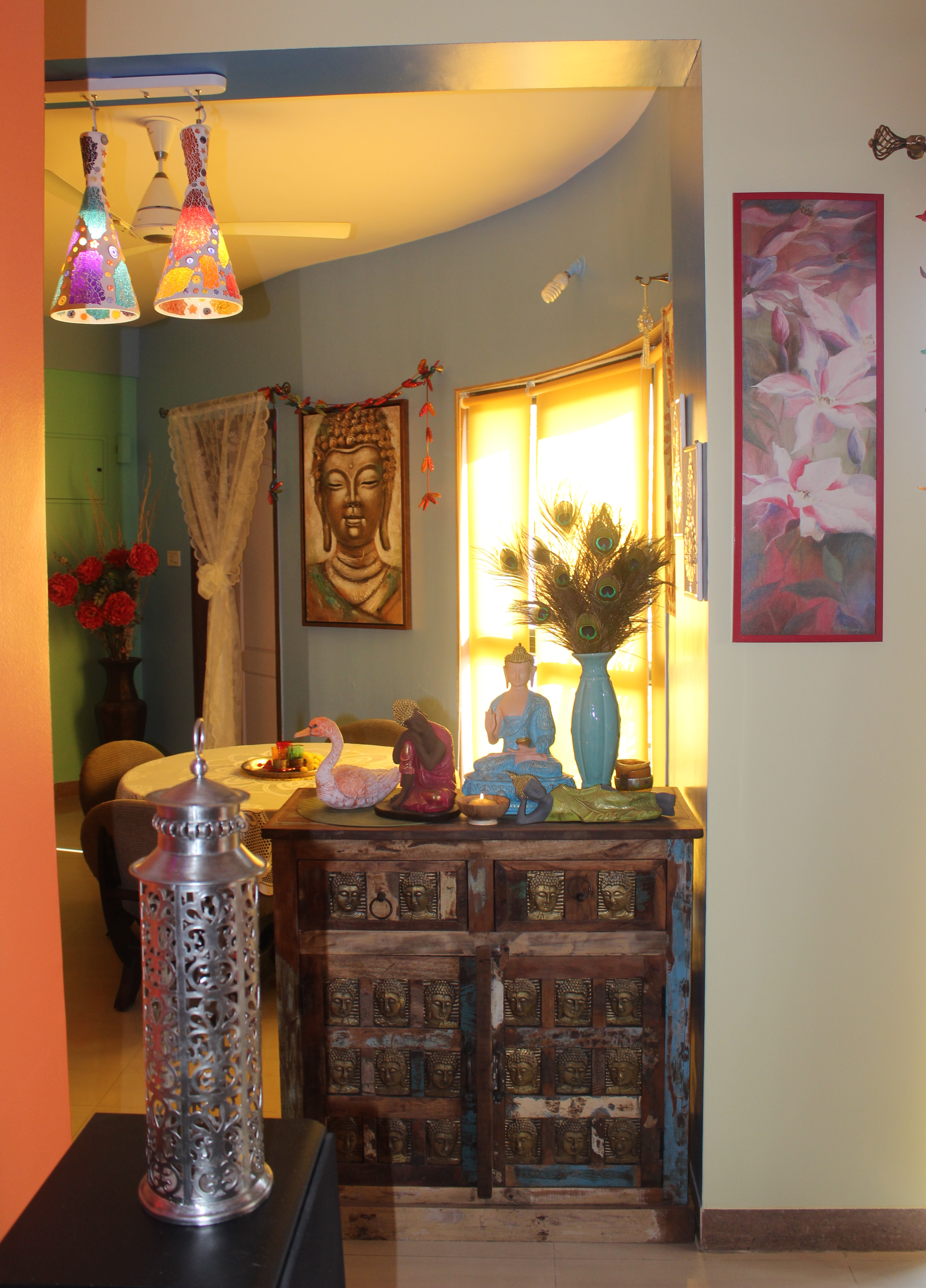 Color is my "ZEN' and is fun and soothing at the same time.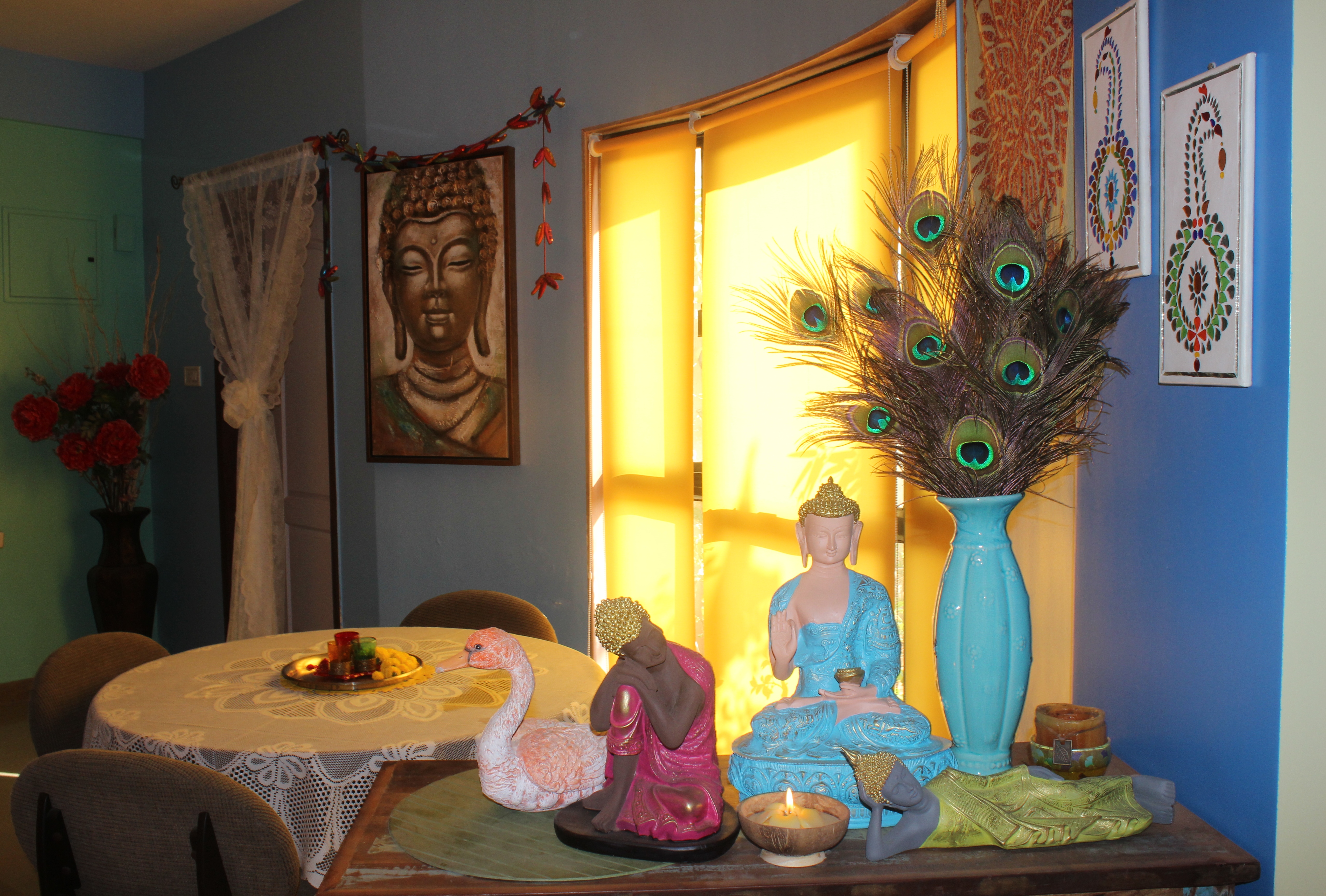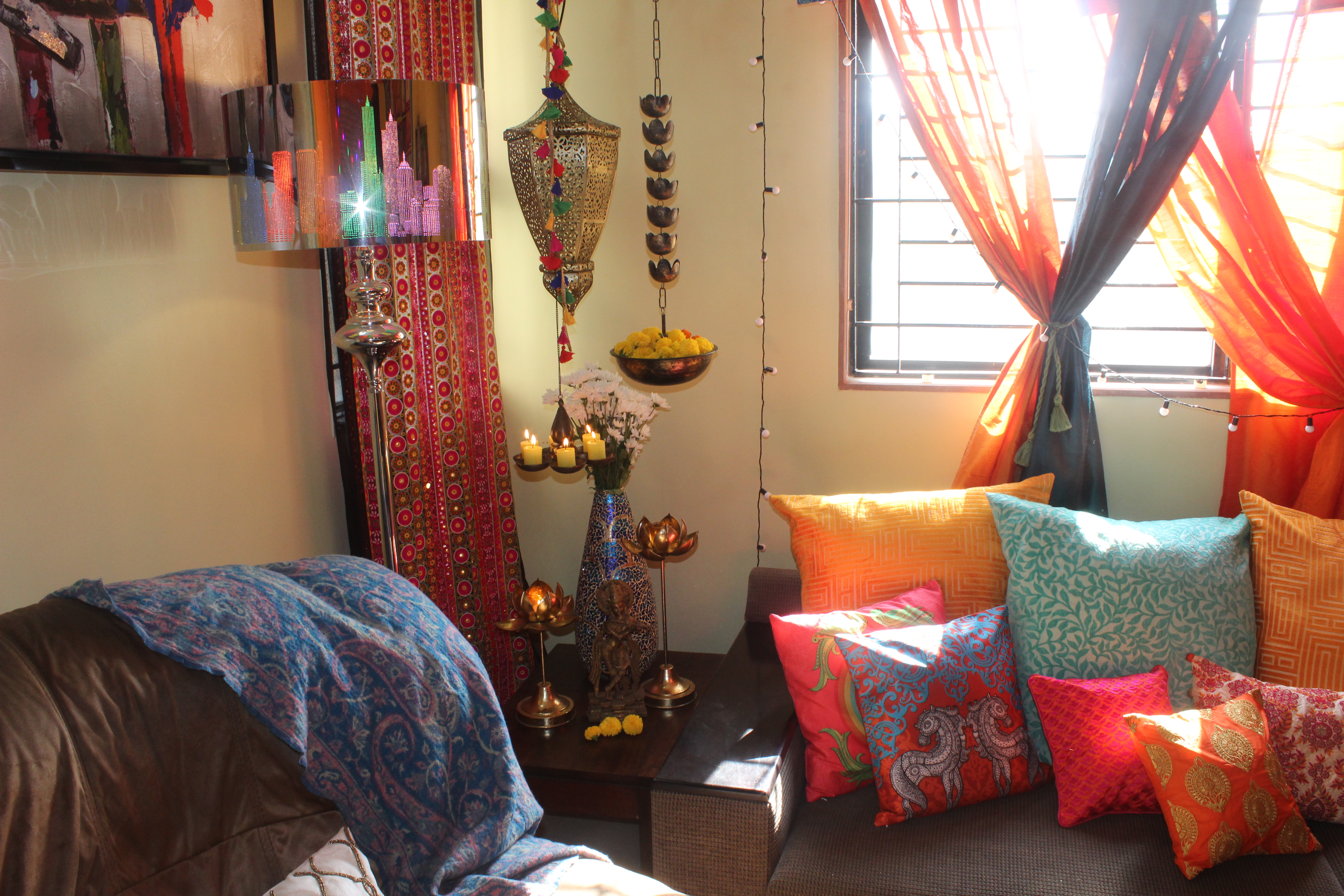 Colors hugely inspire me, I love combining color in unusual ways and keep messing and playing with colors whether on canvas with paint and crayons or on my computer screen using design software.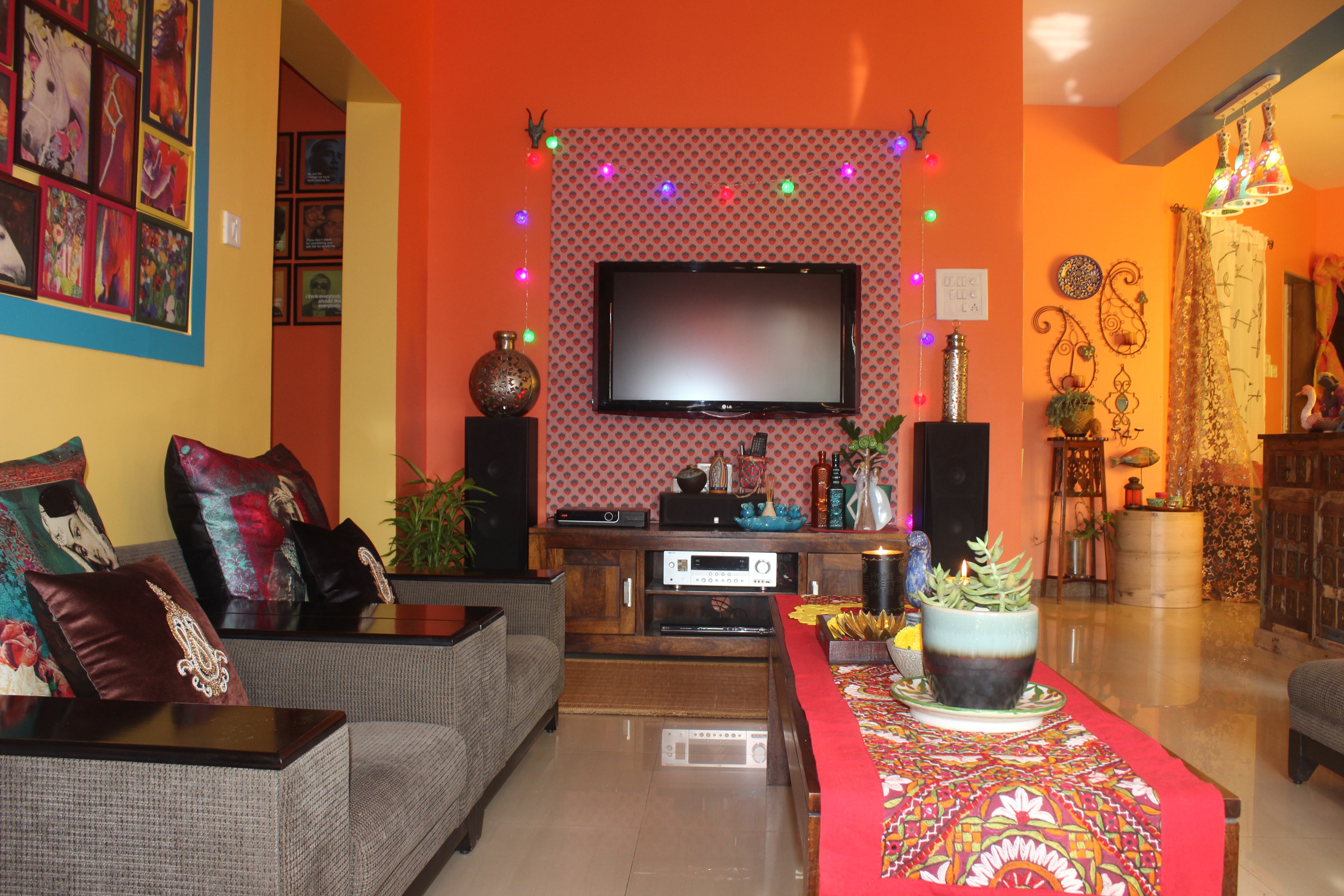 My love of colors is influenced by nature immensely; nothing in nature is ever a single color and is also fueled by many other factors such as textile, travel, art & craft, poetry, paintings, architecture and all things colorful.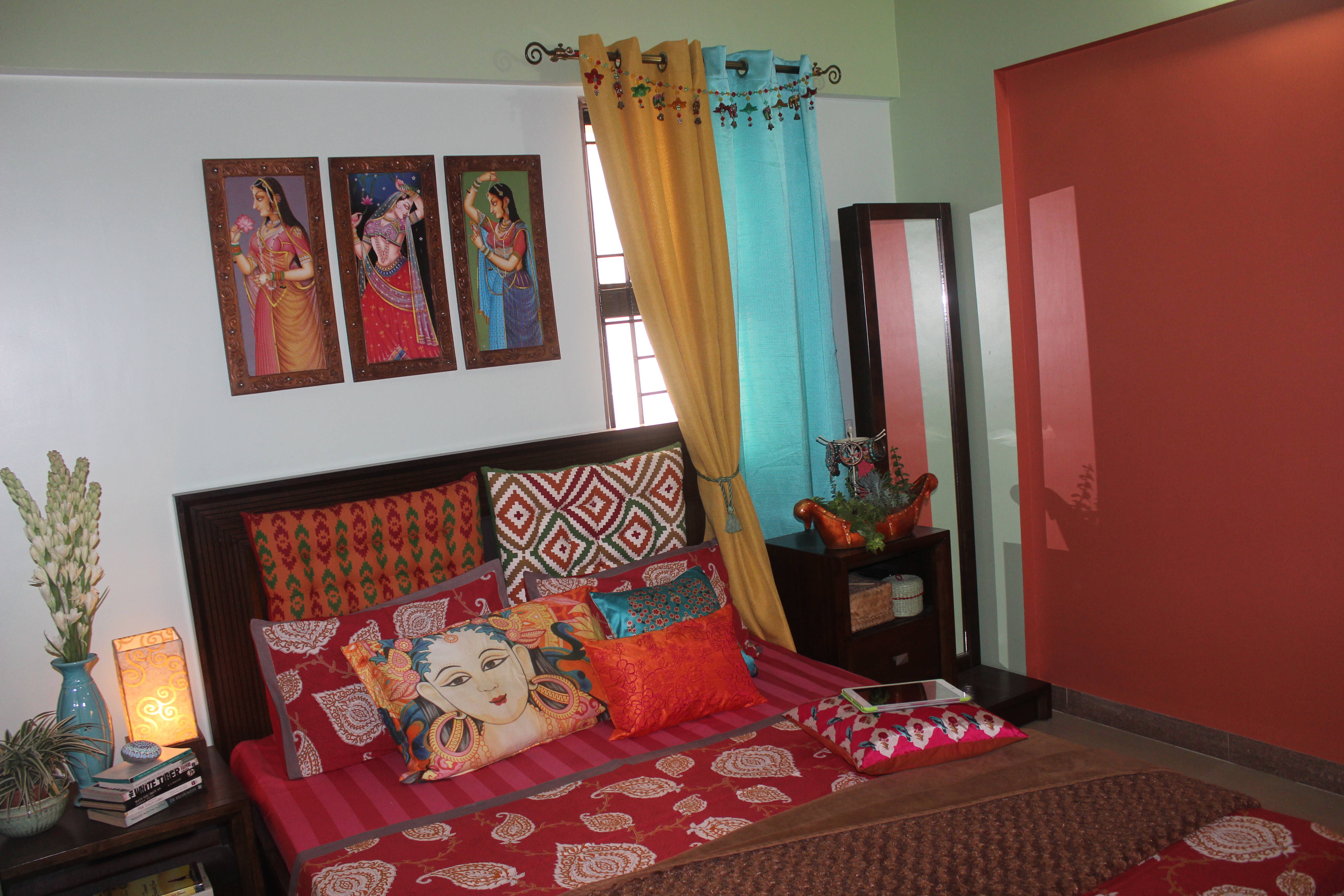 Color sets the mood for a room. The color I choose is really about what I want the room to feel like. For me color screams happy spaces. I allow my love of bright colors to free flow in my home too through paint, bright upholstery and patterned textiles. A space has to be exciting, different and eye catching. And if you have to make a statement, I feel color is a strong way to go.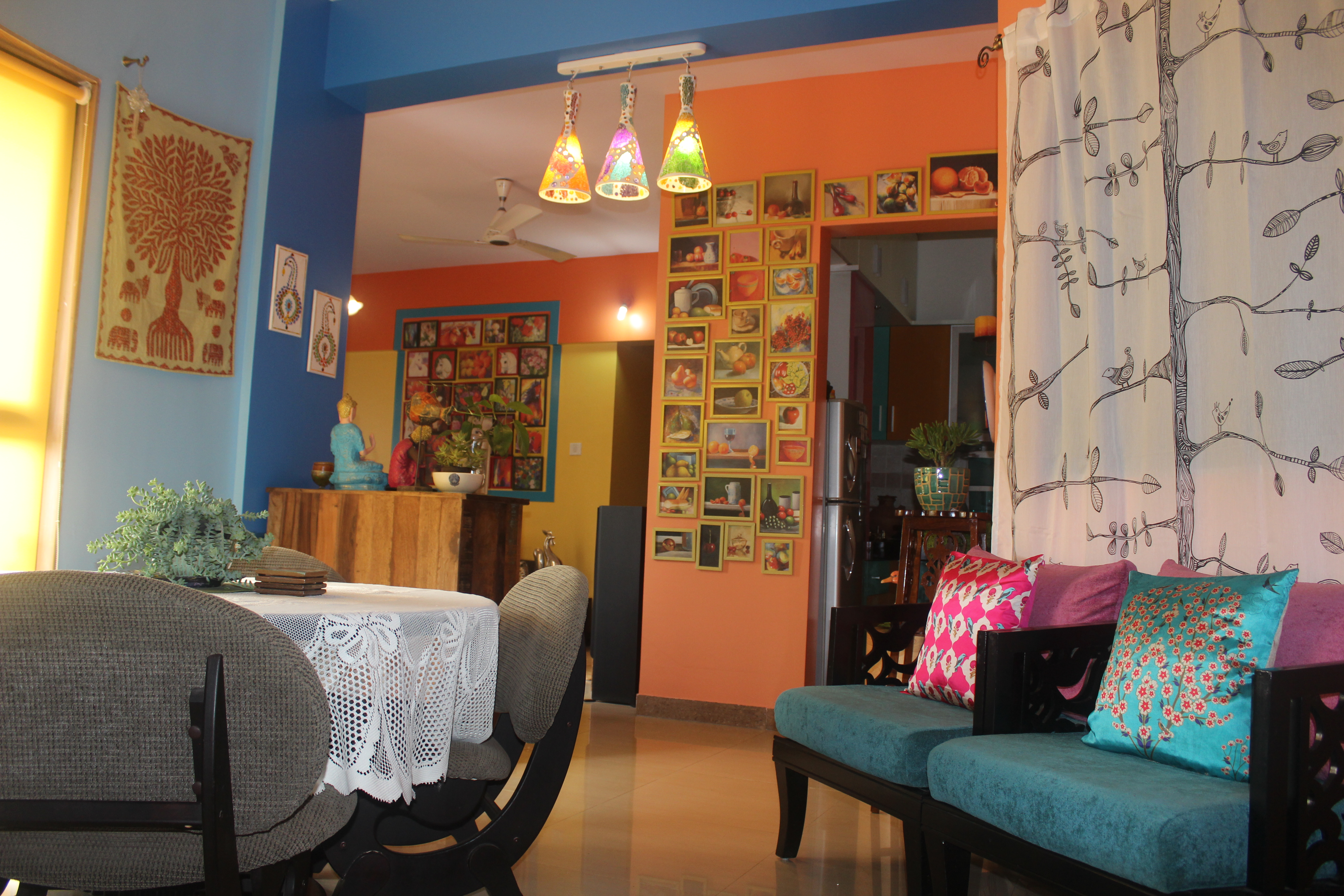 My home gets lot of sunlight, so I wanted the colors and interiors to really jump and explode. I chose to paint my home in analogous color scheme. I have avoided the hue that can be bit jarring and focused on the tints.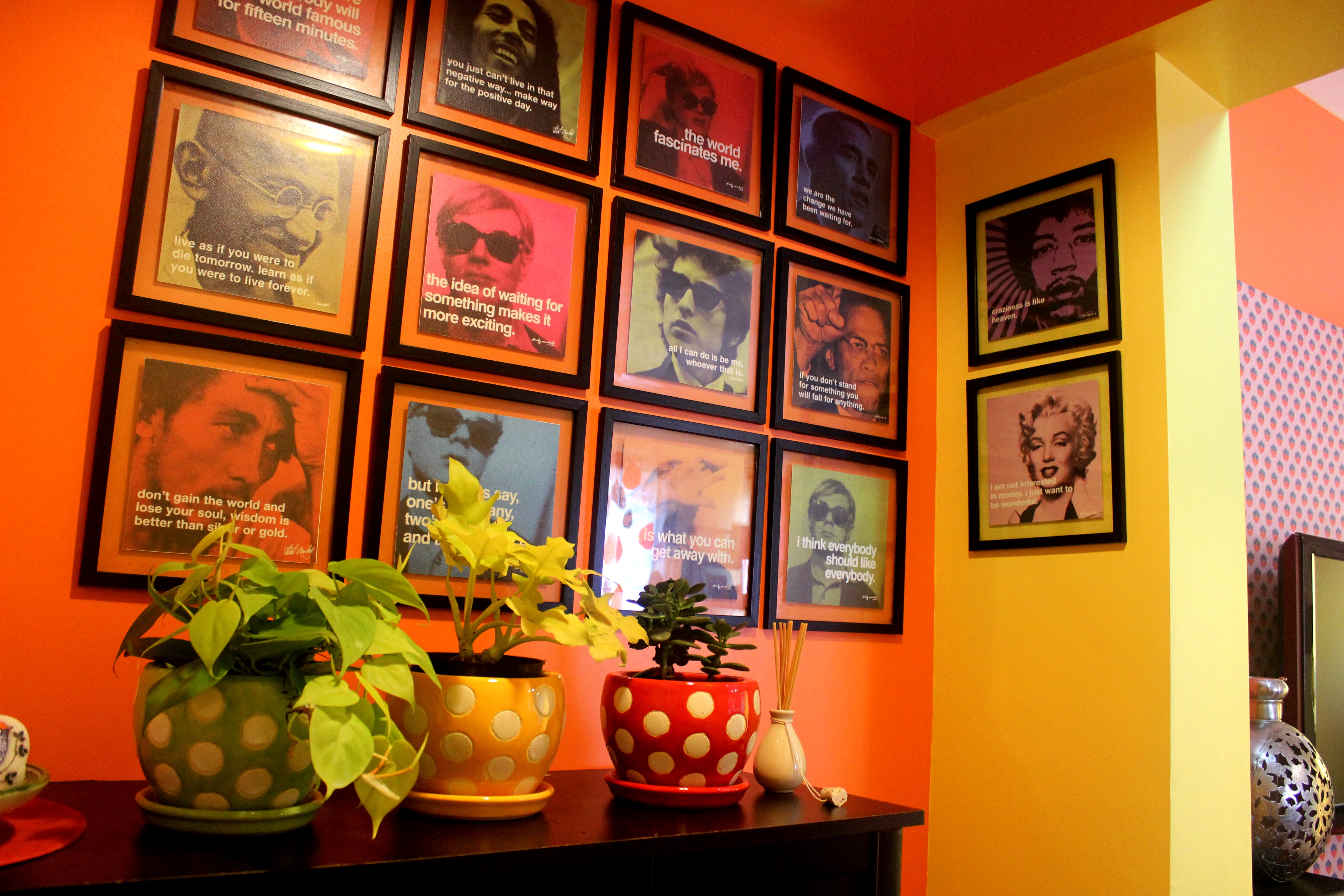 I mix the colors room to room but love continuity of color story hence you will see a warm color scheme in the living room flowing to a cool color scheme in the dining. I mix colors in group of three. If one is bold-two are muted, if two are bold-one is muted. Paint is not permanent; hence I am never scared to experiment, I just follow my heart.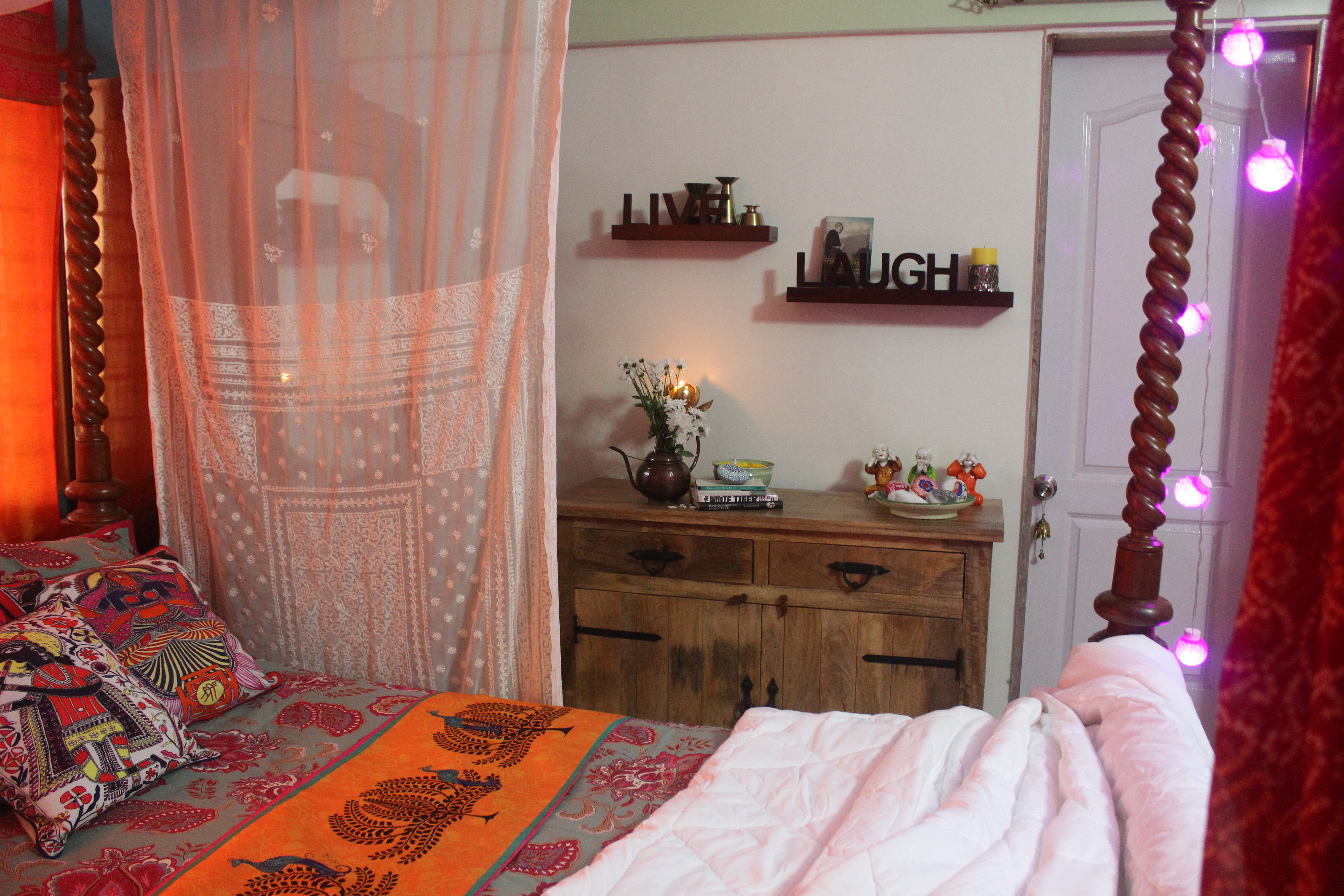 I choose art, props and lighting to balance the color of the room. I buy what I love and like to be surrounded with stuff that inspires me.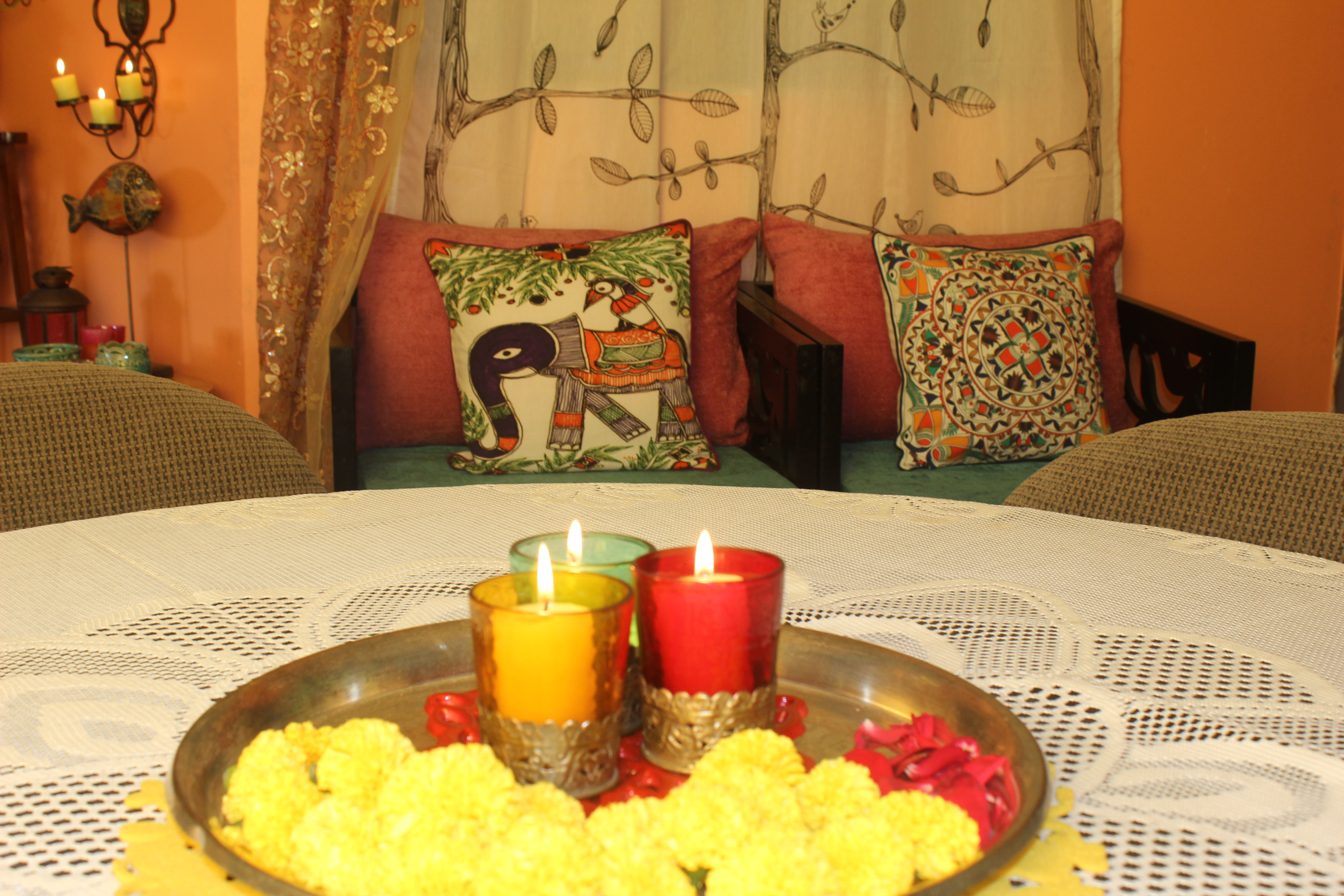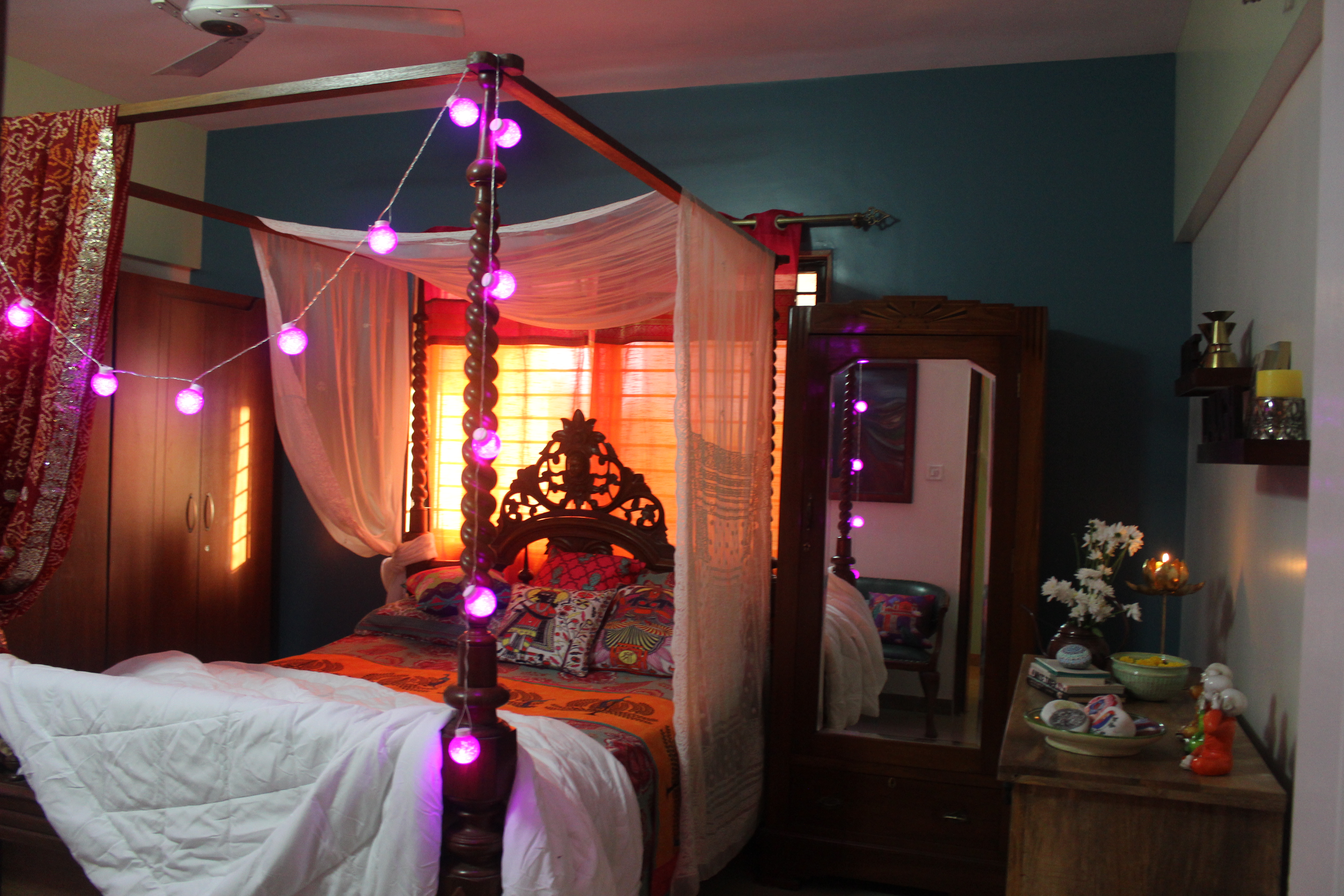 I don't have a particular decorating style; my style is more like a "color chaos". Since color is the predominant factor, everything is possible, I just pick what I like and it comes together to be. I rely on my intuition and concept of what's working.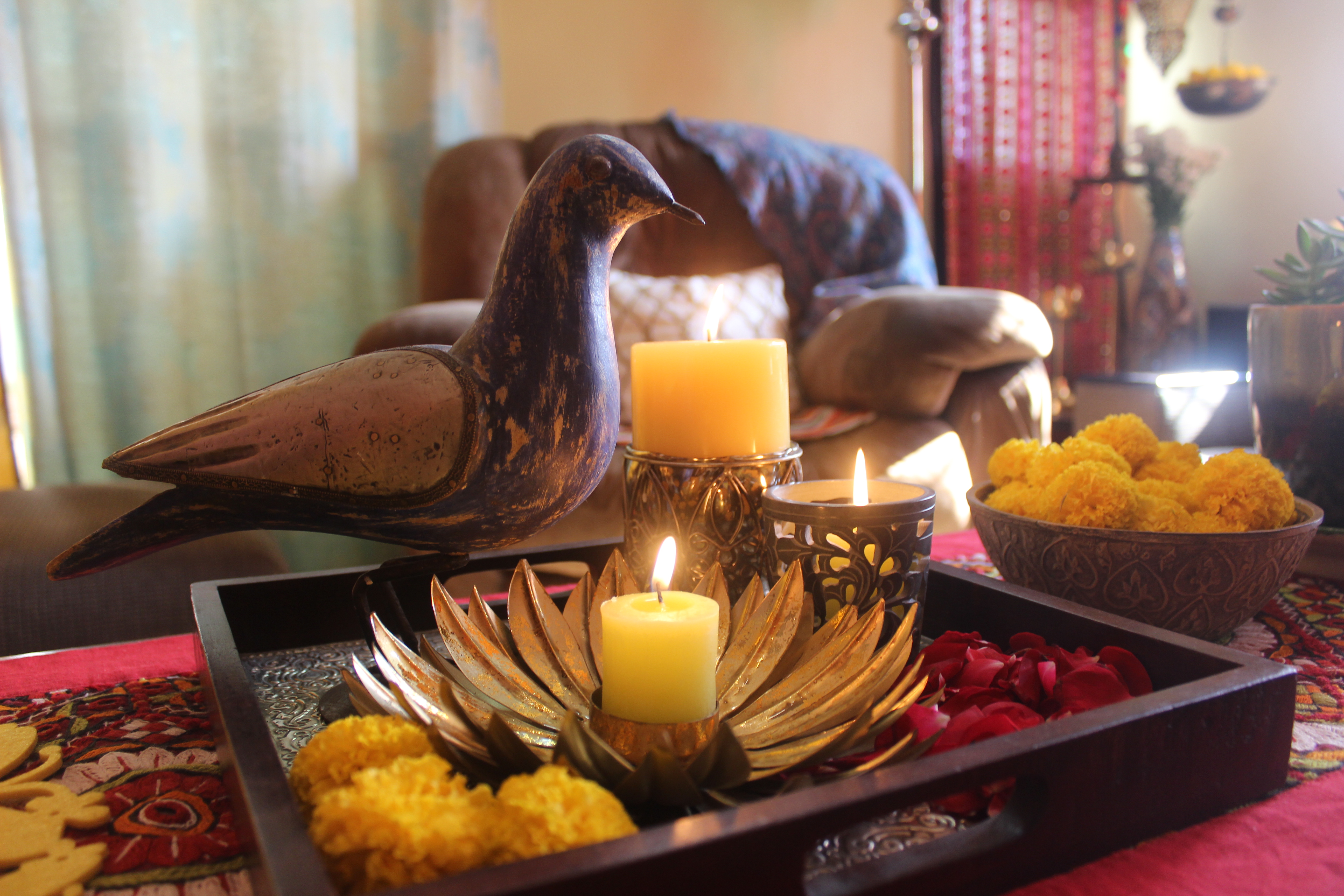 I follow WGSN.com – world's trend forecaster for insight and inspiration.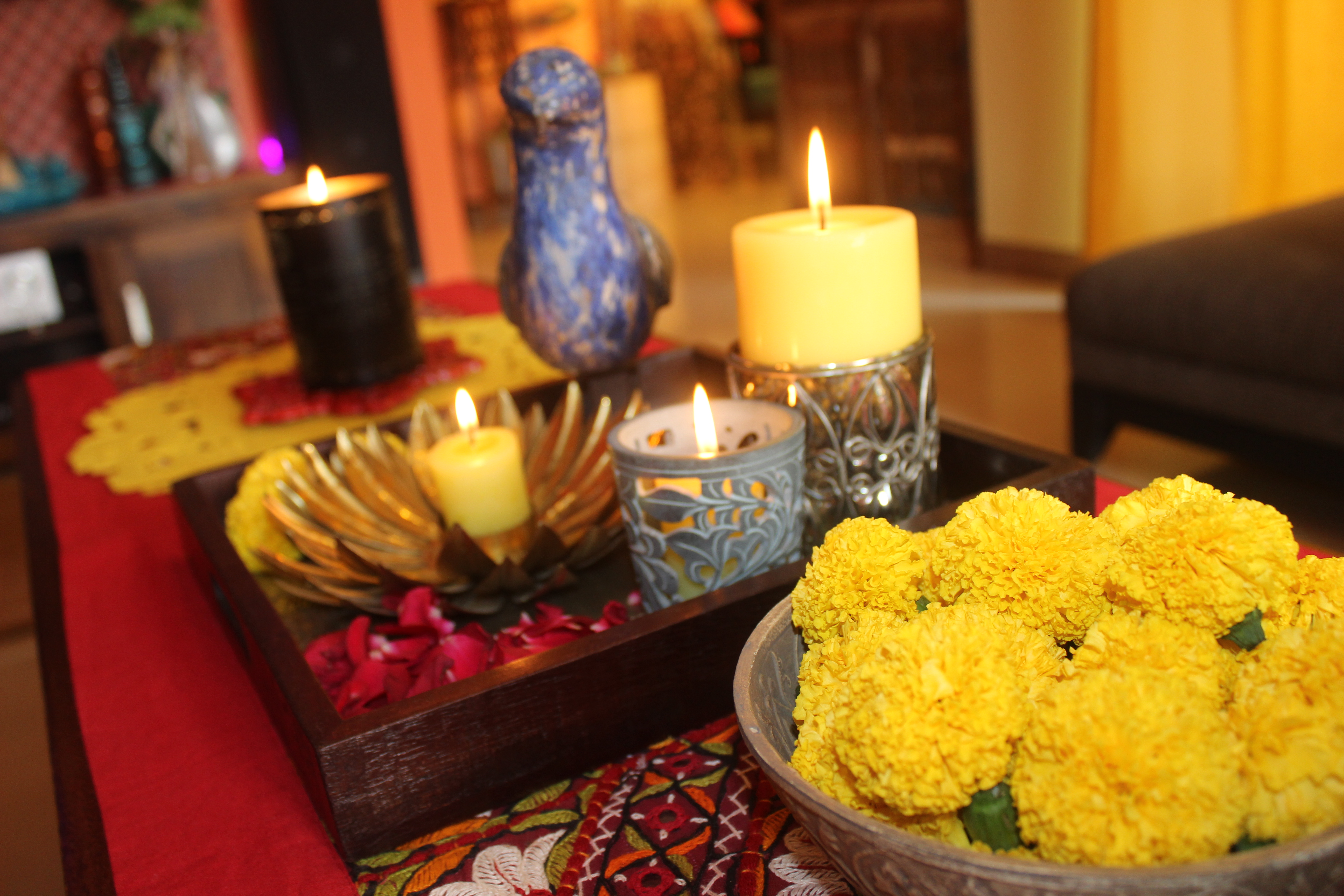 Bem's Decor Haunts
I scout my home décor from HomeStop, WestSide Home, FabIndia, HomeCentre, Sanskrti Lifestyle (Pune), At Home, local city exhibitions and from my travel.
Furniture is from Ekbote, Pepperfry, UrbanLadder, and some impulse pieces from local vendors. Lights, Lamps and Lanterns are from The Starry Nights – Pune.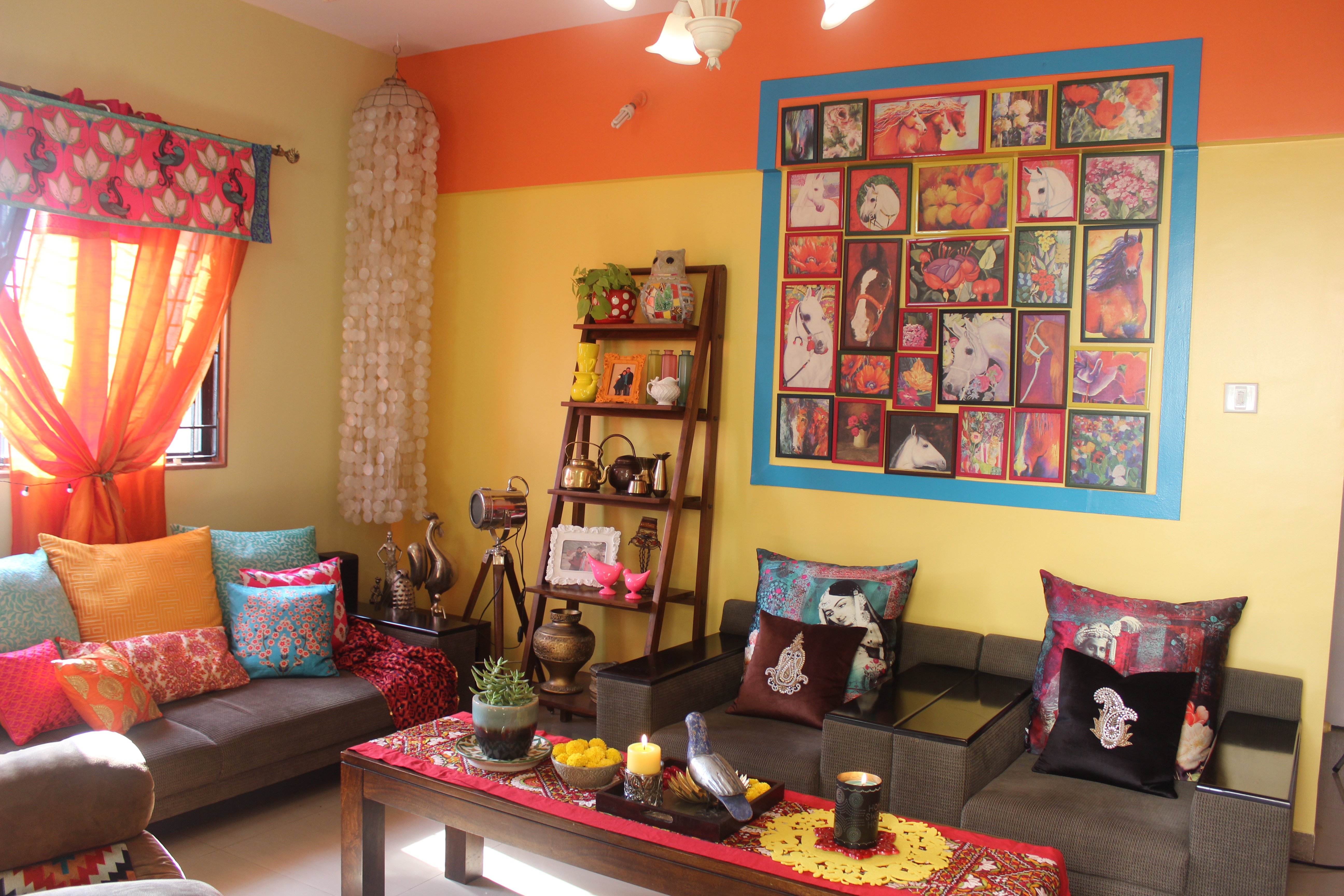 Enjoy the happy spectrum of my home.
Thank you Bem, what a visual treat that was!

Readers, do stay tuned for more home tours and some really amazing DIYs in our Festive Series all this month! And if you have been a long-time reader of this blog, I have a request. Please head over to my Facebook page and review it, as I have just opened my page for reviews.