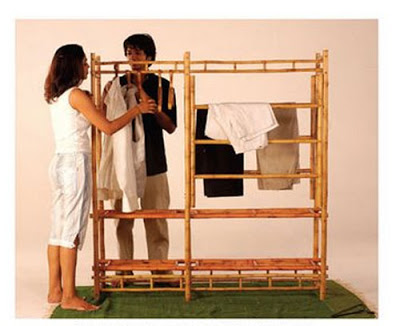 When I visited Prof M P Ranjan's blog today, I was pleasantly surprised to learn that besides being a senior member of the Faculty at NID, he is also the chief designer and initiator of an amazing project that will help transform the rural economy in India.
Katlamara is a sleepy rural community in Western Tripura located in the Northeastern region of India. It is a very fertile area rich with vegetation and organised farms for rice, vegetables, tea and a particular species of bamboo, Bambusa affinis, locally called Kanakais.
This is an amazing bamboo with very interesting properties. It grows in varying thicknesses, and based on the diameter has been used for fishing poles, pole-vault poles and were once even exported to Mauritius as boatman's poles to push and propel boats in coastal and swallow waterways. Today these applications are coming under pressure from global changes and the farmers are unable to get a good price for their cultivated produce.
This is where Prof Ranjan and his team stepped in and put this unique bamboo to really good use in the form of furniture. 40 craftsmen and women from the community were trained to build new products designed by the NID, in the hope to catalyze further action in collaboration with industry and Government participation.
Here are some of the products they designed.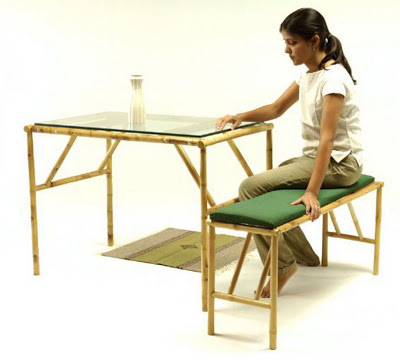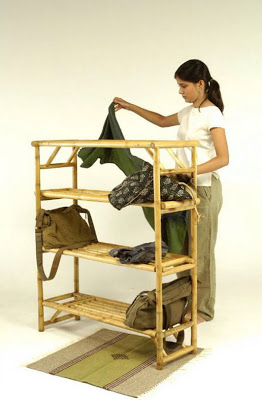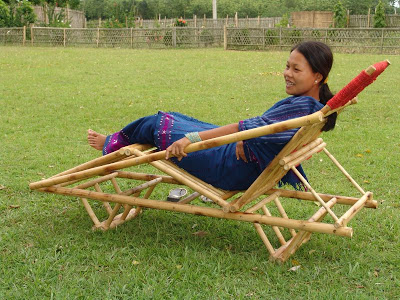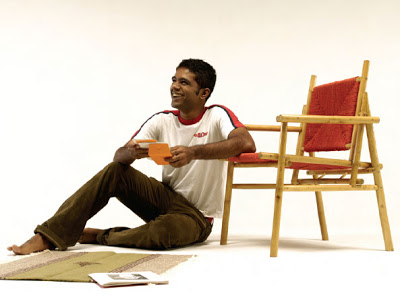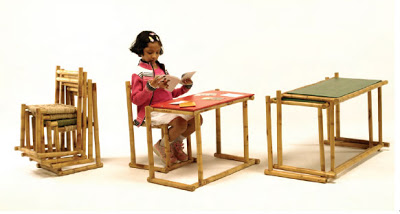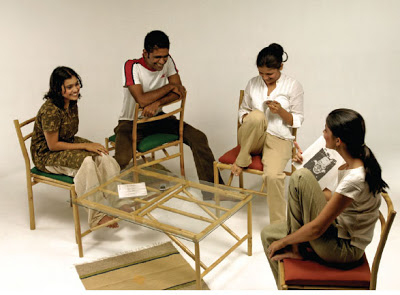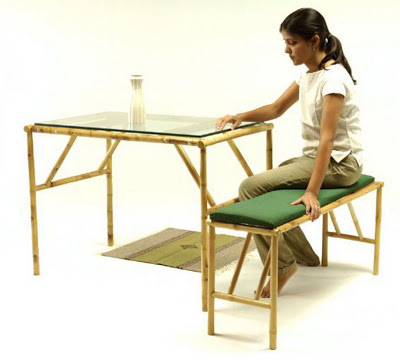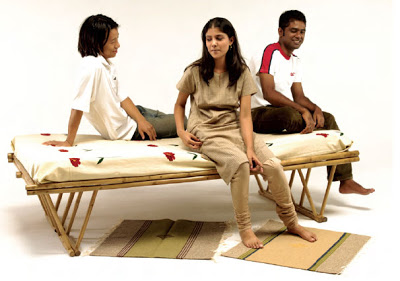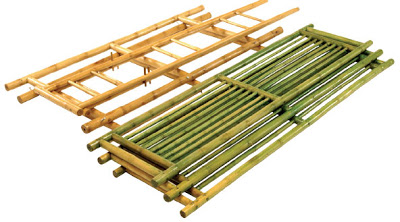 I am sure you will agree that the beauty of the Katlamara bamboo makes quite a design statement, and has great potential due to the fact that it can be knocked-down and stacked (as shown in the pic above) when not in use, and is quite cost-effective too.
If you are wondering where you can source these products, they are made in Katlamara and in nearby villages largely for local consumption. However, there are some producer groups in Agartala, the major city in Tripura, located 40 km from Katlamara, who would be able to supply upcountry orders on request. The Tripura Bamboo Mission is now working with local producers in capacity building so that they can execute such requests commercially.
If you have any questions regarding these products, do record them in the comments section, and Prof Ranjan will address them.
All information and pictures on this post are courtesy of Prof Ranjan.