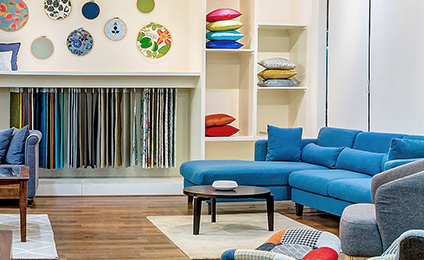 The last few weeks seem like brick and mortar decor store season, with several of my contacts and one large brand opening physical stores to augment their online business. And you will love what they have on offer!
Woodooz Lampshades
I love how Somu and Preethi have moved from their not-so-humble DIY blog (the first in India), to selling lampshades online, and now a walk-in store in Chennai. And they have innovated to offer furnishings to go with their lampshades. Clever, if you ask me, as so many people are stuck with purchases that are gorgeous, but don't go with the rest of their home. Wishing this old favorite of The Keybunch every success!
Woodooz Home Decor, 3/371, 1st floor, Metukuppam, Thoraipakam, Old Mahabalipuram Road (on the main road) Chennai 600097
Urban Ladder
Well-known online brand Urban Ladder has just opened their first store. I loved the goofy social media promos, stories and videos, and the core team sure looked like they know how to let their hair down! The first glimpses they shared of their store showed gorgeous living rooms and kitchens, on display! With Ikea knocking on India's doors, I guess physical stores make a whole lot of sense for this popular decor brand.
Urban Ladder, 4th Floor, 77 Town Centre, Divyasree, Yemalur Main Road, Off Airport Road, Bangalore – 560037
Etasaa
Etasaa is a small but upcoming decor brand that I worked with during our Christmas promotion on Decor Drama. I love how they have grown, and I love their products too. The good news is that with a physical space as part of a larger designer collective studio in South Delhi, Etasaa will be more accessible.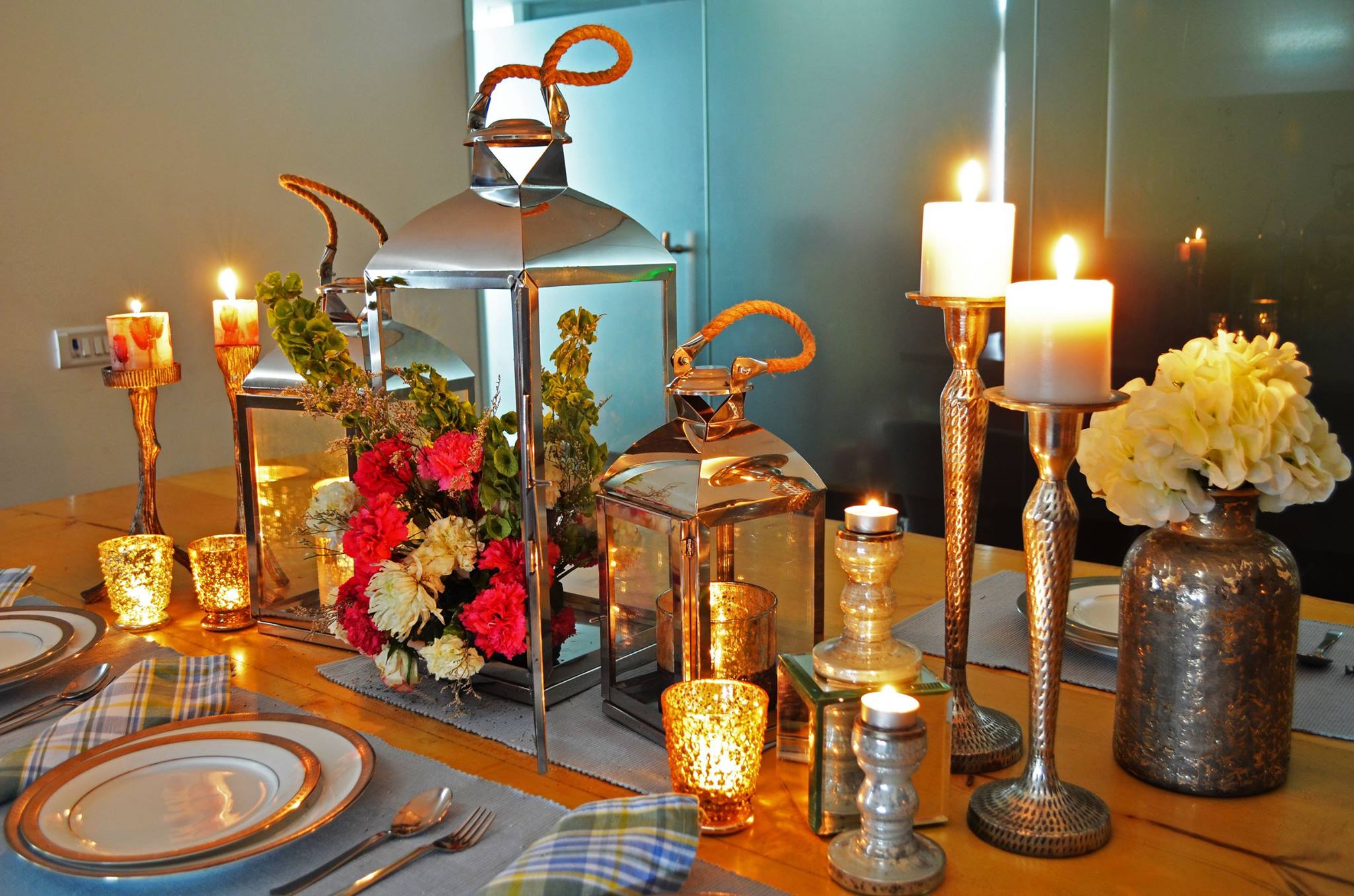 Etasaa, 39 Attune. Khan Market, New Delhi
Rajee Sood
Another erstwhile blogger and fashion designer, Rajee Sood shot to fame with her stall designs for decor brands at various exhibitions, and the many decor projects she has executed. But having known her from our early days of blogging, I always associate candles with her. Her signature pillar candles are incidentally also available at her store, alongside some really beautiful decor pieces. I love how her tastes are moving towards Scandinavian designs with neutrals and patterns, as well as natural material taking center stage!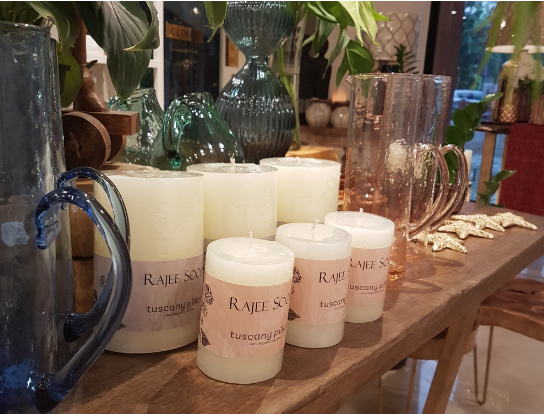 Rajee Sood, C- 42, Nirvana Courtyard, Sec – 50, Gurgaon 122003, India
Olie
Amrita is a star designer, and has already made it big on the international scene, what with mentions on international blogs, and a showing at Pottery Barn. Olie, her sustainable product brand, recently opened their first store in Bengaluru. Stocked with her signature self-designed printed fabric on lampshades and cushion covers, the store also has her relatively new travel line on display! It is on my must-visit list on my next trip down south.
 Olie, 872/D, 80 Ft road Indiranagar, HAL 2nd stage opposite Sapna book house)
Have you shopped at any of the stores mentioned here? Feel free to leave a review in the comments section.